The last time head coach Mike Houston and the Dukes were on the football field, they hoisted the program's second FCS National Championship in school history. As they prepare to open the 2017 season, JMU's ranked first in the STATS FCS Preseason Poll, with a core group of returning players that have their sights set on a repeat. However, JMU will have its hands full when it opens 2017 play with FBS opponent East Carolina University on Saturday.
1.  Playing on the big stage
Senior quarterback Bryan Schor will love playing in front of ECU's more than 40,000 fans come Saturday night to kick off the season. Schor has been  at his best when playing under the spotlight, as he threw 12 touchdowns to two interceptions through the immense stage of the FCS playoffs.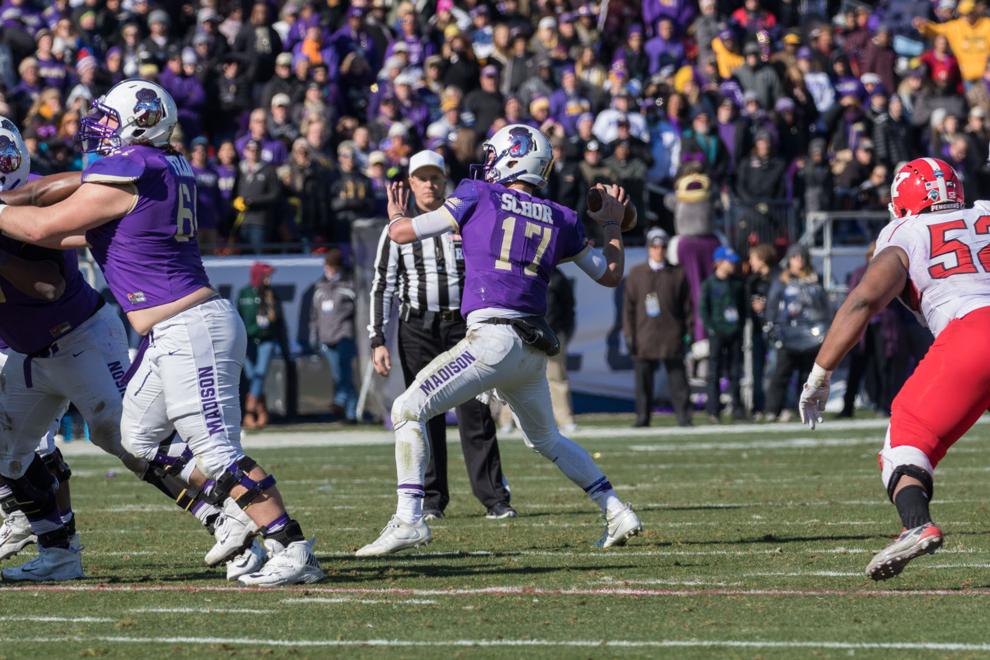 "I've always enjoyed going into other people's stadiums and having a big crowd root against you," Schor said. "I've taken pride and enjoyment in playing on the big stage."
Schor isn't the only player that will enjoy the escalated hype of playing an FBS opponent. Over the span of the last six years, JMU's snatched two victories from FBS opponents — SMU and Virginia Tech — and  beat North Dakota State in the 2016 FCS Semifinals. Expect the Dukes to bring the heat when they head to Dowdy Ficklen Stadium in Greenville, N.C.,  to take on the Pirates.
2.  Ground game 
Replacing a STATS FCS Player of the Year for any school is never an easy task. But now that Khalid Abdullah has graduated, the Dukes have to do just that. Luckily, the running back depth of JMU is arguably the most exciting aspect of the defending champions. 
JMU brings in Georgia Tech junior transfer Marcus Marshall, who ran for over 1,200 yards and eight touchdowns during his two years with the Yellow Jackets.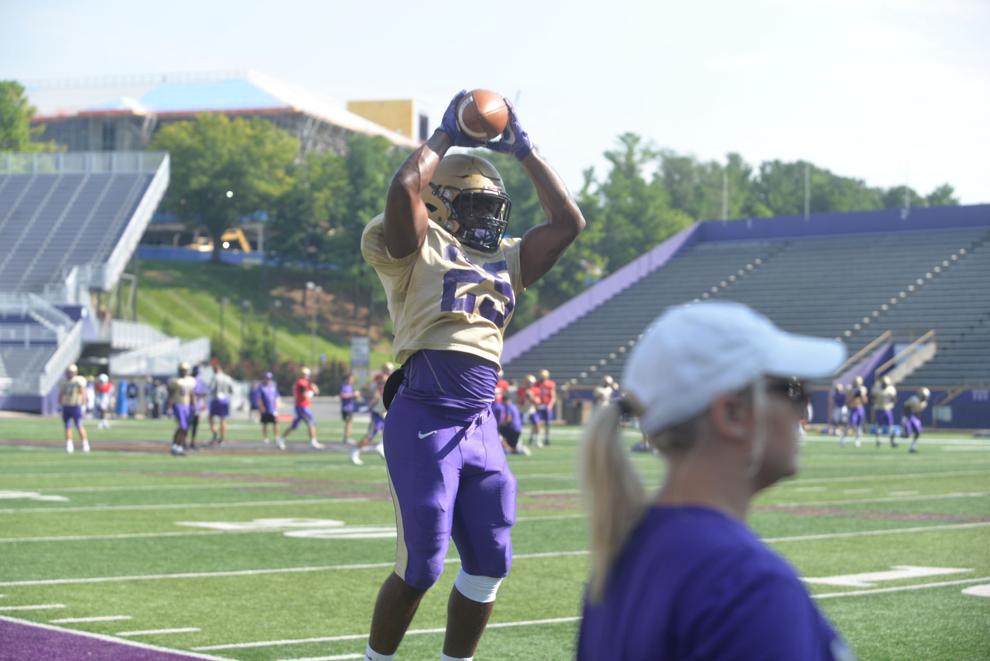 "I've been waiting for this day since I got here in January," Marshall said. "I get a lot more space and freedom as a running back in this offense."
Marshall's father, Warren Marshall, holds JMU's all-time rushing yards record (4,168) and will be in attendance at his son's first game as a Duke.
Redshirt senior Cardon Johnson will share the bulk of the carries with Marshall in his first game back since a season-ending Achilles injury last   year. Up until his injury, Johnson had been extremely effective, rushing for 704 yards and eight touchdowns in just nine games. This star-studded duo will look to feast on an ECU defense that ranked 100th nationally and lost six of its 11 defensive starters.
3.  Containing ECU's athletic offense
The last time JMU faced an FBS opponent — UNC in 2016 — speed and athleticism was a headache to stop for the JMU defense. UNC ran wild for over 600 yards and eight of 10 drives resulted in touchdowns. Although the Pirates are likely not as talented as the Tar Heels from last season, they have some good speed that helped post an average of 467 yards per game in 2016.
"They are pretty athletic and we need to match up," redshirt senior Raven Greene said. "Once we fall into the scheme into the game and settle down, we will be fine."
Greene was recently named to the HERO Sports Preseason All-American Team. After losing Justin Wellons and Taylor Reynolds to graduation, JMU's defensive backs have big shoes to fill and will immediately be put to the test against ECU's talented seniors in Jimmy Williams and Quay Johnson.
4. Next-man-up mentality
Although the Dukes return the bulk of their offensive and defensive line and quarterback, there are many holes to be filled. With Rashad Davis, Brandon Ravenal and Khalid Abdullah departed, Schor has less weapons to work with. In addition, senior tight end Jonathan Kloosterman and redshirt senior wide receiver Terrence Alls have been suspended for violation of team rules. The two combined for 12 touchdowns in 2016.
 "I like our group of receivers; they have had a good preseason camp," Houston said. "They've put a lot of effort into this season and this is a bright moment for us and East Carolina."
Filling one of those wide receiver holes could be Ishmael Hyman. The redshirt senior hasn't played much in the past, but has shown glimpses of explosiveness in past seasons.
"I've watched him develop over the years here and I'm excited for him to get his shot and surprise a lot of people," Schor said.
The Dukes and the Pirates will kick off at 6 p.m. on Saturday and it will be televised on ESPN3.
Contact Harry Holtzclaw at holtzchw@dukes.jmu.edu. For more football coverage, follow the sports desk on Twitter @TheBreezeSports.