The Colonial Athletic Association revealed its league slate for the upcoming basketball campaign Wednesday morning. The amount of games remains the same at 18, but the format has been altered to accommodate health and safety protocols for players, coaches and staff.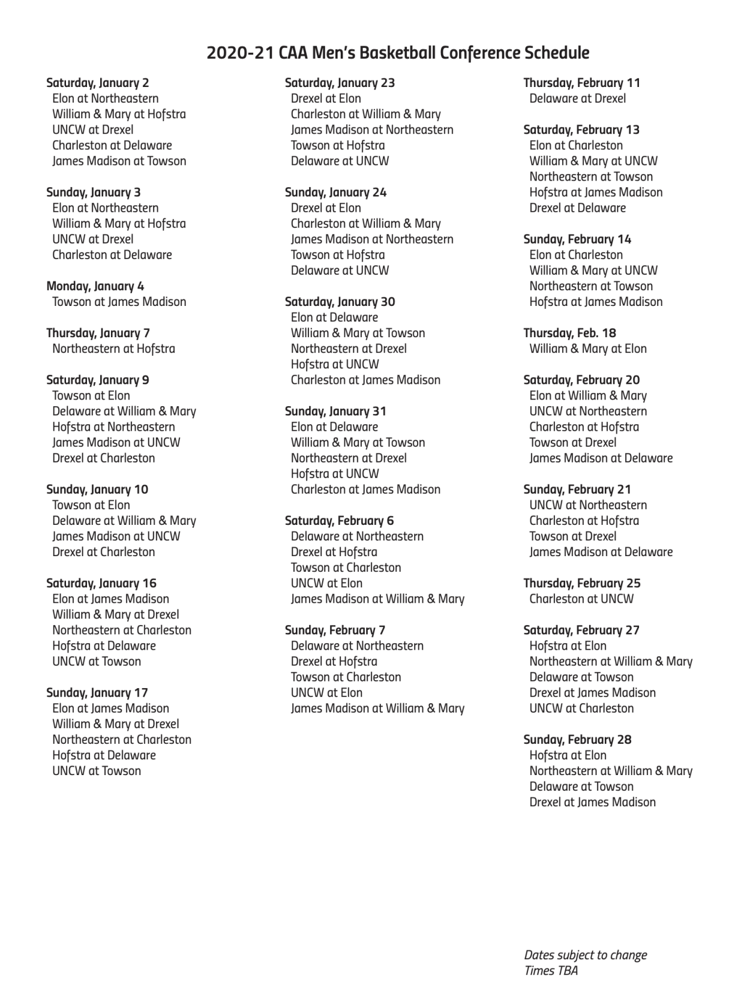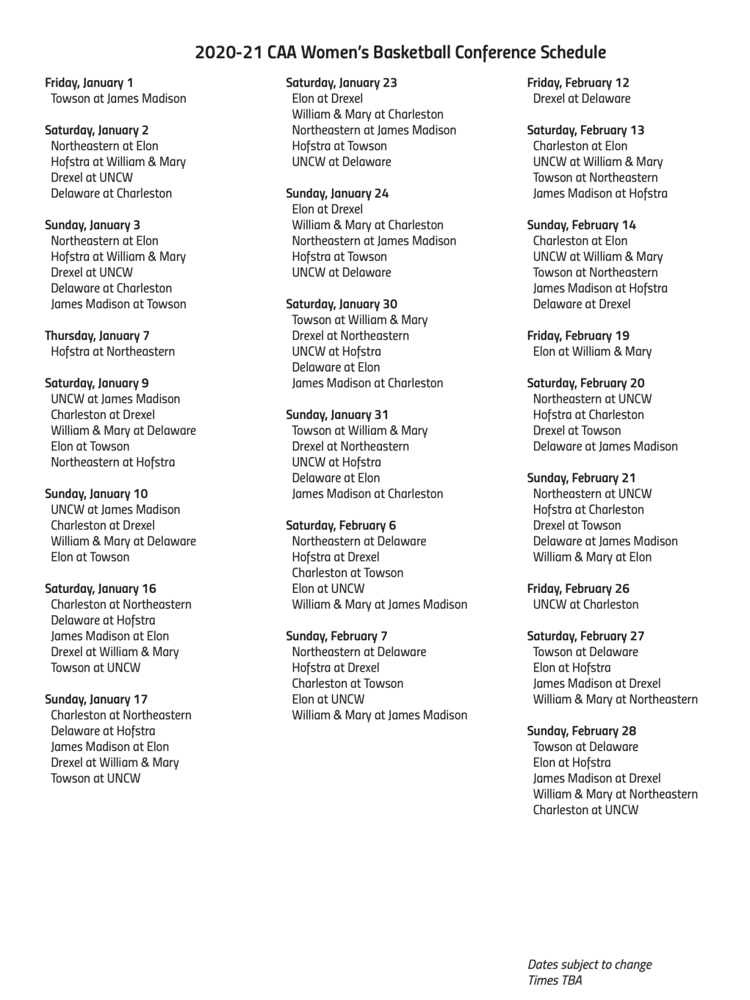 Each team will play against the same opponent at the same venue on consecutive days. Teams have the flexibility to put an off day in between games as well. 
"Today's announcement is the first step in the planning process associated with conducting a men's and women's basketball season during the 2020-21 academic year," CAA Commissioner Joe D'Antonio said in a release. "There are a number of protocols and challenges that still need to be met to make sure that games can be conducted in a safe environment for our student-athletes, coaches and staff members. Health and safety remain at the forefront of every decision we are making, and we are excited about the possibility of having our student-athletes back on the court."
The CAA regular season is set to begin Jan. 1 and will conclude Feb. 28. Alternate dates are implemented for coronavirus-related postponements. Tie-breakers and broadcast schedules will be unveiled over the next several weeks. 
Contact the sports desk at breezesports@gmail.com. For more coverage, follow the sports desk on Twitter @TheBreezeSports.