Just as quickly as former JMU head coach Mike Houston spoke with his team about his decision to move on to the FBS, Director of Athletics Jeff Bourne released a lengthy statement about the future of the football program and process pf selecting the eighth head coach in program history.
Bourne announced that the Dukes have enlisted Parker Executive Search as consultants to assist with the search process. As the Dukes are gearing to find their new man, here are a few potential names broken up into separate categories on who may become the next face of James Madison football.
Dukes could go in-house, but very unlikely
Donnie Kirkpatrick (JMU offensive coordinator)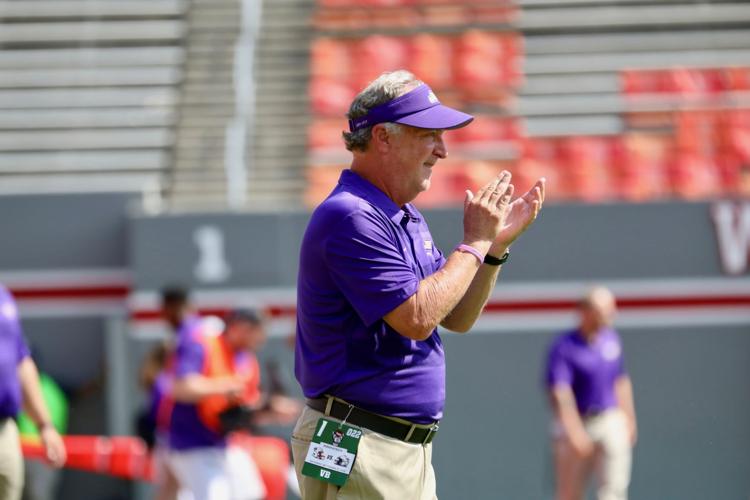 Houston departs to familiar grounds for the current JMU offensive coordinator Donnie Kirkpatrick, who spent 11 seasons as the wide receivers coach and recruiting coordinator at ECU before joining the Dukes. Now, with his head coach moving back to North Carolina, Kirkpatrick could be set up for his first head-coaching opportunity since 2002.
A fan favorite with the team, Kirkpatrick has plenty of experience with high-powered offenses and could be credited for the successful JMU offenses of 2016 and 2017. However, this seems like an unlikely option given the down year JMU had offensively this past season and his ripe age of 59. After watching two head coaches leave JMU over the past three years, the university may want to look at younger candidates in hopes of a more long-term leader.
Bob Trott (JMU defensive coordinator)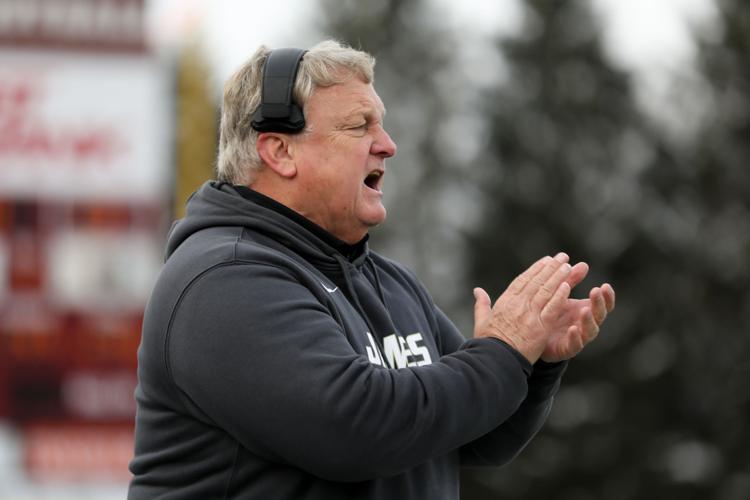 If JMU wants to go young, then it's even less likely that defensive coordinator Bob Trott would be elevated to the vacant position. Trott has completely turned around JMU's defense since joining the staff in January 2016 and manned the nations' sixth-best scoring defense and seventh-best total defense this year.
Trott certainly has a laundry list of experience that even extends into the NFL, but he's never held the position of head coach. Given that and his age, it seems more than likely that JMU will look outside the university for the open position.
#OneCAA? Two names make some sense
Curt Cignetti (Elon head coach)
One of the first names that pops into heads when looking across the CAA, possibly the strongest conference in the FCS, is current Elon head coach Curt Cignetti. An offensive-minded coach, Cignetti has had stops at Pittsburgh, NC State and Alabama before landing at Elon.
In just two years with the Phoenix, Cignetti has led them to a 14-9 (10-5 CAA) showing with two trips to the FCS playoffs. A smaller school with fewer resources, Elon might not be equipped to move any deeper into the postseason than it has the last two years. JMU would provide him with a bigger brand of football and exposure to continue the success he's seen in recent years. However, Cignetti is 57 years old. He may not be looking for a new position, nor might JMU consider him given his age and future in the world of college football.
Joe Harasymiak (Maine head coach)
He may still be playing football into the quarterfinals of the FCS playoffs, but Maine head coach Joe Harasymiak has to be a hot name for JMU to consider as its next head coach. At 32 years old, Harasymiak is an up-and-coming name in the world of FCS football and his team won the CAA in just his third year at the helm.
Joining the Black Bears in 2011 and slowly working his way through the ranks, Harasymiak, much like Cignetti, may have maxed out what he's capable of accomplishing in a Maine school with limited exposure and funding. Should he continue his run in the FCS playoffs, Harasymiak will continue to grow as a candidate for a bigger job and could very well find himself coaching at JMU.
A young gun with previous ties to the Dukes
Drew Mehringer (Texas wide receivers coach)
The Everett Withers timestamp in JMU history isn't a fond one, but that doesn't necessarily eliminate the idea that the Dukes could bring back a young, up-and-coming familiar face.
Current Texas wide receivers coach and former JMU co-offensive coordinator Drew Mehringer is just 30 years old, yet has coaching experience with Rutgers and Houston along with premiere FBS programs such as Ohio State and Texas. In terms of younger candidates with ties to James Madison, few have as experienced of a resume as Mehringer.
A CAA-like coach, coaching outside the CAA
Dan Hunt (Colgate head coach)
This would've made much more sense if Hunt hadn't received a five-year extension to stay with the Raiders last week and Colgate hadn't ousted JMU from the playoffs just days ago, but head coach Dan Hunt would be a perfect candidate for the next face of James Madison football.
Hunt is young at 42 years old, and he's had amazing success in recent years; he's 31-15 over his last four seasons and operates his team like most CAA programs with a stout defense and strong run game. Systematically and program-wise, this hiring makes complete sense.
Of course, Hunt's contract extension and win over the Dukes points toward this being a failed attempt at what could be a potentially beautiful match. But as JMU fans will harshly remember, signing a multi-year extension certainly doesn't always mean the coach will stay around. If Hunt is looking for a bigger payday,  larger program or new challenge, JMU may want to lick its wounds and hire the man who ended its season twice over the last four years.
Contact Blake Pace at breezesports@gmail.com. For more football coverage, follow the sports desk on Twitter @TheBreezeSports.