After winning 14 straight games overall and 21 straight at the JMU Convocation Center, the No. 23/21 JMU women's basketball team lost to Hofstra University 63-62 at the Convo on Sunday afternoon.
The Dukes' last loss this season came on Nov. 28 against the then No. 10-ranked University of Maryland in the San Juan Shootout in San Juan, Puerto Rico. The team's last loss at home was on Dec. 18, 2013 against Vanderbilt University. 
On Sunday, after JMU (23-3, 14-1 Colonial Athletic Association) led by as many as five points in the first half, Hofstra (18-9, 11-5 CAA) overtook that lead, expanded it on an 18-5 run and, despite a JMU comeback, never looked back. 
"Today just wasn't our day," head coach Kenny Brooks said. "Right from the start, everything was a little off. I thought we lost our composure a lot throughout the game because we were trying too hard in some instances."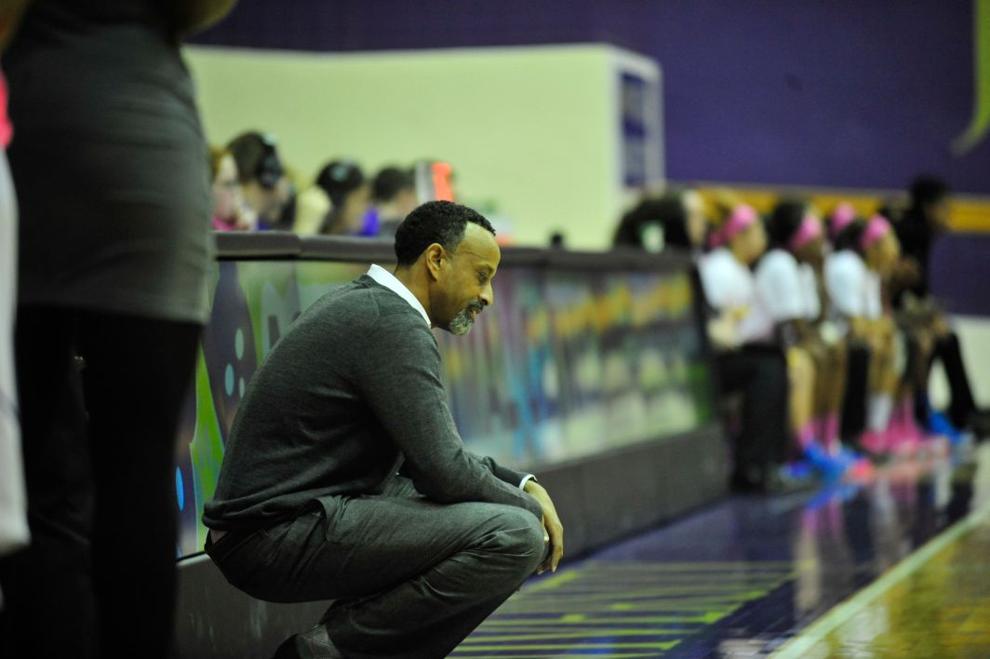 Junior guard Precious Hall led the Dukes with 26 points, followed by redshirt junior guard Jazmon Gwathmey with 11 and junior guard Angela Mickens with 10.
In the first half, Hofstra controlled the pace with active defense and limiting JMU's possessions. The Pride scored 38 points in the first half, the most given up by the Dukes in the first half at home since the Jan. 6 game against University of North Carolina Wilmington when they allowed 35.
In spite of foul trouble, and a bit of missed calls, the Dukes continued to battle hard and stay focused.
"We were looking for the referees to try to bail us out, whatever the call was, right or wrong," Brooks said. "All of a sudden we found our niche and were able to cut into the lead, but we just weren't able to get over the hump."
Nevertheless, Hall said this game is nothing the team needs to dwell on.
"When things aren't going our way, we have to overcome adversity at times," Hall said. "We still have about three or four more games left until we head into conference [tournament] play. I guarantee you by then we'll get it straight."
Entering the second half, Hofstra shot 50 percent from the floor and shot 4-7 from behind the arc for the game.
"They're a good basketball team," Brooks said. "You give them good looks, they're going to knock them down. They made a couple shots to help elevate the lead and we just didn't respond right."
Hofstra's interior defense also affected the Dukes when Lauren Okafor, a redshirt senior was held to just five points for the game.
Brooks experimented with sophomore forward Da'Lishia Griffin and junior forward Destiny Jones throughout the game in an attempt to fill the frontcourt scoring gap.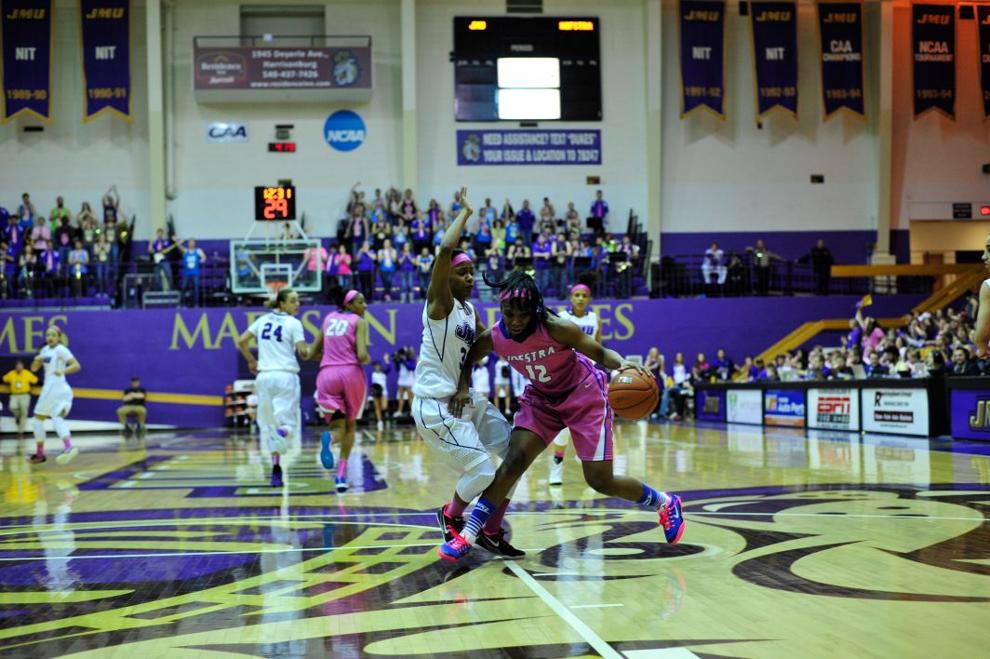 Then toward the latter part of the second half, JMU sent the crowd into an uproar, as the team, led by Mickens, Hall, and junior guard Ashley Perez, started to bounce back. 
These three contributed to a 25-8 run, tying the game at 59 with a minute remaining. But the game slipped away as Hofstra saw a perfect 4-4 from the free-throw line.
"I wouldn't say we had [the game] at hand, but I thought we had a chance to win," Brooks said. "For that, I'm very proud of the kids. I'm very proud because they fought."
According to Mickens, this game was far from a "wake-up call." It was a loss to learn from and an opportunity to get better.
"I don't believe in wake-up calls personally," Mickens said. "It's a humbling loss. It shows that we're not invincible. But hey, it's definitely a motivating loss."
The Dukes' next contest is this Friday when they face Northeastern University (4-21, 1-14 CAA) at 7 p.m. at home in the Convocation Center.
Contact Robert Williams at willi2rj@dukes.jmu.edu.