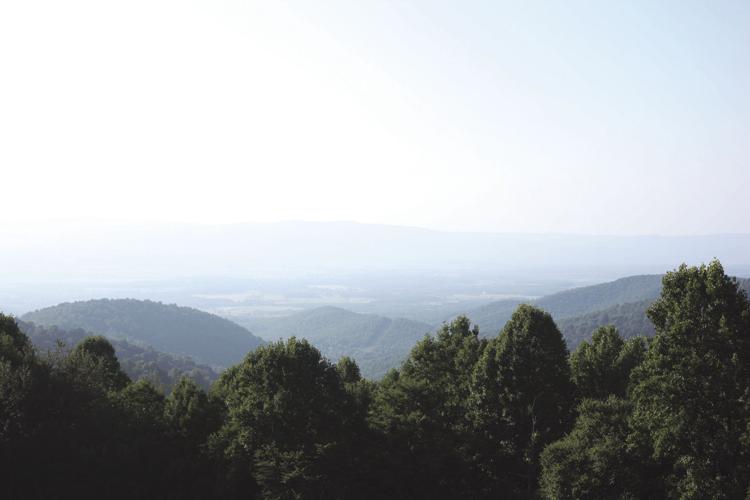 The new school year is beginning, and a whole class of new faces will be calling JMU home before they know it. There's no doubt college can be overwhelming, especially in the first year. Getting acclimated can take a little bit, but there's no better way to feel right at home than experiencing all of JMU's traditions. Some upperclassmen may even need a reminder of a few of the things that make going to school in Harrisonburg so unique.
There are endless places to catch a beautiful sunset over the Blue Ridge Mountains. Grab a blanket and bring a picnic dinner to the grassy hills of East Campus, climb to the top of just about any parking deck — Warsaw is by far the best — or take a drive to the Shenandoah National Park and be one with nature as the sky begins to dim. Sunsets in the Shenandoah Valley are one-of-a-kind, and each one is different than the last. There are only four years to find the best spot and soak up the rays.
Go to a football game
It seems like a no-brainer: JMU's football team has won a national championship, and the culture around football games is inescapable come fall semester. However, it's amazing how busy schedules can be and how easily the football season can slide by without attending a single game. Need another reason? JMU has already been named the CAA preseason favorite. Grab friends, fire up a tailgate and bring streamers — purple and gold only.
See a show at
Forbes
JMU isn't just known for sports — it also boasts incredible theater and music schools. There's a slew of shows to see throughout the year from plays and operas to music and dance concerts. Don't wait until that Music 200 course to take advantage of all the art JMU has to offer. With student discounts on tickets and talent that's out of this world, there's no excuse not to go.
Go to a movie at Grafton
There's a movie theater on campus that shows new feature films for free — that's all that needs to be said. Use dining dollars or Flex to purchase some popcorn and snacks from the vending machines, and join generations of students who have enjoyed movies in the walls of the Grafton-Stovall Theatre.
Eat ice cream at
Kline's
It's a tradition that'll never die. Kline's ice cream is simply the best around. They have hand-scooped ice cream, milkshakes, malts, sundaes and more. Any of these treats make for great pick-me-ups when the semester gets rough. Make sure to grab a photo in front of the oh-so-cute neon sign too.
Explore the downtown restaurants
Face it: At some point, dining hall food is going to get old. When it does, there are so many delicious places to try in downtown Harrisonburg. Most restaurants also serve killer brunches. Find a few favorite spots and introduce them to the family on Parent's Weekend — they are the key to free, off-campus meals.
Shop at the Farmer's Market
Harrisonburg is full of local shops, and the Farmer's Market on Saturday morning is just another way to support the local businesses. It's a short walk from campus and a great way to be productive on the weekends. They don't just have produce either. One can find everything from local soaps to food truck brunch options. 
Before the warm weather fades, make sure to take a trip to Blue Hole where the water runs deep, and there's fun to be had every weekend. There's something different about trekking to a watering hole in the forest that tops lounging by the Aspen Heights pool, so get up and get out before the leaves fall.
If none of these activities sound appealing — which would be hard to believe — try anything new and see what happens. College is about having new experiences, and no matter how cliche that might seem, it'll make all the difference in the world. Now, go have fun Dukes.
Ryann Sheehy is a junior theater and media arts and design major. Contact Ryann at sheehyrl@dukes.jmu.edu.