Abby Church | Editor-in-Chief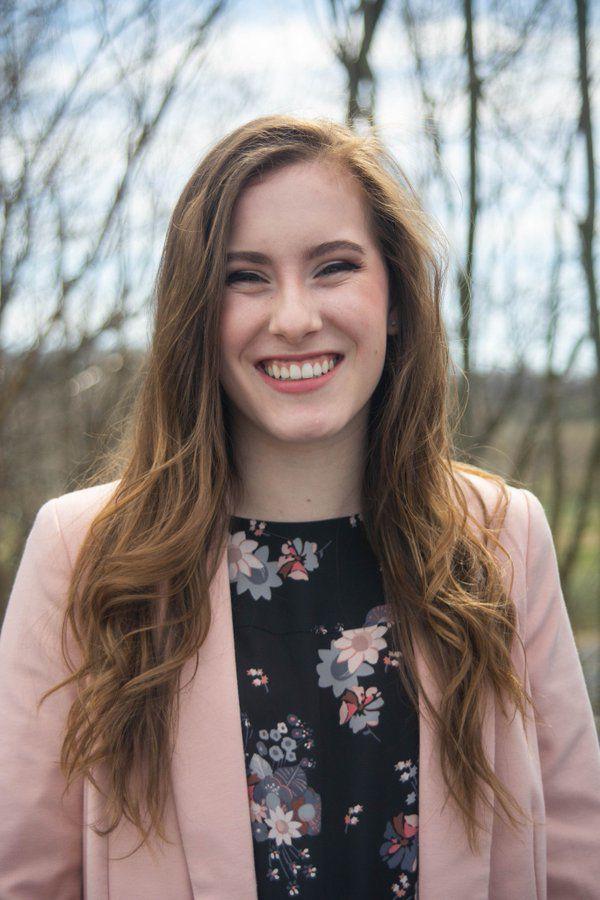 At one point, journalism was simply something I was going to try.
I had no clue what I wanted to do for the longest time in high school. Stringing my words together had always been a strong suit of mine, and I pulled journalism out of a hat because it seemed like something I could build a career on.
And now, here I am, utterly in love with the people I've met, the experiences I've had and the stories I've told.
Being Editor-in-Chief was something I worked hard for during my time with The Breeze and will always be my greatest accomplishment by far when it comes to my college journalism career. This is something I only dreamed of at one point in time, and I can't believe how quickly my whirlwind of a tenure went by. I'm grateful for every single twist and turn this past year took me through. I've come out a better reporter and editor on the other side.
The root of any good story is people, and I can say the same thing about my time at The Breeze. Each person I met, whether I was writing a story about them or eating disgustingly large amounts of cheesy bread with them on a production day, made my time there what it was.
To my parents — thank you for always being supportive when I told you I wanted to be a reporter and for continuing to be there when I decided to stick with it.
To Joe Loyacano — you kickstarted everything. Thank you for telling me that if I wanted to be a journalist, to be one now. Ever since you said that to me, I haven't stopped. I certainly don't plan on it anytime soon.
To my colleagues and mentors at Virginia Media — you all played such a heavy hand in making me the reporter I am today. I don't know where I'd be without your advice and constant support. No matter where I end up, I know I'll always have a piece of my heart with you all.
To my sources — thank you for opening up your hearts and lives to me in order for me to tell your stories. I'm beyond thankful for your trust.
To my adviser, Brad Jenkins — thank you for your constant support of this organization and for always being a sounding board whenever I was in a tough spot. The Breeze is so lucky to have you. I know once my time here is over I'll have expanded your vocabulary with a few of my colorful words. For that, I'm also sorry.
Katelyn and Ivan — you two inspire me every single day with your dedication to the craft and professionalism. Both of you have the opportunity to create something great this year. You're already well on your way to doing that with everything I've seen you two do over the course of my time working with you all, and I know for a fact you'll shine as the new leaders of this newsroom. I'm so excited to see what you accomplish.
And lastly, to my staff — you all are some of the hardest working people I know. I'm going to miss your infectious energy, tenacity in the newsroom and every single one of your quirks, to include working with the lights off in our practically windowless newsroom. I'll never quite understand that one. 
Sure, all of our accomplishments as a staff this year have been great, but nothing has compared to watching you all grow. From where we started, each one of you has come so far. I am so, so proud of you and know that everyone who's staying on next year will continue to build this organization.
Life moves so fast, guys, and so will your time at The Breeze. Make sure you hold your colleagues close while you have them a desk away. Cherish every single moment. Savor each Bojangles chicken strip. Really let yourself feel the laughs that make your stomach hurt after someone does something hilarious in the newsroom. You'll never have another experience quite like this.
I'll be blasting Kanye West's "Famous" on my way out. 
Shanna Kelly | Print Managing Editor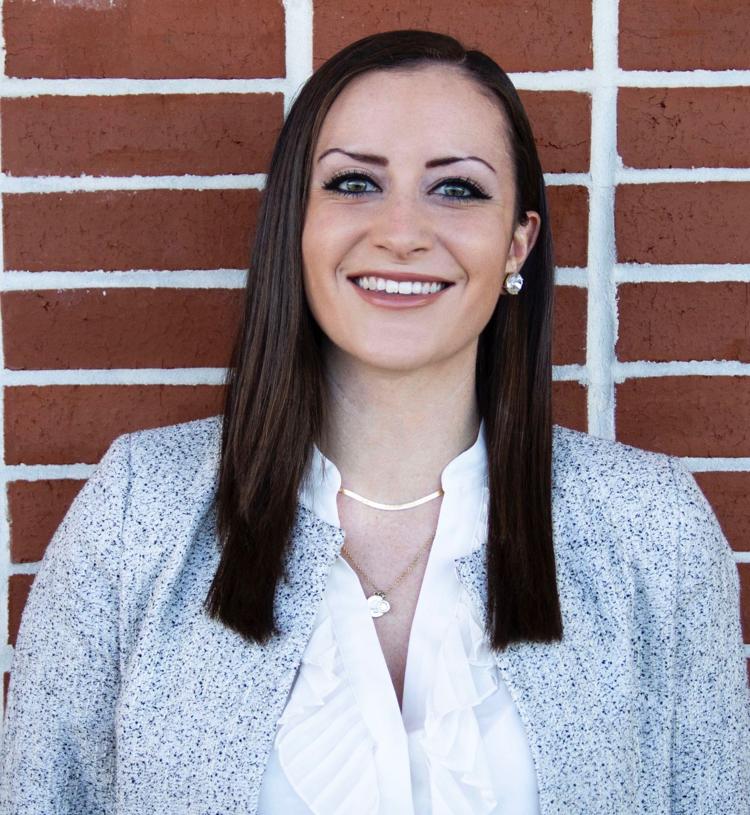 My journey with The Breeze has been unlike any other, to say the least. For one, I never even applied. I started off by finding an "in" with the paper and just showed up at the first meeting of the year before new prospective writers had even been invited to join. During this first pitch meeting, I even somehow convinced the editors to let me take the Q&A with country star Canaan Smith. This trust in me was all I needed. I took the assignment, freaked out internally that my first interview was with a celebrity and haven't looked back.
Now, fast forward a year and a half. It was sophomore year, and I was in the backseat of a car that belonged to someone I'd met on JMU Rides, driving home for winter break. About a half-hour into the ride, my phone rang with the offer to be The Breeze's new opinion editor. I wasn't expecting this offer — I hadn't applied for opinion editor nor had I ever written for the section — and I undeniably balled my eyes out in excitement in this stranger's car. 
After a few months, I gave the position up since I was going abroad the following fall. But I somehow ended up taking the position back for four months until I actually boarded my flight. While abroad, I wrote articles for my Breeze column "Shane takes Spain," and when I came back, I became a copy editor. Next thing I knew, I was print managing editor and ran the opinion section for one last go-around while our lovely editor Jillian was at boot camp. 
While that sounds like a lot — and it is — through four years of no sleep and working more hours than most undergrads could even imagine, this organization has given me so much. Through all of these positions, I've learned skills that are invaluable and that I'll use every day in my career as a journalist. I even had the chance to represent The Breeze at The New York Times — an invaluable experience that I'll take with me to everything I do as a journalist.
The Breeze gave me something to be excited about; it gave me a pep in my step and a reason to get out of bed in the morning. It gave me purpose. But most of all, it has given me friendships with people who understand me. It's beautiful to know that in today's day and age, surrounded by social media and the need to be perfect, there are people out there who don't care when I show up to the office with no makeup, understand when exhaustion hits me close to deadline and who let me geek out on all my nerdy obsessions. 
This is a bittersweet goodbye, to say the least. It pains me that I didn't get to have my final print edition and production day to soak in the cacophony of noise that is The Breeze office one last time. But I know that after four years and three years as an editor, I have gotten all I can out of The Breeze, and it's time for me to take the next step forward so that others can do the same.
To those I didn't get to say goodbye to: Let me know if you're ever in the neighborhood and want to color check.
 Taylor Sarlo | Art Director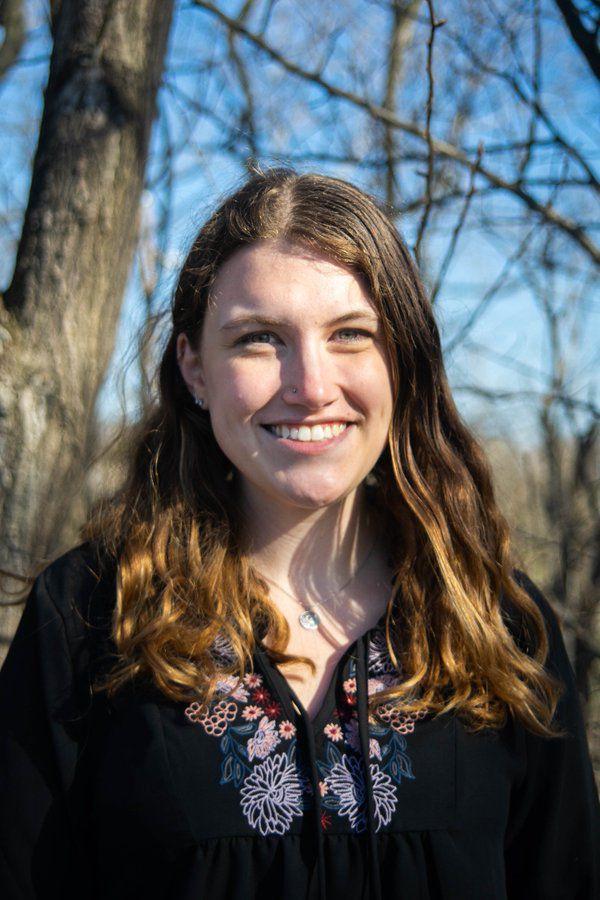 Of all the ways to finish up my time at The Breeze, I never would've guessed that this is how it would go. To my fellow editors, I'm sending the world's biggest virtual group hug.
I didn't start my involvement with The Breeze until this year, and I regret not starting sooner. Everyone welcomed me with open arms and immediately made me feel like part of the team. Shout out to my culture editor queen Traci for convincing me to apply. I have learned so much, made some amazing friendships and consumed an obscene amount of Bojangles. I'm so thankful for this wonderful opportunity to learn the ins and outs of design, journalism, teamwork and AP Style. 
As art director, I can't imagine anything more fulfilling than seeing the newly printed front page on Thursday mornings. Breeze writers wrote wonderful stories, and photographers took amazing pictures, and I had the honor of putting it all together on the front cover. 
I'm heartbroken we won't have our last production day together in the newsroom. It all went by so fast. We put in some serious work in that newsroom this year, producing amazing papers, throwing pencils at the ceiling and hoping they'll stick, and fighting over whose chair is whose. 
Joking aside, we worked our booties off this year, and we should all be so proud. I can't wait to see what the new staff accomplishes in the upcoming year.
Catie Harper | Sports Editor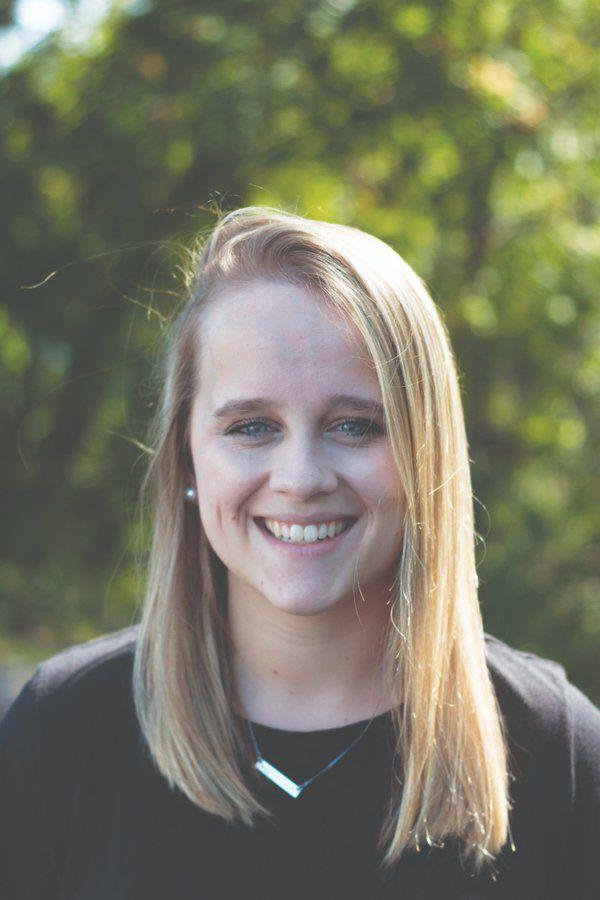 If I had a penny for every time someone made a comment about me being at The Breeze office or football practice for an interview, I'd never have to worry about whether or not I'll be financially stable in my journalism career.
The Breeze has been four years of my life — four years that taught me more about myself and my ability as a journalist than I could have ever imagined. I'm forever indebted to The Breeze and to all the people I met during my time here. 
First, to Noah Ziegler and Blake Pace — the two co-editors who were forced to cover a season of football with me. While I'm convinced you two may be the same person, working with you both taught me more about being a sports journalist than anything else could have. You helped me grow as a writer, leader and person during our times together. There are no two people I'd rather be stuck on the road with for nearly 3,000 miles over the course of a football season. 
To Sam, Tristan and Trevor — much like Blake and Noah, you all had to endure football road trips with me, too. The three of you are simply some of the most talented people I've ever met. To Sam, I love the friendship we've created over the past few months — your humor is amazing, and you quickly became one of my favorite people to talk to. To Tristan, thanks for always making me laugh when I was having a bad day. To Trevor, dude, you're just a photo god and probably the nicest person on the planet.
To the next sports editor Savannah, you will never know how proud of you I am. I told my mom after a few weeks of you working for The Breeze that you were my "mini-me." Now, as you take over my position, I don't think that statement has ever been truer. You're going to do amazing things in this job and in your life, and I can't wait to witness them. My advice: Take this position and this world and make it your own.
To the sportswriters, I love you with my entire heart. You're some of the weirdest, sweetest, funniest and most enthusiastic people I've ever met. Being your boss over the last two years and see you grow as writers and people has been one of the biggest blessings in my life. If I leave you guys with anything, it's this: Even if there are two outs in the bottom of the seventh in Game 7 of the World Series, I'm still not cheering for Bryce Harper.
To JMU Athletics, thank you for always being quick with responses and willing to work with us at The Breeze. It's been such a great ride covering JMU teams during my last four years. It was a dream come true to be able to cover football as a junior and senior. Also, I'd like to thank Chris Brooks for continuing to issue me a credential and to the football team for always being a good interview. 
To Abby, Shanna and Ivan, thanks for putting up with this staff. We were annoying — and we definitely knew that. I'll miss Abby's dedication to writing a mean feature (or when she almost set the office on fire giving me a page back when it nearly went in my candle), Shanna's drive to get all the answers (and her love of soccer) and Ivan's ability to win any argument (even when everyone knows he's playing the devil's advocate). You three were amazing and I wish I could take you with me on my next journey.
To Jake Conley (aka my Breeze little), our friendship came out of left field (love a sports term), and I'm so grateful it did. I don't think I would've made it through this year without you. Thank you for listening to my problems, answering AP questions and being a loyal fan. I enjoyed being your mom and will always be in your corner — can't wait for your 21st at Backcountry. 
As I prepare for my next journey, I'm stuck thinking about everything I'll miss. I'll miss watching Katelyn literally do whatever it takes to get a story and endless conversations with Connor about the previous episode of "Survivor" — and his low-key sense of humor. I'll miss Traci's ability to know when I need a hug and someone to tell me it'll be OK and Kailey's sincere personality and knowing she's always there. I'll miss Taylor as a whole because she's become one of my favorite people on the planet, oh, and her love of cats. I'll miss Jillian being Jillian and her free-spirited personality. I'll miss the copy desk and their endless knowledge. I'll miss Alexa and Genevieve for being the two most patient humans in the office.
To Blake, Brad and Charlene: Thanks for being all of our "Breeze parents." You are all amazing, and I'll forever miss you three. Then, to my real parents, thanks for the nicknames like "scoop" and always sharing my articles on Facebook. To all the members of JMU Nation, I loved being able to talk football with all of you on Twitter, and I hope we can continue those conversations in the future. 
Finally, to my 20-year-old cat Rosie, I honestly did it all for you. 
Traci Rasdorf | Culture Editor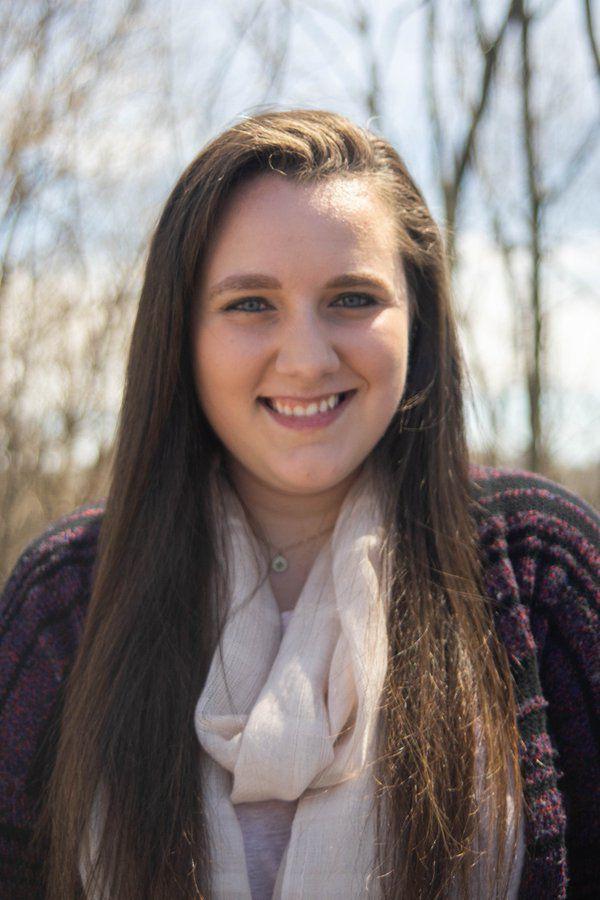 In college, people often try to find their "thing." For some, it's sports. For others, it's Greek life. Then, there are countless clubs and organizations. 
But, for me, it's always been The Breeze.
The day I sat down to my first pitch meeting with the Culture section my sophomore year, I just wanted to write stories, see what it was like and tackle some big girl journalism. It slowly, but also like a ton of bricks, hit me that one day my passion would be running this section and leading its writers. 
Following in the footsteps of Sabrina Moreno and Abby Church, the previous queens of Culture, I've strived to live up to my promises of turning this section into what it's become, thanks to the passion they instilled in me and always encouraged me to show.
So, here we are. 
To my writers, whether you've been here from the beginning or are waving me goodbye as brand new Breeze blood, thank you for your dedication to the section I love. From reading album reviews at all hours of the night and finding synonyms for the words "movie" or "film," to heart-warming features and poppin' listicle material, your hard work, excitement for what you write and great journalism have made this fantastic little family a blessing to lead. Thank you for doing it for the culture. 
To my fellow editorial staff, only we will ever know the ups and downs of this year and what all of them meant to us. From day one covering the Southview fire to ending the year with news that I won't get to see everyone's beautiful faces one last time, I couldn't have asked for a better group of journalists to share my love for this paper with. I've seen talent in every weekly edition and beyond, and I'm proud to call all of you my co-workers and friends. I hope my legacy of giving five-second InDesign lessons on production days and always being the last to leave the office on Tuesdays is remembered forever. 
To our newsroom parents, Brad, Blake and Charlene, thank you for keeping us fed, for throwing out story ideas and for giving us endless laughs and guiding us as students and people. 
To Kailey, my partner in crime and the light that guided me through many struggles of my senior year, nothing could've prepared me for the relationship we've made. To have grown this section and worked side by side through late-night page designs, review after review, finishing each other's sentences and, of course, all our Monday night dinner dates have been the most memorable and impactful marks I'll take with me. I'll miss everything this paper has given me, but especially the work and progress we've built together as editors and friends. 
To the next staff of The Breeze, stop to appreciate every moment. It sounds cheesy, but this time will fly. Good and bad, every experience at this paper will grow you as a writer, leader, journalist and person. Listen to each other, support one another and take The Breeze to new heights. 
As I leave the paper and the school that's seen me rise and fall through the last four years, I hope that, like many, I've left an impact through the stories I've told, people I've met and memories I've shared.
I love you, JMU. Thank you for giving me The Breeze.
Samantha Linczyc | Photo Editor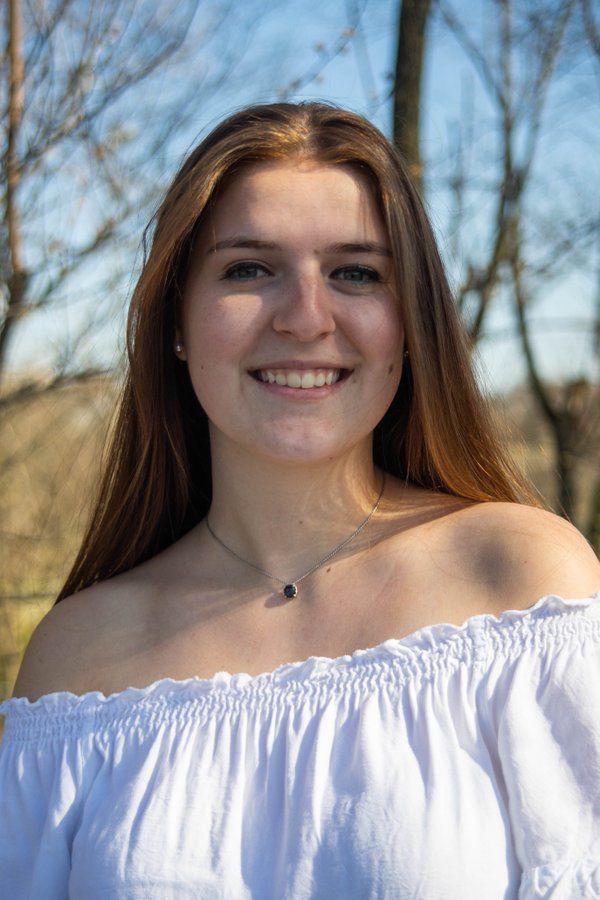 My freshman year at JMU was amazing, but I wasn't sure how to get involved and find my place at the university. After taking SMAD 101 during my second semester, I found out about The Breeze and figured I would apply; I'm pretty sure the photo section wasn't even my first choice.
Before my sophomore year began, the current photo editors reached out to me about being a staff photographer. When I met with them about the position, I asked if it was cool for me to take photos on my phone. They said no, and I'm still embarrassed. I'm so thankful that I decided to become a photographer for The Breeze, as it led me to discover my passion for photography and photojournalism. I was so dedicated to being at every photo meeting, I would sometimes Uber to the office because I didn't have a car, and I was too shy to ask for a ride.
Fast forward to my junior year, I decided I wanted to take on a bigger role at The Breeze and applied to be photo editor. Alongside Tristan, I believe we fulfilled our goals in reinventing the photo section. I found my love for sports photography and couldn't be happier that I got to travel across the country covering the football, soccer and basketball teams. I've learned more than I could've ever imagined about myself, cameras and working in a newsroom. I've grown so much since I first started taking photos for The Breeze and will use my experience here to thrive in my future job. 
Thank you to my biggest supporters, Brad Jenkins and Blake Shepherd, for always being there for me. Brad — I can't thank you enough for sending me to the Sports Shooter Academy and giving me the opportunity to cover the FCS National Championship. I'll never forget these experiences, and I believe they've made me a better photographer. Blake — I always look forward to our chats and laughs on production days, and I hope I'll be back to watch The Office with you and Tristan soon. I promise I'll be visiting any chance I get. 
To my co-editor Tristan, I know we fight like siblings but it's because we've grown so close over the past year, and I know I could trust you with anything. Hopefully, we'll get the chance to work together again. I'm so excited to see what you do after graduation. I'm forever jealous that you get one more semester at The Breeze and with our super cool photographers. To our staff, If you're reading this, I'm always proud of you all and so honored I got to work with you this year. Keep shooting and trying new things; you can only get better from here. Oh, what I would do for one more photo meeting. 
I'm amazed by all the current editors and their different talents. I hope we'll keep in touch and see each other after all this craziness. I wish my senior year ended differently so I could've said real goodbyes to everyone, but I know we'll all be back soon. The Breeze can't get rid of me that easily.