Ivan Jackson | Executive Editor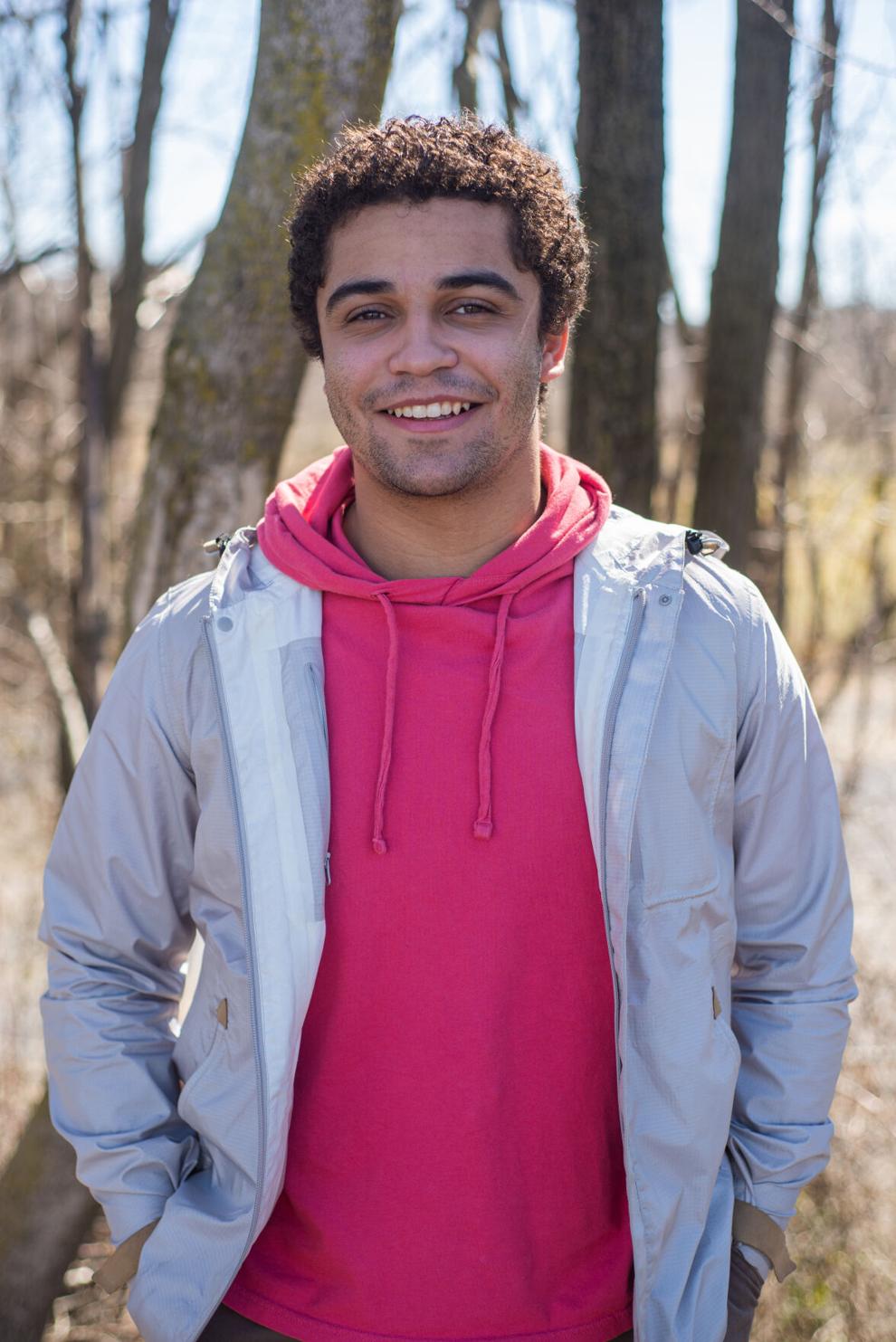 Cheers to those who came before us, thanks to those who did it with us, good luck to those who come after us.
Katelyn Waltemyer | Editor-in-Chief
Well, that went by fast. 
It was student org night fall semester of 2017. I peered through the crowd of hundreds of students, trying to find my place on campus. Eventually, I stumbled upon The Breeze's booth, talked with Bennett Conlin about how to apply, and I spent that night nervously typing my short essay for my application. 
I was shaking when I hit submit. My nerves and anxiety were bubbling over — would I be good enough to join? Soon enough, I was at my first pitch meeting as a news writer. I was so unsure of myself but so desperate to do well. 
So much has changed since then. I stand taller today, because of The Breeze. I'm confident in myself today, because of The Breeze. I'm a better leader today, because of The Breeze. I've made mistakes and have become a better journalist, because of The Breeze. I've made so many great memories and friends, because of The Breeze. 
I wouldn't be where I am today without the help, guidance and advice from Breezers, mentors, family and friends. 
Thank you to my news editors from my freshman year: Madisson Hayes and Emma Korynta. You both helped guide and inspire a young, awkward and inexperienced journalist. I wouldn't be where I am today without those thought-provoking conversations at pitch meetings, late-night editing sessions and occasional phone calls when sources bailed and I was freaking out about meeting deadlines. 
Thank you to the big three that hired me: Matt Weyrich, Alexis Miller and Kevin Haswell. You three took a chance on me when I was a freshman. Matt, all those times where you helped me with designs and challenged me as a writer and editor didn't go unnoticed. Alexis, every time you helped me line up contact lines and gave me advice didn't go unnoticed. I wouldn't be who I am today without my three years of editorial experience and leadership in the newsroom and that's because y'all saw something in me that I didn't see in myself. 
Thank you to my former coeditors: Thomas Robertson and Connor Murphy. You both taught me the importance of teamwork, collaboration and how to calm down. 
Thank you to my mentors: Brad Jenkins and Ryan Alessi. You both saw my potential when I couldn't. You both knew what I was capable of when I didn't. You both helped guide me through stories, more ethical situations than I can count and leadership dilemmas. You both taught me the importance of quality journalism and leadership. I can't thank you both enough for the hours I've spent in both of your offices, sometimes in tears, or the late-night phone calls and text messages when something in The Breeze world was falling down. 
Thank you to my family and friends, who have supported me throughout my college career. I couldn't have done it without y'all. 
Jake, Jillian and Connor, I have the utmost respect, admiration and certainty that y'all will continue the high-quality products of The Breeze. You each have a fire within you. There will be times when you'll want to dim your flame because of certain obstacles. Don't. Challenge each other, ask for help and serve your staff with respect, and your fire won't burn out. 
Because of The Breeze, I'm no longer that unsure freshman. Because of The Breeze, I'm finally who I'm supposed to be. 
Alexa Fitzpatrick | Managing Editor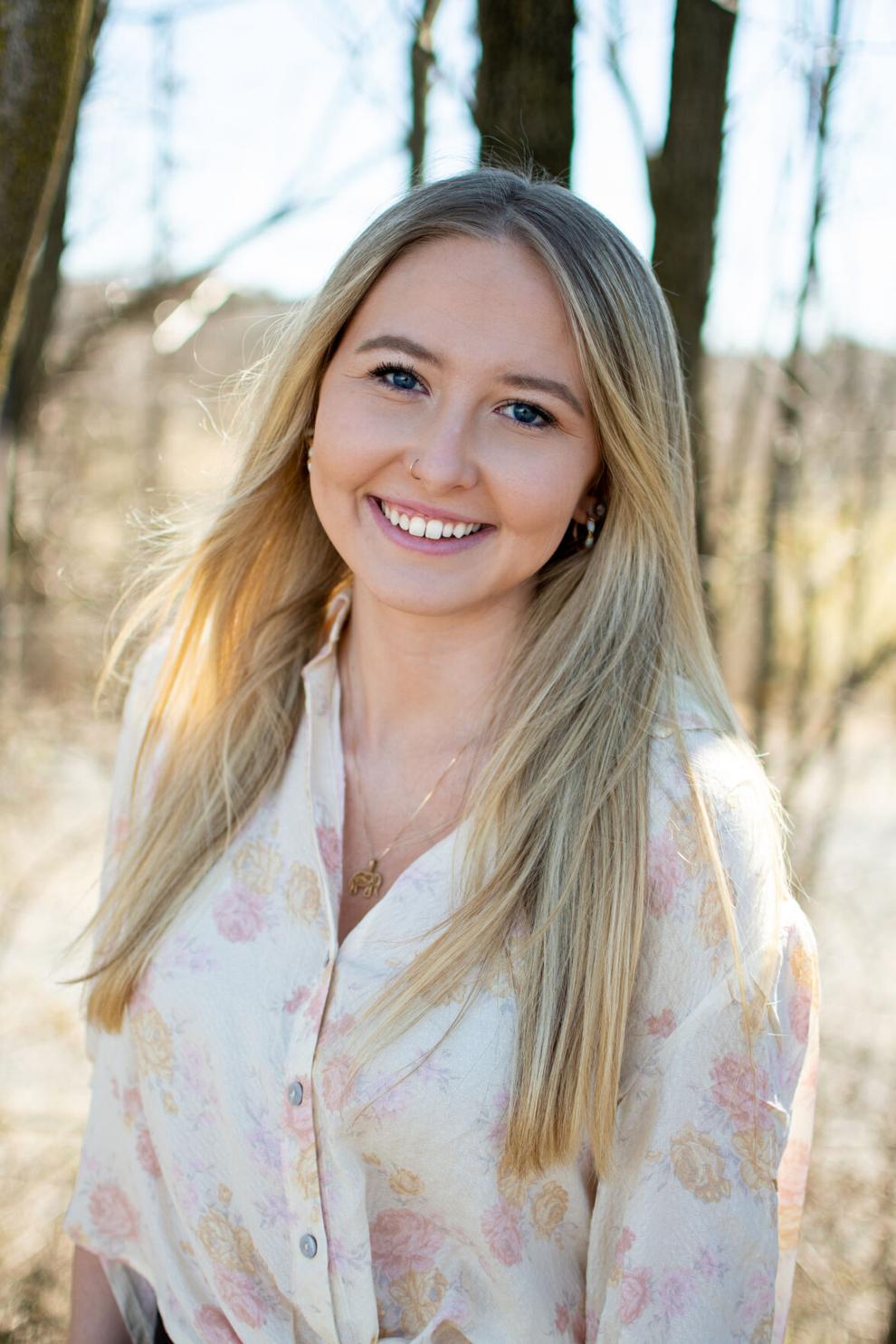 I joined The Breeze video team my freshman year. At the time, shooting footage in manual mode terrified me. Cameras have so many buttons, and I was convinced that I'd never learn how to use them all. But I went to my first assignment, armed with a DSLR and a tripod. I haven't stopped shooting since.
The Breeze showed me the undeniable value of journalism. For four years, I've watched my peers create stories, photographs, page designs and more; all of it culminates into one unified paper each week. The staff's dedication is admirable, and I'm forever grateful that I got to work alongside them.
The pandemic made my term as Managing Editor unconventional, but being in the newsroom made the world feel a bit more normal. The Breeze was the highlight of my senior year (and honestly all three other years), but being a member of this organization really was special this year. I owe it all to the wonderful, amazing, talented people who strive to make this newspaper the best that it can be.
First, to Katelyn. You are an inspiration and I'm honored to have worked alongside you. After this year, I'm convinced that you don't truly know someone until you're in the office at 2 a.m. finishing pages together. You are a gifted journalist, leader and friend. You already know this, but I'll always have your back and I'm excited for what the future holds for you.
To Connor, who is taking over as Managing Editor. I couldn't be leaving The Breeze in more capable hands. You, as well as Jake and Jillian, are going to do big things as leaders. I'll be rooting for you. To the rest of the new staff, I'm so excited to see what you accomplish.
To Gen. You were the best video co-editor I could've asked for. Establishing the video team had its challenges but I'm so proud of what we were able to achieve. I'll always cherish our time spent making our little preview videos in the office. Gannon, you were always such a talented videographer, and you have done a great job as video editor. I know you're going to do great things next year as well.
To Ivan, thank you for hiring me three times, I appreciate it. You've been at The Breeze with me since day one, and I've learned so much from you. Despite my jokes, you really did a lot for The Breeze and I'm grateful that I got to work alongside you. We've come a long way since the Breeze video days, and I know you're going to do amazing things.
To Brad, thank you for being such an amazing adviser. You've always supported and encouraged me and it really means a lot. And finally, to my parents. Y'all are my biggest fans and you've always been there to listen as I tell you about what happened at The Breeze for hours on the phone. I hope I made you proud.
Working at The Breeze will always have the greatest impact on my JMU experience. When I think of college, I'll remember the crazy newsroom antics I was part of, the people I got to work with and the stories I got to tell. I'm always going to cherish those memories.
Kailey Cheng | Culture Editor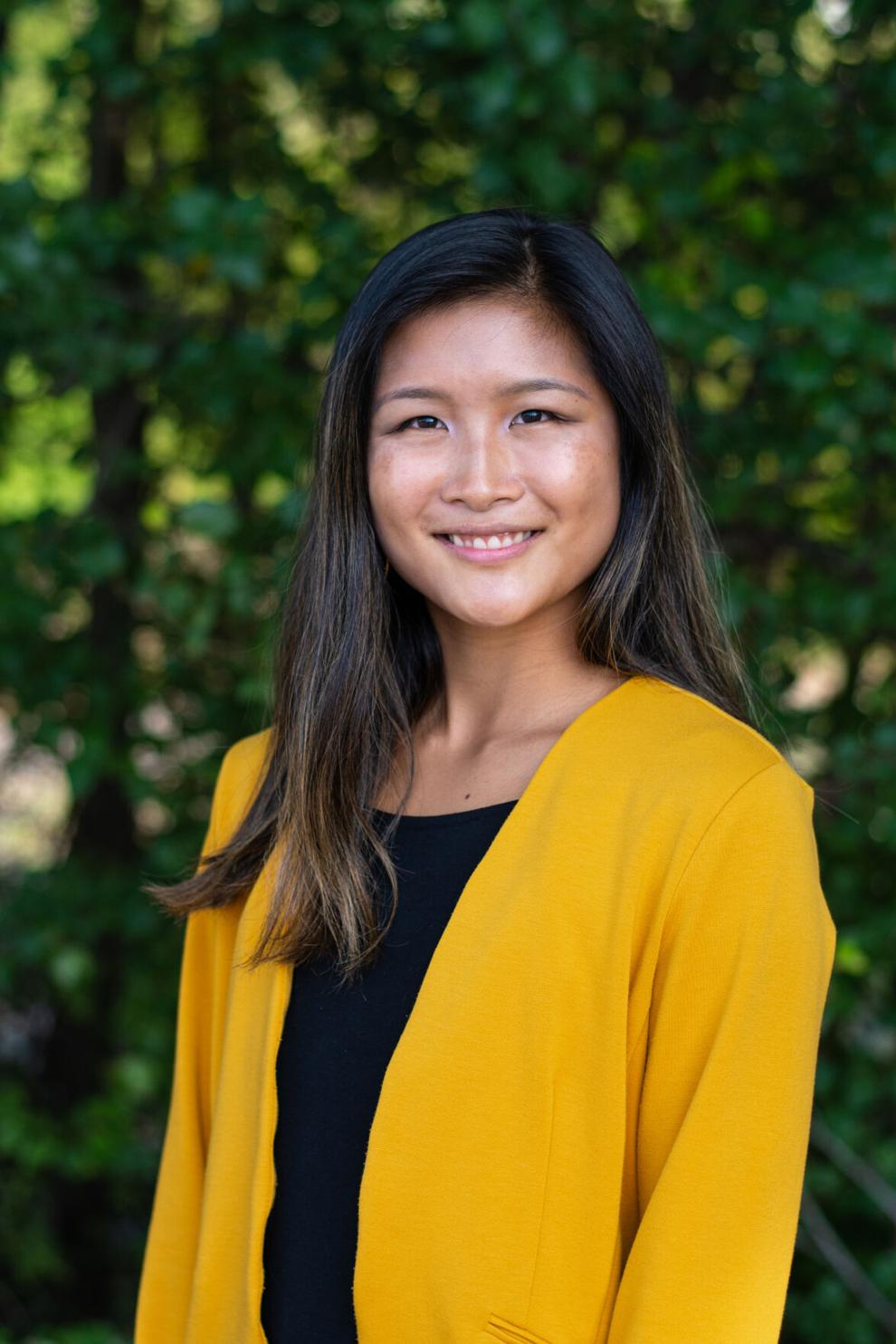 Oh, The Breeze. It was that thing in my life everyone knew was a part of me. It got to the point where my close friends would make puns about it when it was a little windy outside. "You enjoying the breeze, Kailey? Get it? The Breeze." No laughter, obviously. 
On my first day at the office, I hit my head against the glass entrance because I was so overwhelmed — Blake, if you were watching, I apologize. I remember dressing up in business casual clothes — I thought we had to — when everyone else was wearing T-shirts, hats and hoodies. I didn't have a car, so sometimes I'd walk to the office until I was brave enough to ask for a ride. 
But, this place defined my college career. It transformed me into a dedicated, creative and tenacious journalist. My first year, I woke up at unholy hours, ate alone at the dining hall and hopped into Matt Weyrich's car to design my opinion pages early because I didn't know how to use InDesign — I usually finished my pages past 11 p.m. when the paper is due to the printer. My second year, I may or may not have slept at the office finishing a page design. This year, I remember sprinting to the sight of the explosion when news broke, doing my first Facebook Live ever in my PJs. 
I want to thank Abby Church and Sabrina Moreno for pushing me to take the opinion editor job my sophomore year, Alexis Miller for driving me to class and Matt for waking up early — and staying up late — to get my pages through copy flow.
To Traci, my partner in crime — thank you for the long car rides, Breeze camp sleepovers, sad girl hours at Dairy Queen and life guidance. Together, we learned to lead. I'm confident we made the culture section blossom. Thank you for being my light and always reminding me on my worst days that "the sun will always rise again." 
To Brad — I wouldn't be the writer and editor I am today without your guidance. I can't thank you enough for your help on my capstone project and the push to get it published. Your mentorship truly made a difference and helped me reach huge career goals, such as creating my own supplement and winning a VPA for my feature writing. I'll always think of you as my college mentor. Thank you for being one of my biggest supporters.
To Ryann, my fellow culture queen — you've been an incredible coeditor, friend and podcast partner. You've always been such an inspiration to me, and I won't be surprised to see you on TV someday for the Ryann Show. 
To Kira — I'm seriously going to miss screaming about "Buffy" and "Glee" with you every production day. You've grown so much, and I'll never stop being proud of you. "The big moments are going to come. You can't help that. It's what you do afterwards that counts."
To Jillian — who knew we'd be besties after I hired you and we awkwardly talked at Carrier as if we were professional or something. Thank you for being my No. 1 hypewoman, a fellow klance connoisseur and the best roommate ever. I'll miss sharing a Zoom screen on your bed during Monday night meetings and celebrating culture or opinion being ranked high in analytics every week. I'll also miss you convincing me to get lunch with you every Wednesday. Goodbye forever!
To Amy and Charlotte — hey queens, y'all got this. I know you'll do incredible things with the culture section. You've always been talented and brilliant, and I can't wait to see how much you'll grow in the next year. 
To everyone — The Breeze will always be a part of me. I'll miss it dearly, and no matter where I end up, my stacks of papers will be coming with me.
Ryann Sheehy | Culture Editor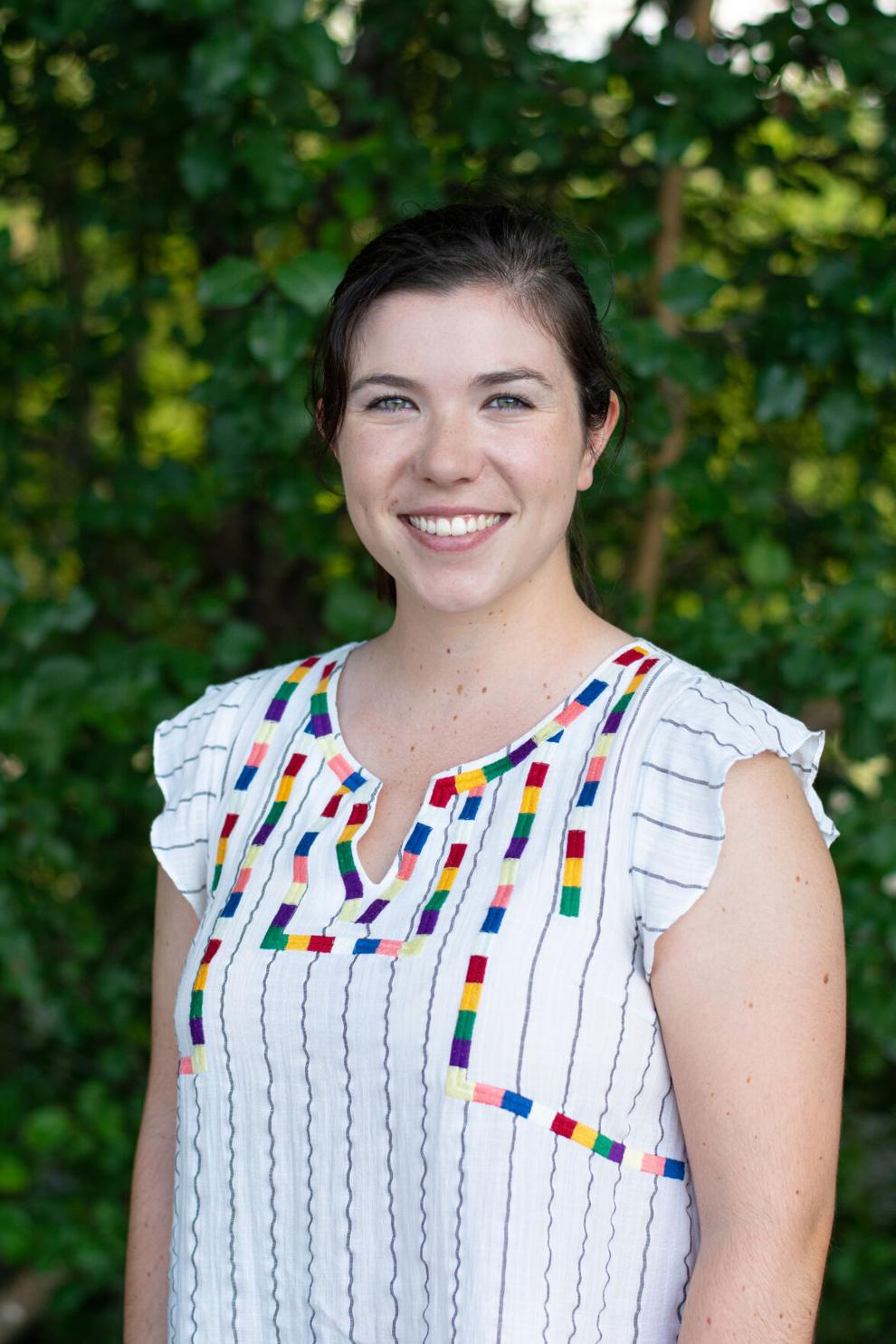 When I asked my now co-editor and friend, Kailey Cheng, how I could get involved with The Breeze my sophomore year, I had hopes of becoming a section editor like her. I thought, what journalism major wouldn't want to be involved with The Breeze? It just made sense.
But journalism was't something I'd always wanted to do. It was more of a back-up, really. A side hustle I could work on while I figured out if I could make it in the theater industry. I knew I was a good writer and I thought it'd be glamorous to one day host The Today Show. What was a shot in the dark soon became a full-time gig. 
Sophomore year I attended almost every single pitch meeting in the tiny annex behind Hillcrest House where only one or two other writers would come to tell Kailey their opinion of the week. I wrote diligently every week for Kailey, and then for Jillian. Before my junior year, I ran out of opinions and decided to follow Kailey over to the culture section. 
In culture, I grew as a writer, getting over my fear of interviews and experiencing the Harrisonburg community as a working journalist. After working as a writer for a year and half, I still hadn't found my true home in The Breeze until I became a section editor. I got the call from Ivan just a few days before spring break, and I couldn't believe my little dream as a sophomore to be an editor at The Breeze my senior year was finally coming true. 
Then, the pandemic changed everything. My training was completed over FaceTime calls with Kailey and Traci, and I awkwardly sat through staff meetings over Zoom watching a screen full of faces I hardly knew. Even after a whole year, coming into the office for production days every other week and chatting at the same Zoom staff meetings I felt so awkward in before, I still feel I was robbed of a true Breeze experience.
But no matter what COVID-19 changed about my year as the culture co-editor, I wouldn't have traded the experience for anything. 
To Kailey, my culture queen — thank you for being patient with me in the beginning when I took forever to make edits and created horrible BLOX assets. Thank you for coaching me on Breeze style and InDesign. Thank you for taking the leap with me and starting a podcast — I still can't believe we pulled that off. Thank you for being a friend since day one in Honors 100.
To my wonderful editors — y'all know you are one crazy bunch, and I'm so glad the office wasn't full of boring workers like me, because you all made production days a little brighter. I wish I had gotten to know each and every one of you better, and I hope our paths cross again because I know you will all do amazing things.
To my friends, family and roommates — some of you still don't read The Breeze, but what you lack in supporting student journalism, you make up for in supporting me as I go to a million meetings, edit articles while we're hanging out and disappear for hours on Wednesdays. When I say, "I have an interview," keep asking, "For what job?" It makes me feel successful.
To Amy and Charlotte and the rest of the culture section — Kailey and I are leaving you all in good hands. The Breeze is on its way to the top and it's because of you all, your dedication and your amazing writing. Keep finding the stories that need to be told, keep having fun and don't forget culture is the best section.
Although I'm going in a different direction after graduation, The Breeze has taught me many invaluable lessons that I will take with me wherever I go, and I'm so grateful to the many people who made it possible.
Noah Ziegler | Sports Editor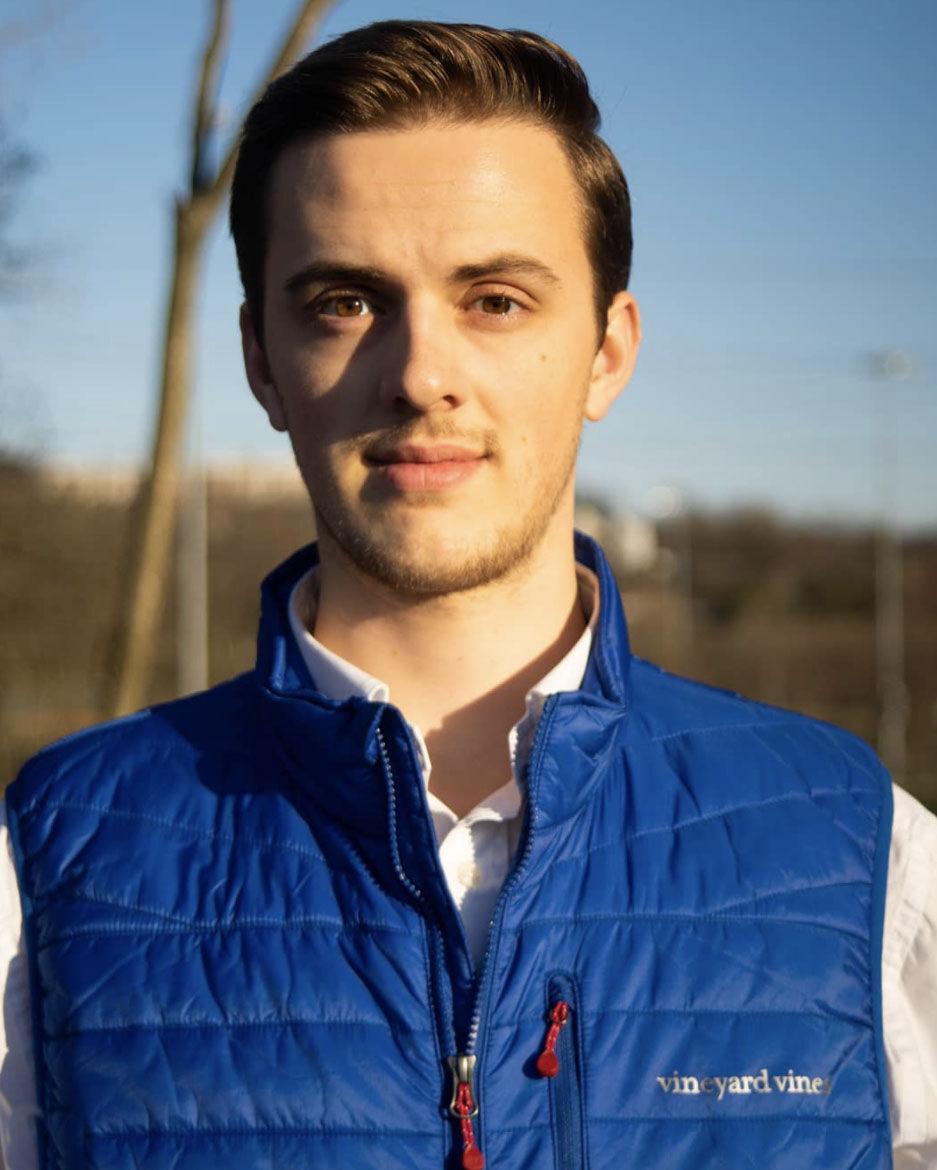 I've thought about writing this since I found out graduating seniors wrote farewell pieces during my freshman year, and I still don't know what to say. 
I applied to The Breeze before I moved in to Frederikson Hall my freshman year. I was blessed to find out early in my life that sports journalism was what I wanted to pursue, and The Breeze was an organization I wanted to be a part of. 
I knew it'd be a special experience simply because it was the first newspaper I would write for. It felt — and still feels — like an honor to see my name printed on a newspaper or published online. But The Breeze's mystique extends far beyond personal gratification. It's home for young, excited journalists to find a platform to grow. 
Thinking about how my journey began almost four years ago makes me realize how much I've grown and changed since then. I have so many people to thank for that and the impact they've left on me as I enter a new chapter in my life.
But, that chapter is difficult to think about in a confusing way. The years spent working tirelessly at The Breeze as a writer then sports editor took up a lot of my time. I've gotten used to the daily routine of balancing being a student and a journalist and I don't know what I'm going to do with the free time on my hands. 
It's hard to put into words how incredible my four-year journey at James Madison University and The Breeze have been. I've experienced so many things and have made memories that I'll cherish forever. It hasn't hit me that my time here is coming to a close, but I'll always carry this special place in my heart. 
To The Breeze, JMU and everyone that has helped me in the past four years, thank you. 
Carley Welch | News Editor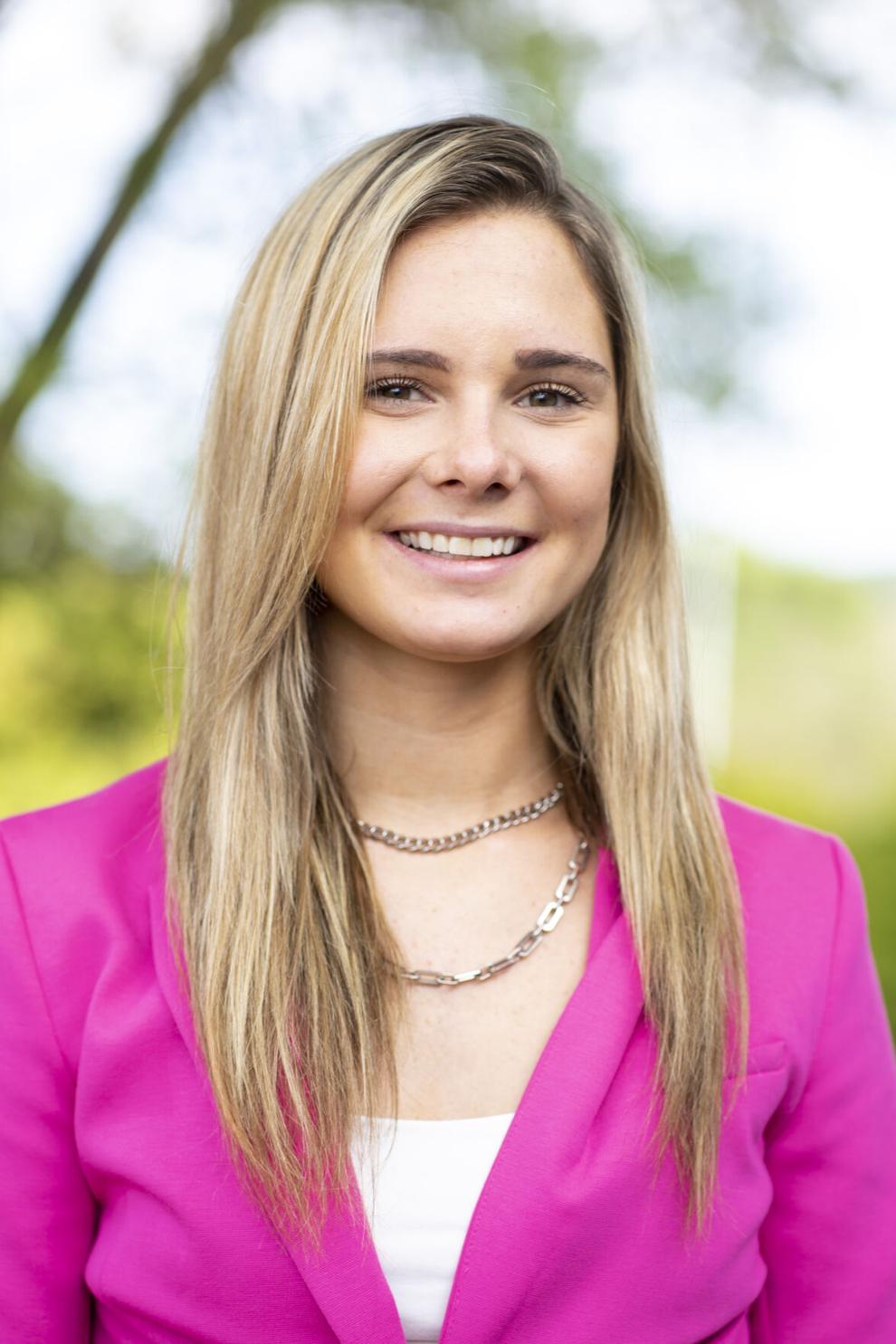 I remember my first Breeze meeting back in the fall of 2018. I was a sophomore who had just switched my major to SMAD — I was a health sciences major before. I hated every minute of my old major and swore if I ever had to hear about mitosis or meiosis again, my head would explode. 
I mustered up the courage to tell my parents, who wanted me to be a successful physician's assistant, that I wanted to change my major and become a journalist. I wanted to make a difference like every young person does, and I wanted to tell stories that mattered. My parents were pretty reluctant as they know this field is competitive, to say the least, but nonetheless they were eventually supportive. I would even call them my biggest supporters. 
At that same first meeting, I remember feeling like a lost little puppy. Katelyn, who was one of the two news editors at the time, said, "Culture get on one side and news get on the other." I had no idea what she was talking about and looked around the room puzzlingly. I went on the news side because that's at least the section I thought I applied for. And at the risk of sounding really corny, I realized the whole trajectory of my life just changed. 
My first story was about the former reality star and social activist Kevin Powell. He asked that I read two books that he'd written before interviewing him. I wanted to say "kick rocks" as I had a full load of coursework and just started writing for The Breeze, but I complied because I wanted to interview him. I'm so glad I did. If it weren't for him and his encouragement and pushiness, I probably wouldn't have had such a cool first article. That first article pushed me to continue to pursue articles that were outside my comfort zone, which certainly made me into a more confident and skilled reporter. 
To my parents, thank you for your continued support. Thank you for always picking up the phone when I need your advice or am frustrated when sources aren't answering or when I just need a little pick-me-up. Thank you for always challenging me to be the best I can be. Thank you for supporting my career choices and giving me everything I need to succeed. I'm forever grateful for you two. 
To Katelyn, thank you for always believing in me. Thank you for being not only a wonderful boss, but also a wonderful friend. You've always believed in my capability as a journalist even when I wasn't too sure of myself. You've always been there for me and have always understood when I go through personal struggles. I wouldn't have the confidence I do today if it weren't for you. 
To Jake, thank you for being you. I remember the first story we wrote together — the opioid story which sadly never got published. I remember you being pushy with our sources and never giving up. This was almost two years ago and look where you are now! I'm so proud of all the wonderful things you've done and will do as the new Editor in Chief. Also, thank you for being a phenomenal friend that I can always go to and have the best time with. I'll miss you so much. 
To Connor, thank you for being the best co-editor I could ever ask for. You make working at The Breeze more fun than I ever thought it would be. I'm so proud of you and I know you'll do great things as the new Managing Editor. Thanks for always joking around with me and making fun of Jake with me. I couldn't imagine college without you. I'll miss you so much, buddy! #poggers
I'll miss The Breeze with all my heart, but I can't wait to see what the future holds for me at American University where I'll be earning my Master's Degree in Journalism and Public Affairs.