Matt Weyrich | Editor-In-Chief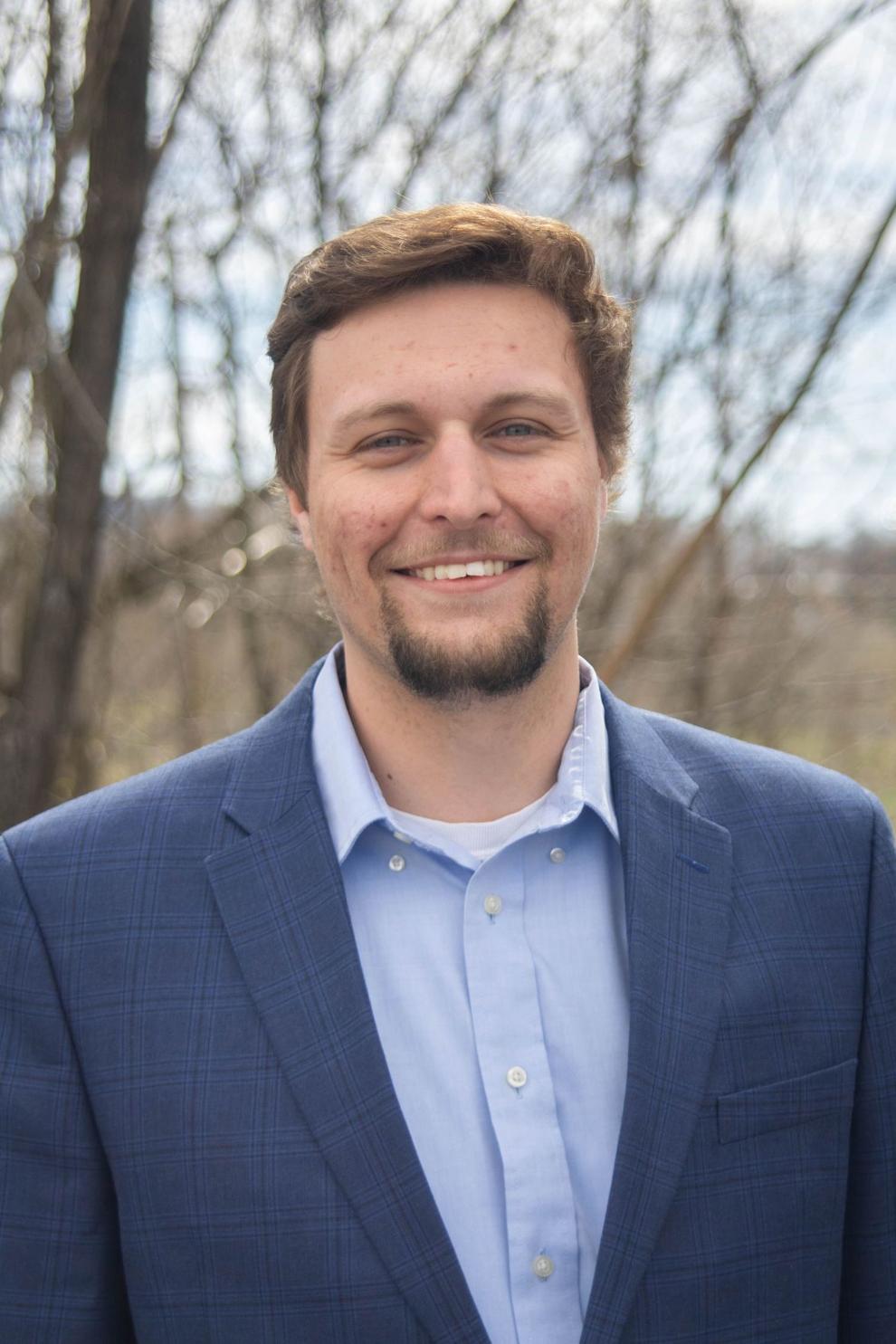 Well, this is weird.
I've spent every day of my college career as a member of The Breeze, joining the sports section as a staff writer before I even stepped on campus. To think that on April 1, I'll wake up and not have to worry about editing stories or conducting interviews is practically unfathomable.
It's hard for me to put into words just how much this newspaper means to me. I'll be graduating in just under six weeks with an enthusiasm for journalism that I never would've had if it weren't for The Breeze. The biggest reason for that, however, isn't a result of the long days or even the exciting stories I had the opportunity to cover. It's because of the incredible people who worked in that office and helped shape me into the journalist I am today.
To my former sports editors Pete Cagno and Richie Bozek: Thank you for taking a chance on me and jump-starting my career by putting me on the football beat despite the fact that I was only a freshman.
To my own co-sports editor Bennett Conlin: I never could've run that section without you. You're one of the most hard-working and reliable people I've ever met, and I know you're going to do big things in life.
To my former bosses Robyn Smith and Mike Dolzer: Thank you for giving me the opportunity to grow as an editor and teaching me how to handle one of the toughest jobs I'll probably ever have.
To Caroline Jansen: You overhauled the design of this paper and set a precedent future editors will strive to meet for years to come. (And to them, I say good luck trying.)
To Madisson Haynes: You've supported me throughout my entire tenure as editor-in-chief and were a fantastic news editor in your own right. Thank you for always being there for me and showing me what it means to fall in love with news.
To my current managing editors Alexis Miller and Kevin Haswell: Thank you for helping raise the paper to new heights and holding me to a high standard as both a journalist and a person. I will always speak highly of both of you as dedicated and passionate workers.
To Abby Church, who will be taking over the seat I've occupied over the last two years: I have all the confidence in the world that you're going to take this paper to even greater heights. I wish you nothing but the best of luck as you embark on an experience that's going to change your view of the industry forever.
To my friends and family, who have known me as "the newspaper guy" over these last four years: Thank you for your constant love and support. I do have to apologize, however, because this probably isn't the last time you're going to hear me bragging about The Breeze.
And finally, to Brad Jenkins, the best faculty adviser I could've asked for: Thank you for always making yourself available as a resource to me and every other student in that newsroom. I have a tremendous amount of respect for your patience and steady presence at the office, where you've constantly worked hard to give our staff every opportunity to succeed.
As I move on to the next chapter in my life, I'm always going to look back at The Breeze as one of the biggest influences in my life. I'm so excited to see how the paper continues to develop and what the talented journalists who will be working there next do to make it even better.
Alexis Miller | Print Managing Editor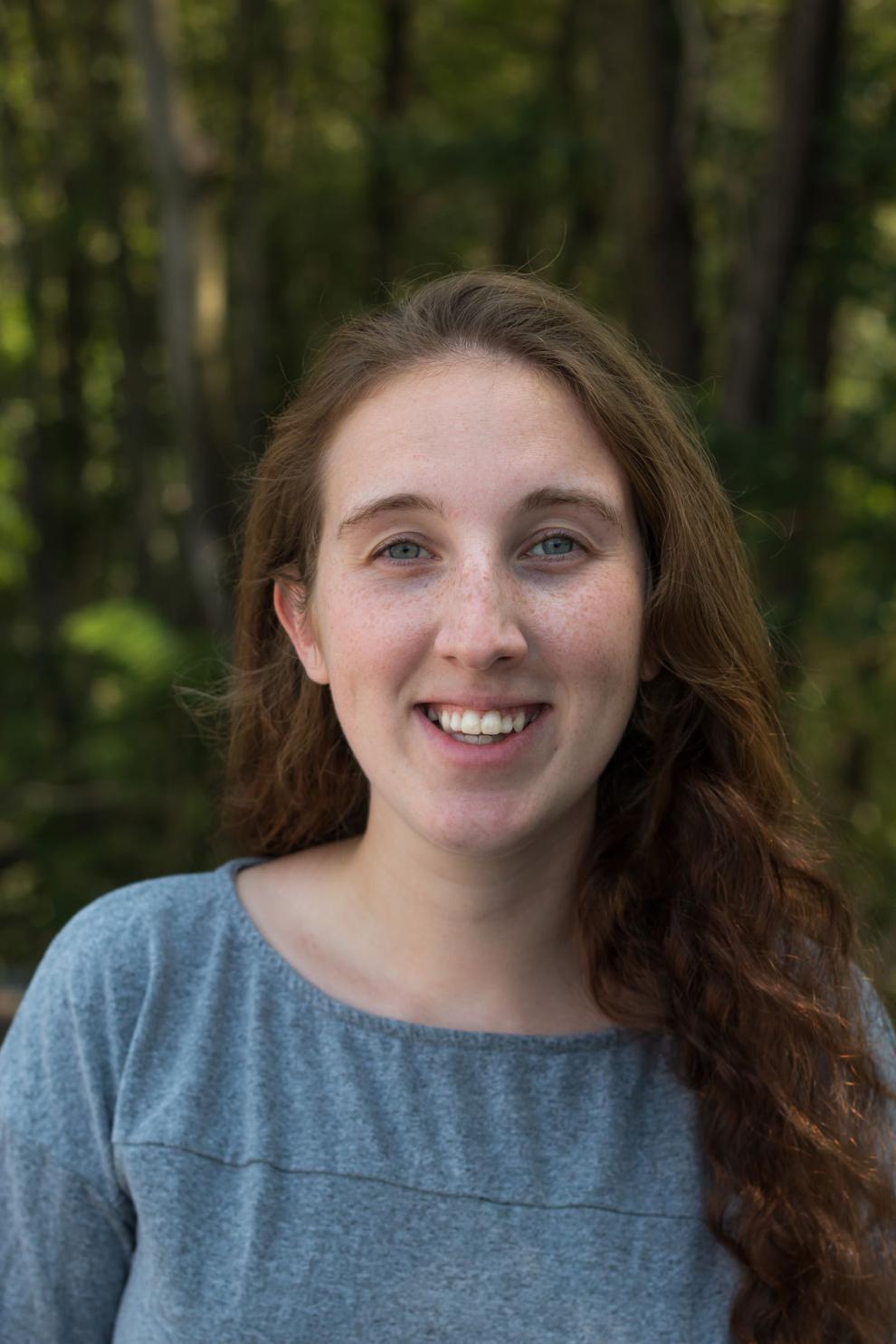 Every math teacher I've ever had has told me, "Journalism is a dying industry, you're setting yourself up for failure."
Let's be honest, I was never good at math, and I was never good at science, but when I came into college, I was petrified of going into a "dead industry." I convinced myself I was going to major in a social science because somehow, I'd become passionate about the things I was never good at and never particularly thrived in. 
During my freshman year in that mandatory SCOM class, I heard a story from a guest speaker about a woman who had been an accountant for 40 years. She was sitting at her desk one day, doing math things, when she suddenly realized she wasn't meant to be at that desk. 
She quit her job that day and wrote a novel. When the speaker met her, she was on her way to a convention to showcase her first one. 
I think we can all see where this is going. 
I heard about The Breeze during Student Org Night and was immediately onboard. I was heading down the long road of becoming the "busy friend," but I was thriving. 
I'm still thriving. I'm in love with everything about this publication and the people in it. I'm going to miss my time at The Breeze more than I'll miss anything else at this university. To me, The Breeze has become my home — literally and figuratively — and I'm not really sure what I'm going to do on Wednesdays now. 
Never in a million years did I expect to become print managing editor, but I can honestly say there isn't a better feeling than picking up a copy of The Breeze on Thursday morning and knowing I had a hand in finalizing every page. 
I never would've become an editor without the mentorship of Mike Dolzer and Matt Weyrich taking a chance on the quiet photo editor who knew nothing about copy flow. Thank you to the greatest adviser, Brad Jenkins. Without your guidance, I would've never been able to help create my favorite project to date: Grit.
The number of times I heard the phrase, "I don't know how you do it all," is about as high as the number of responsibilities on my plate. But the people who know me best know I thrive under pressure because The Breeze has taught me to be passionate about everything I do. 
I never thought I would say I was going to miss staying in The Breeze office past midnight on a Wednesday, but I am. I'm incredibly thankful I got to be "the busy friend" because I've grown to be a better person due to the people and the stories I've encountered while working on this publication. 
I wish next year's lineup all the luck in the world. I'm thankful to be here to contribute from behind the camera for a little bit longer. 
Kevin Haswell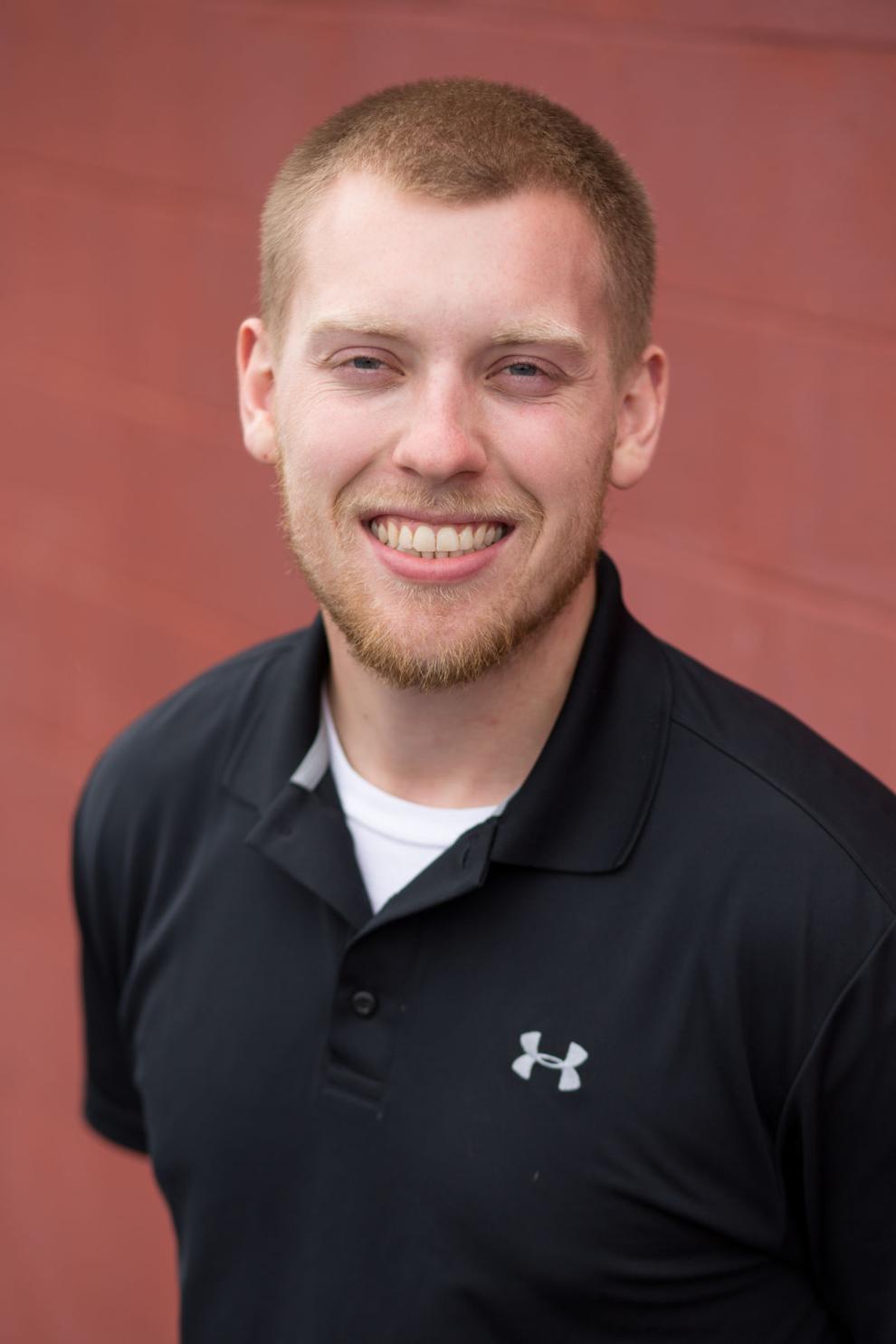 "Don't cry because it's over, smile because it happened." 
Joining The Breeze three years ago was one of the best decisions of my life, and I'm sad that on Monday, it all comes to an end. 
It feels like just yesterday that I was nervously heading to my first JMU football practice to write a preview for the home opener in 2016 against Morehead State. Three years later, I look back at my career at The Breeze and walk away with zero regrets. 
In my time here at The Breeze, I was able to cover an entire season of JMU men's and women's basketball, ESPN's College Gameday, JMU football's run to the 2017 FCS National Championship game and much more. The Breeze gave me so many opportunities to cover sporting events that I would have dreamed about covering and I'll be forever grateful for that. 
While I could write a book on all the people that have helped me in my time at the paper, I'll spare everyone's time. 
To Matt Weyrich, The Breeze's Editor-In-Chief, thank you so much for your guidance over the past three years, you taught me so much about the industry and I wouldn't be in the position I am today without you. I'm extremely excited to see where you end up after you graduate in May. 
To Bennett Conlin, the former Online Managing Editor, thank you so much for all you taught me over the two years I worked under you. You set an exceptional example for everyone, and I'm excited to see where your career takes you. 
To Sammy Criscitello and Catie Harper, my former Co-Sports Editors at The Breeze. You guys were the best two people I could have picked to run a section with. You guys are both going places and I'm excited to see where you end up. 
To Blake Pace and Tom Robertson, two co-workers of mine in the office. You guys made production days something that I looked forward to every week. I'm glad that we were able to become good friends through the paper. 
And last but not least, I would like to thank Brad Jenkins, the General Manager of the paper. Thank you so much for giving us a place where we could not only learn how to run a paper, but a place that we could also grow as professionals. I learned so much from your guidance over the past two years that I will take with me to my next job. 
While my time at The Breeze is over, I'm excited to take the experiences and lessons that I've gathered in my three years into all of my future endeavors. 
Blake Pace | Sports Editor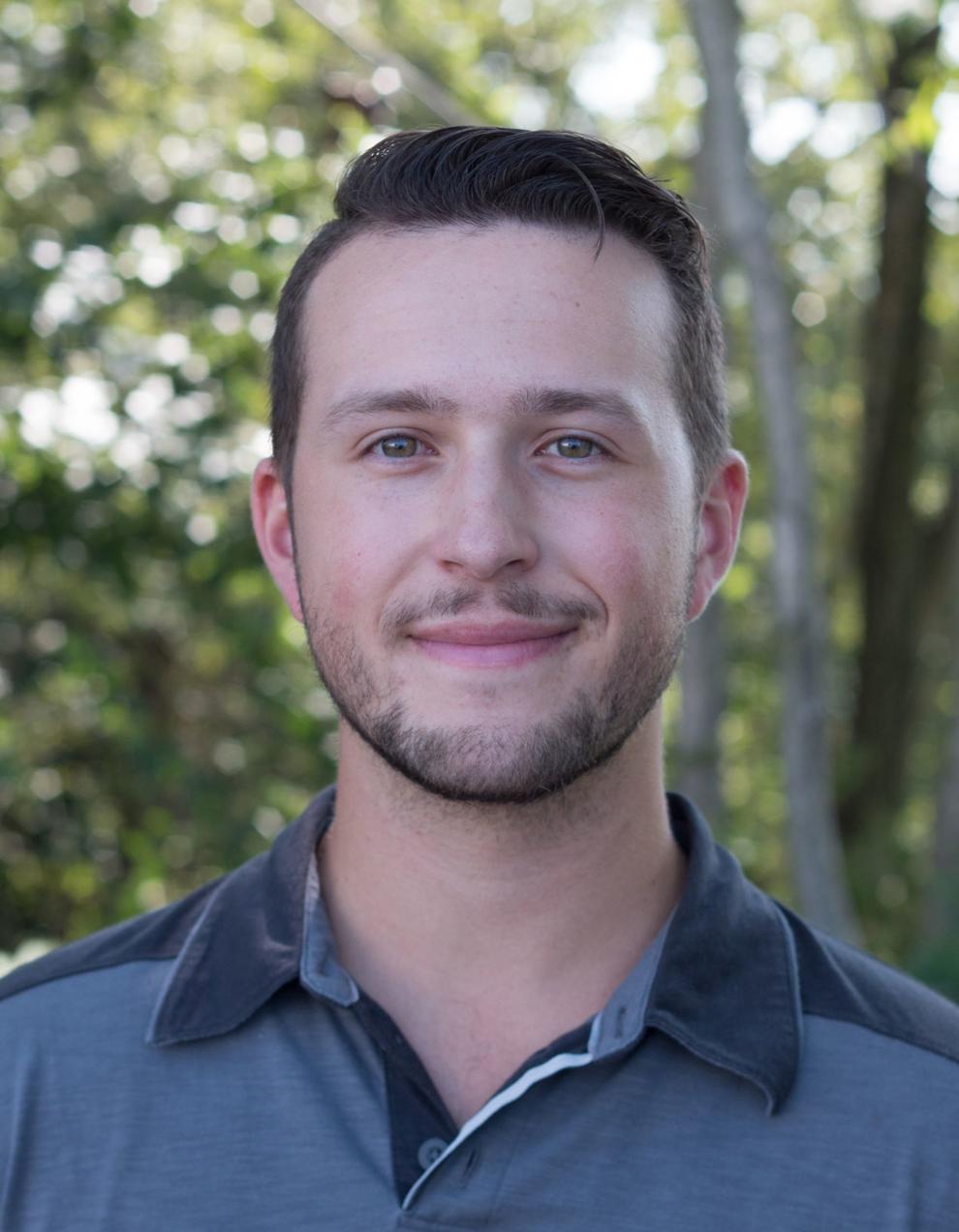 Less than two years ago, I wrote my first article for The Breeze. The piece, talking about  the men's tennis' hot streak in 2017 that was its best start since the 2011-12 season, was poorly written with too many quotes, tons of one-sentence transitions and a missing contact line at the bottom. Hopefully, I've improved since then.
My time with The Breeze has been one of the most memorable experiences in my life. I found a new passion that I hope to turn into a successful career, and I've met so many amazing people along the way. First and foremost, I'd like to thank my co-editor Catie Harper for putting up with me, tolerating my absurd comments and managing the workload that this job brings. I'm excited to see the work you and Noah will do over the next year.
To all the writers in the sports staff, thank you all for the hard work you've put into covering athletics over the last year. I know I can always count on you to blow up my phone with a 100-message debate on GroupMe on any given night. Watching you all improve and grow confident in your work has been a pleasure to see.
I can't forget to thank the boys for being the boys. Tom, Matt and K-Well, I appreciate our routine escapes from the office to Dunkin' and our arguments about sports. No one alienated themselves from the rest of the office quite like us.
For the rest of the editorial staff, I appreciate all the fun we've been able to have in the last year — despite Tom's inadvertently loud voice and Sabrina's singing. From Nicolette entering the office every day without me noticing, to Alexis (basically) being my mom and helping me with everything, to Ivan being so darn good-looking, we've made some great memories in the span of a short year.
Doing this job would've (literally) been impossible if it weren't for JMU Athletics. A big thanks to those in the communications department — especially Jeff Bourne, Kevin Warner and Chris Brooks — for all of your help throughout the year. I also have to thank some of my favorite interviewees from the last year: Ron'Dell Carter, Dimitri Holloway and Jimmy Moreland. Best of luck to you all through next year and beyond, whether it's with the Dukes or an NFL team.
My final and biggest "thank you" goes to my great support system back home. To my parents and siblings, thanks for letting me talk endlessly about sports you don't care about from a school you don't care about without complaining too much. Your endless support of my work has made it easier to do every day, and I'm glad to know I'll have you all beside me wherever I end up.
Peace out!
Sabrina Moreno | Culture Editor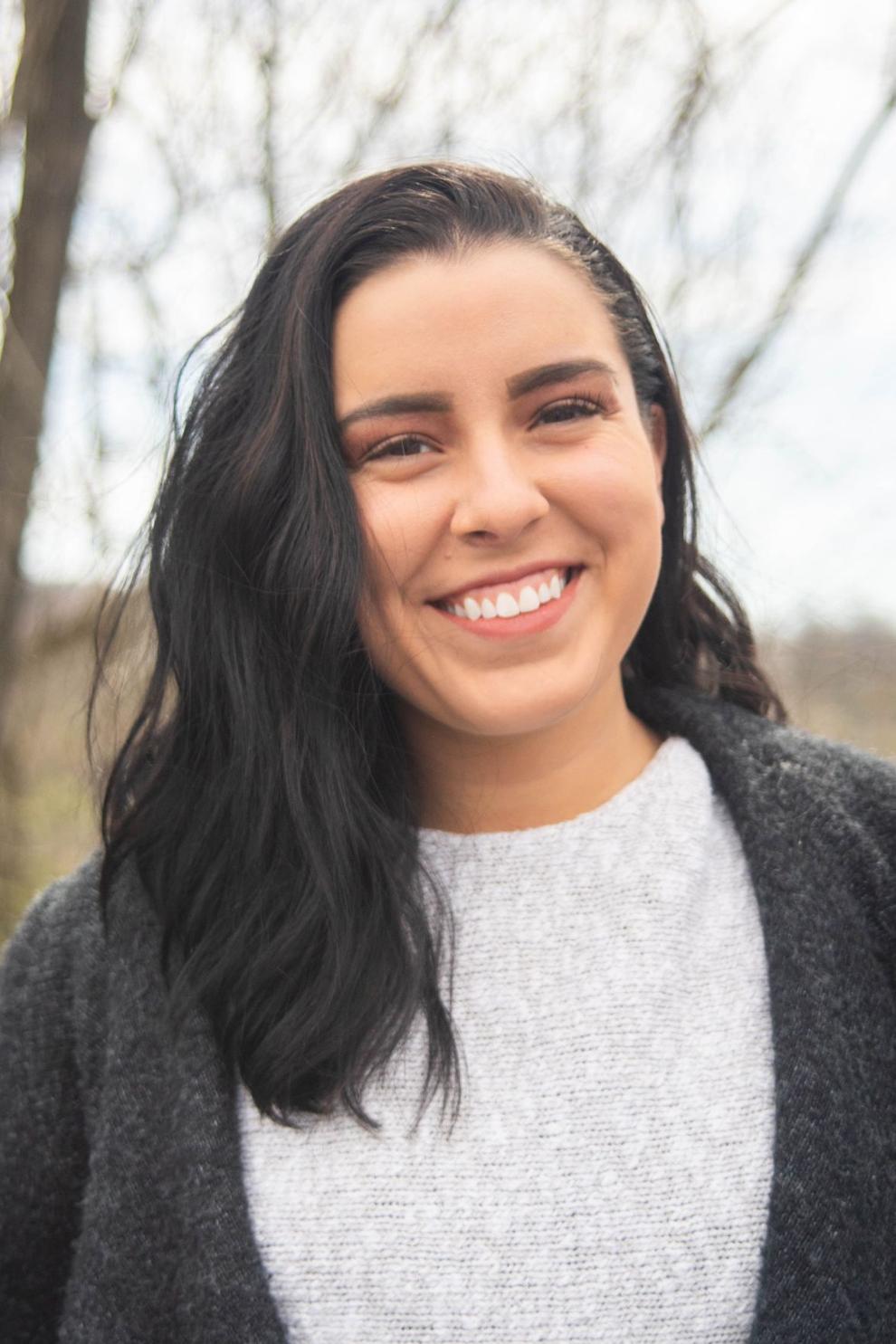 It's crazy to think that a year ago, I hadn't yet written an article for The Breeze. I'd convinced myself I wasn't a writer — I was barely a journalist. I remember coming to Brad Jenkins and Matt Weyrich in feature writing fall semester of junior year one day and telling them how terrified I was to be published. They just smiled and said, "Sabrina, apply to The Breeze." 
It's still one of my favorite moments of my college career.
I applied to be a copy editor and was soon commenting "vague, expand on this more," "restructure, sounds awkward" or "cut" when an Oxford comma wiggled through in articles across all four sections of our newspaper — though my favorite pastime was questioning whether or not a sports term was really a sports term. Shout out to the sports editors for being patient with me on that one. 
To Matt, Kevin and Alexis: I'm grateful that you took a chance on me when others may not have. The value in seeing potential in another human being, pushing me to be better and ultimately, choosing me as culture editor, has been one of the greatest roller coasters I'll ever get on. Because of you, I've learned it's never too late to get your start in journalism and find a passion in something you may not have known was there.
To my darling co-editor, Abby Church: Thank you for changing my life. You've shown me what it means to be a great worker and journalist, but above all, you've let me know what a great, loyal friend looks like. I couldn't have done this past year without you, and I don't know what I did to deserve such a wonderful best friend. I can't wait to work with you again one day as the most powerful duo in the journalism industry. 
The past year and a half has made me realize just how important journalism is. The world needs people like us — people who overthink every adjective, triple-check each interview and get excited when sources drop a quote that you know will be an amazing kicker. 
This newspaper is the reason that I'm graduating feeling like a confident, empowered woman ready to conquer the world one editing comment at a time. I've established my sassiness, had it reeled in, been humbled and been gassed up. I wouldn't change a second. 
I'm honored to have been able to edit such powerful stories from the Culture staff. I owe so much to all of you. Thank you for making me grow as a leader and person this past year.
Traci and Kailey, I can't wait to see where you take this section. I couldn't imagine better people to continue our legacy of J's Bagels runs, extreme spending on food, color coordination of page design and excitement for every hot pitch that comes through on Monday nights. Thank you for being so passionate about this section and life — and of course, doing it for the culture.
Beyond all of this, this newspaper has shown me that it's never too late to meet the most incredible people who make you feel loved, seen and appreciated.
I'll see you all in New York City, boys. You'll all always have a home with me in my li'l shoebox.
Nicolette Chuss | Copy Editor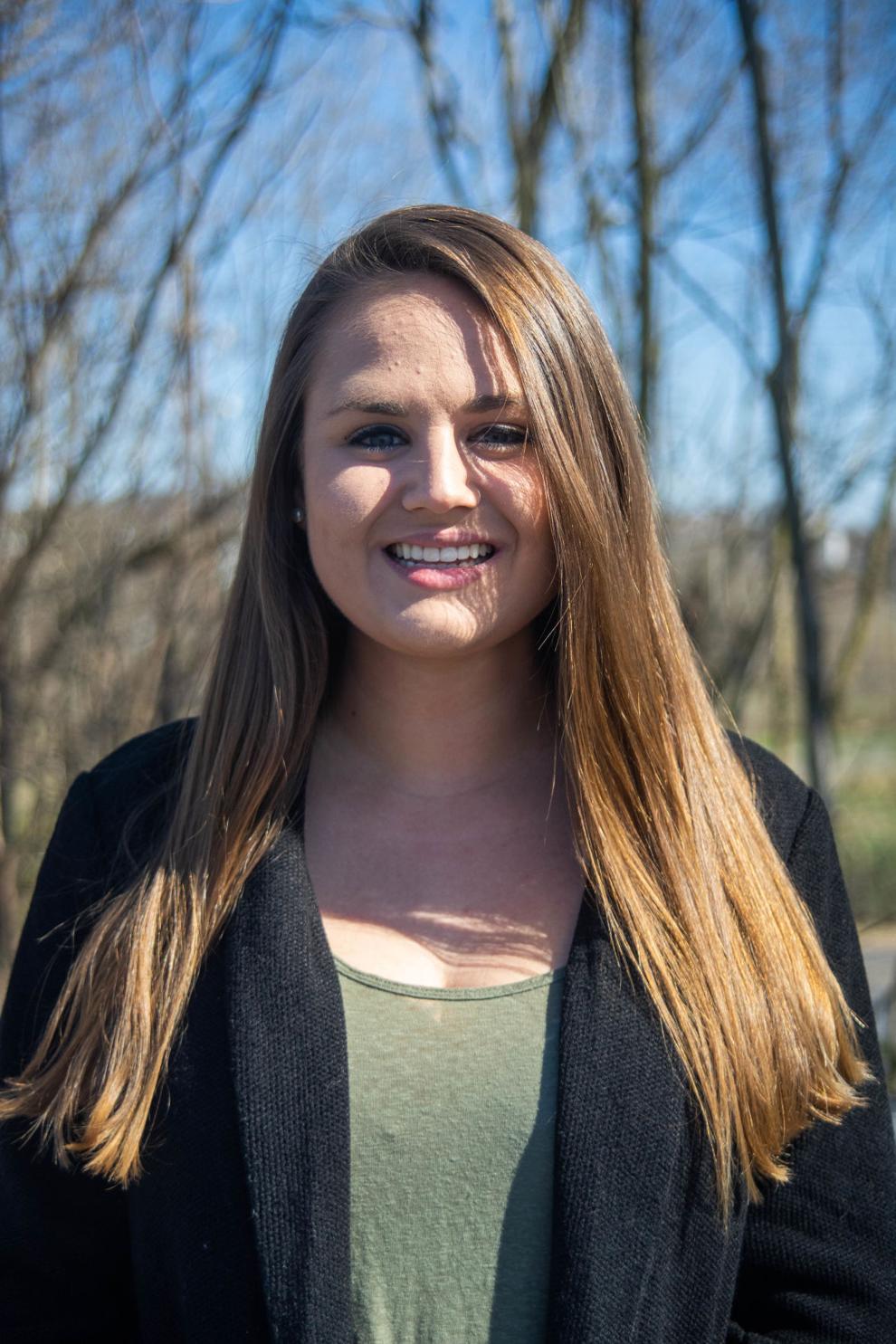 My friends often tell me I'm crazy for working at The Breeze.
Between living at the office until midnight on some production days, taking three hours to transcribe quotes from a single interview or meticulously poring over articles to find the perfect placement for a comma, I'd have to agree with them. Add on the fact that I'm a speech-pathology major with no intent of making my role as copy editor a career, and it sounds increasingly ridiculous.
But what my friends — and countless others — often overlook is precisely why I chose to join this organization and continue with it: passion.
As a timid freshman writer overwhelmed by the grandiosity of a real newspaper, what assured me most was the dedication and excitement within our staff. Mike Dolzer and Robyn Smith — my former co-editors for the Life section — scared me with their wisdom of and commitment to journalism. They embodied this passion perfectly. 
With little knowledge of my capabilities as a writer, they encouraged me to take a feature story on the construction of D-Hub. One of my favorite memories is having that first article published on the front page and the sense of pride I felt in knowing I lived up to their expectations.
It feels odd knowing that moment was already four years ago and that a week from now, my time with The Breeze will be done. No longer will I have 20 tabs on my computer simultaneously open on a Tuesday afternoon to read articles. I won't be referred to under the collective label of "copy," a name I once hated but will strangely miss. I'll still pick up a freshly printed paper from SSC every Thursday morning, but it'll feel a bit more foreign, not knowing what incomparable design Alexa created for the front cover or the unique shapes Blake chose to use for his most recent sports page.
 Sure, there are parts I won't miss, like my exaggerated frustration at unmade edits or somewhat irrational annoyance at being texted to look at articles on a Saturday at 10 p.m. But as much as I complain about it — which my coworkers know all too well — I'll miss the job of copy editing, whether that's obsessing over an ill-placed comma or making borderline harsh comments on writers' word choice.
Perhaps most unexpectedly, I'll miss these people. I've been fortunate to be surrounded by individuals so highly motivated to eliminate the stereotype of the "dying field of journalism" who can also have fun doing so. As much as I groaned about Tom's insanely absurd noises, Sabrina's random singing outbursts or that damn basketball hoop, there's nothing I'll miss more about this job than the life of the office on Wednesdays.
So as our final week together approaches, I'd like to thank each of you for making my time at The Breeze so memorable and for being crazy enough to do this job with me.
Thomas Robertson | News Editor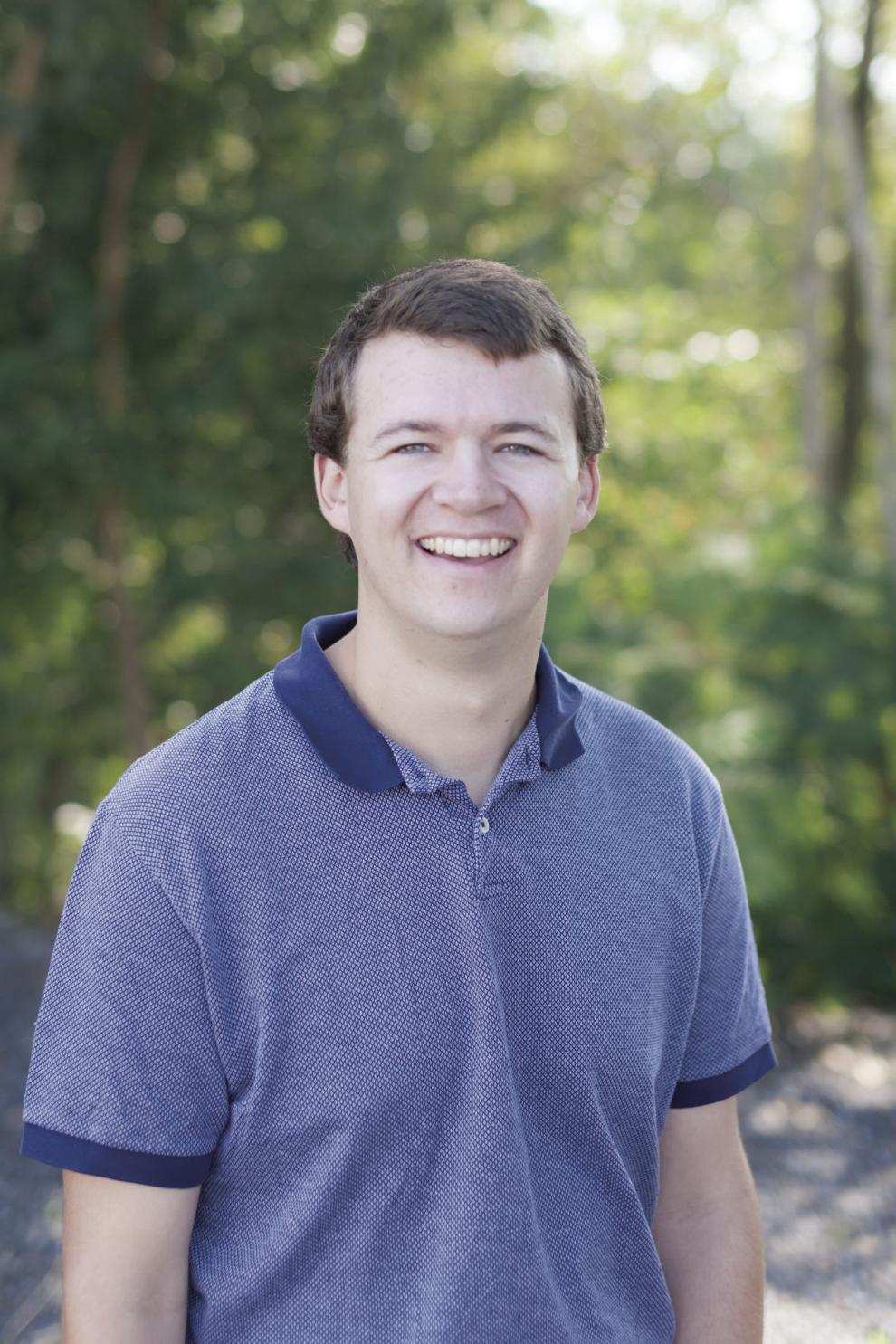 When I first sat down in my living room to write this farewell column, I planned on making it about myself and my experience with The Breeze. I struggled for half an hour to think of which anecdote would best describe what I loved about this newspaper. The only constant in each one was the amazing people I've met along the way. Without each and every one of them, I wouldn't be here. 
I want to thank Madisson Haynes and Emma Korynta. When I walked into my first Breeze meeting, I was more nervous than either of you could imagine, but you two were so encouraging throughout the process. Without your guidance and support, I wouldn't be here. 
I want to thank Matt Weyrich. You taught me so much. Just seeing your passion for this paper pushed me to be better. We all joke about how we shouldn't gas you up too much, but you deserve it. You deserve so much credit for any success that comes my way. Without your mentorship, I wouldn't be here. 
I want to thank Katelyn Waltemyer, the best co-editor I could ask for. On the days I was too busy, too tired or too stupid to remember to do work, you were always there to cover my ass. You did it with a smile on your face and never asked anything in return. Your work ethic is inspiring. Without it, I wouldn't be here. 
I want to thank Blake Pace, formerly Spring Blake. I had no idea how good our friendship would be when I sat next to you in news writing class on the first day. Turns out, we'd go on to sit next to each other in the press box at Norfolk State University and on a cruise ship headed to the Bahamas. I'd also like to thank Kevin Haswell for not ripping my head off when I still hadn't done my Blox assets at 5:45 p.m. every Wednesday, and for passing me the aux cord so I could play some Nipsey Hussle on our Dunkin' runs. Without The Breeze Boys, I wouldn't be here. 
I want to thank my staff. Many of you came in last semester as new writers, but your eagerness to get involved was invigorating. The work you all have produced has blown me away. Without my fellow newsies, I wouldn't be here. 
There are too many people to thank in 500 words, but I'll try. I'd like to thank Brad Jenkins, Blake Shepherd, Charlene Rice, Alexis Miller, Abby Church, Sabrina Moreno, Catie Harper, Ivan Jackson, Tanner Leslie, Chase Downey, Kailey Cheng, Nicolette Chuss, Shanna Kelly, Alexa Thompson, Maya Kahalany, Meghan Ahern, Genevieve Edelson, Sammy Criscitello, Bill Wyatt, Mary-Hope Vass, Nan Zheng and Mike Grundmann. Oh yeah, and I'd like to thank Graham Schiltz. Despite being a Future hater, you're pretty cool. 
Lastly, I'd like to thank my parents, Scott and Carol Dee Robertson. I called you at the end of my sophomore year and told you I wanted to pursue journalism instead of business. I was nervous about it, but you couldn't have been more supportive. I don't feel like I ever deserved the overwhelming amount of love you two gave me, but you gave it to me anyway. Without it, I wouldn't be here. 
Graham Schiltz | Copy Editor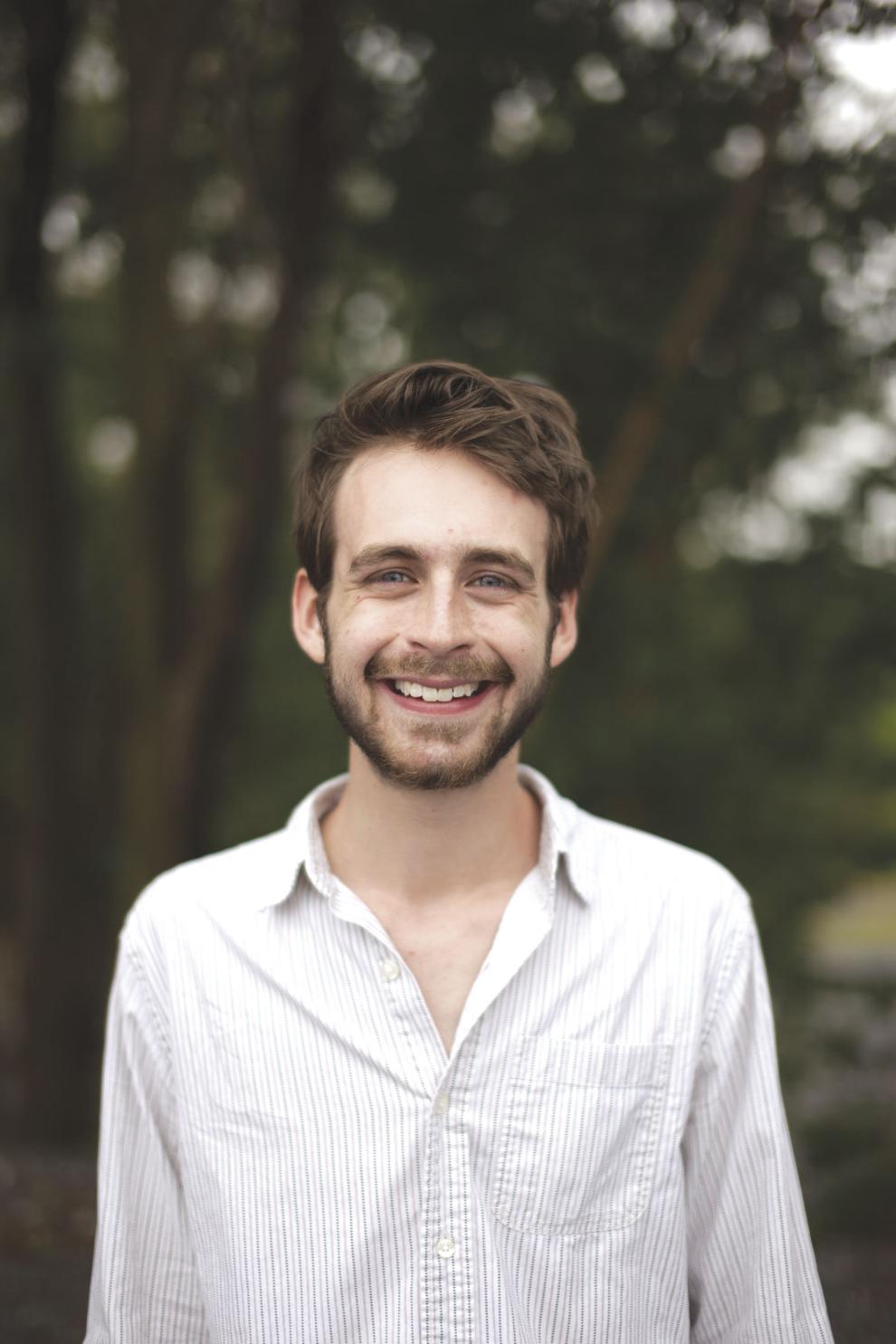 As a copy editor, I love to complain. 
First drafts can be sloppy, grammar can be horrendous and edits can be ignored. Those who work with me know how irrationally angry I get with writers whom I've never even met.
But God, will I miss it. Being a copy editor has been one of the most gratifying experiences of my life. It lets me pedantically trot my knowledge of grammar, an obsession so obscene that I've read — not just referenced — the Chicago Manual of Style. It's improved my writing more than anything else ever has. I obsess over the perfect word and punctuation mark; writing takes me twice as long as it did before I became a copy editor.
I learn just as much from the content of what I read. I've learned about people I never would have known existed, been informed of every breaking news story in Harrisonburg and kept up with every JMU sports team. I've also gained a new appreciation for writing. A year ago, the field of journalism was foreign to me, but writers and editors at The Breeze have shown me what excellence in that field looks like.
But more than copy editing, I'll miss my coworkers. I'll miss Shanna's dedication to The Breeze and Alexa's smiling face every morning as she incessantly plays "The Less I Know The Better." I'll miss Tom's absolutely unreal office antics and Katelyn's promise as a young news journalist. I'll miss Chase's goofy humor and Tanner's always-cool demeanor. I'll miss Catie's passion for sports and Blake's ridiculous metaphors that, admittedly, contribute to his strong voice as a writer. I'll miss Ivan's confident charisma and Genevieve's patience with my attempt at a video tease. I'll miss Abby's contagious energy and Kailey's eagerness to learn. I won't miss Sabrina's singing, but I'll miss the liveliness she brings to the office every Wednesday. I'll miss Kevin's Nerf basketball hooping, Alexis' ability to have a conversation about anything and Matt's leadership as someone whom his employees not only respect, but love. I'll miss sharing frustrations only a copy editor can understand with Nicolette.
Elijah, James and Jake: I'm incredibly jealous that you have this opportunity — but more than that, I'm excited. It's a trip. In a way, you have no control over the paper. You don't have any say on what stories are published, you won't design any pages and luckily, you won't have to worry about Blox assets. But funnily enough, you have true omnipotence. When you see that writers didn't make your edits on Wednesday morning, you'll get the incomparable high of overriding their arrogance on the InDesign page. Also — be friends. No one else in the office will share your frustration over AP style rules and grammar nuances that journalists never follow.
I love to complain, but the reality is that copy editing for The Breeze was the most tempting reason for me to stay at JMU another year. I've found my passion here. Five-hundred words can't encapsulate how much I love my job and my coworkers, but I tried my best.
Alexa Thompson | Art Director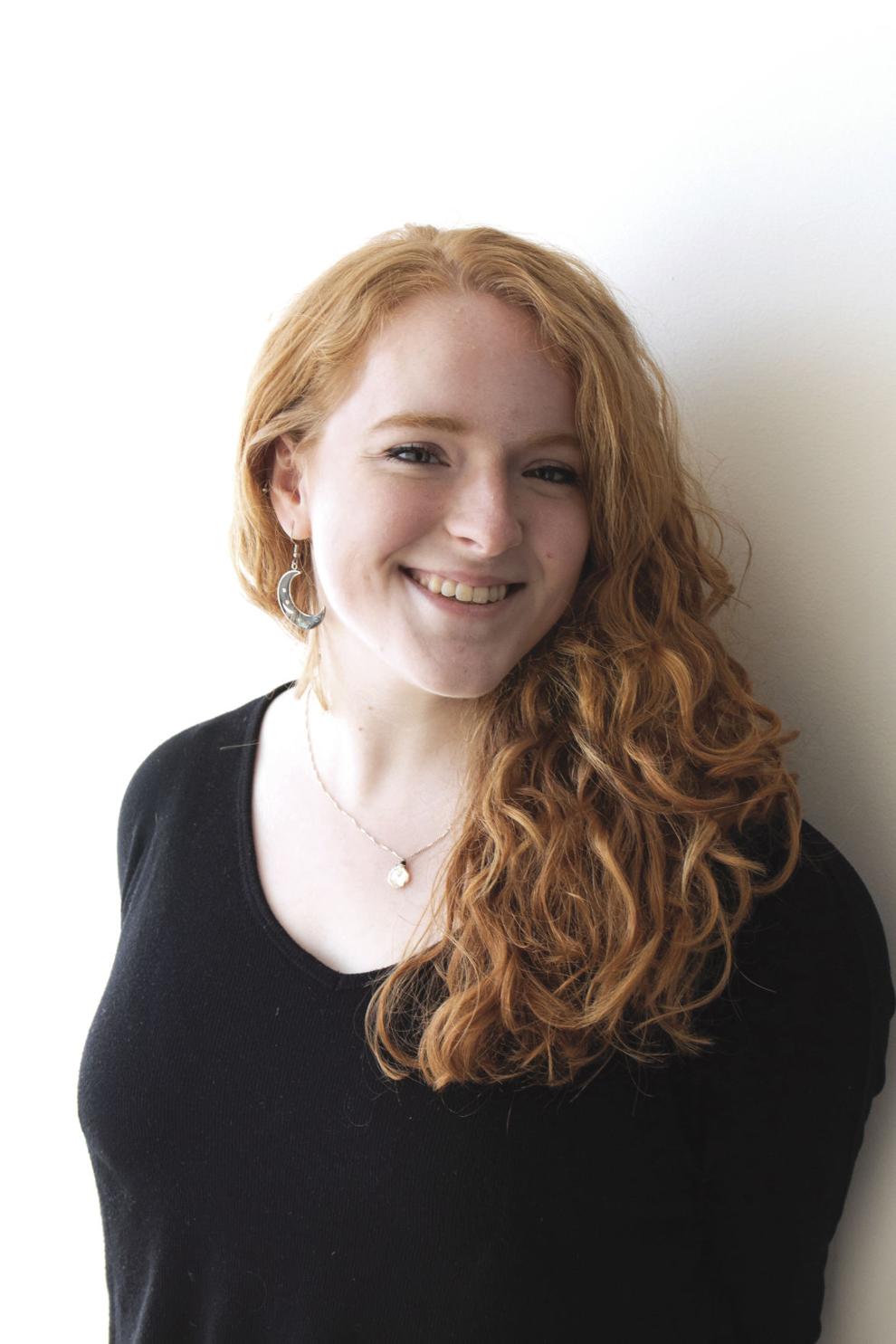 The Breeze has given me so much during my time here: Wonderful friendships, valuable experience, a passion for journalism, countless headaches and many unforgettable work days. 
It's something I wouldn't trade for the world.
It's made me a stronger designer and provided me with a leadership role that most design students could only dream of. As I continue onto bigger and scarier adult things, I'll miss Abby's screaming laugh and Vine references, Tom's ridiculous sounds that both amused and annoyed me on production days, Brad walking up behind me, spooking me and asking what the cover for the week will be and our ad adviser Blake confirming when we have Bo Time for lunch and laughing when we all get childishly excited.
I don't want to get overly sentimental and ramble on about all the things I'll miss because then this whole page would be filled with my column. I'll just end with this – I'm so grateful for The Breeze and all the wonderful people it's allowed me to meet. This experience is unparalleled and helped me realize I want to continue my career in publication design. To The Breeze, thank you. To those who've been hired for the new staff, congratulations. I hope you get as much out of this newspaper as I have. 
Tanner Leslie | Photo Editor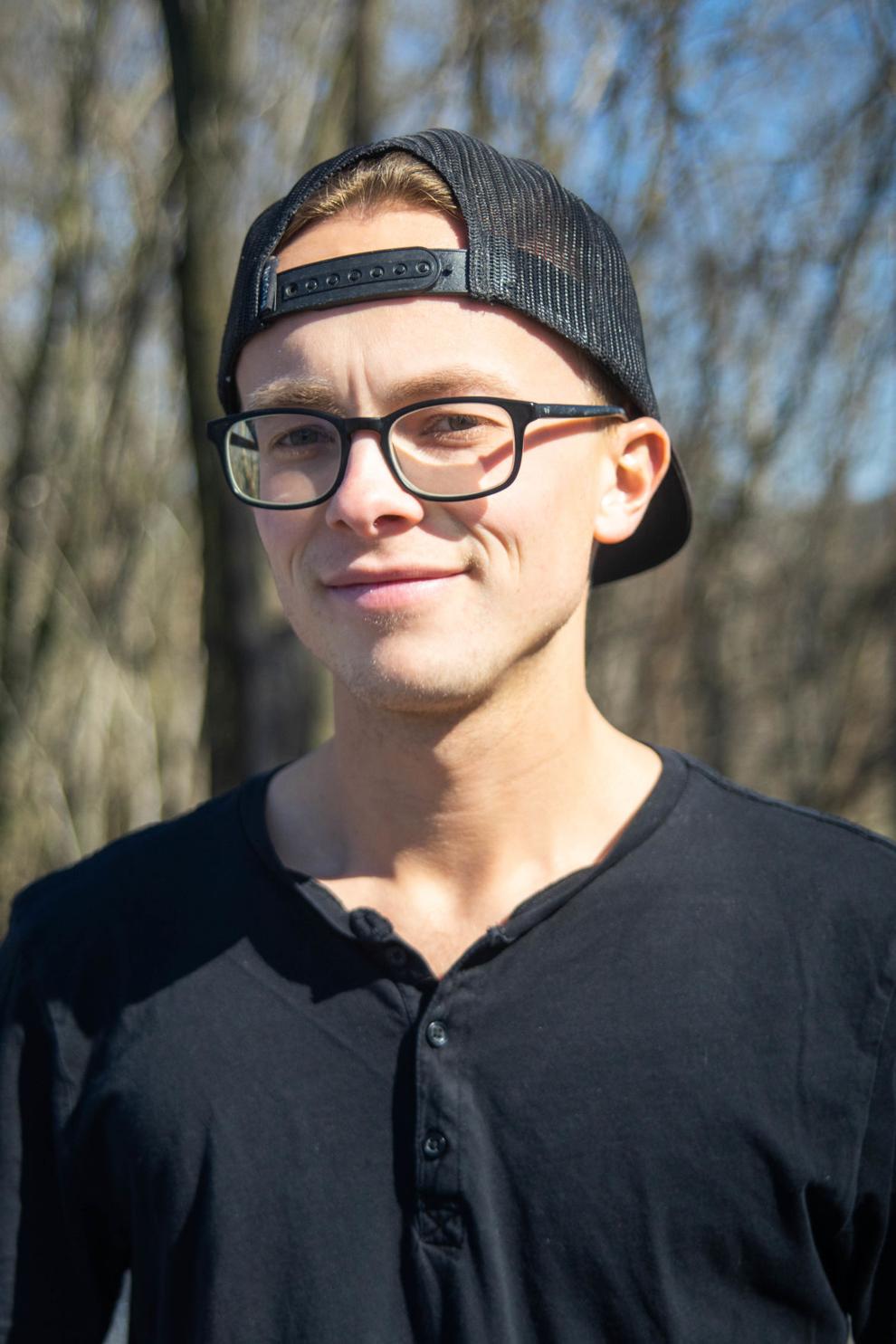 "I make it easier for people to leave by making them hate me a little." — Cecelia Ahern
In all seriousness, make good work, keep laughing, keep challenging yourself and never settle. Thank you for the memories, Breeze. It's my time to clock out for good.
Contact The Breeze editor at breezeeditor@gmail.com.