Junior interdisciplinary studies major Charlie Jackson slammed his hands onto a desk, getting the attention of his classmates in his History 303 class. He began shouting intensely, advocating for the freedom of his character Piety Robinson, an enslaved African-American woman during the American Revolution. Jackson participated in a role-playing curriculum called "Reacting to the Past," which seeks to improve intellectual and academic skills by drawing college students into various points of history.
Over the years, JMU history professor Rebecca Brannon heard about role-play and the effects it had on learning in published articles, and she wanted to include it in her curriculum because of its success. After obtaining funding from JMU's Office of the President, she attended a training conference in January where she spoke to instructors and played one of the games to see it from the student perspective. Brannon began to incorporate the game "Patriots, Loyalists and Revolution in New York City, 1775-1776" into her History 303 classes after spring break.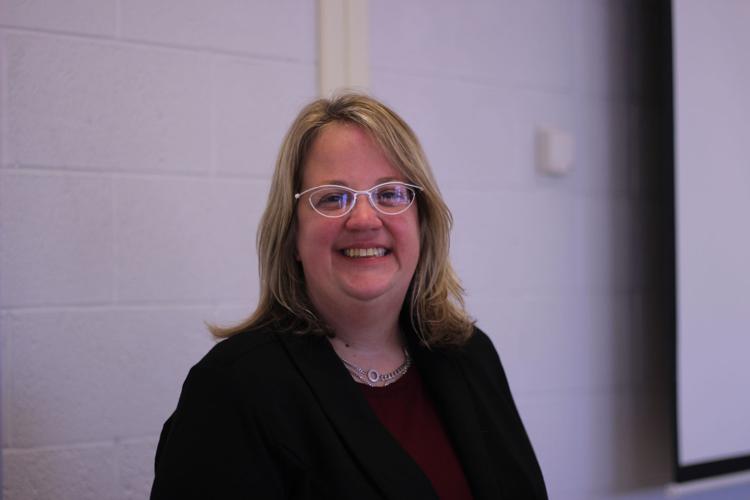 At the beginning of the game, students receive random role sheets that describe who their character is, what faction they're in and what their objective is. Most of the class is assigned the part of the elective legislature and the rest are part of a crowd that represents the various voices of the common people. Over six 75-minute classes, they walk through a span of 18 months in the revolution, and sessions are run entirely by students.
"From my perspective as an instructor, it's been great," Brannon said. "The game teaches things about history that are hard to teach and don't usually show up in textbooks. Students seem excited — they really did run the game by themselves. The classroom was full of energy. Students are in charge of their own learning, and students have fun doing it."
In his pursuit of a teaching career, Jackson enjoyed learning a different style of teaching, and hopes to incorporate role-play into his own curriculum in the future. He was diagnosed with Attention Deficit Disorder as a child and Jackson appreciates the game especially because it keeps him engaged in class.
"One of my biggest philosophies in education is there's always got to be a story," Jackson said. "There's got to be a narrative, and narrative is the perfect means to transform and convey the information that you're trying to get across to your students because everyone is looking for a story. At the end of the day, that is what intrigues people. So the beauty of this game is it not only gives you a story, but it gives you a way that you can be a part of it."
According to the "Reacting to the Past" website, studies show that compared with students in a traditional teaching setting, those who participated in role-play developed more of an appreciation for different points of view on historical topics. Brannon believes that this allows students to better understand what they're learning.
"A lot of students were also at times frustrated because they didn't know what was going on," Brannon said. "Well, people living through a revolution don't know what's going to happen either."
Sophomore history major Dylan Danelson played the role of patriot Henry Wisner, a well-respected member of the elective legislature. Danelson enjoyed being able to see the struggle of creating legislation that could be agreed upon by all parties.
"Overall I think it was awesome," Danelson said. "This allowed you to see that it's so difficult to get two groups of people in such a disagreement to come to a conclusion. The actual debates that went on, all the little factors that you don't read in textbooks, it enables you to see the characters and where those views came from in a way that a textbook couldn't really show you."
Brannon plans on continuing to incorporate the role-play curriculum in her History 303 classes and is looking to introduce it into other courses. And the trend is spreading — Brannon said JMU professor Alison Sandman is planning on incorporating it into some of her courses in the fall.
Contact Kamryn Koch at kochkr@dukes.jmu.edu. For more coverage of JMU and Harrisonburg news, follow the news desk on Twitter @BreezeNewsJMU.