The students in SMAD aspire to be storytellers, and those in the digital video and cinema concentration intend to accomplish that visually. On Dec. 16 from 7-9 p.m. the School of Media Arts and Design held its annual "SMADFest" event. This year it was held online in the form of a YouTube livestream. 
Professor Rustin Greene runs SMADFest every year, and said it's a good opportunity for students to show off their work.
"SMADFest is an opportunity for student producers to present their work to a public audience and to learn how other people experience and respond to their films," Greene said. "SMADFest celebrates short, narrative film and the student filmmakers who conceive, write, and produce them."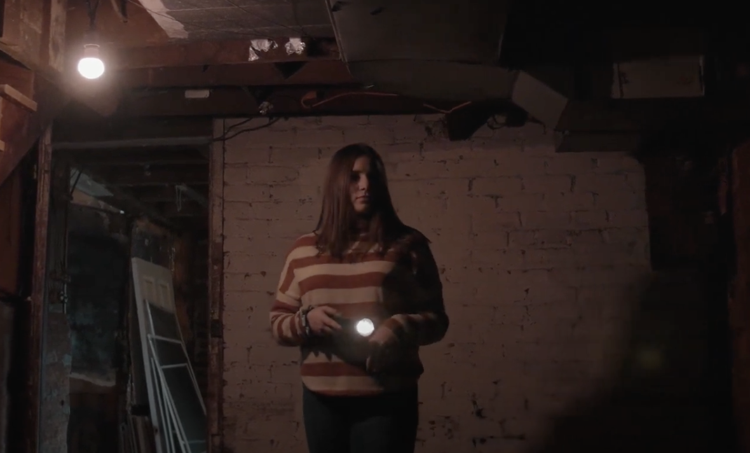 SMADFest typically takes place at the Grafton-Stovall Theatre on campus where students premiere their films on the big screen for all of their classmates and friends to experience it with them. 
"Personally, it is always a joy to share this event with the students and to see their films through the responses of the several hundred people in the audience," Greene said.
However, with COVID-19 restrictions, a live audience wasn't possible this year.
"During the pandemic, SMADFest will be premiered on the SMADFest Youtube Channel," Greene said. "The downside is that the producers can't share the audience's response as they watch the films. The upside is that hundreds more people will be able to watch and enjoy SMADFest. And that's pretty special." 
The event showed each film one after another. The directors, editors and cinematographers for each film had a moment to speak after their film ended. 
There were six short films shown during the event, all directed by senior students in the digital video and cinema concentration within SMAD. The six films included were titled "Living Hell," "Michelle," "The Simulation," "This Shall Pass," "Together in Quarantine" and "Ride of a Lifetime." 
With the restrictions of COVID-19, students had to take many precautions when filming. Director of "Living Hell" senior Hannah Patterson addressed handling the regulations.
 "We incorporated masks into scenes and tried to keep our actors far apart when they weren't," Patterson said. "Everyone on set wore masks, washed and sanitized their hands constantly, and we asked extra set hands to stay home if they felt bad, electing to take on the extra work ourselves rather than risk anyone's health."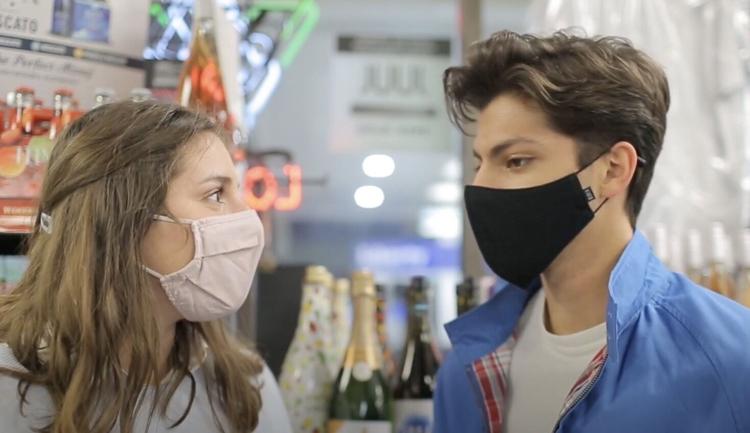 COVID-19 restrictions weren't just an obstacle that groups had to handle, but the class as a whole didn't get much interaction.
 "...We had fairly little interaction with other groups. In a normal, pandemic-less semester, there probably would have been a lot more collaboration and talking between groups, but this semester that just wasn't the reality," Patterson said. 
Not having interaction with the other groups just added to the excitement of the students to see what their classmates had come up with. Director of "This Shall Pass" senior Zachery Fleischer looked forward to seeing everyone's films. 
"I was really excited and proud of everyone's projects, not only was this our first time making short films, but we had to do it with extremely limited resources," said Fleischer. "We couldn't reach out to our friends to help us out like before, so everyone had to improvise and fill in multiple roles. It was a challenge, but an important one." 
All of the students involved had a feeling of anticipation leading up to SMADFest. Not being able to work together as an entire class, caused a mystery as to what everyone had created.
"... I was very excited to get to see the work my classmates were working on when it finally came time for SMADFest," Patterson said. 
Although SMADFest looked a little different this year, the students were still able to show off their work.
"For people like myself who didn't have much experience with filming before joining SMAD, it's a real opportunity to have an audience for your work," Fleischer said. "It's not like in earlier classes where your final project would just be screened to you and your classmates in the classroom, this is a legit premiere." 
Even with the event being virtual, it still attracted over 700 viewers, Greene said. Although it wasn't how the event was originally planned, students were still able to create and exhibit skills through the event this year. 
"It doesn't matter if you made something funny or dramatic or silly or heartfelt, SMADFest gives everyone the same platform," Fleischer said.
Contact Mackenzie Munn at munnmc@dukes.jmu.edu. For more coverage of JMU and Harrisonburg news, follow the news desk on Twitter @BreezeNewsJMU.