After spending about $300 on tickets over the course of five semesters, junior music industry major Nick Altman created a petition with a goal of abolishing student ticket fees for the required events for the course MUS 195: Recital Attendance. As of Wednesday afternoon, the petition has received 777 signatures.
According to the Undergraduate Music Student Handbook, MUS 195, a zero-credit course, is mandatory for students majoring in music, and it must be completed for six semesters with attendance at 10 qualifying events each semester. Student ticket prices for these events range between $5 to $25, and most are $8. Altman approached junior vocal performance major Maggie Hallauer, who's also in her fifth semester of taking the class, before creating the petition, asking if there would be enough support from students.
"I think it's something that a lot of people are passionate about," Hallauer said. "It's just hard. We're all college students; we're all struggling financially. We're paying a lot of money to be here, so paying to go see a concert that I have to see is a little annoying."
Before initiating the petition, Altman exchanged several email conversations with administration throughout September to gather more information about ticket pricing and other details pertaining to the issue. He met with interim director of the School of Music, Eric Ruple.
Ruple said that the revenue generated from student ticketing goes toward the printing of these tickets, paying those who work in the box office, satisfying stage costs and funding guest performers and masterclasses. Ruple said that if ticket prices were lowered or eliminated, the quality of the productions would be significantly diminished, and some performances wouldn't be possible.
"I think it's about perspective," Ruple said. "It would be great if it were just free to go, I don't disagree with that, but there are expenses related to it."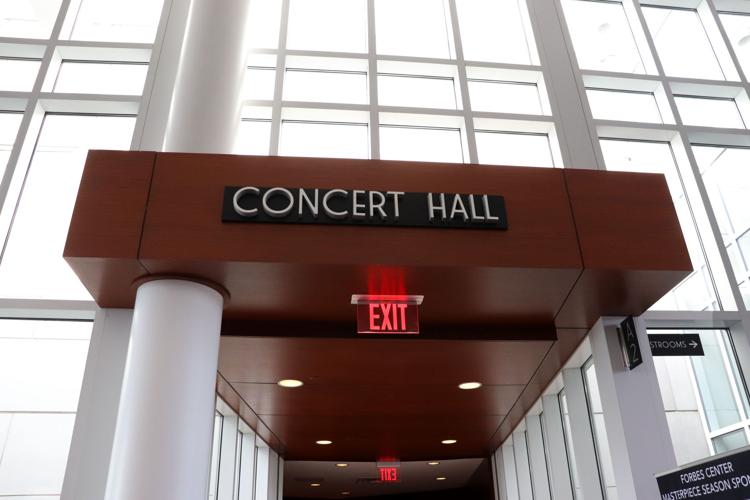 Altman's frustration comes from the overall expense of tickets in addition to the types of events that are deemed eligible by music professors. According to the Undergraduate Music Student Handbook, Undergraduate, Master's and Doctor of Musical Arts recitals aren't accepted, and neither are events produced by the School of Theatre and Dance. Accepted performances typically fall under the classical or jazz category. If a student performs in a production, this also isn't counted as eligible.
Ruple said that the School of Music puts a heavy emphasis on classical and jazz performances for this requirement because they closely follow the music major's curriculum. Ruple said that faculty members expect students to expose themselves to a wide repertoire to help enhance their learning and better "develop taste."
Altman and Hallauer argue that on top of tuition, rent, groceries and other typical student expenses, ticket prices can put an additional financial burden on students. Altman said that the eligible concerts aren't tailored for his educational needs because they fail to acknowledge his career's interest.
"I'm a music industry major," Altman said. "I want to see pop music; I want to see commercial music, things that people are getting jobs in today, not in the 1800s."
Every semester there's a number of free events that are acceptable for the course. Altman said there aren't enough free events created for students, but Ruple said he's addressed this issue in preparation for future semesters. In September, Ruple discussed with faculty and added one more event to the eight already planned free events for the semester. For the future, he's made it a point to have at least 10 free events offered to students fulfilling the requirement. However, students aren't always able to attend every free event, or they may opt to go to different ones that appeal to them more but have a cost.
Ruple encourages students to consider the quality of the performances they're able to experience before asking for reduced ticket prices. Although students in other majors don't have to pay these ticket expenses, Ruple argued that they instead have to pay for textbooks.
The petition has since received signatures from communities outside of the music major, including parents, students with different majors, alumni and students from other universities, like George Mason University. Hallauer said that the day after the petition was published, many students and professors in the music building were already talking about it.
"It was the buzz of the building," Hallauer said. "It makes me think that the Forbes Center might listen a bit more because of the overwhelming amount of student support behind it."
Altman and Hallauer thought of several possible solutions to the problem, like providing a wider range of eligible events or implementing a punch card system that students could pay for individually and receive a punch for each event they go to. 
Although they doubt the Forbes Center will fully eliminate student ticket prices, they hope that their petition will at least start a conversation about alternative ways to allocate its budget to better accommodate student needs.
Contact Kamryn Koch at kochkr@dukes.jmu.edu. For more coverage of JMU and Harrisonburg news, follow the news desk on Twitter @BreezeNewsJMU.