Mike Davis has been named the executive adviser to JMU President Jonathan Alger. Davis started his new position on Aug. 17 after working as a professor in the School of Communication Studies for the past 11 years.
"I'd worked with President Alger on several initiatives … I found that we saw the world a lot of the same ways," Davis said. "We both wanted JMU to really become the national model for the engaged university." 
Davis received his undergraduate and master's degree in communication studies at Syracuse University and his doctorate at the University of Georgia. At JMU, he taught over 24 different classes and was the director of the debate team.  
Now, as part of the Senior Leadership Team, Davis advises Alger on university policy issues, does research and answers questions people have for the president's office.   
"I'm one of those people who likes to know what's going on all over the university, and this is sort of the perfect job for that because my natural curiosity leads me to seek out others who are doing really awesome stuff," Davis said. "Being in the president's office really allows me to trumpet those programs that we should all be really proud of." 
Davis started the job less than a week after he accepted the offer. He describes taking on his new position as "trying to hop on a moving treadmill." However, the fact that he was a JMU professor helps him adjust to his new position.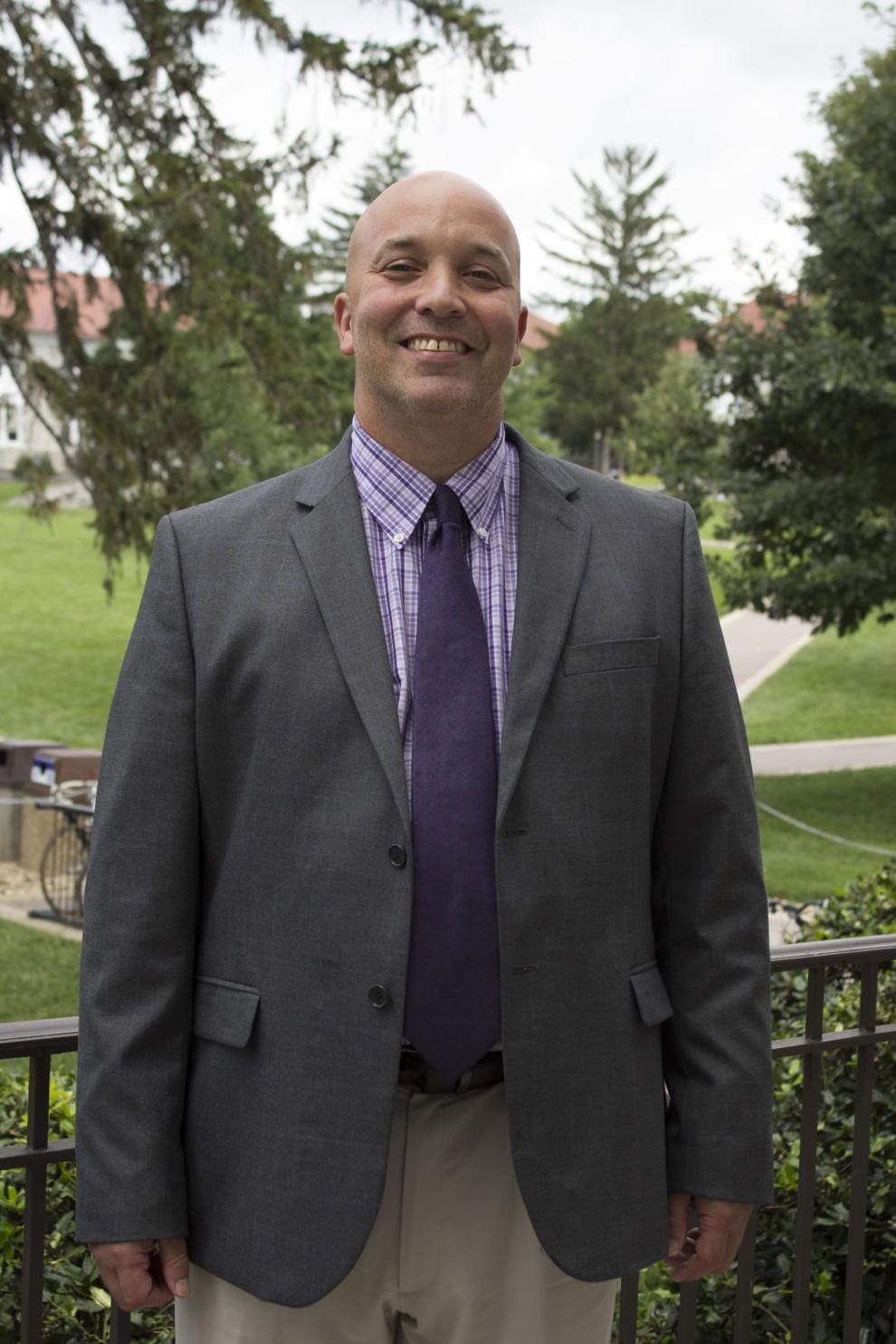 "I want to be the eyes and ears on the ground," Davis said. "I think that the fact that I was a faculty member for 11 years means I know a lot of what's going on on campus and I think the ability to bring those things back to [Alger] is really important." 
In contrast to being a professor, Davis has found each day as executive adviser to the president to be unpredictable. 
"Before, as a faculty member, I sort of knew what my day would look like," Davis said. "Here, I know there's going to be 10 things that come across my desk or come into my email box; that at the beginning of the day, I would have never said 'Oh, that's on my to-do list. That's what was interesting to me. I like the idea of a new challenge everyday."
Although Davis is now able to have an effect on the university as a whole, he says the thing he misses most about being a professor is interacting with students on a daily basis. 
"That was the biggest hesitation for me — leaving behind the students and debaters," Davis said. "But I also knew that I could have a bigger impact in a job like this … for students who I will never see and I can still have an impact on them."
Autumn Cox, a senior communication studies major, has taken three classes with Davis and considers him to be her favorite professor. 
"When I found out he wasn't going to be a professor anymore, I was so bummed but excited for him because he completely deserved it," Cox said. 
However, this semester Cox will be completing an independent study on civic engagement that Davis will oversee. 
"He's just a really down-to-earth professor," Cox said. "He always made classrooms feel like a conversation and less like a lecture, which is really nice … He'll make sure things are moving in the right direction for JMU."
Matt Brigham, a communication studies professor, has worked alongside Davis in SCOM. 
"Though we will miss him, he will no doubt excel in his new role as executive advisor to President Alger," Brigham said in an email. "He loves JMU and our mission of engagement and will translate that energy and passion into impacting the entire university culture, just as he has with SCOM and the debate team."      
With his communication studies and debate background, Davis aims to facilitate meaningful conversations among individuals at JMU.
"I think there are lots of difficult conversations that have to take place on college campuses, and I think we're often not great at that," Davis said. "I would like to find ways that everyone feels they have a place to have that conversation, to say their opinion, speak their mind in ways that are productive. I think we have the potential, with our engagement focus and with the number of people who are already doing great things on campus, to be that model." 
Contact Christina Ziu at ziuct@dukes.jmu.edu. For more coverage of JMU and Harrisonburg news, follow the news desk on Twitter @BreezeNewsJMU.