Jonathan Alger and Carah Whaley were both appointed as members of the Virginia Complete Count Commission to ensure every resident in Harrisonburg is counted in the 2020 census. 
While Andy Perrine, associate vice president for communications and marketing, isn't on the commission, he said his goal for the census is to increase student participation. 
Census data determines federal funding for the next decade. There's $675 billion in federal funding that's allocated toward transportation, employment and jobs, medical assistance and healthcare, housing and education for all 50 states. In the 2000 census, Virginia had a population of 7,078,515. In the 2010 census, it had 8,001,024 — a 13% increase. 
"If your response rate is undercounted, it means you will be less well-represented in the federal government in terms of your congresspeople representing your interests," Perrine said. "For the folks who are concerned about our political environment, it's really a No. 1 priority to answer the census."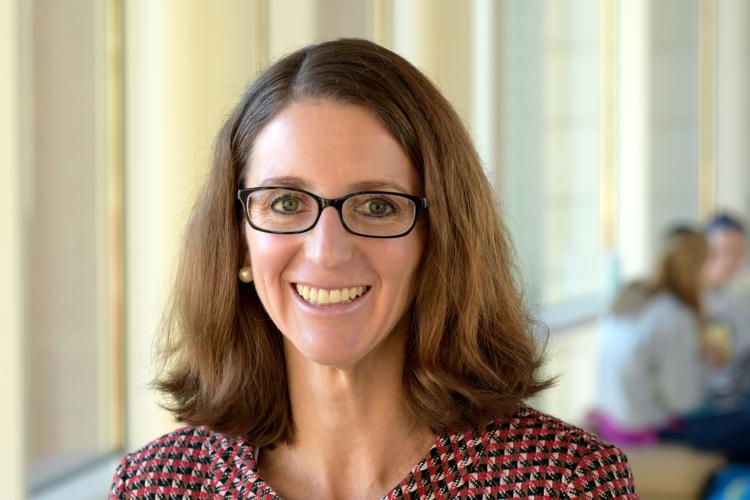 The 24th U.S. Census will open April 1, 2020, with an option to respond via phone, mail or online. This will be the first census where an online form will be available. By switching from paper responses to digital, this saves taxpayer money and modernizes how the government figures out the number of people living in the country. Every home will receive an invitation to respond to the Census.
"My hope is that this will provide an opportunity for all people, but particularly young people and college students, to respond in a way that is convenient for them," JMU President Alger said. "I think it's an important recognition of the ways in which people communicate in the 21st century, so I'm delighted that the federal census has moved in that direction."
Questions on the census include the number of people living in a home and the age, sex and race of those people. Whaley, the associate director of the Center for Civic Engagement, said that people living together need to make sure they're all on a form together.
International students who are studying at JMU need to fill out the Census in order to count for Harrisonburg. Students who are studying abroad don't need to fill out the form, which makes the Virginia Complete Count Commissions job "a lot to keep track of," Whaley said. 
Perrine said the ability to respond electronically to the census will increase the response rate over 2010 by a "great deal." 
Perrine said that one of the ways they reached students in the 2010 census was through stickers on top of pizza boxes and inserts in take-out from restaurants to educate people about the necessity of the Census. He said that "Dukes encouraging fellow Dukes" to participate in the Census is a way to show university pride.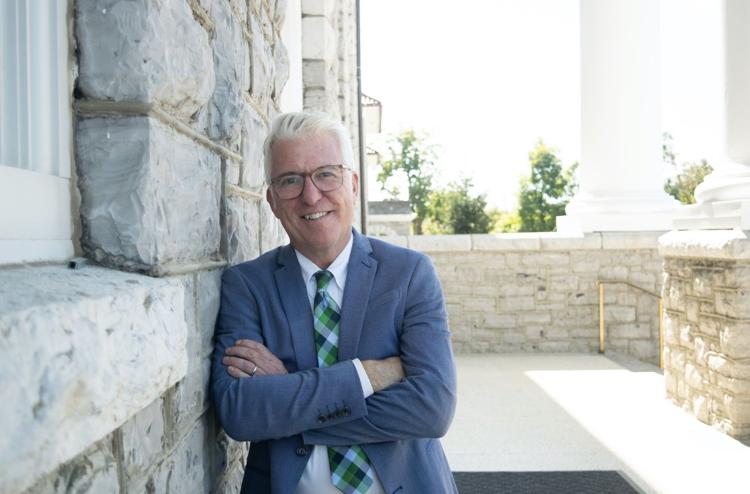 "We created all of these materials so that we were reaching students where they lived and where they ate," Perrine said. "Getting information in front of people in such a way that it conforms to their lifestyle is the secret to successful calls to action."
One of the ways JMU plans to do this is through social media. Including Facebook, Twitter and Instagram, JMU was ranked as the top performing university on social media according to the 2018 Higher Ed Social Media Engagement Report.
Whaley said that the census being available online will be easier for some people, but harder for those who don't have broadband access. The count commision is partnering with local libraries and healthcare providers like the Virginia Rural Health Association. 
"The strategy is to find trusted voices in those communities that can help educate about going online," Whaley said. 
Some of the hardest to count populations include young people, non-English speaking individuals, undocumented immigrants and highly mobile persons, according to the U.S. Census Bureau.  
"There's also a lot of fear about what might be done with information that is given by a lot of the populations that are already most likely to be under-counted and also have the most to lose for not being counted because it means less political representation," Whaley, the associate director of the Center for Civic Engagement, said. "It also means the potential for less funding for services."
The U.S Census Bureau determines population shifts provided by information from the Census. State legislatures then handle the process of redrawing district lines.
Census results also determine the number of seats for each state in the House of Representatives. Virginia isn't likely to lose a seat unless there's a severe undercount, Whaley said. 
"One of the things that we have going for us here at JMU is that James Madison was one of the biggest advocates for the Census," Whaley said. "One of the things that he said was that if you want to make good laws, you should know who your constituents are."
Contact Mitchell Sasser at sassermp@dukes.jmu.edu. For more coverage of JMU and Harrisonburg news, follow the news desk on Twitter @BreezeNewsJMU.