The First Month
The week of March 24, Marissa Ritter was planning on attending her sorority formal that Friday. By Thursday, everything she had planned to wear was gone. 
On March 28, tragedy struck the JMU community as a fire severely damaged building 1083 at Southview apartments. In the days, weeks and months following the incident, several students were forced to rebuild their lives. With the help of the community around them, these Dukes have been doing one thing — trying to find a way back to normal. 
Ritter started this process with her formal.
"Literally, the day after it happened, I had my sorority formal, and I didn't own anything at that point," Ritter, a junior interdisciplinary learning studies major, said. "So, I had sisters do my makeup, someone gave me a dress, someone gave me shoes. It was so sweet."
Copelyn Kelly's return to normal started with a visit to the 865 East apartments. She said that the people distributing donations instantly made her needs their priority, offering to do whatever they could to help — something she said she didn't expect to happen.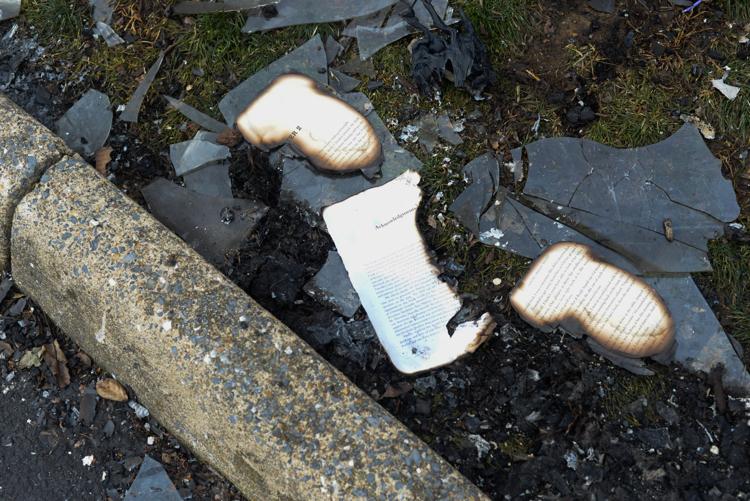 "Everyone there just came over and, like, gave us a hug," Kelly, a junior communication sciences and disorders major, said. "They were putting together boxes of donations for us, asking, like, what specific, like, shampoo we would like — like, things you wouldn't even consider."
At the same time the students who'd lived in building 1083 were visiting donation centers, they said they had to take counts of what items survived the fire, if any. For many of those affected, they said it wasn't items like electronics or clothes that were the most impactful — it was the little things.
When firefighters approached Andrea Azabache to give her what they recovered from her apartment, it wasn't the clothing or the kitchenware that impacted her the most, she said. Instead, it was something small and simple — a picture.
"My parents are divorced, and I had a picture from back when I was first born of us still a family, so that brought me to tears," Azabache, a junior communication studies major, said. "That was one thing that really hit me."
For Kelly, moving on meant doing her best to finish out the semester. Even with the events surrounding the fire, end-of-semester exams were still approaching, including her anatomy final. On the day of the fire, she said she realized she'd left all her notes in her apartment.
"The edges were burnt a little bit, but I was still able to salvage some of it, and I got them back just in time for finals," Kelly said.
Moving forward
Following the end of the semester, the question became one of the next steps on the road to normalcy.
Alumnus Patrick Vigna ('19) used the fire as an opportunity. Graduation meant transitioning into the workforce, and with that came an entirely new wardrobe. By losing everything right before beginning a new phase in his life — a process he described as "starting over" — he was presented with the unique opportunity to start completely from scratch as he moved forward from losing his entire closet.
"When I would go shopping for clothes, I wasn't looking for things to go to classes, I was looking to go to work," Vigna said. "I was able to use that time — use what happened to me — as a transitional period to go from college to post-college."
For other Dukes, summer didn't mean starting a new phase. Instead, it meant preparations for another year at JMU. From decisions on where to live during the next academic year to extensive lists of things to replace, Azabache said that, to this day, she still catches things she needs to buy — things that others may not even think about six months later.
"It was kind of weird because I'd go shopping with my family, and I'd be like, 'I have to get this,'" Azabache said. "And they'd be like, 'Don't you already have that?' And I'll just look at them, and they're like, 'Oh.' And that still happens."
Ritter also said she feels the long-term effects the fire has had on her life. Besides the physical and emotional process of rebuilding — what she refers to as "reinventing herself" — she said she's still finding ways the fire has impacted her mentally, whether it be through tics like unplugging everything before leaving the house or a fear of leaving open flames unattended. 
"One day, I had a candle burning in my room, and my mom was like, 'Marissa, come upstairs. I need you to run an errand for me,'" Ritter said. "And we were in the car, and I was driving, and I literally stopped in the middle of the road, and I was like, 'You need to call my brother, you need to call Matt. You need to have him blow out the candle.'"
As she said, "Anytime I see anything with fire, I think about the fire."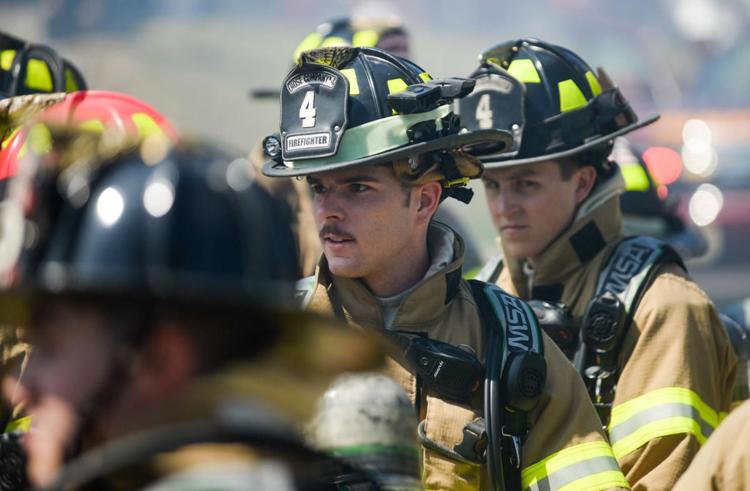 Through it all, these students expressed one thing uniformly — gratitude to the JMU community for its efforts to care for its fellow Dukes. From the donation piles at the 865 East apartments to simple acts of kindness like cooking meals for others, Vigna, Ritter, Azabache and Kelly were all quick to talk about the thanks they give to the community that surrounded and uplifted them — something they said they never expected.
"Everybody wanted to help, and it was amazing," Vigna said. "This terrible tragedy happened, and the whole community just stepped up completely. There wasn't any hesitation; there wasn't anything about it."
Six months later, these Dukes affected by the fire are back to school or starting their time in the workforce. Fall semester has brought classes, extracurriculars, jobs and friendships. But among all of that, these Dukes have one common thread running through them. In Ritter's words, they're still "trying to move forward."
"There's so much stuff you see on the news," Vigna said, "Or you see happening to somebody else, and it was me. It was me and my roommates."
Contact Jake Conley at breezecopy@gmail.com. For more coverage of JMU and Harrisonburg news, follow the news desk on Twitter @BreezeNewsJMU.