Three years ago, Steven Faught learned that his close friend, Kara Hulver, the mother of three children under 10, had been diagnosed with breast cancer. 
"When I was first diagnosed, he said, 'I just feel helpless,'" Hulver said. "'I want to do something. I want to help people. I want to benefit someone, but I don't know what to do.' Through his auto shop, he was able to provide a service that can sometimes go unnoticed."
Faught's garage, Shenandoah Automotive, offered 24 breast cancer survivors and fighters free oil changes earlier this month and has engaged in various fundraising activities in honor of Breast Cancer Awareness Month. This is the third year Faught has offered this service, helping over 50 women throughout the years.
Hulver said she felt "honored" Faught cared so deeply for her journey that he was moved to take action.
"It means the world to some people," Faught, the owner of Shenandoah Automotive, said. "A $30 to $40 oil change is something that most people don't really think about, but when you're doing chemo treatments two to three times a week, it just doesn't get done. It's something we can take off their plate."
Local parts distributors donated oil, filters, wiper blades and air filters this year so the auto shop could provide greater relief for the women.
"There's a lot of travel involved in cancer treatment," Hulver said. "It's hard when you're going through it to remember the little things … Something that he probably sees as so small can be very big for patients who are still undergoing treatment."
The shop's charity for Breast Cancer Awareness Month doesn't stop at oil changes. It's also selling raffle tickets for community donated items like restaurant gift cards and toys. Additionally, it's auctioning off a black and white painting of a woman's silhouette that hangs in the lobby, presented by an artist who paints a canvas each year to raise money. The auto shop has raised $3,000 so far this year, which is its largest annual sum since the event's creation. Shenandoah Automotive also sponsored Saturday's Annual 5K Race to Beat Breast Cancer.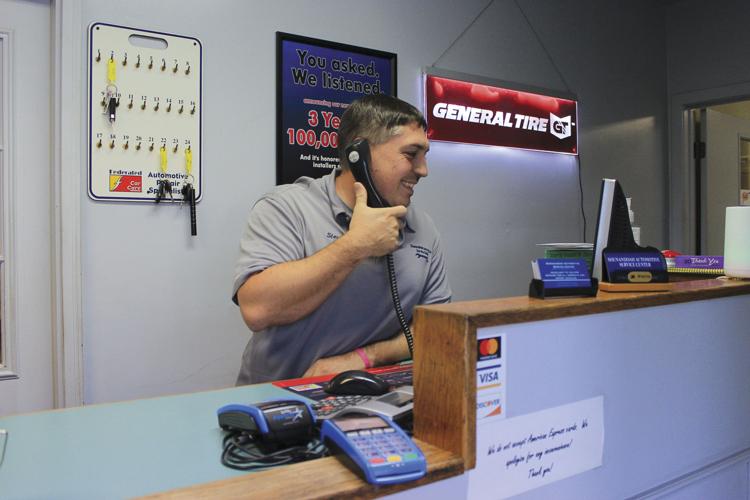 Faught supplied breakfast and lunch for the women while they waited in the reception area during their oil change. He said he's made lifelong friends through the discussions he's had with women he's met through the event.
Lisa Cupp has been cancer-free since June 2015. She's a single mother of two and hasn't been able to work for the past month due to the recovery process resulting from her sixth surgery. Cupp said Shenandoah Automotive providing her with a free oil change "put more money back in [her] pocket" and allowed her the opportunity for fellowship with people who've walked a similar journey. She said there's no outlet in Harrisonburg for women with breast cancer to meet, which was a struggle for her throughout her fight.
"You don't always feel whole after you've had cancer," Cupp said. "You don't always feel your complete self. It's nice to be able to talk to someone else that's going through it or has gone through it."
Last year, one of the fundraiser's regular customers died a week before the event. She was the mother of a seven-year-old boy. Faught said she donated giveaway items to be auctioned before she died of breast cancer.
"Listening to her talk about the doctors telling her that she's going to have one more birthday with her son, and she's going to have one more Christmas with her son — that was tough stuff to listen to," Faught said.
Sharon Grandle has taken her car to be repaired at Faught's garage for 10 years. She was diagnosed in May 2016 with an invasive form of breast cancer that "spreads like wildfire." She performed a self-examination five months before her mammogram was due and discovered a small tumor. Grandle is now three years cancer-free and said she feels "very blessed" to be alive.
"I can't get the message out quick enough for people to do the self-examinations because it saved my life," Grandle said. "Had I waited for the mammogram when it was due, it would have already gone into the bone."
Faught discovered Grandle had cancer when she began to lose her hair and wore a "chemo cap" into the shop. He invited her to get her oil changed for free at the event. Grandle said the free oil change "gave [her] such a lift" and will make the community stronger.
"Spreading goodwill and kindness is needed in this world today," Grandle said. "We need more people like Steven Faught."
Faught said he noticed that younger women attend the event than he expected. He said he hopes the shop's fundraising increases awareness about the disease so that more people perform potentially life-saving self-examinations.
Hulver and Cupp said they hope other businesses in the community to find a cause "near to their heart" that they can help through their service as Faught and Shenandoah Automotive was able to do.
"This takes one of those regular life things you have forgotten about or may not have the money to do, and he takes care of it," Hulver said. "Something that he probably sees as so small can be very big for patients who are still undergoing treatment."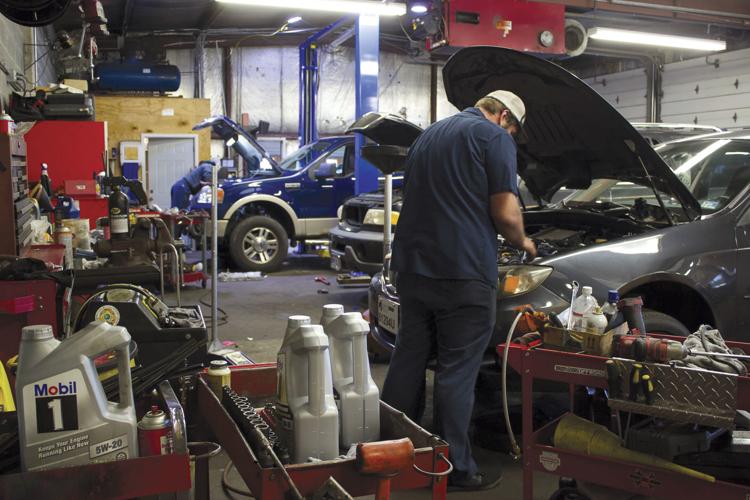 Contact Brice Estes at estes2ba@dukes.jmu.edu. For more coverage of JMU and Harrisonburg news, follow the news desk on Twitter @BreezeNewsJMU.