On Monday evening, a traveling town hall took place at JMU, moving from Grace Street Apartments to Wayland Hall and made its way to Shenandoah Hall. Democratic candidate Brent Finnegan and Republican opponent Tony Wilt, both eyeing Virginia's 26th House of Delegates district, took part in the town hall, answering questions related to their campaigns and Virginia's political climate. Below are four of the most significant answers to the questions that were asked by students.
"Can you touch on Virginia's Right to Work laws?"
Tony Wilt: "I support Virginia's Right to Work laws. Very simply put, the Right to Work law says that you get your degree, you go over to a business and say, 'Man, I'd really like to work there.' So, you go over there, and they say, 'The only way you can work here is if you join a union.' I'm fundamentally against that — that's wrong. We talk about rights to do everything else. For a private entity that's going to take money away from you to join a union as a condition to work, there is fundamentally wrong."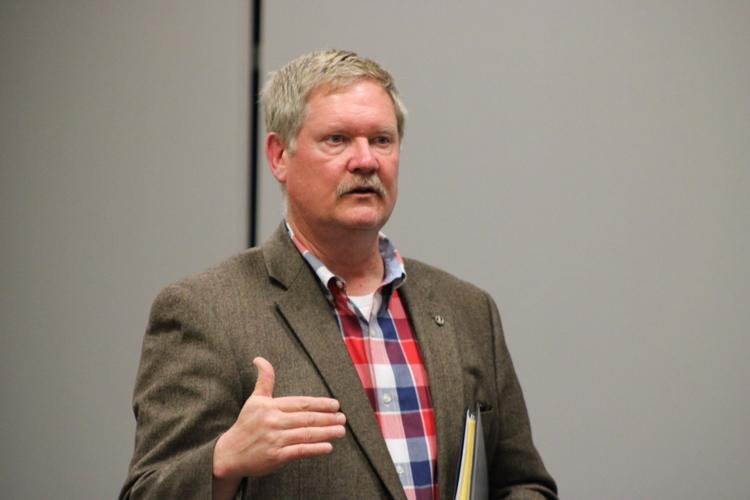 "Tony Wilt spoke a lot about how there can be an unintended consequence of hurting small businesses by penalizing big business. Do you have a response to that?"
Brent Finnegan: "I think that might have been a response to something I said about raising the minimum wage a couple months ago. We do this with healthcare; if you have fewer than 50 employees, you don't have to provide certain information and you can raise the minimum wage on businesses that are a certain size. That's one way to do it  — there are multiple ways — Arkansas … just raised the minimum wage to $11 an hour. Arkansas did that because people there are suffering. We don't have a way to get people housing, wages have stagnated and housing costs keep going up. We need to address housing at the same time we address wages, and I don't think you can do just one way or another  — it will take a full-on approach. Remember, there are 49 other states, so when someone tells you it can't be done, look around at the other states for examples."
"A big portion of your pitch today was about climate change. What would you propose at the state level to gain more funding for climate change that won't increase tax rates on the middle and lower class?"
Brent Finnegan: "When it comes to the tax rates, two-thirds of corporations in Virginia didn't pay any tax. We need to make sure we are addressing the underlying problem of the tax code. If you make $17,000 a year, you pay the same income tax rate as someone who makes one million dollars a year. So that, to me, is not feasible. When it comes to the actual policies, we need to make sure we're doing that in an accurate way that is not leaving communities like in South West Virginia behind. Also making sure we're creating new jobs with that, the Solar Freedom Bill is one bill that will do that. That is one of the bills that I would support. We also need to get into RGGI  — Regional Greenhouse Gas Initiative — and make sure that we're reducing our carbon emissions, focusing on giving local governments the power and authority to do that, to be able to come up with their own solutions and not having to ask the state for permission."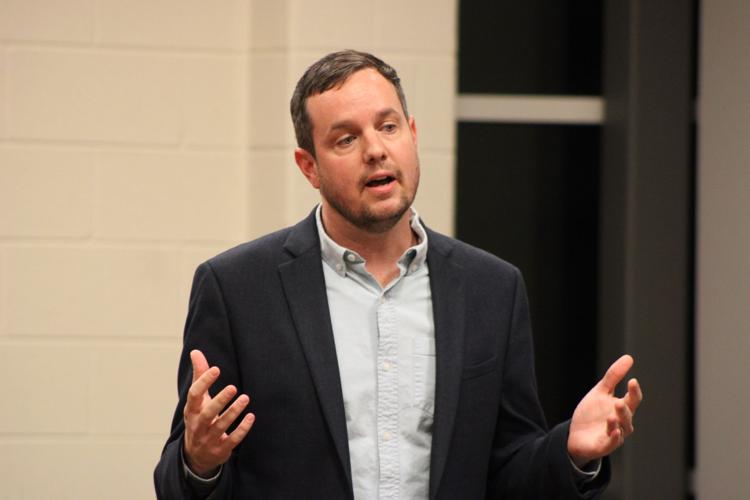 "Why do you want to be a delegate for another two years, and what do you hope to accomplish if you win?"
Tony Wilt: "One thing that's true for Virginia's General Assembly is that I've got into a position where I am known across the aisle as a reasonable legislator, and I've proved that. I talk to people about party persuasion. They say, 'We really appreciate you looking at this thing in a bi-partisan manner,' and you hear that all the time. In the General Assembly, there's a lot of things; look at the bills, ladies and gentlemen. There is a huge majority of bills that show bi-partisan support from both parties, working together on issues. As far as me, I've been there a number of years, gotten myself established  — you heard my intro. I'm proud of the work that I've been doing, I think it's been beneficial, the things I've supported and things I've helped foster. I've seen things, legislation come through from both sides, some good some bad. So, working together, coming together, I've got that repetition."
The candidate's answers have been condensed for clarity and brevity. 
Contact Christian Lovallo at lovallca@dukes.jmu.edu. For more coverage of JMU and Harrisonburg news, follow the news desk on Twitter @BreezeNewsJMU.