Shortly after Bill Bolling, a senior fellow in residence for public service, began his new role at JMU, he and the university received criticism from Virginia Republican Sen. Mark Obenshain in regard to a potential conflict of interest with Bolling's hire. 
Obenshain took issue with Bolling's hiring because he believed it proposed an ethical dilemma: Bolling worked closely with JMU President Jonathan Alger on the Board of Visitors. According to Obenshain, discussions of employment took place while Bolling was still on the BoV, but Bolling and Bill Wyatt, director of communications and university spokesman, assert this is untrue. In response, Obenshain introduced a bill Dec. 12 on the hiring of former BoV members, which is also sponsored by Amanda Chase (R) and Steven Landes (R).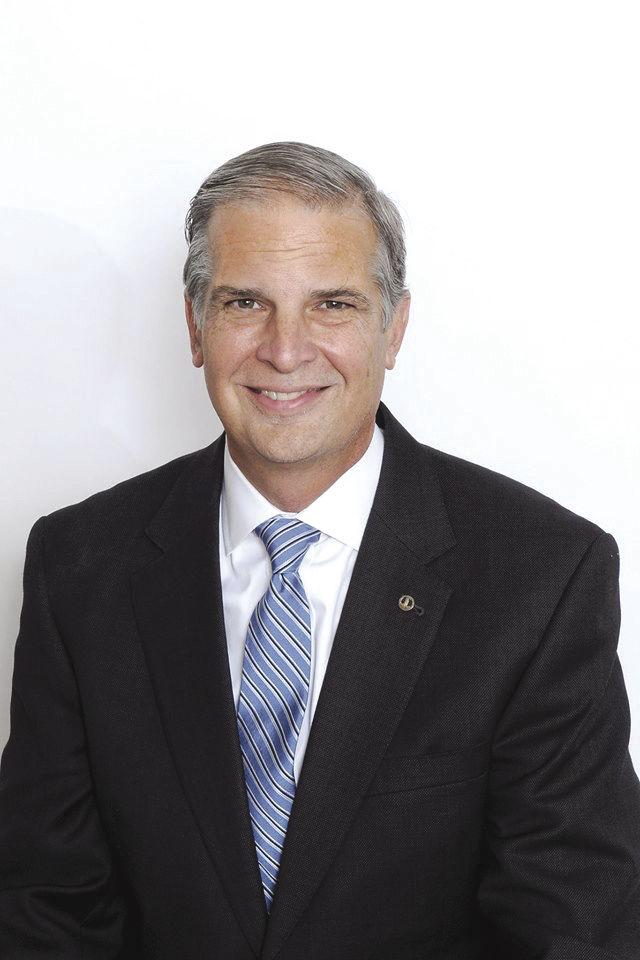 The proposed bill has been submitted for committee review and if passed, it'll eliminate the opportunity for any BoV member to take on a position at the university immediately after their term. Instead, the bill proposes that university officials wait four years after they've served on the BoV before the university can hire them. The bill will be voted on in February; if it passes, Gov. Ralph Northam has six weeks to sign it before it goes into effect in July. 
"I do not pretend to know the motivations behind the hiring, but it is a relationship so close that I believe it should have been clear that it was too close and would violate most people's notion of what would be inadvisable of contract under traditional conflict of interest rules," Obenshain said.
Bolling's term on the BoV ended in June. He began negotiations with the university for a senior fellow position the following month before eventually being hired in August. In order to avoid any legality issues, JMU's human resources department and the Office of Equal Employment examined the situation and determined it legal. After that, Bolling had his personal lawyer look over it as well. 
"We followed their advice fully and we are confident that we did this the right way," Bolling said. "So if someone suggests that there was any sort of conflict of interest in the process we used, they're just wrong."
As a senior fellow, Bolling has both administrative and faculty responsibilities. Bolling is in charge of evaluating JMU's economic development, working on the corporate council to raise funds for JMU, facilitating engagement off campus by raising awareness about programs such as the Valley Scholars and hosting guest lectures throughout the semester. 
Despite Obenshain's proposed bill, Bolling has continued to stay on track with his endeavors and "focus on the positives." He's scheduled 24 guest lectures for this semester after hosting 12 in the fall. According to Bolling, both he and Alger believe his role as senior fellow has "come together beyond our wildest expectations" and he doesn't want any politics to distract from the progress he has made at JMU.
"The decline of our collective ability to get along despite our differences has never been more apparent," Alger said in a statement. "As the university named for James Madison, the Father of the Constitution, we have a special responsibility to recruit and hire individuals who will help advance our goal of renewing civil society and stanch the trend toward a lack of civility in politics and public discourse. Bill Bolling brings to JMU an exceptional background as a longtime Virginia public servant who has been known for his strong commitment to civility, compromise and bridging political and social divides." 
Similar hires of BoV members at Virginia universities have been made in the past, but this is the first time Obenshain, who assumed office in 2004, has been aware of such a situation. In 1994, Paul Trible, now Christopher Newport University's president, became a member of the BoV. He later applied to become the next president of the university and began his term as president in 1996. In 2012, Marge Connelly, a retired financial services executive and former BoV member for Longwood University, was selected as the university's interim president while on the board. Connelly resigned from the BoV the day she received the new position.
"Obviously, CNU thought Paul Trible was the right guy to be president and they were right, he's been a great president and Longwood obviously thought that Marge Connelly was the right person — JMU thought I was the right person to come in and do this," Bolling said. "The distinction, however, I want to continue drawing, [is that] they were sitting members of the Board of Visitors when they were hired by the university and I was not. So there is a distinction between those things that gets lost when trying to objectively explain to people what we're trying to do."
Over the years, Obenshain has supported Bolling in political campaigns, served on the JMU BoV and has had a child attend the university. According to Obenshain, there's no "ill will" toward Bolling or the university, but he believes there are others who may have deserved the position.
"I think there's a lot of faculty and staff at JMU who have spent 20, 30, 40 years at this university that are getting paid a heck of a lot less and I feel for them," Obenshain said. "I really think that there are a lot of people who have similar commitments to the university that aren't being rewarded."
According to Wyatt, Bolling has far exceeded the expectations originally laid out for him in this position, and the university has greatly benefited from his endeavors.
"It would be a shame if legislation passes to deny our students and the community of this experience that he brings to the university," Wyatt said. "We're committed to create students who are engaged in the community and their civic process and that's what this hire is all about."
Bolling has created four different types of lectures since coming to JMU, all of which are focused on government, civic engagement and leadership. He's also created one-time teachings for some classes that he's been invited to, such as a school finance lecture in an education course. According to Bolling, it took him 61 years to discover his passion for teaching.
"I have found that this is my passion, and whether that bill passes or not, I will find a way to try to continue to be engaged in spreading that message because I think this is just the way I want to spend my last — I call it the final phase — of my professional life," Bolling said. "You reach a point in life where you want what you're doing to be more purposeful and I have found purpose in coming here and having the ability to share my experiences with students at JMU."
Contact Katelyn Waltemyer at breezenews@gmail.com. For more coverage of JMU and Harrisonburg news, follow the news desk on Twitter @BreezeNewsJMU.