At eleven years old, Lennie Echterling, professor of graduate psychology at JMU,  saw his first disaster. He still remembers the fear he felt while approaching his grandparents' destroyed barn after a tornado passed through their farm in Missouri, and he'll never forget the overwhelming relief of finding them unharmed. The devastation of the area was like a warzone, but Echterling said he was amazed at the strength of survivors in the aftermath. 
"I kind of wonder sometimes that disasters seem to follow me wherever I might wind up," Echterling said. 
This early exposure to crisis fostered Echterling's career in crisis counseling, a calling that led him to work with first responders after incidents like the Virginia Tech shooting, 9/11 terrorist attacks, Hurricane Katrina and more. During his 25 years at JMU, Echterling has inspired colleagues and students while helping to build the psychology department. 
"He's so supportive to students, and the experiences he brings to class are so enlightening," Cannie Campbell, a graduate psychology student, said. "You feel like you're a part of his life while in his class. I felt that he really cares about his students, and that's evident in everything he does."
While Echterling worked as a graduate psychology professor, he began working with first responders in the central Shenandoah Valley as a counselor after EMTs, firefighters or the police department responded to traumatic events. He began a program called a Critical Incident Stress Management Chain, or CISM, which helps counselors speak with first responders at the scene of a crisis event and encourages responders to develop ways to process and speak about their trauma, helping to prevent burnout. 
"What we've learned over the years is that you can't wait in your psychologist's office for people to come in after these sorts of events," Echterling said. "That's why I go out." 
Echterling estimates that he has been to over 150 crisis scenes as a counselor for first responders, offering them support and giving them a chance to be heard with dignity and kindness. Every time, he's amazed by the strength and resilience of the people he counsels. 
Echterling said he focuses on crisis counseling because he's fascinated by the way people process traumatic events. Despite the horrors of what they witness, Echterling often finds that survivors experience growth after trauma: becoming wiser, savoring life and growing an enhanced faith in the purpose of life and appreciation for everyday living. 
"[I've discovered] that in our worst times, often that's when people emerge with their amazing resilience," Echterling said. "People often learn the most powerful lessons in life from these experiences."
His work with crises has inspired Echterling's fervent optimism and hope that the future of crisis psychology will continue to discover ways to help victims transform themselves into survivors, something he emphasizes to the graduate students he mentors. Echterling finds it rewarding to see the students he's taught working as counselors within their communities. 
"It's a pyramid effect; they're out there affecting dozens and dozens of people," Echterling said. "Occasionally, I'll get a card or an email or something, saying, 'I was thinking about you because every day, I'm using some kind of crisis skill in different situations.'"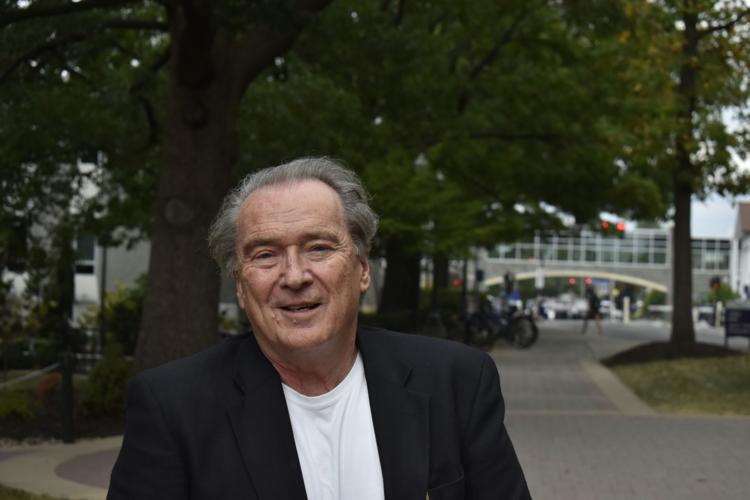 Echterling's generosity and breadth of experience in the field has made him an invaluable mentor for the graduate students he works with and a pillar of the psychology department. Donna Garber, a graduate psychology student, believes Ectherling is "one of a kind," and finds him supportive. 
"It's important for people to know how much he gives of himself to the program and the people in the program," Garber said. "He's very selfless. He's a truly special individual. I'm a better person having known him."
Contact Jamie McEachin at mceachja@dukes.jmu.edu. For more coverage of JMU and Harrisonburg news, follow the news desk on Twitter @BreezeNewsJMU.