The JMU banking team is partnering with F&M Bank for the Community Bank Case Study Competition, a nationwide academic opportunity for undergraduate students to work with local banks and conduct research. The team consists of four finance majors and one media arts and design major. 
The team is conducting research on the Bank Secrecy Act of 1970. The BSA is a law requiring financial institutions in the U.S. to assist government agencies in detecting and preventing money laundering.
"This act was written in the 70s," junior finance major Henry Haas said. "It's 2020 now — the world is a much more centralized, globalized economy. Of course, with the globalization, it becomes easier to hide money laundering because of the global network of the banking system." 
Haas said that F&M bank has been "really eager and willing" to help them understand how the BSA affects the bank. The team had an introductory meeting on Feb. 6 with the bank to explain their case study on how their bank complies with regulations set in place by the BSA. 
Senior finance major Alexis Kakar and Haas had the opportunity to visit F&M's corporate headquarters in Timberville, Virginia, and see the software used to flag transactions. Haas said seeing the process and how it's implemented took his understanding of the BSA to another level. 
"Anyone can write a 25-page paper on the Bank Secrecy Act, but that doesn't mean they really understand how it's affecting the institutions that have to comply with those standards and regulations," Haas said.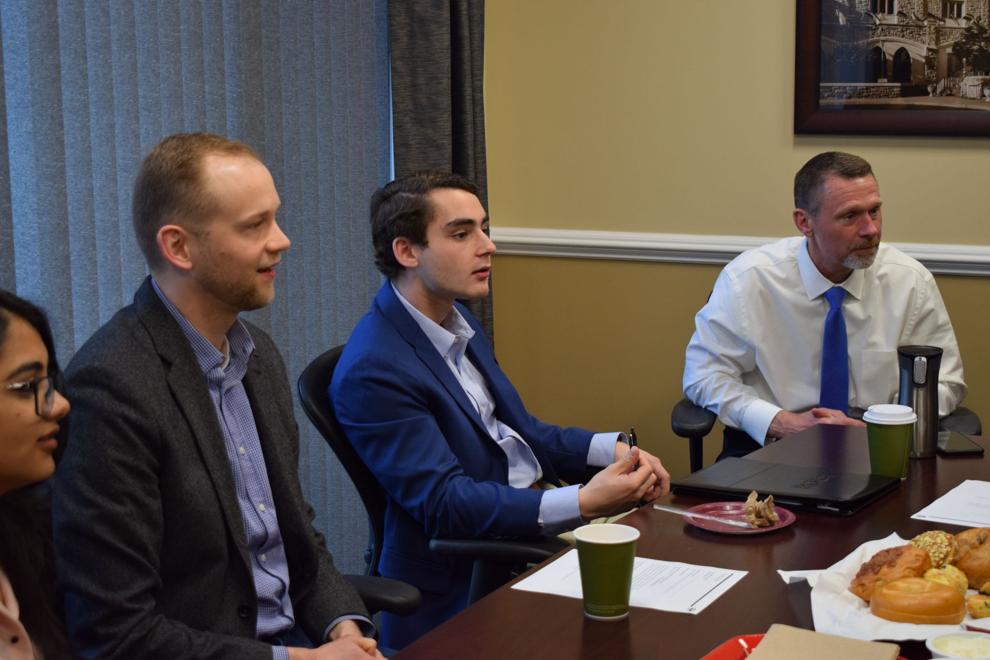 Senior finance major Daniel Horowitz said there are five sections of the case study: an earnings performance analysis, a loan portfolio composition, a capital level, a liquidity level and an assets growth section.   
"A lot of finance majors are gravitating toward investment banking and corporate finance," Horowitz said. "I think it's really important to really understand how financial intermediators work because they are basically the middle-man between corporate finance and investments." 
The goal of the team was to have its drafts completed by March 3. Horowitz said their goal after spring break is to start working on the video, which is junior media arts and design major Homer Eliades' main responsibility. 
The original deadline to submit was April 20 but was changed to May 18 due to COVID-19. The video component was also waived. Haas said that he doesn't think this will affect their work so far this semester even though the group can't meet in person with each other. 
"We're definitely fortunate enough to have had, pretty much, all the meetings we needed to have with our bank," Haas said. "I'm sure there are teams out there now that didn't have that luxury, so right now they might be scrambling to schedule video conference calls with other banks."    
Kakar said working with the team has "really forced me to go a lot deeper into the legislation." Kakar will be working for VISA after graduation.   
If the team wins first place, it'll receive a $1,000 Conference of State Bank Supervisors scholarship and the opportunity to present its case study at the annual CSBS Federal Reserve Community Banking in the 21st Century Research and Policy Conference.  
"We've read over the prior year's case studies from JMU," Horowitz said. "I feel like this year, we have a lot of talent on our team. If we put in the amount of work necessary, I think we've got a great shot."
Contact Mitchell Sasser at sassermp@dukes.jmu.edu. For more coverage of JMU and Harrisonburg news, follow the news desk on Twitter @BreezeNewsJMU.