Despite federal and local financial aid in response to COVID-19, many Harrisonburg businesses are struggling to survive. 
The Harrisonburg-Rockingham COVID-19 Business Support Task Force discovered that at the time of the survey, 51.9% of business owners received funding from the federal Paycheck Protection Program run by the Small Business Administration, and 5.7% received an Economic Impact Disaster Loan (EIDL) from Harrisonburg City. However, a reported 19.2% of business owners who applied for PPP and EIDL aid hadn't received assistance.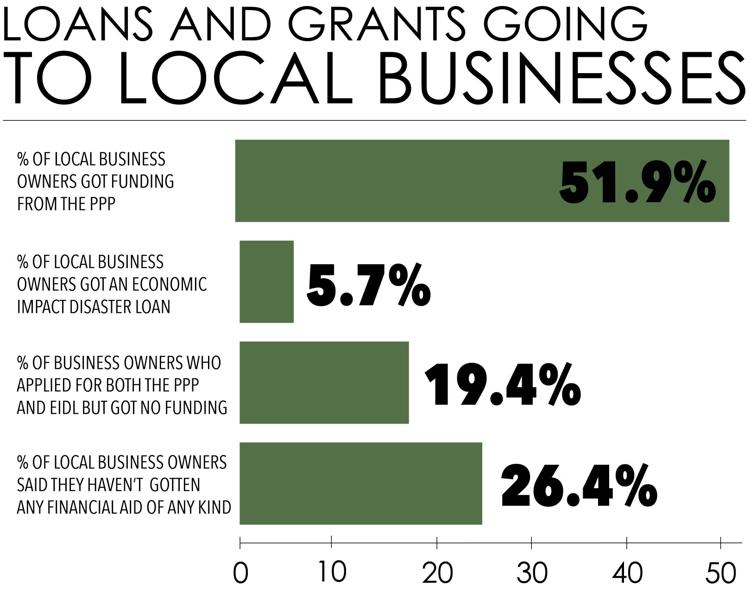 When the Stay-at-Home order was first implemented, the Task Force was created to help local businesses. The Task Force started the Business Resiliency Grant Fund — a fund created in March to award grants to small businesses— and Harrisonburg City created the EIDL. 
Despite these efforts, the ability to secure a loan or grant has been difficult for some businesses. Twenty-six-point-four percent reported that they've received no financial assistance from any kind of program or loan.
These numbers come from a Task Force survey of the Harrisonburg-Rockingham area. The results were released May 7. 
Not enough money to go around
Frank Tamberrino, president of the Harrisonburg-Rockingham Chamber of Commerce, said the need for the Business Resiliency Grant money is greater than the donations the grant has received.
"We've gone through the money we had a couple different times," Tamberrino said. "Money is still coming in little by little, and as soon it comes in, we turn it around and give it right away."
Allie Jenson, owner of Bring Your Own, applied for a Business Resiliency Grant but never heard back. Candice Shelton, owner of the Bluetique, said she applied for many different loans and grants but was only able to receive funds from the EIDL. 
"It helped us out a little bit, but it's been a long process," Shelton said. "Most of the places just said 'No' because they had an overwhelming number of people apply, and they ran out of money pretty quickly."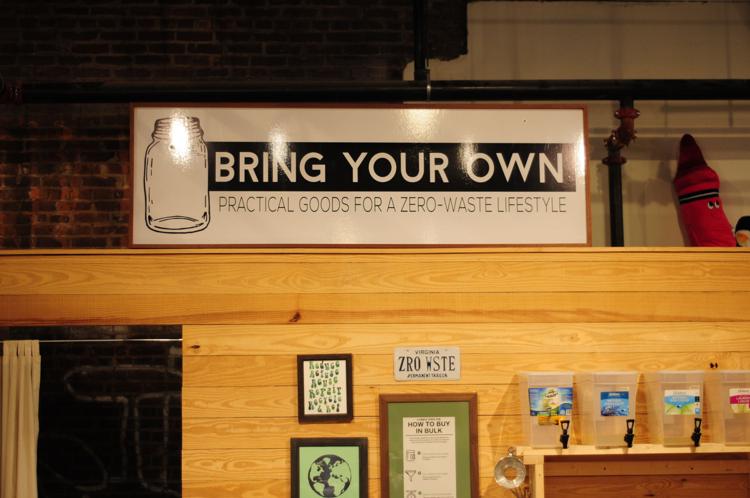 Even with loans such as the PPP available, the city is still experiencing economic loss. Harrisonburg's unemployment rate has decreased since 2011 from 7.8% to 3.4% in 2019. However, this year's unemployment rate for the city is yet to be seen; the national unemployment rate reached 14.7% in May, according to The Washington Post. 
Eighty-three percent of responses from the Task Force's survey indicated a loss in sales and revenue as an effect of COVID-19. 
City councilman George Hirschmann said he thinks every city in the country is experiencing negative economic outcomes as a result of COVID-19.
"Obviously, the city has taken a beating, and we're not the only city that's there," Hirschmann said. "We're hurting."
Harrisonburg unemployment spike and income loss
Chance Ebersold, owner of Black Sheep Coffee, said that in April, the shop's revenue was down 80% compared to where it was in April 2019. He said he went from having 15 employees to having seven with reduced hours — three quit, one was laid off and four were furloughed. As he put it, "It pretty much is a nonexistent business."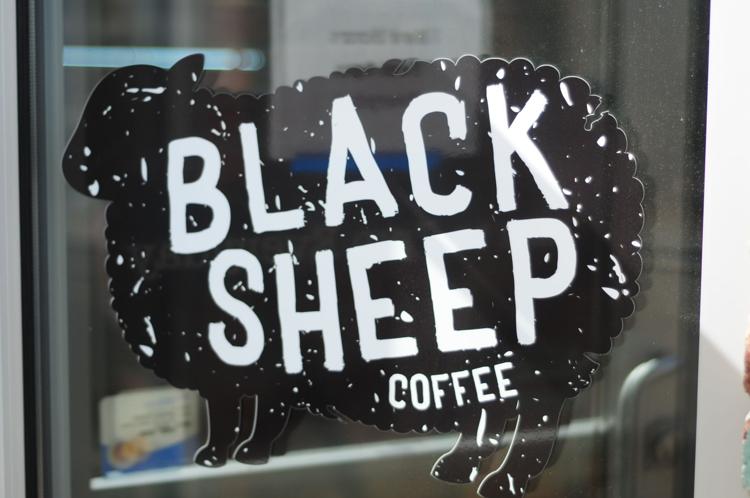 Clementine Cafe took a 58-person hit, dropping from 70 employees to 12 — all of whom were furloughed — Karen Barton, office manager of Clementine, said. But, she said, all former workers have jobs waiting for them as the cafe reopens.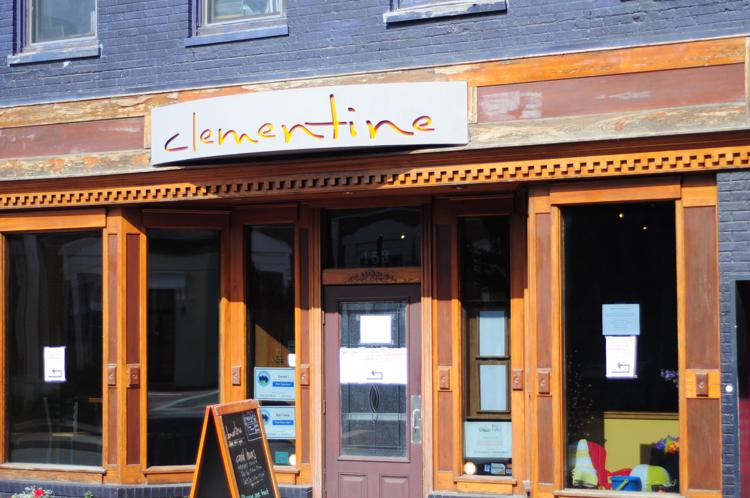 Lisa Shull, executive director of the Explore More Museum, said the museum had field trips booked every day between March and June — as well as several birthday parties scheduled — and all were canceled, she said. However, Shull said the business received a PPP loan, which she said helped in her effort to keep all of her employees.
"We've never been in a situation like this where everything has come to a complete standstill," Shull said. "We've lost a lot of money, and we're just trying to keep our employees afloat and deliver our mission in a different way."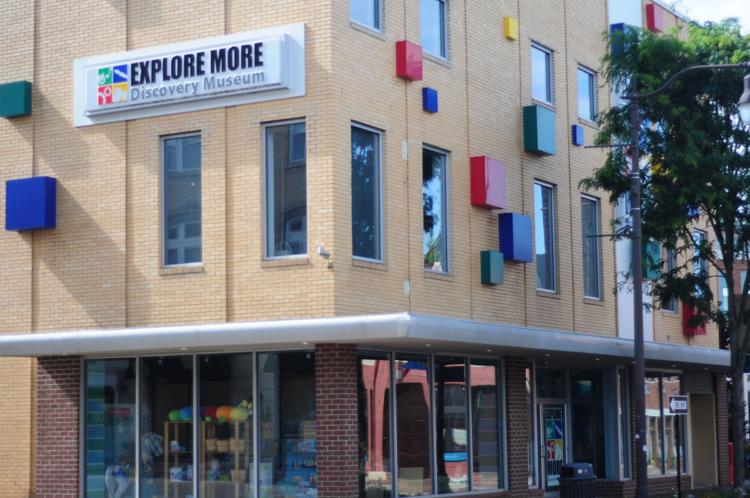 Co-owner of Bittersweet Bakery Erica Ray said that although many customers continue to be supportive of their online menu, their business is suffering because many large events, such as weddings and birthdays, have been put on hold. Ray said she and her husband are self-employed, and they have a nine-month-old daughter to take care of, making this a "very stressful time" for their family.
"If we can't sell things, that means we cannot survive," Ray said.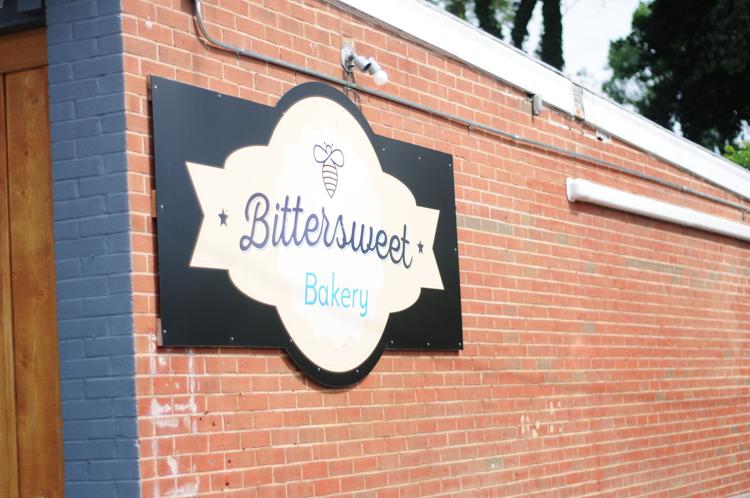 And, it isn't just restaurants. Gary Stiteler, the co-owner of Glen's Fair Price Store, said the shop is still taking appointments, but income has "immensely" dropped because of COVID-19. Bills are piling up, he said, and it'll be hard to recuperate in the future.
"This is quite a change, and it's a scare," Stiteler said. "I believe in prayer, and I do a lot of that, and I just hope that the good Lord will help us pull through."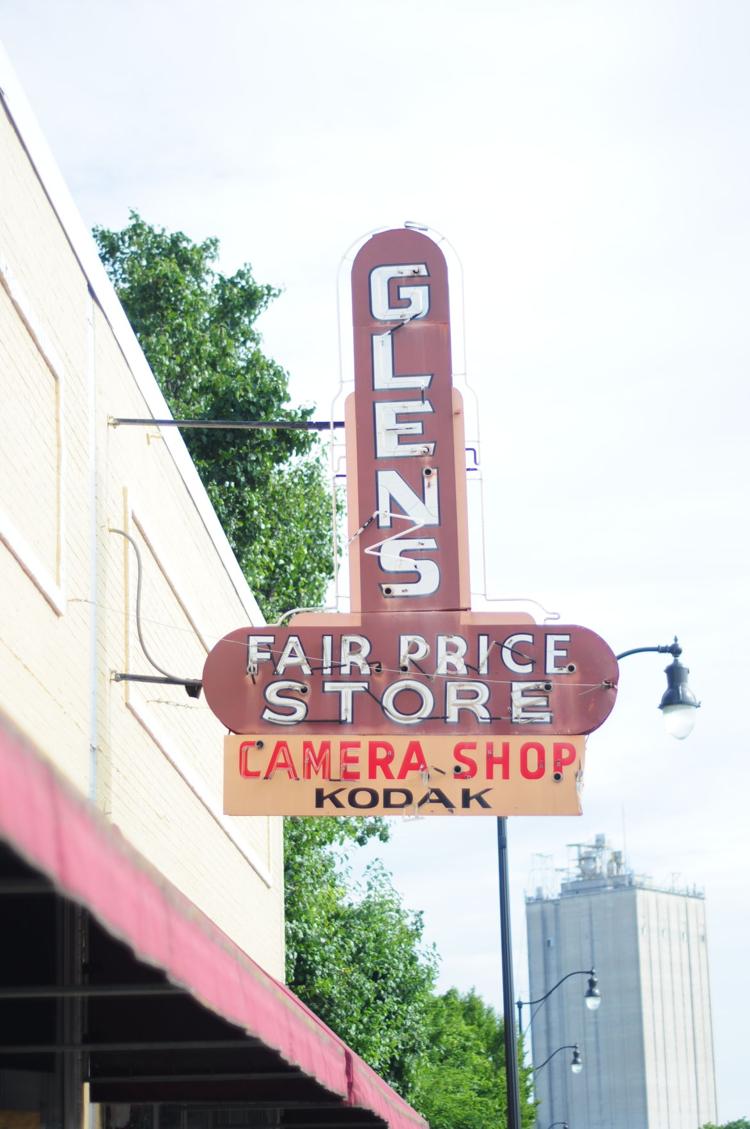 Green Hummingbird Fair Trade Clothing, co-owned by Eleanor Held and her mother Ann, isn't only losing income from their store in the Agora Downtown Market — which is temporarily closed — but also from spring festivals that have been canceled, Held said. They've made a few sales through their online store, she said, but not as many as she'd like. Because of the change to her schedule, Held said the pandemic has taken a toll on her mental health alongside her financial security, calling it "tough mentally."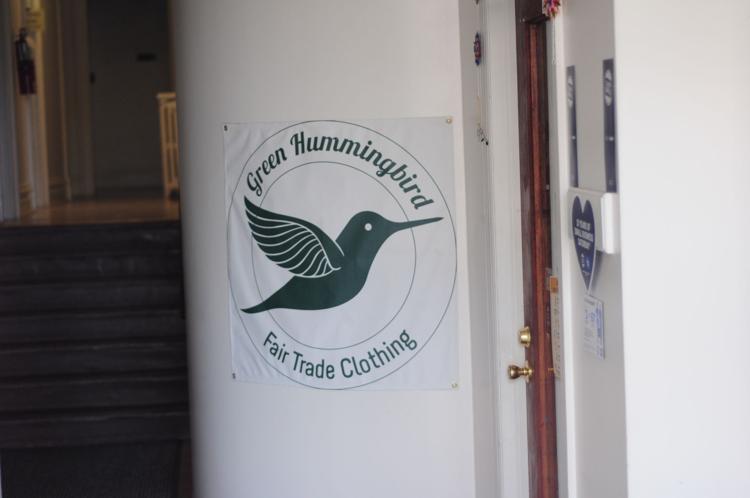 And in addition to phase one of Governor Northam's (D) reopening plan that went into effect May 15, some businesses chose to stay closed for a longer amount of time.
When Shelton closed Bluetique back in March, she had hopes of reopening her store within a month. However, with COVID-19 cases increasing, she looked at a much later date of July 1. 
Jenson said that all of the stores inside Agora Downtown Market, where Bring Your Own is located, agreed to stay closed until the end of June or early July. The Market is set to open July 9, according to a Facebook post on the Market's page.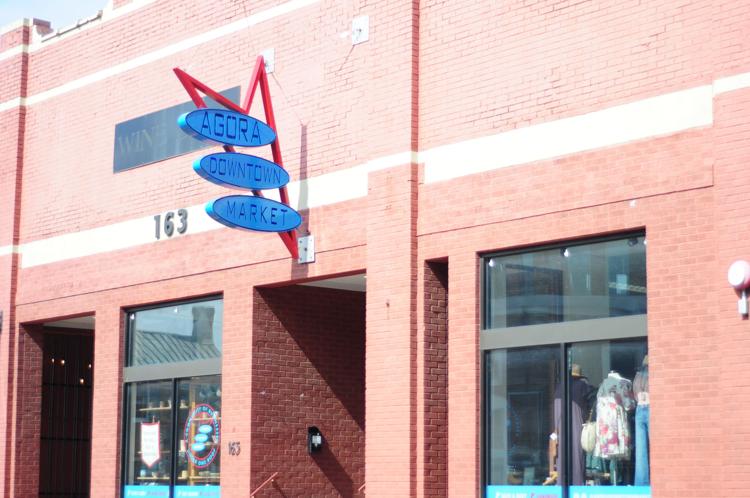 The survey, titled "Re-opening Small Business & Recovery: What Customers Want," was conducted by Harrisonburg Downtown Renaissance. Thirty-three percent of respondents said they were ready to shop in stores.
"A lot of customers said they wouldn't feel comfortable shopping for a couple months," Jenson said. "Based on the survey results, it didn't make sense to open and pay employees when people didn't feel comfortable shopping right away anyway."
Mike Parks, director of communications for Harrisonburg City, said the city is educating the public so that everyone is aware of all the restrictions that come with reopening, such as limits on the amount of customers that can be in a business at one time. 
"We encourage everyone to make the decision that is best for themselves, their families and our community when choosing whether to take part in the reopening or in visiting some of the places that are now open," Parks said.
JMU's impact
The loss of local customers isn't the only reason businesses are suffering. With a supply of JMU students usually available in the spring, many businesses have been hurt by their absence. Shelton said springtime is usually Bluetique's busiest season, but sales have drastically gone down.
"It was kind of like the worst time of the year for us to be closed," Shelton said.
For these businesses, sales may pick back up in the fall if JMU students actually return to campus in August. On June 3, President Alger announced JMU is still planning on resuming its on-campus, in-person learning and residential operations for the fall of 2020.
However, some business owners are worried that this might not be the case, including Richard Ruozzi, owner of Horizon Gifts. He said JMU is "a good chunk" of his business and that it'll take a toll if students don't return in the fall.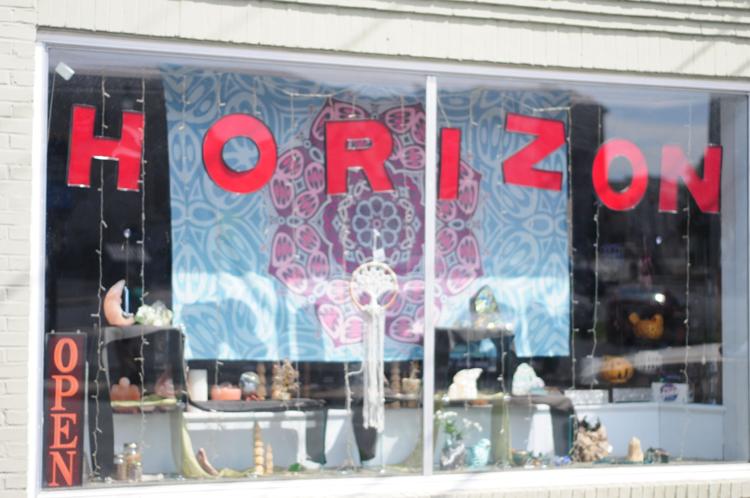 City shrinks its budget
With the recent close of the fiscal year at the end of June, City Council members will soon be able to see how the city's revenue has been impacted by the pandemic so far. 
The city's general fund received about $3.6 million this April, as opposed to $4.5 million in April 2019. The general fund includes local, state and federal revenues, as well as interfund transfers — when money moves from one fund to another — and non-tax revenue receipts, or revenue not generated from taxes. 
City councilman Richard Baugh said maintaining Harrisonburg's budget will be a difficult task in the coming fiscal year because of the inability to predict how big of a hit the city's revenue will take.
"There's not going to be any extra money," Baugh said. "It's all going to be about how we deal with shortfalls."
City Council voted to reduce the $281 million budget by $11.2 million last month. The majority of the financial hit is because of $5.3 million of lost revenue from local taxes.
Community support
With several local businesses struggling, community members have reached out to help in different ways. Cy Khochareun, owner of Beyond Restaurant & Lounge, said the entirety of the local neighborhood Magnolia Ridge decided to come together and order food from his family-owned business.
"It's been a blessing," Khochareun said. "Tough times, to me, show the character of people that support us."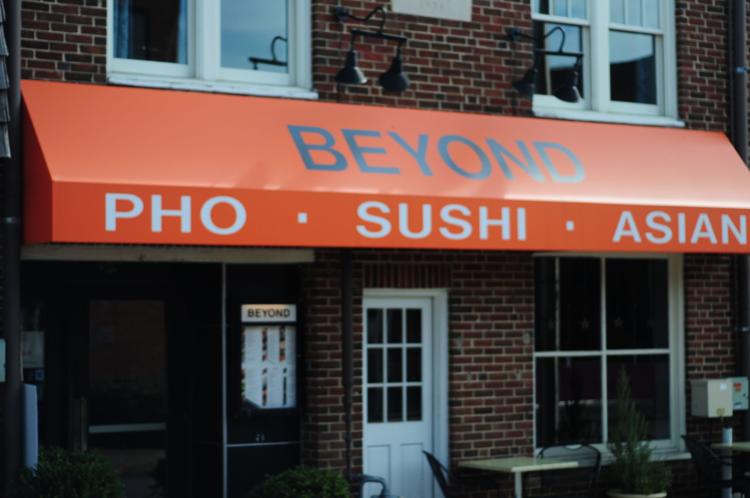 Barton said people have bought gift cards from the restaurant and have asked for the cards to be distributed to others in the community. 
Sara Christensen, owner of vintage home decor shop The Lady Jane, said many people are still ordering items through the business online shop, and she's received uplifting messages through email and social media. 
Many of these messages include promises to shop through the online store and to come to the brick-and-mortar location as soon as things die down, she said. Christensen also created a GoFundMe for her business that received almost $3,000 in a week — much more than her $500 goal. 
"That just meant so much to me to accept that kind of support," Christensen said. "I really feel close with all the customers. They're really more like family."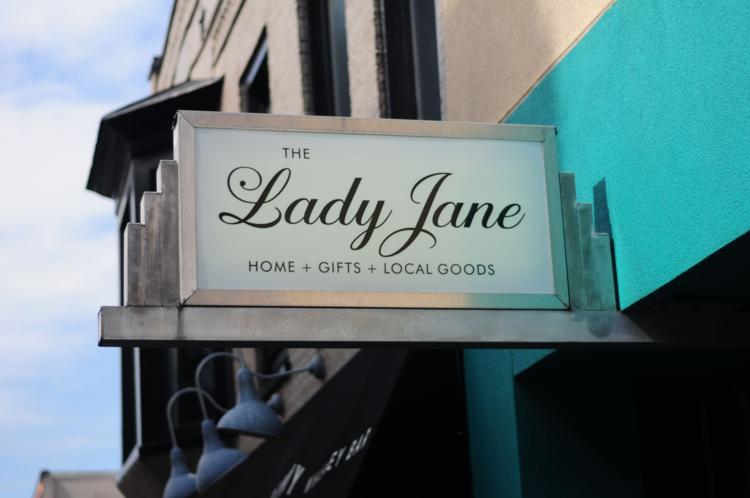 GoFundMe Fundraising launched a program where it matches campaigns up to $500 in support of local businesses, and according to Harrisonburg Downtown Renaissance, several local Harrisonburg businesses have utilized the program.
While facing economic loss, the city continues to persist as it attempts to bounce back from the effects of the coronavirus.
"As long as we all follow the rules, hopefully we will be able to move down the path of reopening," Parks said.
Contact Kamryn Koch at kochkr@dukes.jmu.edu. Contact Eda Tercan at tercanea@dukes.jmu.edu.
Contact Jake Conley, investigations editor, at breezeinvestigations@gmail.com. For more coverage of JMU and Harrisonburg news, follow the news desk on Twitter @BreezeNewsJMU.