Around 12:30 p.m. Thursday, two vehicles were involved in a crash at the intersection of Martin Luther King Jr. Way and South Mason Street. 
Interim Capt. Pete Richie with the Harrisonburg Police Department was one of about eight law enforcement officers on the scene. While the incident is still under investigation, Richie said he knows the operator of the blue car must have experienced issues "not relating to the car" that caused the incident. 
"It was a serious medical condition for one of the operators," Richie said.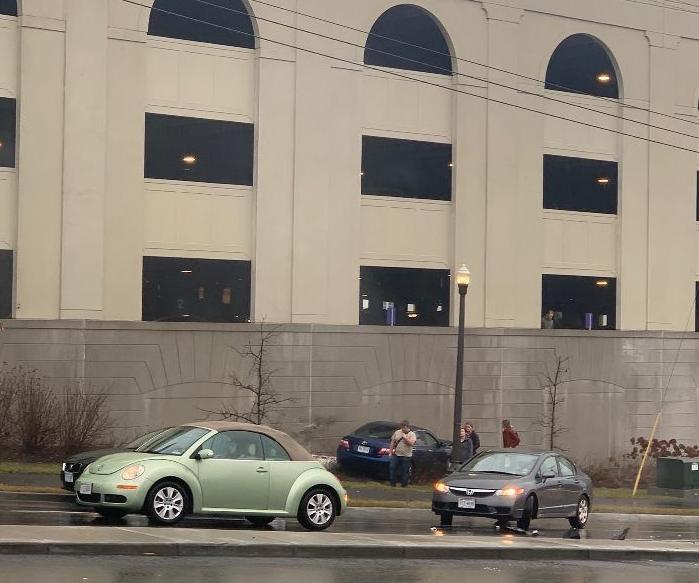 Richie said the driver with the medical condition was transported to a nearby hospital immediately after the crash. Because of this, Richie said HPD is still investigating the details of the crash because officers haven't been able to speak to that operator yet. 
The condition of both drivers at this time is unknown. 
Contact the news desk at breezenews@gmail.com. For more coverage of JMU and Harrisonburg news, follow the news desk on Twitter @BreezeNewsJMU.