At around 8:30 a.m. on Oct.17, an explosion rang the ears of those throughout Harrisonburg. The explosion, which resulted in a fire, occurred at Miller Circle. The cause of the explosion is unknown and is still being investigated. 
There were no casualties from the explosion, but three people sustained injuries — two of which were transported to UVA hospital and as of after 2 p.m. yesterday were in stable condition. Harrisonburg City contacted the two individuals who were flown to UVA to ask if anyone else may have been at the location. They didn't express concern over anyone else potentially being involved.
Officials have completed the primary search at the Miller Circle fire. At this time, there are no additional patients that have been located. Only three patients are known - one who suffered minor injuries and two who are in stable condition at UVA. A secondary search is underway

— Harrisonburg VA (@HarrisonburgVA) October 17, 2020
JMU students as far as Sunchase Apartments heard the explosion.
"I was scared, really scared," a JMU student on the scene said. "Like, I thought that it was, like, a bomb. Like, I thought that someone bombed all of Harrisonburg."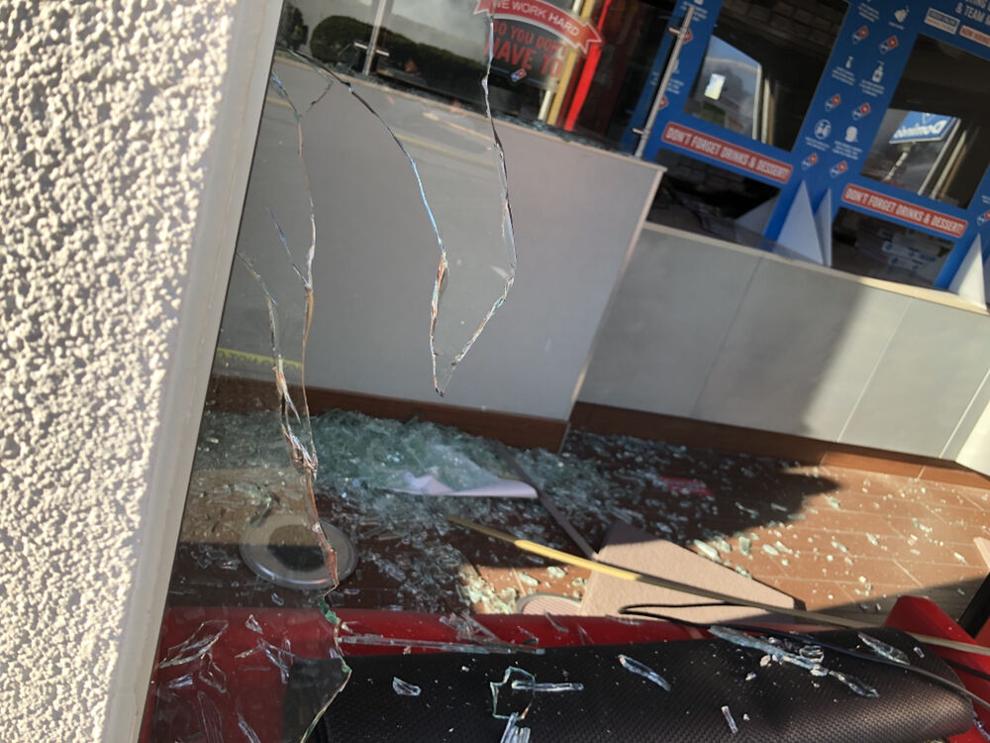 JMU sent out two community alerts, one at 9:14 a.m. and one at 10:37 a.m., to warn students about the explosion and inform them that it wouldn't impact regular campus operations. Students were also urged to stay away from the area.
Gov. Ralph Northam (D) said in a tweet at 10:15 a.m. that Virginia deployed state emergency personnel to Harrisonburg to assist first responders. He said that the incident was a "gas explosion," but that's unable to be confirmed as of Oct. 18.
Throughout the day, the preliminary investigation was taking place and didn't result in the fire's cause becoming known. When this was announced at around 2:30 p.m., Michael Parks, Harrisonburg City director of communications, said that it was unlikely another major update would follow until at least the following day due to the secondary investigation taking place. Members from the Harrisonburg Fire Department agreed.
"Given the complexity of the incident, it is entirely possible that we may be here for several days conducting the investigation," Harrisonburg Fire Chief Matthew Tobia said.
Parks said Harrisonburg City is leading the investigation. He said he doesn't expect that there was any foul play involved in the fire. 
The students involved in the incident were members of JMU's Army ROTC program. There were 30 people in the ROTC program who were participating in a U.S. Army 10-mile race when the explosion happened about 30 yards away from the start and finish line. 
The student injured, who wasn't being treated at UVA, was reported to have suffered minor injuries from broken glass and was hospitalized locally, Parks said. 
In addition to those injured in the explosion, buildings in the immediate area suffered damage. The shopping center on S. Main Street near Miller Circle, which includes Blue Sprocket Sound, Element Vapor, Hair Palace, Harrisonburg Halal Market and Sweets and Hometown Music, appeared to have suffered damage. Some businesses were unable to open following the explosion.
"Our hope is that El Charro and some of the businesses on that side will be able to reopen today," Parks said. "But some of our businesses obviously back there, the Wendy's behind us has suffered damage from the fire that will require them to be closed for some time."
Zhyar Abdul, a Harrisonburg resident, felt the shakes from the initial explosion at his home on Port Republic Road. He said he saw the smoke coming from behind his house and was curious to find out what happened.
Photos | Explosion on S. Main St. rocks Harrisonburg, VA
An explosion early Saturday morning in Harrisonburg, VA could be felt for miles. Only one business from the shopping center is still standing. Here are scenes from the aftermath.
"And then I realized my sister-in-law owns a business here," Abdul said. "It's the hair salon. Yeah, I just wanted to make sure everything was fine. I gave her a call. She wasn't here so that was kind of relieving. And then I came by to check it out, and [it] happened to be there."
While Blue Sprocket Sound was being hosed down by the Harrisonburg Fire Department, Breeze reporters said in a tweet that "the other stores in the mini shopping center are gone."
We are currently treating one patient from the explosion this morning. We do not anticipate receiving any more patients at this time.

— Sentara RMH (@SentaraRMH) October 17, 2020
An employee who showed up at the shopping complex was in shock.
"I work at the music store in the building — or, I did work at the music store," Hometown Music employee Livingston Brown said. "No one is normally in this building until, like, 12 o'clock … normally, I'm the first person here."
My team and I are closely monitoring the situation in Harrisonburg after a gas explosion this morning.

First responders and firefighters are on the scene, and we have deployed state emergency personnel for additional support. Please avoid the area.

— Ralph Northam (@GovernorVA) October 17, 2020
Parks said that the city is likely to put out a "reverse 911 call" to the immediate area to assess the damage that the explosion did to local businesses. The city is also establishing a phone line for people to call regarding damages they've experienced as a result of the explosion.
Harrisonburg resident Pat Doorenbos said she was making her bed in her brick colonial home on Hillcrest Drive when she felt her home and windows shake from the explosion. 
"And then, I'm a nurse so I always, you know, my first concern is well, somebody might have gotten hurt in that," Doorenbos said.
After seeing dark smoke and thinking it could be an oil explosion, Doorenbos decided to walk toward the scene where she saw Harrisonburg first responders already at work.
"I'm impressed with our rescue squad," Doorenbos said. "One of the first things I heard was the sirens going off and I thought 'Wow,' you know, an immediate response is really important in this community, and I think our community does an excellent job of that."
Contact the news desk at breezenews@gmail.com. For more coverage of JMU and Harrisonburg news, follow the news desk on Twitter @BreezeNewsJMU.