Seven new faculty members joining the College of Arts and Letters through a unique cohort hire focused on social justice and minority cultures were announced throughout March. 
The new faculty are joining the political science, justice studies, sociology and anthropology, history, writing, rhetoric and technical communication, and philosophy and religion departments as assistant professors. The scholars have interests spanning from Latinx studies, prison corrections, immigration and racial justice to inequality and Islamic studies. 
Deborwah Faulk is joining the department of sociology and anthropology and said the cohort hire creates a sense of community with other scholars who are focused on issues surrounding minority populations. Faulk's work is focused on race and racial inequality in higher education.
"I saw it as a place where I could be supportive, but also to support others and really push forward scholarship and initiatives that make a difference in the current climate in society," Faulk said.
Rachel Torres, who'll be joining the political science department, said she saw many positions surrounding her focus on ethnic and racial issues within U.S. immigration at other universities, but the position within the cohort was unique. Torres focuses her work on the politics of race, ethnicity and immigration.
"The cohort hire at JMU really caught my eye because it kind of gives a signal that the university was really wanting to expand its offerings, not just in a specific department but university-wide," Torres said. "When the JMU call came in, there was no question in my mind ... it just felt like the right place for me."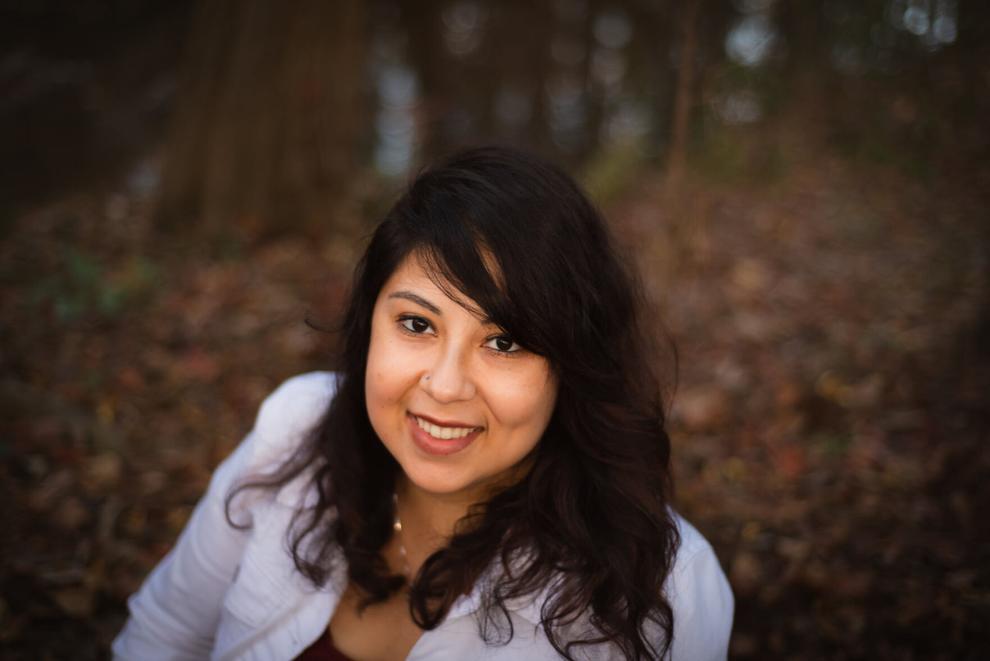 Tiffany González is joining the history department and is focused on Latinx/Chicana history and politics, and women and  gender studies. González said she's excited to show students how valuable Latinx history is to their education.
"Building the professional relationships with students, I really value,"  González said. "Students that are first-generation, underrepresented especially is something that drives me because I can relate to that underrepresentation." 
Ja'La Wourman, who'll be joining the writing, rhetoric and technical communication department, said she was excited to learn from current faculty and fellow cohort members. Wourman focuses on how race and culture intersect with technical communication, digital media and Black rhetoric.
"Community is very big for me in the work that I do," Wourman said. "I was very excited to know that if I got this job that I will be joining with some other amazing scholars in different disciplines, but we all share common interests in equity, diversity, social change." 
Graciela Perez is joining the justice studies department and is focused on race, ethnicity and policing of immigrants. Perez said the interdisciplinary nature of the department and the setup of the cohort hire was the most appealing part of the position because it was unique from other positions she was looking into. 
"A part of it was that I wouldn't be coming in alone, that there would be a support system coming in with the same trajectory as I would," Perez said. "This is not just a random cluster hire. It has a mission, and part of that mission comes from the universities across the nation responding to racial and systematic injustices."
Tatiana Benjamin, who'll also be joining the justice studies department, was unable to speak with The Breeze for an interview. Benjamin's work focuses on the experiences of the African Diaspora, immigration and justice policies. 
Cyril Uy is joining the philosophy and religion department in the study of Islam. He said the offer to be a part of the cohort hire drew him into the position, and he was excited about getting to know other faculty in the department.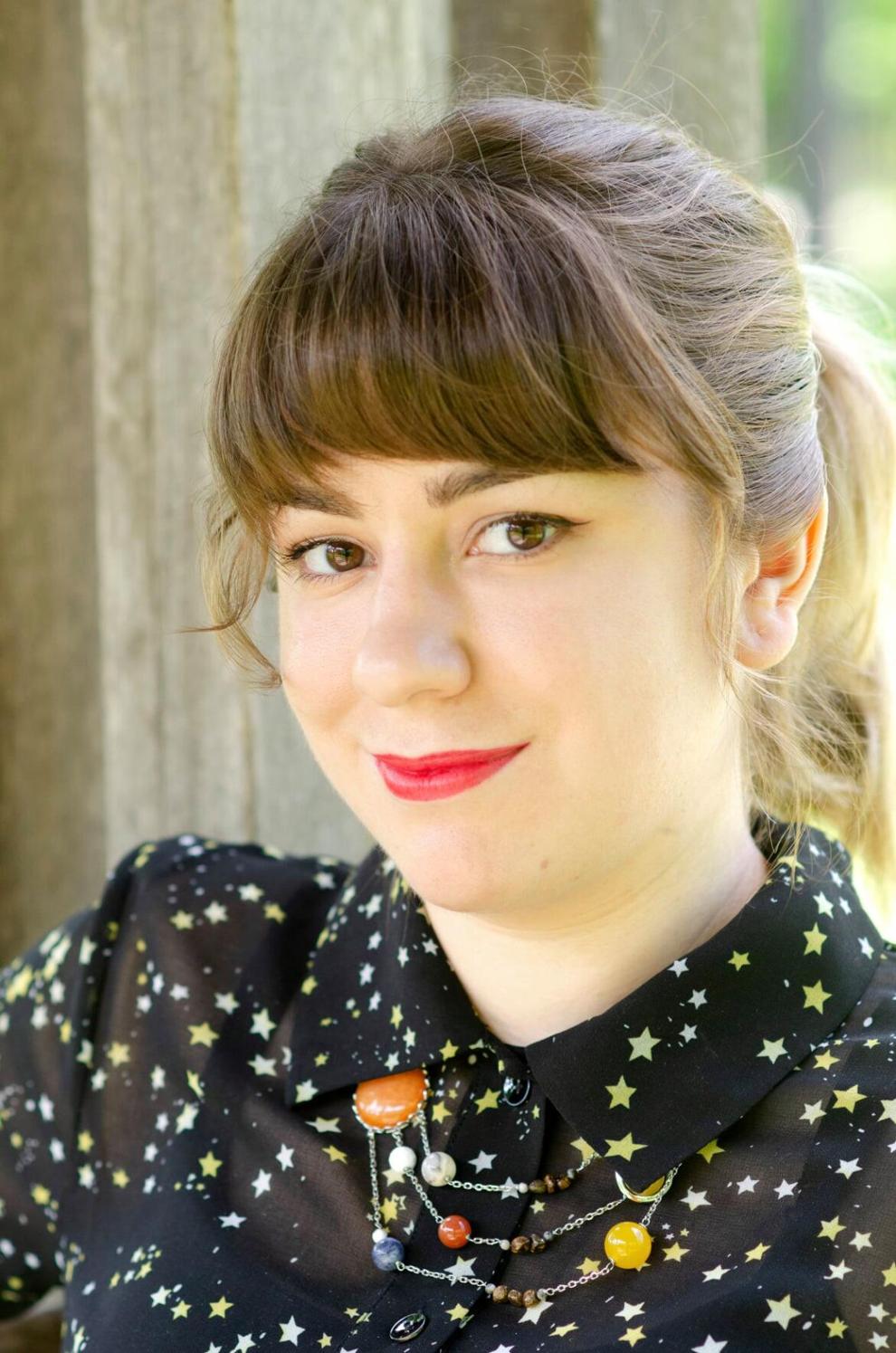 "It seemed incredibly interesting to me, and I was really excited to apply," Uy said. "How the hire was structured showed that the university had thought deeply about how to make a focus on understudied areas and communities in a way that was just actually integrative instead of purely supplemental."
Uy said he was "thrilled" when offered the position and called his friends and family members. He also said that despite having designed and taught his own courses, he was "a little bit" nervous about stepping into the role. 
"I'm super pumped to be able to do this, but it's a little bit nerve-wracking to be like, 'Training wheels are off, here we go,'" Uy said. "But, I have wonderful colleagues in the department who are there to answer questions or talk through particular issues or strategies with me, which I'm incredibly grateful for."
Faulk said she's excited to join a department that's so welcoming and interested in her field of study. She said that in her interview, faculty members were engaging with her work and where it may be headed in the future. 
"Being in a space where there's collaboration but also mentorship is something that was really exciting," Faulk said. "I'm grateful to be joining a department and joining colleagues that want me to win, want me to thrive."
Uy said that during the interview process, he was able to sit in on a world religion class for a teaching demonstration. He said that after being able to interact with JMU students, he was excited to start teaching and exploring the material. 
"It's really fun for me to see how the different perspectives that different students bring to the material," Uy said. "I just really enjoy working through interesting material and interesting subjects with people who are curious and want to engage." 
Perez said she loves helping students make connections through teaching and providing scholarship about the criminal justice system — an area in which many people's thoughts have been influenced by media coverage. "When students get that 'aha' moment where something suddenly clicks, and to know that I was able to help them get there, is really rewarding for me," Perez said. "I see my contributions to the justice studies department, but also the wider university, as an invaluable aspect of their radical changes and cultivating an environment that embraces different identities and perspectives."
Wourman said that historically, academia has had a disproportionate number of minority and underrepresented faculty members. She said creating a more diverse and inclusive institution will give students a more "holistic" experience. 
"They say the best time to plant a tree was yesterday, but the second-best time is now," Wourman said. "Now more than ever, we need to start rethinking the culture of academia, and this cohort hire bringing in fresh perspectives is amazing." 
González said JMU's initiative showed how many universities are becoming more dedicated to issues surrounding diversity and social justice. She said other universities should implement initiatives like cohort hires.
"It shows that administrators care that the faculty that they're hiring within cohort won't just be independent within their departments," González said. "But, [it shows] that administrators are actually walking the talk."
Torres said being able to meet JMU students was a large factor in choosing to take the position at JMU. She said teaching students who are eager to get involved with the work the cohort conducts is exciting.
"My favorite part of teaching is really bringing information to students who have no prior exposure, starting at that square one and seeing where they take it," Torres said. "We're taking this very seriously that we're trying to build a really new version of the university into the future." 
Contact Ashlyn Campbell at campbeab@dukes.jmu.edu. For more coverage of JMU and Harrisonburg news, follow the news desk on Twitter @BreezeNewsJMU.