With a culmination of winning programs, new facilities and a fresh era for football, there might not be a better time to be joining James Madison University from an athletics standpoint.
JMU is in its prime of athletic fruition, with three consecutive seasons of the highest total win percentage in the state of Virginia. Since the 2015-16 academic year the Dukes have yet to boast a win percentage below 63.3 percent, and have had 13 conference championships across nine different programs — with at least two more expected this spring in lacrosse and softball.
The key to such widespread success? Attention to detail. Lots of universities may try to put all their eggs in one basket to dominate one specific sports in hopes that the success would spike interest in the remaining programs. But at JMU, Director of Athletics Jeff Bourne and his staff have instilled a common ideal from the top of athletics that focuses on making sure every program gets the same amount of attention and respect.
"We've got something very special that students want to come and be a part of and that's made up of a culmination of all their experiences," Bourne said. "All of those elements, we've weaved together to form an experience and, for us, it's about making that the best experience that it can be — better than anywhere else in the country,"
The department of athletics has made sure it continuously upgrades its facilities, even beyond the revenue sports of football and men's basketball. The East Campus Tennis Courts, also known as "the bubble," was built in the winter of 2017-18 in order to create a year-round opportunity for practice and matches for both the men's and women's tennis teams.
JMU also opened up the JMU Athletics Training Center at Sentara Park in the fall of 2018, and while it serves as a secondary facility for football practices during bad weather, it can also be used by both soccer teams and the lacrosse program.
"We approach everything we do in athletics with a purpose," Assistant Athletic Director for Communications Kevin Warner said. "We want all of teams to be successful. We've worked really hard to put all of our programs in a position to succeed and we believe in that approach."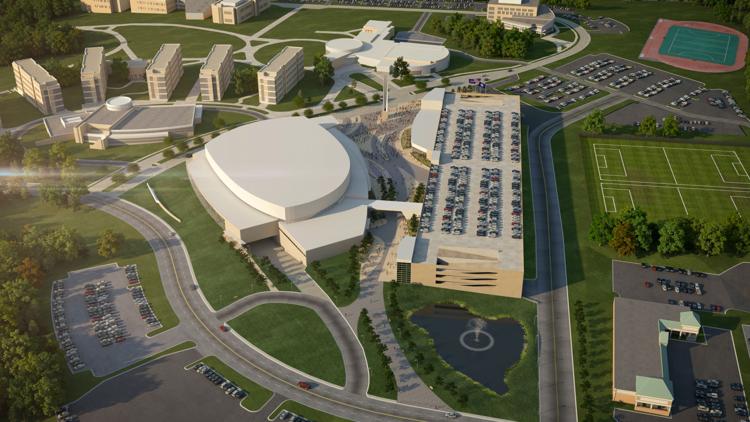 The next, and probably most exciting, facility upgrade is the new, state-of-the-art Convocation Center — set to open up in the fall of 2020. The estimated $88 million project will serve as the home for men's and women's basketball, along with holding commencement ceremonies and other student gatherings. This stadium will be a massive overhaul from the current arena that was built in the 1980s, one that lacks an open floor plan and the ability to have video elements and other modern gameday technology.
"In some ways it's hard to put in words, but it's going to be transformational," Warner said. "I found myself this season sitting in the Convo during games and just imagining what the new arena is going to be like, it's going to be a completely different environment."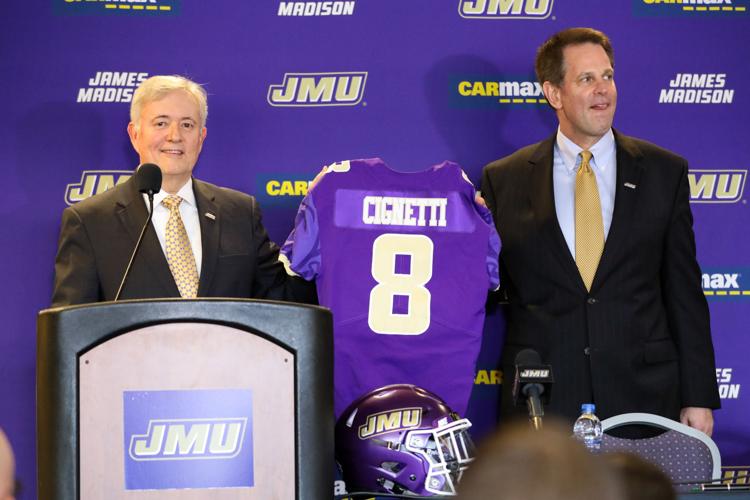 While the incoming class can look forward to a new facility down the road, they'll begin their JMU careers with a fresh wave of football under new head coach Curt Cignetti. James Madison has boasted one of the most dominant FCS teams in the last three years with a 37-6 record, eight playoff wins and a national championship in the 2016 season.
After a slight dip in success last season, former head coach Mike Houston took a job at East Carolina and opened up the opportunity for Cignetti — a coach with 36 years of collegiate experience, four of which with Nick Saban at the historic Alabama program.
From his first day at the helm, Cignetti has made it known that JMU's shortcomings in 2018 are far from acceptable. The former Elon head coach knows what he was brought in to do, and that's to bring conference and national titles back to the 'Burg.
"Words can't express how excited and grateful I am for the opportunity to lead the program," Cignetti said. "We have high and lofty goals for where we'd like to go, relative to what we've done. I don't mean to put unrealistic pressure on myself but I know what the expectation level here is and I do embrace that."
Team philosophies and personnel sets may change under this new regime, but one thing that will always remain the same is JMU's excellent pre-game environment. With multiple tailgating areas, weekly planned activities and a raucous stadium, spending your Saturday at Bridgeforth Stadium is a must for a complete football experience.
"You may not get it until you've seen the behind-the-scenes [work], but nobody in the country does a football gameday like we do," Warner said. "We care about doing it the right way."
JMU, once again making sure its attention to each team is spread out evenly, also extends its game day festivities beyond the football field. T-shirt tosses, halftime contests and other various giveaways are just a few of the things you can expect at a basketball game in the Convo or a lacrosse game at Sentara.
While enticing fans to attend games is certainly a way for the university to make more money, there's another very important reason to why filling up the stands is a key component for success.
"We need the students," Warner said. "We need that energy, we need their presence. It makes a difference to our student-athletes. When their classmates are out there cheering them on, it makes a difference."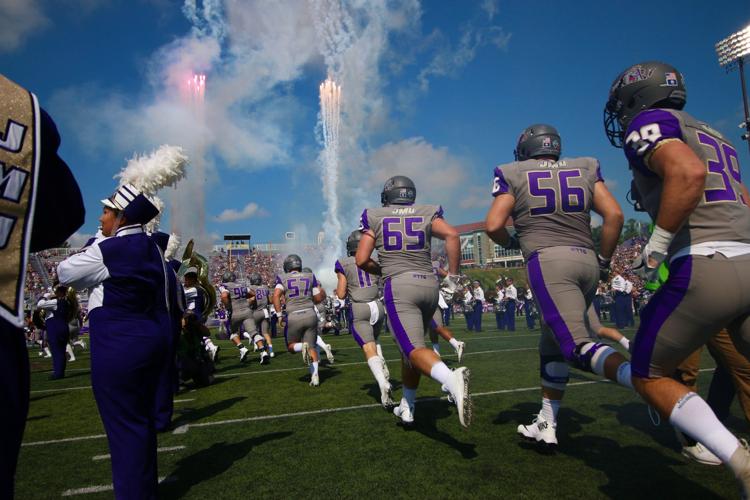 As if contributing to a fun gameday environment isn't exciting enough, the success of the programs that play outside of Bridgeforth is at an all-time high. Lacrosse is fresh off its first national championship after a 22-1 season in 2018, men's soccer just took a run to the quarterfinals of the College Cup, and, as of March 25, softball is on pace for its seventh straight season with 40-plus wins.
The swimming and diving team has finished top-2 in the conference for the last nine seasons, baseball is on its way to its first winning season since 2011 and volleyball is 36-5 at home over the last three seasons. Even men's basketball, the program with three straight losing seasons, is set for an intriguing 2019-20 campaign with talented guard play and a strong incoming class.
"It's an exciting time," Warner said. "We've been on a pretty impressive trajectory. If you go back the last three and a half years, I would argue it's the greatest stretch in JMU Athletics history. It's not just a flash in the pan, it's not just that we've gotten lucky. It's a lot of purposeful work that's fallen into place … the framework is in place to keep the success going."
With anticipation surrounding just about every athletic program and a slew of facility upgrades to look forward to, the time to be joining the Dukes is now. The philosophy of sustained success and refusal to be a "flash in the pan" type of program has JMU on its way to new heights as one of the most complete and well-rounded programs in the country.