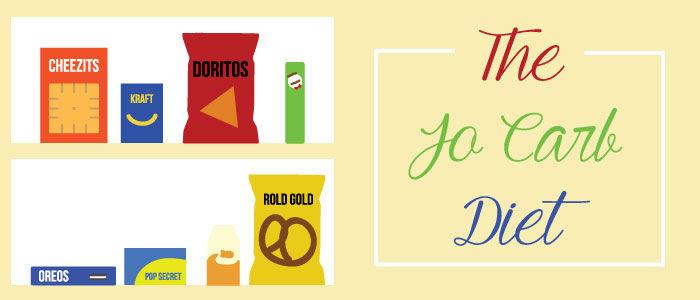 Craving something salty? Sweet? Spooky? For this Halloween, I have done a rating of the best candies this season for trick-or-treating.
1.     Reese's Peanut Butter Cups
Forever an all-time favorite for peanut butter lovers, Reese's Peanut Butter Cups are slaying the game this Halloween. Nothing is better than the classic pairing of peanut butter and chocolate: Sugary sweetness with a little bit of a salty peanut butter taste kicked in. For those of you who aren't #teamPeanutButter, I'm sure you'll be able to find a fair trade for them.
2.     Kit Kat bars
Break me off a piece of that Kit Kat bar! These treats are the perfect combo of wafers with a thick layer of milk chocolate over them. These crispy wafers are a perfect Halloween candy because of its addicting qualities and the fact that it's a sharing snack with two bars per candy.
3.     Snickers
Snickers is a nutty snack, with nougat and peanuts topped off with caramel and dipped in milk chocolate. A hearty candy, snickers can fill you up after one bite. The classic, "You're not you when you're hungry" commercials explain it all. But, aside from the fact that they're filling, this candy encompasses everything a chocolate lover needs in a bar: caramel, peanuts and, of course, milk chocolate.
4.     Starbursts
These unexplainably juicy, fruity squares are a popular favorite every Hallows Eve. The soft, taffy-like candies come in five standard flavors of fruit: strawberry, cherry, orange, watermelon and lemon. A dream of mine is for Starbursts to come up with a new and exciting flavor in order to possibly make its way to the top of my list. However, I never find myself disappointed when I find that Starbursts have been dropped into my trick-or-treat basket.
5.     M&M's
All different colors but the same milk-chocolate flavor, M&M's have been around for decades, and have always reached the top 10 list for candy. These colorful, button-shaped candies are filled with milk chocolate with an outer shell of colors including red, green, brown, blue, yellow and orange. Chocolate lovers can't wait to shove a handful of these chocolates in their mouths, with that first crunchy bite and then an endless amount of milky chocolate.
6.     Skittles
This Halloween, kids all over will be tasting the rainbow with these fruit-flavored chewy candies, whether they be the classic rainbow colors or any of the new and innovative flavors such as tropical Skittles or the sour Skittles. These cavity-causing candies satisfy any sugary sweet craving you might have. My only pet peeve here is how they get stuck in my teeth, leaving most of the Skittles in my mouth instead of my stomach.
7.     Twix
You must be thinking, not another milk chocolate-dipped candy. But actually, Twix is one-of-a-kind with its butter cookie center topped with caramel and then coated with milk chocolate. Aside from the similarities to the Kit-Kat bar with its wafer and the Snickers bar with its caramel, this chocolate candy is packaged in pairs, so there's always room for seconds. I always look forward to having Twix every Halloween because of the instant taste of caramel and chocolate as you bite into the bar. My only downside to these candies is that they seem very unoriginal and can get boring after a while, whereas my top five are addictive candies that everyone wants to find in their Halloween bags.
8.     Tootsie Fruit Rolls
I find myself loving the Tootsie Fruit Rolls more than the classic chocolate Tootsie Rolls this Halloween. With plenty of colorful flavors, these taffy-like rolls are individually wrapped bite-sized candies that are available in almost the same exact flavors as Starbursts: cherry, lemon, orange, vanilla and lime. These Tootsie Rolls are more taffy-like than Starbursts, but I find that they're trying too hard to be similar. I've noticed that they're appearing more and more each year at my neighbor's doorsteps, so Starbursts lovers should prepare themselves for a new favorite.
9.     Nestle Crunch
Thinking back to my elementary school lunches, I always had a Crunch bar in the corner of my tray waiting for dessert. This Crunch bar had to make it on my top 10 list because of how classic this chocolate bar is: a simple milk chocolate bar mixed with crisped rice. With only two ingredients, this candy continues to surprise me on how perfectly it melts in my mouth after a huge crunchy bite. I only wish I saw these more and more. But I find this candy less frequently every Halloween, only opening my bag to be disappointed and Crunch-less.
10.  Twizzlers
Twizzlers are a long, spirally, fun candy for everyone to find in their bags on Halloween night. A sweet and fruity licorice, Twizzlers have been around as one of the most popular candies for decades. The original Twizzlers come in one flavor, strawberry, which can't help but make everyone sigh. I used to trade them for chocolate, but eventually I stopped finding people who liked Twizzlers. Every once in awhile, I'll be willing to have one, but that just means that Halloween is the only time Twizzlers can shine.
Who doesn't love a holiday where you go door to door just to get free candy? Get ready to ring those doorbells and smile your ghouling smile as you say "trick-or-treat" this holiday weekend while you continue to stack up on your sweets. You're not doing it right if you don't give your dentist a scare after eating all of these Halloween favorites.
Joanna McNeilly is a sophomore writing, rhetoric and technical communication major. Contact Joanna at mcneilje@dukes.jmu.edu.