Barbara Parker leans against the Patrick Henry Building in Richmond, Virginia, clutching a petition to her chest, and watching her husband, Andy, give a statement to the cameras surrounding him. In a past life, Barbara would've been lobbying for the arts at the Virginia Commissions for the Arts building, just next door. But today, she and Andy fight in the name of their daughter, Alison.
"I'm here. Once again," Andy says to the cameras. "Trying to do the right thing to honor his daughter's legacy."
The petition in Barbara's hands holds more than 3,000 signatures opposing a measure Gov. Terry McAuliffe is planning to sign – a bill that would reverse Attorney General Mark R. Herring's move just months before to tighten gun permit standards in Virginia. The bill started out with restrictions on gun licensure, stating that Virginia wouldn't accept gun licenses from states that had lesser restrictions on guns. The bill ended up with voluntary background checks at gun shows and restrictions on gun rights for domestic abusers. 
When the Parkers were in agreement with the governor, they enjoyed VIP spots behind McAuliffe's shoulder in his office. Now that they're on opposing sides, the Parkers are met outside by aides.
"We're not on his A-list anymore," Andy says.
An aide emerges from the Patrick Henry Building for a third time to meet the activists, and with no pomp and circumstance, quickly takes the petitions from Andy with a muttered "Thank you." He walks back into the building.
So Andy, a former member of the Board of Supervisors in Henry County, takes his place in front of the cameras with note cards in hand, and pleads with McAuliffe to reconsider the measure one last time.
The rally, though, doesn't move the governor. A few days later, on the six-month anniversary of the day Andy and Barbara Parker's daughter, Alison, was murdered on live television, the governor makes the deal official in an Executive Mansion ceremony, the first of its kind during his administration. It's a stunning turnaround for the Parkers, who say they feel betrayed.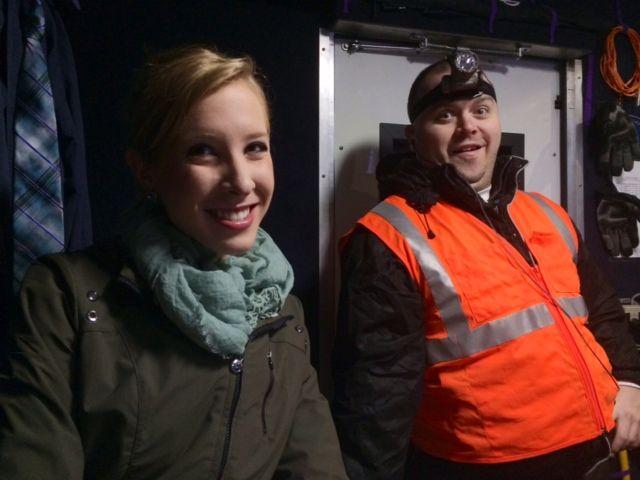 And how could they not? McAuliffe was one of the first to call with condolences following the August murder of budding reporter Alison, 24, and cameraman Adam Ward, 27, by a disgruntled former reporter from their Roanoke station. A few days later, McAuliffe would attend Alison's celebration of life in Martinsville, where friends and family remembered the WDBJ reporter and James Madison University alumna ('12) who covered both breaking news and pig-kissing contests with a drive that made her popular among viewers and a rising star in TV journalism.
"Back when we were BFFs," Barbara says.
After the shooting, the Parkers were ushered like VIPs into the governor's office and McAuliffe  appeared in Washington, D.C., for a rally, where he was photographed embracing Andy Parker, who was wearing a turquoise shirt to honor his daughter's favorite color. In front of the lectern where the two spoke was a red sign with white writing: "Whatever It Takes."
The Parkers are involved in several gun-responsibility groups, including Everytown for Gun Safety and Moms Demand Action. Their work has taken them across the nation, including to the White House where Andy and Barbara attended CNN's "Guns in America" town hall meeting in January with President Obama, who had just signed several executive orders relating to gun regulations.
"Every day is a lobby day," Barbara says. Since Alison's death, she went from working full time as the director of programs at Piedmont Arts to barely one day a week; she recently announced her retirement at age 66. "We've basically just quit our jobs. We felt like this had to be our new mission."
With Andy's background in politics and as an actor on Broadway (the couple met in 1974 when Andy was a singing waiter working his way through University of Texas, and Barbara worked backstage at the dinner theater), Barbara's experience advocating for the arts and the support from Chris Hurst, 28, Alison's boyfriend and fellow WDBJ anchor, the Parkers are used to the spotlight and perhaps more comfortable in the media than others who've been thrust into the limelight.
"We had a choice after Alison was killed," Barbara says. "We could just curl up in a ball and do nothing, or we could get involved."
 And so they got involved with, in Andy's words, "the club that no one wants to join."
"This isn't a grief group," he adds. "We're pissed off and we're gonna do something."
But when they're not out there "doing something," in their quiet moments alone are when the anger and grief are most personal.
"It's hard not to be bitter," Chris, 28, says. "I am upset for myself and upset for the Parkers and the Wards, but I'm chiefly pissed off for [Alison]."
Away from the rallies, the Parkers return to their home in Collinsville, a city of 7,300 in southern Virginia, and walk through the door painted turquoise, the color Alison loved. They pass a portrait of Alison and their son, Andrew, and Alison's Ted Yates Emmy Award, which was awarded after her death. They take off their color bar pins with the words "Whatever It Takes" written across them, and sit in the house where their children grew up.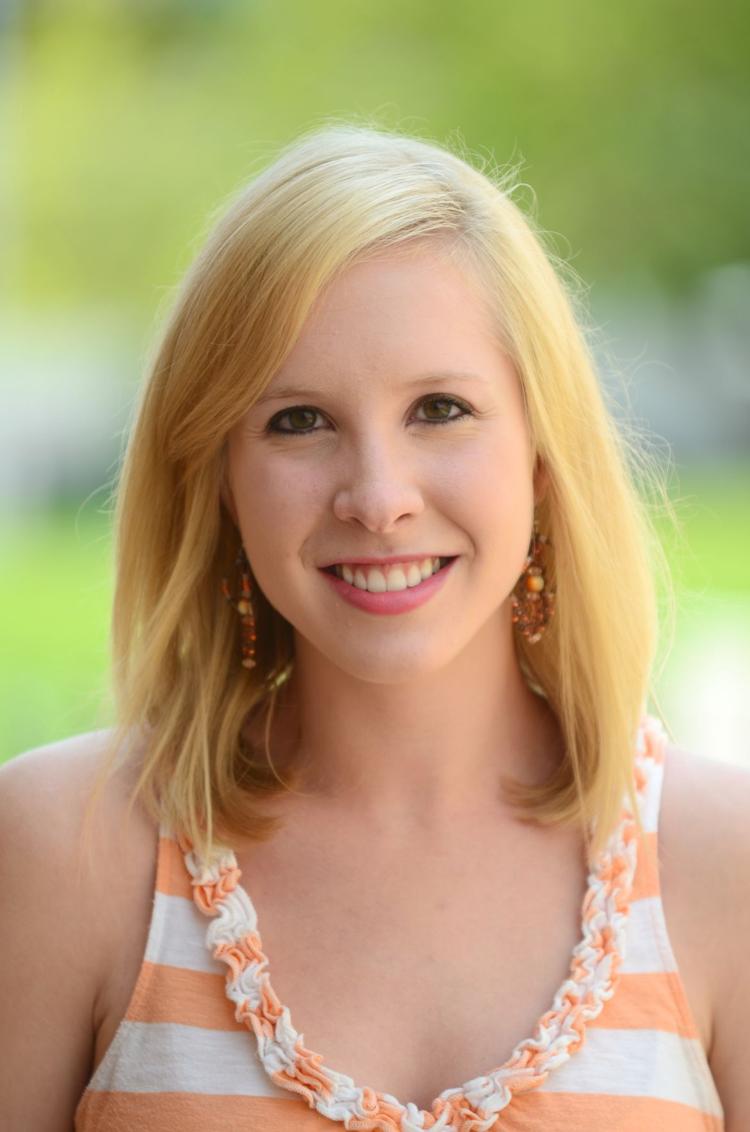 "We focus on this thing when we're out there with the rallies and out there with the media, but then we come home," Barbara says. "And not only do we have grief, and feel at a loss, but we're sitting here, staring at each other and not having things outside of that."
Their lobbying efforts introduced them to new friends who share a common experience and a common cause. One couple who lost their daughter in an Aurora, Colorado, movie theater shooting travel the country in an RV and inspired the Parkers to buy one. It sits on the street in front of their house. They've yet to use it.
Their other friendships have changed.
After Alison's death, the Parkers were on a whitewater kayaking trip when a friend and tripmate approached them to offer his condolences. But he went on to tell Andy that he didn't agree with what they were doing on the gun issue.
"It's like, 'Look, man. We're on the same page here. Nobody's trying to come and take away your guns,'" Andy told him.
Right after the first rapid, the man hit a rock and turned his kayak over. After checking that he was OK, Andy knew exactly what had occurred.
"That's Alison," Andy recalls thinking. "Alison did that. She was the unseen rock."
Even running errands in Collinsville has become a challenge.
"To have what we call the things that trigger … it's hard to go out. Because you get recognized but the bad thing is, especially around here, when they say, 'I used to watch her everyday,' it just rips your heart out again," Andy says, shaking his head. "So you feel like you're kind of a prisoner of the house to a degree."
It's those stretches when they're not on the road and attending rallies that the Parkers are still figuring out how to navigate. 
"It's tough to get up in the mornings sometimes," Barbara says. The first part of her routine is something that's taught at many bootcamps: making the bed. "If you get up in the morning and you make your bed, you've started the day doing something right. And it can help you go on to the next step in the day, and do the next thing. So that's part of it. It's just getting up in the morning. That first step."
In their house, though, they find some comfort, because it's where so many parts of Alison still live on.
Alison's childhood bedroom, now a guest room, remains mostly untouched from the time when she moved out for college and her career. Pictures of her 13 years of dance line the walls, with her black ballet shoes resting on a bench at the end of the bed.
On a table against the wall is a framed picture of the JMU football team raising their helmets to the jumbotron to honor the fallen journalist at last year's opening home game, the first game after Alison's death. Further along the table is a selfie of Alison in the WDBJ studio, making a funny face.

"She'd always take these bizarre selfies that were in the newsroom," Barbara says, laughing.
Chris stands in the doorway of her room under a pink paisley "AP" that rests on top of the doorframe.
"It's a comforting room," Barbara says, looking around. "It just reminds me of her." 
In the closet, Barbara pulls out scrapbooks she made throughout Alison's life.
"It's like having her whole life in pictures," she says as she flips through the pages. "She was supposed to take these someday and it would be her whole life in pictures."
One of the albums is covered with colorful polka dots. The album has pictures from the day Alison was born through middle school. The second, with a cheetah-print cover, documents her high school years.
The last album is light purple, with the words "Alison at JMU" printed on the cover, accompanied by a picture of her at graduation.
The scrapbooking tradition didn't end with Barbara. Alison picked up the craft and had begun making one for Chris, documenting the first six months of their relationship.
On their six-month anniversary, Alison gave it to him. On one of the pages, she wrote, "All these pictures are from my phone. It's your turn to take them and upload adorable pictures on your Facebook page for the next six months." 
Another page filled with her handwriting says, "I can't wait for more six monthaverseries" with a smiley face. There would be no more six monthaverseries.
A few months after her death, Chris posted on his Facebook page that he'd finished adding his own pictures to the album. One of the pages has pictures of the couple with the words "July was magical" written in Chris' handwriting, next to a picture of them whitewater kayaking with Chris' dog, Sophie. It would be their final trip together.
"I have more than a hundred pictures of us, or her, or something of our relationship together," Chris says.
 Chris has taken a cue from Alison, and has started to make a photo album with the approximately 500 letters and messages that have been sent to him since her death. He says that he's "felt compelled to keep them all."
 "I learned, still learn, a lot from her," Chris says. "She would be so pissed if we just turned into puddles."
 "She lit a fire under you, that's for sure," Barbara adds, nodding to Chris.
 Andy smiles. "She was lightning in a bottle."
 Quiet moments like these always seem to end too quickly. Either Andy's phone rings off the hook after a mass shooting as the media seek his comments or they're called out for a rally.
 For now, the Parkers are biding their time while the presidential candidates fight through the primaries, waiting for the final candidates to be chosen.
Though there's no guarantee if any of their lobbying will pay off in the end, the Parkers find inspiration in Alison's favorite movie, "Galaxy Quest," a quirky parody of the sci-fi film "Star Trek."
"It was a cliche but their tagline was like, 'Never give up, never surrender.' And it's true … we're not giving up, we're not gonna surrender," Andy says. "We're gonna, for lack of a better word, reload and go after them again."
Contact Lauren Hunt and Katie Byrnes at breezearts@gmail.com.