The International Festival brings people from all walks of life together. It allows students to get out of the JMU bubble and experience firsthand the wide range of diversity that exists in Harrisonburg. The experience began with a row of signs, each reading different languages' translations of the word "hello," and gave us major Disney World's "It's a Small World" flashbacks and helped to get us into the spirit of the festival.
Fortunately for us, with this diversity comes culture and with culture comes food, so we ranked the various delicacies we tried that were showcased this year.
5.  South American: We tried the broccoli pie from the new food truck, Delicias Marina. It was served cold and didn't have the "wow" factor but it was cheesy and tasted like a quiche. Needless to say, it was devoured without a second thought. However, by the time we made our way over there, they had already sold out of their empanadas, which was heartbreaking.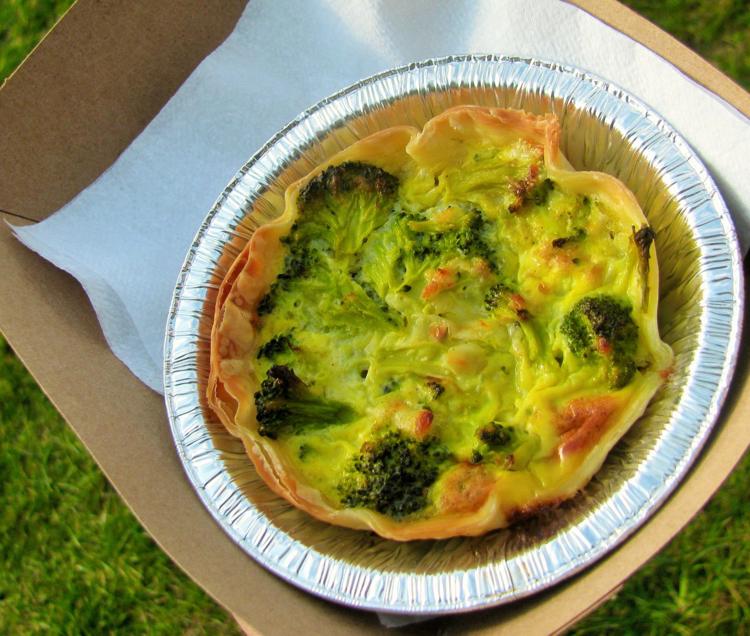 4. Greek: The Greek booth, instead of being run by a restaurant, was headed by a Greek Orthodox church. It provided us with interesting foods like dolmades, grape leaves filled with rice and beef, which were unfortunately almost completely overwhelmed by the strong flavor of the leaves. This was made up for by mouth-watering Baklava, a pastry filled with chopped nuts, cinnamon and plenty of other sweet flavors.
3. Thai: We decided to stick with a classic, and ordered a plate of tasty spring rolls from the Ubon Thai Victorian Restaurant stand. The inside of the spring rolls were filled with fresh veggies and crispy on the outside. They were also perfectly accompanied by a Thai dipping sauce, the ideal way to end our day of tasting.
2. Mexican: Three words: Mexican street corn. This was definitely a life-changing experience, brought to us from the El Sol stand. I love corn on the cob to begin with, but imagine it smothered in a creamy, cheesy sauce; it's something everyone needs to try. We also indulged in some authentic tacos, which were nearly impossible to put down. Each taco was filled with shredded beef, boasted a hint of lime and served with a lime wedge on the side.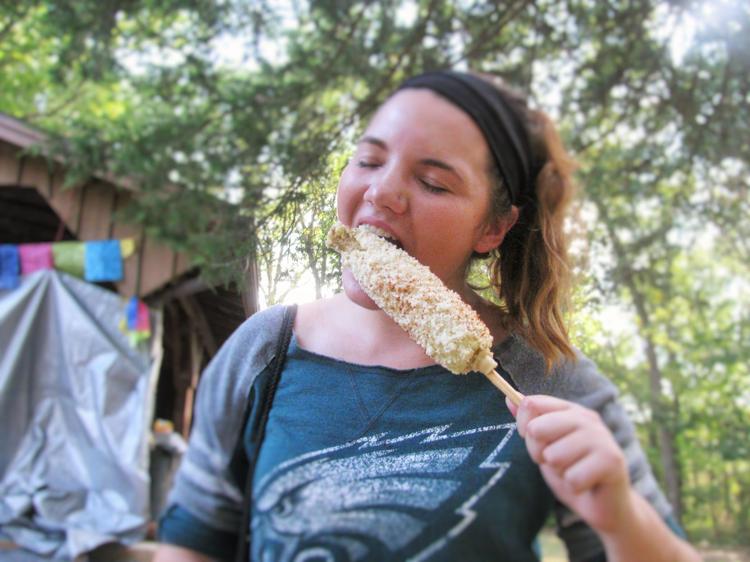 1. Indian: The chicken tikka masala and naan from Taste of India was hands down the best. The chicken was savory and delicious and the creamy tomato sauce was irresistible. While the chicken could be eaten with a fork, it was even better to eat using the naan, a traditional Indian bread, to scoop it up. This dish is definitely our new favorite comfort food.
Contact Kate Formeller and Carrie Domenic at breezearts@gmail.com.