"So, you know, I think abortion is, um."
Louis C.K.'s never been one to shy away from the heavy-hitting topics, but this one takes the cake as an opening statement.
From there, C.K.'s recently released Netflix stand-up special "2017" continues to delve into uncomfortable territory that's meant to make the audience squirm. But aside from squirming, the hour-long show also prodded the audience into answering this fundamental question: Why is life worth living?
Because in defense of abortion, he asserts, life isn't really all that great. Bad things happen daily and yet here we are, continuing to chug along. The world is made up of people that didn't kill themselves today, C.K. says. Despite this logic, though, C.K. remains on middle ground throughout this segment in order to allow his audience to draw its own conclusions and to show that there can be a less-extreme midpoint between anti-abortion and pro-abortion rights.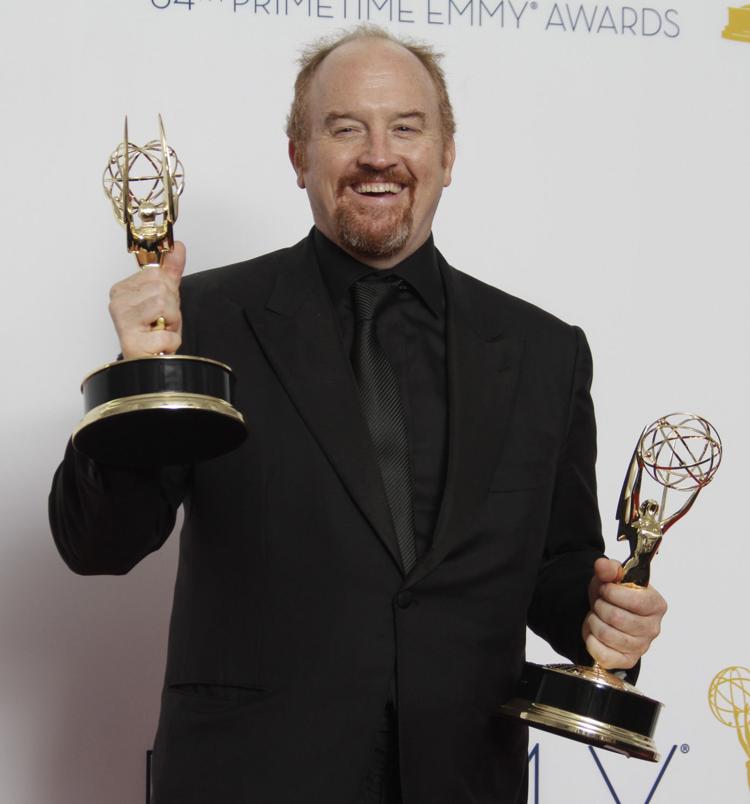 Clearly, it's uncomfortable material. But C.K. says it all with a sly little chuckle, showing the audience that he's somewhat kidding. At the same time, though, C.K. intends for the audience to really consider why we don't just off ourselves to relieve the pain of everyday life. And why can't we talk about suicide sensibly? As soon as you voice suicidal thoughts to a doctor, C.K. says, you're admitted to a mental institute. That doesn't seem healthy either.
But after these first 15 minutes in which he covers these taboo topics, he delves into what makes life worth living. The main example of this is love. "It's the best part of life," C.K. says. "I've always loved love." And after watching the rest of the show, I can safely put "comedy" on the list of why to remain alive, as well.
Over the course of the special, C.K. also includes particularly funny bits about how Christianity's "won" (we're all living in the 2017th year since Jesus's death), his decision to get his kids a dog and his conflicted feelings about the movie "Magic Mike." It's all hilarious, and C.K. puts another notch in his belt of stand-up successes.
Detractors of stand-up comedy mostly complain that this form of humor lacks spontaneity, a key factor in what makes us laugh in other situations. Stand-up, as opposed to other forms of laugh-inducing moments, is orchestrated and untrustworthy. But C.K. has always excelled at making his stand-up come off as casual musings that he's sharing with close companions rather than thousands of people in an auditorium. This nature allows him to get personal with his audience and spend his introduction talking about topics like suicide and abortion that many other comedians would consider career suicide.
But this episode showed a different side of him. Instead of taking the stage in his signature T-shirt and jeans, C.K. emerged in a pinstripe suit. This sudden act of professionalism comes off as jarring when you consider that he needs to maintain an air of relaxed riffing with his audience in order to make the ensuing subjects not feel preachy and over designed. However, he still delivers his jokes with his signature goofball, tongue-in-cheek informality that makes up for this impromptu decision to dress to the nines.
While in many ways "2017" seems to be a turning point for C.K.'s career, the show also proves that his comedy's still growing sharper. And since he's reportedly signed a deal with Netflix for two stand-up specials, it looks like we can expect to see more great things from the comedian in the near future.
Contact Emmy Freedman at freedmee@dukes.jmu.edu.