With Valentine's Day in the recent past, stores all around are putting their festive chocolates and candies on clearance. Chocolate lovers don't disappear after Feb. 14 though, so I decided to try out what the sales section had to offer.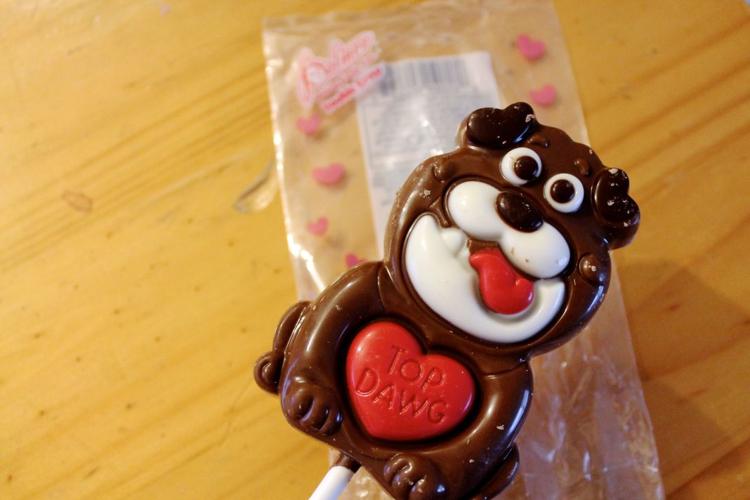 Palmer Double Crisp Chocolate Dog
✮✮✮
It comes on a stick, but this is no lollipop. This pure dog-shaped chocolate satisfies my need for chocolate, but it isn't anything special or memorable. I'll eventually get around to eating the entire dog, but I don't see myself buying it again.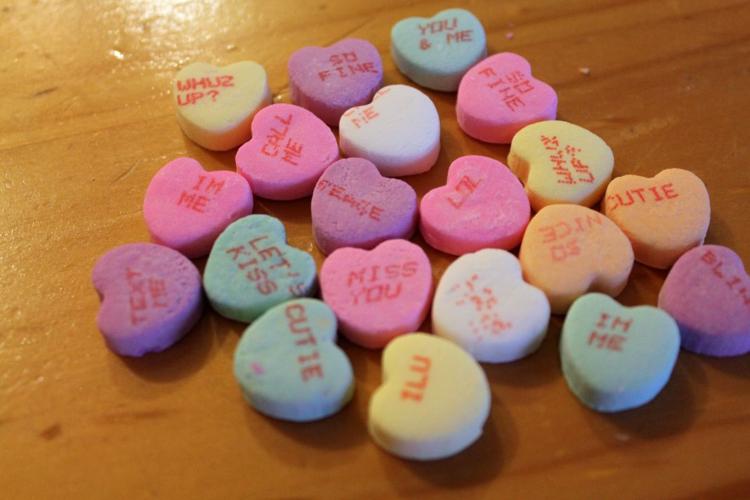 Brach's Heartlines Conversation Hearts
Zero stars
I was dreading these. I knew that I hated them as a child but I couldn't remember the actual taste. Now I know: chalk. These taste like chalk. At least they're photogenic. Emma likes food but Emma hates this.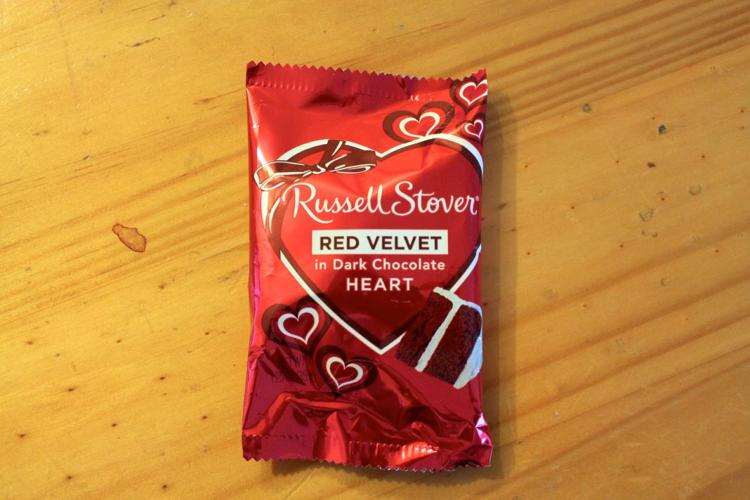 Russell Stover Red Velvet Dark Chocolate Heart
✮✮✮
I'm a big fan of red velvet cake so I was really looking forward to this, but the red velvet is a little too understated. You can't even tell what it tastes like until the batter-like aftertaste. I expected more from this, to say the least.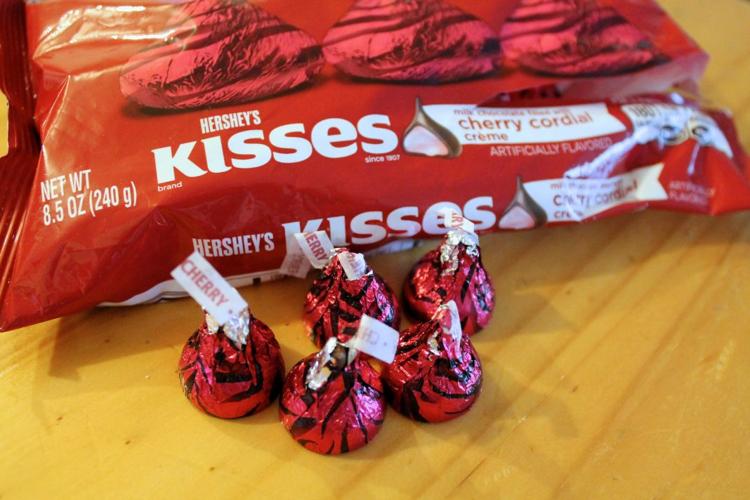 Hershey's Kisses: Milk chocolate filled with cherry cordial créme
✮✮✮✮✮
I loved this, and I knew I would, but I can tell you right now if you don't like cordial cherries you probably won't like these. The sweet and simple milk chocolate is characteristic of a Hershey's Kiss, but the subtle pop of cherry flavoring in the middle is a pleasant surprise that never gets old. I could eat these year-round.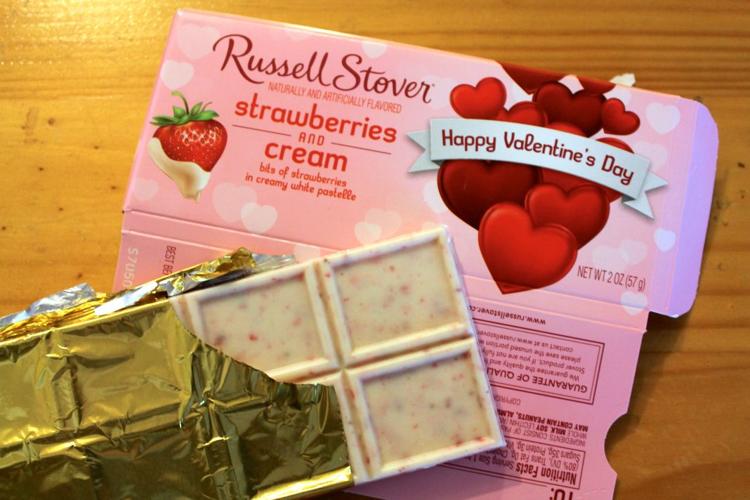 Russell Stover Strawberries & Cream Bar
✮✮✮✮
Underneath the pastel pink box was a gold wrapper that reminded me of Willy Wonka. It tasted like a strawberry shortcake, but with more sugar. The first bite was everything I wanted it to be, then as I chewed, it started to taste kind of plain, but there was a definite strawberry aftertaste that was surprising but pleasant. In the words of my roommate, "It tastes cute."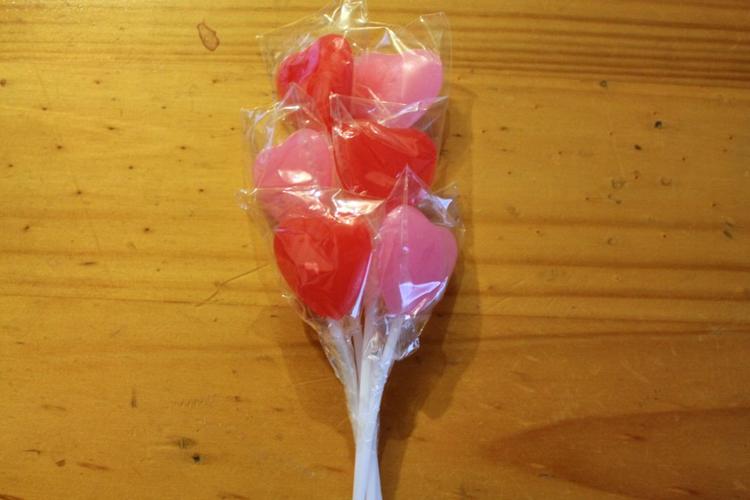 Galerie Cherry and Strawberry Lollipops
✮✮
This bouquet of heart-shaped lollipops was absolutely adorable, but not that exciting to eat. I actually expected them to taste like cough syrup, as most cherry and strawberry candies do, but the just tasted like sugar. It wasn't the worst thing I've ever had, but it made me feel more unhealthy than most Valentine's candies.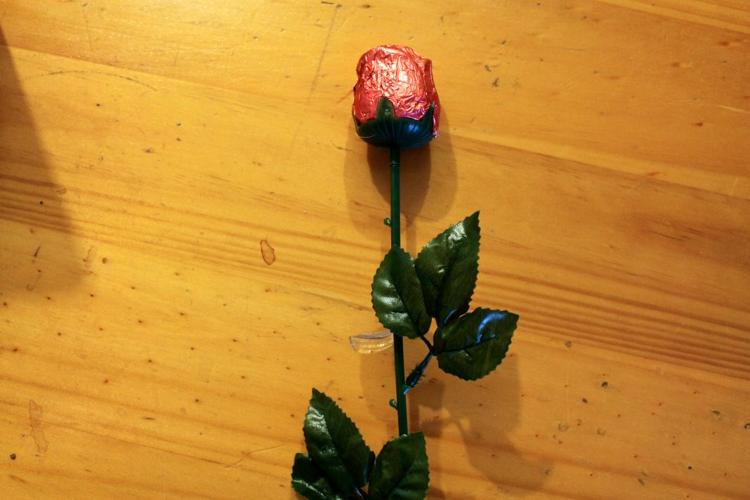 Albert's Milk Chocolate Beautiful Foiled Rose
✮✮✮
So the chocolate itself tastes great, and the presentation was by far my favorite out of everything I've tried, but I was super disappointed to take a hard bite into this dense chocolate flower and discover that it was hollow. Potential suitors, take note: I would much prefer a bouquet of chocolate roses to real roses, but make sure they are complete chocolate.
Emma Korynta is a sophomore media arts and design major. Contact Emma at korynten@dukes.jmu.edu.