Keep your eyes closed and feel the soft brushes dance on your skin. Hair is straightened and nails primed. You step into a gorgeous gown and strike a pose on the predawn beach, all while thinking about your next research paper. Flash. How many sources did you need? Click. MLA or APA? Meet Caroline Molloy.
"Basically ballet was over for me, which was devastating because I was set on trying to dance professionally," Molloy, a freshman justice studies major, said. "It was my main goal. After a year went by, I needed to find something that had to do with performing, because it was something I had done my whole life and what I wanted to do." 
Native to Hilton Head Island, South Carolina, Molloy has been juggling school, ballet, and modeling since she was 14 years old. Just recently, Molloy joined the acting world in the upcoming film "Baywatch" and  TV film "Killing Regan," which aired on Oct. 21, as well as acting in commercials for Jack's Hamburgers and a Super Bowl commercial for Belk.
"For the hamburger commercial I had to eat 60-70 burgers," Molloy said. "I ate a huge bite out of all these burgers that had paint on them so that they would look pretty on camera. I had a spit bucket and it was so gross but it was interesting to see all the little things that go in a shoot."
Working in a demanding industry and far from family and friends, Molloy modeled for Swim Week and Italian Vogue while living alone in Miami at 17 years old.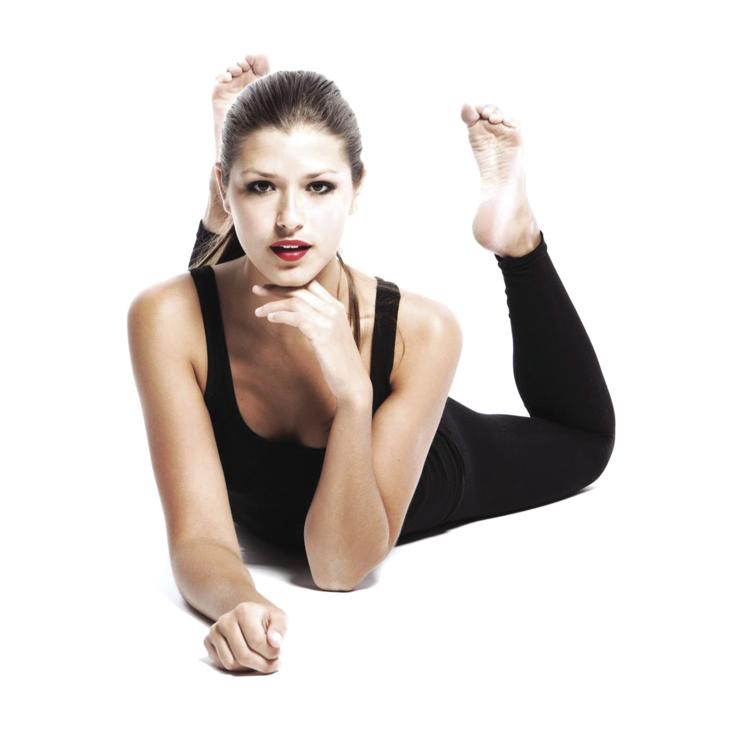 "You're out on a beach and it's four in the morning and you see the sunrise," Molloy said. "It is one thing people don't realize, is the amount of time that goes into modeling. We will work 19-hour, 22-hour days. It's not the most glamorous job people think it is. I mean you do get your own hair and makeup crew and trailer, but you definitely don't sleep or eat."  
Other aspects of Molloy's life weren't so glamourous either, for many years Molloy was a victim of bullying. Because of her past, she's now an advocate for federalizing an anti-bullying law.
"I am so grateful that I was bullied," Molloy said. "I am so grateful I was in an abusive relationship and I'm so grateful I had a way out. Because all of these things have made me who I am and shown me I was meant to go through that to help others come out. So there is a purpose for everything that happens in your life, they all happen for a reason."
Working with the attorney general of South Carolina, Molloy chose JMU for its proximity to Washington, D.C., so that she could be available if called upon for Congress. 
"When you first meet people, you have no idea what their story is," Julie Kasulis, a sophomore justice studies major and friend of Molloy, said. "But I think that is all the more reason to be gentle and to love people — especially when you don't know their story."
With her new book, "Warrior," to be published within six months, Molloy hopes to raise more awareness on the subject of bullying. In the book, she draws parallels with other traumatic experiences like sexual assault that have similar impacts as bullying. 
"The cause and the amount of damage, whether physical, sexual or mental, is the same amount of damage that leads to the same long term effects as bullying," Molloy said.
Molloy credits her support system of faith, family and friends for her success in life despite all the adversity she's faced.
"I'm not sure if I know yet where she is going to end up," John Sheehan, a close friend of Molloy and member of the band SonderBlue, said. "I'm not sure if she knows yet either. But the point that does matter is her curiosity and her hunger going after what she wants."
With a fresh start as a JMU student, Molloy takes on the role of full-time student as well as model and actress. The Shenandoah Valley is much different from the ocean view Molloy grew up in. Molloy plans to travel to New York this coming summer to work more actively in the modeling industry.
"I am very determined to not let modeling slip away," Molloy said. "I think that if you're super passionate about something and you love it, you shouldn't just give up. I don't want to give up until I've literally fallen flat on my face."  
Contact Teresa Cummings at cumminte@dukes.jmu.edu.