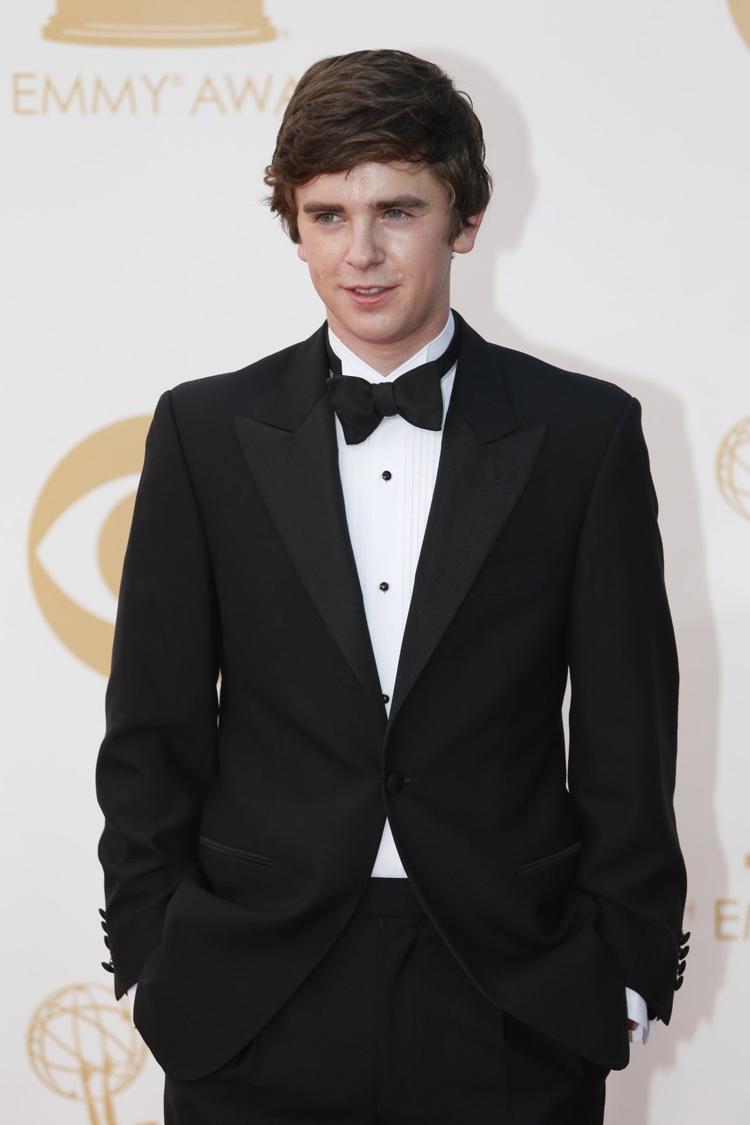 For those fans of the strange, creepy and just straight weird — "Bates Motel" is the show for you. It's a breathtaking perception of a prequel to Alfred Hitchcock's famous film "Psycho." Season 4 of "Bates Motel" will premiere Monday, March 7 on A&E at 9 p.m.. First, here's a quick look at some reasons why you should watch.
"Psycho" is one of the biggest movies of the 1960s in the American film industry that broke previous standards of sexuality and violence. It would then be the first to define the new genre of thriller films. "Psycho" took on the point of view of a mentally unstable man, Norman Bates, who carried too much of his mother within him.
This was Hitchcock's first horror movie and was also the first movie to show a toilet flushing. With the first release of the film, Hitchcock faced lots of controversy over the visual graphics of killing and blood that would create one of the most famous scenes in Hollywood history.
"Bates Motel" takes Bates and puts him in his teen years residing in a small town in Oregon. The show focuses on Norman's descent into madness while defining the mother-son relationship with Norma Bates that leads him.
Viewers are then given one full interpretation of Norman's early life and the creation of the motel with its major plots and many subplots of supporting characters. The show is never boring. At every twist and turn, there's some sort of new drama created with Norma and Norman at the center of it all.
Freddie Highmore plays the intricate role of Norman. You may know him as Charlie in the 2005 adaptation of "Charlie and The Chocolate Factory." Highmore does an amazing job of portraying Norman as a teenager oblivious of his mental health. He's constantly shown acting as both Norman, and the Norma that comes out from within him.
Norma is played by Vera Farmiga, who has made a name for herself on Broadway. She takes on the role of the protective mother of Norman who may take things too far when it comes to her son. She was nominated in the 2013 Emmy Award Show for the Outstanding Lead Actress in a Drama Series.
"Bates Motel" has also been known for its outstanding actors as supporting characters. Max Thieriot plays Norman's half-brother, Dylan, and becomes caught up with the drug trade of the small town. Emma Decody, Norman's love interest is played by Olivia Cooke. Nestor Carbonell plays the town's honorable sheriff, Alex Romero.
They all create a cast that does an amazing job of portraying all major and minor characters while keeping true to the story.
If drama mixed with a creep factor is your ideal monday night, then "Bates Motel" is the show for you. Season 4 could be the best season yet, so if you need to catch up or haven't started yet, you can find the first three seasons on Netflix. Either way, "Bates Motel" will leave you wondering just what really goes on in the mind of a psychopath.
Maddelynne Parker is a freshman media arts and design major. Contact Parker at parkermn@dukes.jmu.edu.