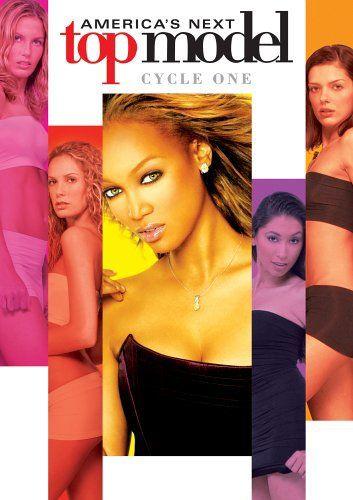 The runway's end is in sight for the iconic modeling show, "America's Next Top Model."
Tyra Banks, creator, host and judge of the show, tweeted about its ending on Oct. 14. 
"TYRA MAIL!" the former Victoria's Secret and international supermodel wrote in her tweet, referring to the way that contestants on the show receive information. "Thinking #ANTM22 should be our last cycle. I truly believe it's time. May your pics be forever fierce. Keep on Smizing!" 
The show first aired in 2003 and will draw the curtain after 22 "cycles," or seasons. Fashion celebrities far and wide have taken their turns as judges, from model Twiggy to famed fashion photographer Nigel Barker. ANTM has become a global phenomenon both on and off screen, with the contestants often traveling the world for various fashion shows and competitions. 
It's not enough to be a fan of ANTM; you have to be a die-hard fan. And let me tell you, these die-hards are not too happy to see Banks and her crew go.
"I've watched the show since cycle 14, but I've seen all of the cycles before that too since they rerun on Oxygen all the time," Amanda Dodge, a junior history major, said. "I love the show because I like to see the crazy photo shoots they do. I really loved when they started having male models compete, too, because it made it more of a diverse competition."
Banks' show was unique for reality TV. At the time, it was the first that was based in the fashion world. While it was able to showcase various angles of the fashion industry, including the intimidating and brutal ones, it also became a way for Banks to send a message of self-love and inspiration to the masses.
"I never thought my little idea would have people everywhere thinking differently about how they take photos," Banks wrote on Instagram. "I set out to create a show where Perfect is Boring. And I hope you've learned a heck of a lot from watching. I have an inkling you have. May your photos (and selfies) be forever fierce. May you always find your light. And may you werk hallways like runways. Always remember, you are beautiful & BOOTYful."
Banks has had many successful endeavors, from ANTM and her talk show, "The Tyra Banks Show," to her new panel show "FABLife" with Chrissy Teigen. As this fashionable chapter ends for her, another one beings: she has a beauty startup in the works, aptly named Tyra Beauty. 
"America's Next Top Model" will start its final strut down the runway on Dec 4. A huge chunk of reality TV will soon be missing from our lives, so let's hope that we can count on Oxygen to forever play its reruns.
Yasmine Maggio is a junior writing, rhetoric and technical communication major. Contact Yasmine at maggioym@dukes.jmu.edu.