When thinking of summer, most think of lounging by the pool and sweating off the stress of another tough two semesters. However, these Dukes are keeping it busy this summer by working unconventional jobs and internships. 
Abigail Theakston: Performer in "The Lost Colony"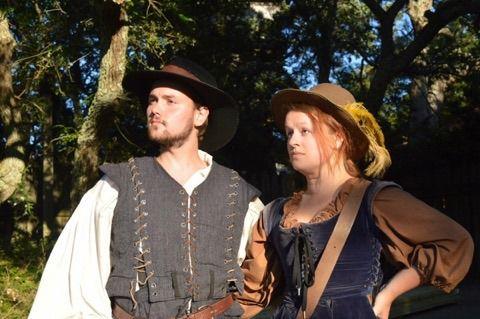 Junior theatre major Abigail Theakston remembers a lot about "The Lost Colony" show in Fort Raleigh National Historic Site. She's been going to see it since she was a child. Now as a performer there one thing she never remembered was the heat.
"I've learned how important it is to drink water," Theakston said. "It gets in the 90s every night for the show, which means it's incredibly hot all summer. The costumes are very heavy, so you've got to be able to drink a lot of water to survive the two-hour show each night."
After years of watching "The Lost Colony," this summer, Theakston is performing in it as a chorus member and understudying some of the major roles. The performance tells the story of the failed colony of Roanoke Island⁠— the English's first attempt to settle in America. A few months after landing, however, all of the colonists disappeared, and historians have yet to discover what happened to them.
The play started at the park 82 years ago and has become a staple attraction during the summer season. It takes place in an outdoor theater and creates an authentic experience for the viewers and performers alike. This unconventional experience has helped the cast bond, and Theakston hopes she'll be able to experience a similar connection with her classmates back on campus.
"[I'll remember] the comradery that's down here," Theakston said. "Everyone in the show is all friends with each other and work collectively well as an ensemble. Bringing that to JMU would be having better ensemble work within theatre and just being more comfortable with people on stage."
Ryan Thomas Stallman: Army commission officer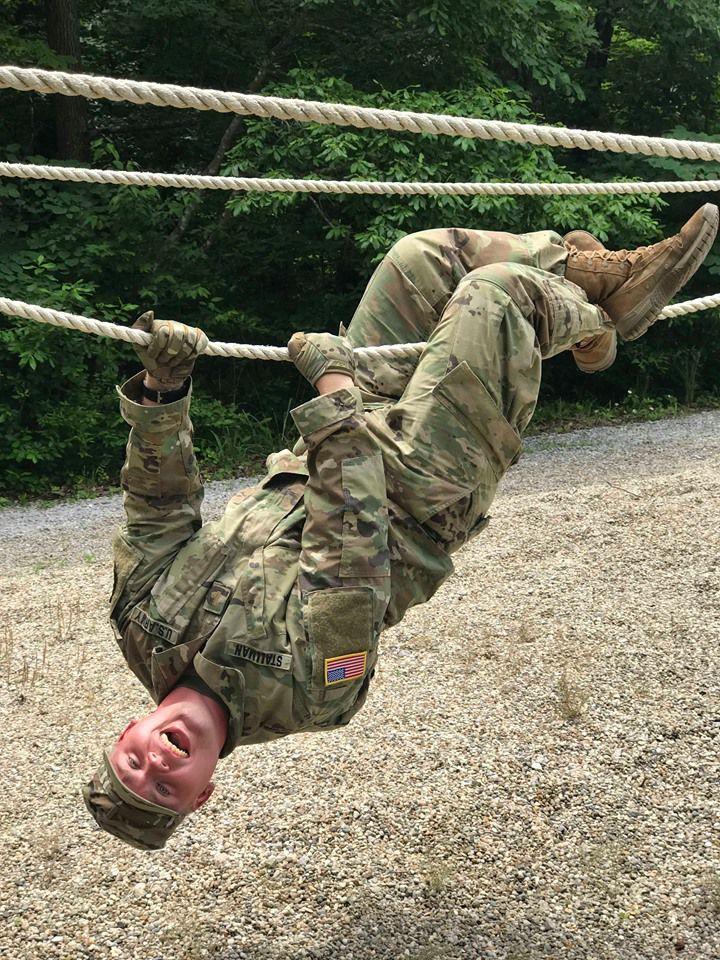 For every new cadet in the Army, it's necessary to attend a summer training session. These sessions consist of weeks of physical training and serve as an introduction into the force. While most would struggle in this environment, Ryan Thomas Stallman ('19) thrives.
After graduating from JMU this May, Stallman commissioned to become an officer in the Army. He's spending this summer in Fort Knox, Kentucky, assisting with new cadet training. He works in facilitating the ropes course and encouraging team building activities. 
While it's a rewarding experience, it's also difficult. The cadets and trainers endure 14 to 16 hour training days in the extreme heat, many of which are spent doing physical training. It can be mentally and physically taxing, but Stallman is taking in every experience this summer to be ready for leadership positions in the future. 
"The idea of being an officer was nice because I thought of how I'd be able to take some of the unique experiences I've had and apply that to people who are my age but haven't really gotten the help that I'd had or the relationships that I'd had," Stallman said. "I look forward to the idea of taking command and helping the people who are in the force as well as serving and giving back to the community like I've always wanted to."
JMU alumni are often known for their intense passion for their alma mater. As the saying goes: Once a Duke, always a Duke. While Stallman graduated a couple of months ago, he personifies that proud alumni spirit.
"Everyone here makes fun of me because every day, I always relate something back to JMU or talk about JMU," Stallman said. "I get teased a lot, but the thing for sure that JMU gave to me was a lot of the patience I have now and a lot of the personality. You've got to move on, but one thing that will never be lost for any JMU graduate is just what it means to be a Duke and that experience we all share." 
Ella Ferrin: Space communications Intern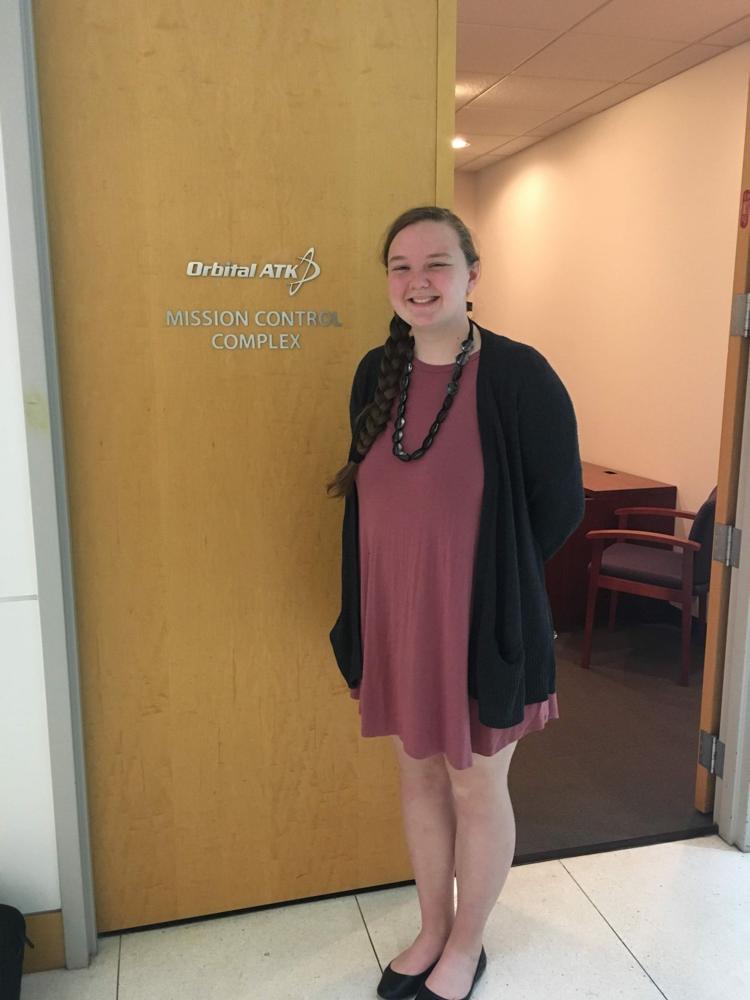 The nervousness in the air was palpable. It was hardly even light outside, but everyone in the press area was wide awake, listening to the scratching of the radio from mission control. It had been one of the busiest days of Ella Ferrin, a sophomore communication and media arts and design double major, could remember, and everyone's preparation had come down to this moment.
"The rocket launched, and I could see it and then probably five seconds later, you could feel it and hear it," Ferrin said. "It was so cool seeing that power."
For the past two summers, Ferrin has worked in the communications department at Northrop Grumman, first as a senior in high school and then this year as a full-time communications intern. The company is an aerospace defense company and provides assistance to clients like the Air Force and NASA.
Ferrin deals with social media and internal communications. While she mainly works in an office, she said that being involved in a company connected to the space industry is an experience unlike any other. She was able to meet astronauts and heads of NASA, learn about the history behind the space program and attend a rocket launch.
While she may not know much about the scientific part of the process, she feels accomplished that the work she was doing for the past two years contributed to the success of some of the country's most advanced technological projects. Her work has also cemented a passion. With the help of trusted mentors, she's gained the confidence to pursue communications in the future.
"It's definitely reassured me that this is the career that I want to have in communications," Ferrin said. "I don't know that I want to stay in the space industry necessarily. It's very awesome, but I often feel that I know nothing. Even just having a full-time internship has allowed me to see what an office is like, like office politics and having to deal professionally with coworkers."
Claire Baldacci: Energy and environmental engineering intern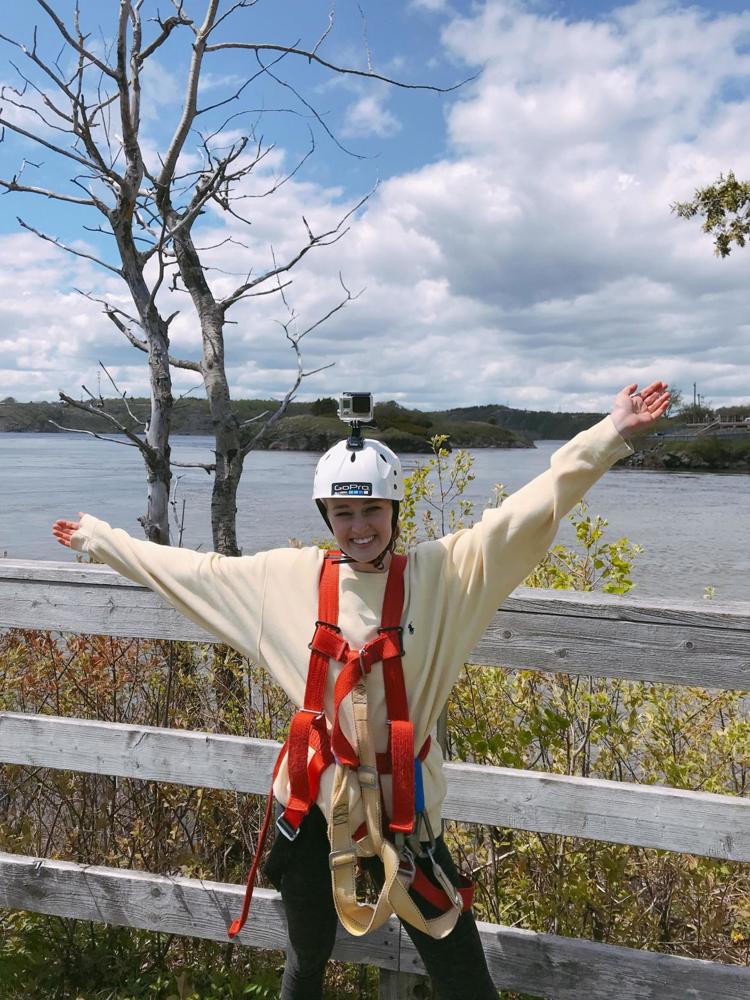 It's expected for college students to think about the next semester, grad schools, jobs and everything beyond. However, for Claire Baldacci, a senior geographic sciences major, her outlook of the future goes far beyond one person's experience. She's determined to make a difference worldwide through environmental sustainability. 
"I think that sustainable architecture is the baseline for a cleaner tomorrow, and it builds an environmental base from the ground up," Baldacci said. "Climate change and stuff like that is happening so fast, and it's so real and I think more companies really need to push for clean initiatives and more sustainable architecture in their buildings."
She's spent the past couple of months as the energy and environmental engineering intern at Mason and Hanger, a company that assists businesses to decrease their environmental footprint and receive Leadership in Energy and Environmental Design certifications. She mostly works in energy modeling, using computer programs to analyze places to improve environmental output.
Not only has she learned about the impact saving the environment can have, but she's learned about the people behind the business and what it means to be working outside the classroom. One powerful concept she's taken away is that those working in the industry are constantly working for change. This resonated with her as a woman pursuing a STEM career, and she hopes to see a greater percentage of women working in the field. 
"I'm just learning a lot about the ins and outs of the energy modeling industry and how real it is and how passionate these engineers are to really make a difference and not just save money for companies but help our planet in the long term," Baldacci said. "They're not just engineers, they're activists too, and that's really important to me."
Contact Camryn Finn at finnce@dukes.jmu.edu. For more on the culture, arts and lifestyle of the JMU and Harrisonburg communities, follow the culture desk on Twitter @Breeze_Culture.