As the weather gets hotter and summer plans come to fruition, many turn to their wardrobes to see how they can change up their style for the coming months. A common challenge during this time is finding the perfect shoe. The choices for new footwear tend to take more time than picking out a new shirt or pants, primarily due to cost and the sheer variety. This shouldn't be a strenuous task for anyone, so here are five shoe brands to help narrow down the search for the ideal summer shoe.
When Birkenstocks first became relevant again a few years ago, some people often labeled them as the "Jesus sandals" that were bound to be just a fad. However, many have come around to this shoe, investing in a pair once the warm weather hit. Also known as "Birks," they're a reliable brand of sandals that not only look pleasing when worn with the right outfit, but are comfortable once they're broken in. The initial feeling of sliding on a fresh pair will surely be off-putting at first, but they'll mold themselves to any foot size in time. Additionally, they come in a variety of color schemes and can withstand both wet and muddy conditions. If one prefers to let their toes breathe during those 90 degree summer days, Birkenstocks are a solid choice with a lasting reputation.
A hardy, durable shoe should be essential to anyone's wardrobe. Individuals who feel they've been lacking in this department should look no further than BANGS shoes. While they take inspiration from traditional work boots, BANGS have the overall look of a typical canvas shoe but have several qualities that make them stand out from Vans or Converse. For one, they offer pleasant earth tone shades like pine green and desert sand. Overall, these shoes are aesthetically pleasing and match with all kinds of clothes. A special quality that BANGS hold is that they're 100% vegan and made from ethically sourced materials. This promotes the importance of sustainability and the preservation of the planet. If one's in the market for an affordable and animal-friendly shoe, consider getting a pair of BANGS.
There's no safer bet than a mostly white shoe that seemingly goes with any outfit, and the Adidas Continental 80s fills this role well. If one owns a pair of Adidas Superstars or Stan Smiths and want something new (or they've just gotten too dirty), Continental 80s could be their next shoe. As the name implies, their design harkens back to the 80s', with the Adidas logo and font etched into the side of the shoe. The rubber cupsole also increases the comfort and flexibility of the shoe. Just a glance at these leather shoes reminds one of something their parents might've worn when they were younger. If one likes vintage styles, Adidas Continental 80s could be just the right fit.
For those who don't mind spending a hefty amount on their footwear, Nike Air Max 97s may be a nice addition to a shoe rotation. This iconic sneaker comes in many different color schemes and a streetwear enthusiast's best friend. While one of the bolder shoes on this list, many should view this shoe as a means of stepping out of one's comfort zone. The line design stands out from the endless catalogue of Nike shoes and one will not struggle to find a pair that suits their style. Nike Air Max 97s are the pair of sneakers for anyone planning to making a bold, individual statement this summer.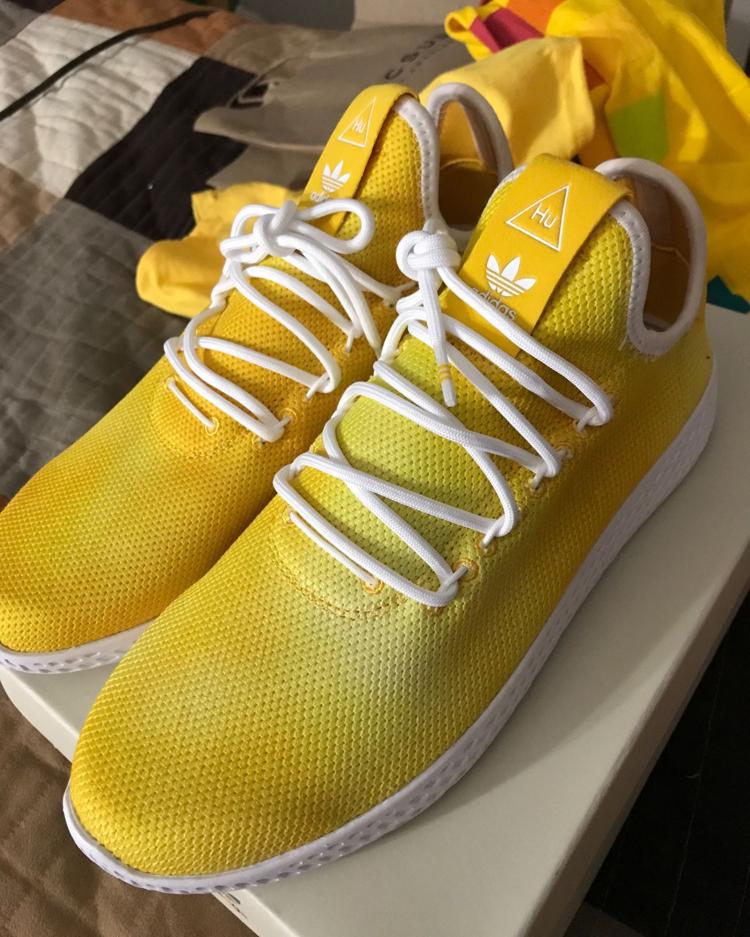 Pharrell Williams is more than a music artist, and his collaboration with Adidas reflects that. This lightweight and comfortable tennis shoe is equal parts versatile and distinct. The shoe's breathable knit design allows for a woven look and feel, which is handy for hot temperatures. While this shoe comes in basic colors such as white and beige, one should focus their attention on the Holi colorway if they want a vibrant and bold addition to any outfit. The way the gradient color design stretches across the shoe makes it look like one's walking on a rainbow.
No matter what shoe one chooses to purchase for this summer, they should always ensure that they feel like their best selves wearing them, regardless of what any outside force has to say. Fashion is widely known to be about expressing what makes one unique and happy, yet comfortable and fierce. That being said, everyone should have fun creating their own exciting outfits this summer so they feel phenomenal every time they walk out the door.
Contact Julian Denizard at denizajs@dukes.jmu.edu. For more on the culture, arts and lifestyle of the JMU and Harrisonburg communities, follow the culture desk on Twitter @Breeze_Culture