Thanksgiving is a time to spend with family and loved ones, but it's also a great opportunity to catch up on some of the best video games of the year. While 2019 didn't provide anything comparable to last year's game of the year, "God of War," it still offered several highly notable titles that shouldn't go unplayed.
"Borderlands 3"
First up is none other than Gearbox's highly esteemed "Borderlands 3." The series' fans waited quite some time for the franchise's third installment's release, and earlier this year, Gearbox gave them exactly what they wanted. "Borderlands 3" offers hectic and hilarious cooperative play for up to four players. Between its fast-paced combat and a strange array of over a billion randomized guns, "Borderlands 3" will easily satisfy any gamer's hunger over Thanksgiving break.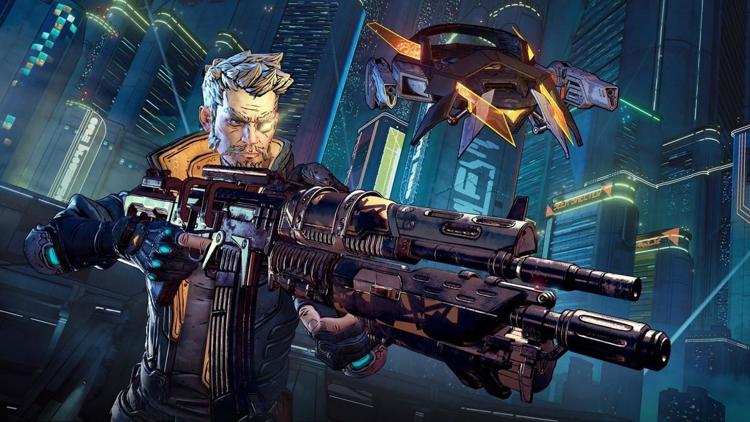 "Cadence of Hyrule"
"Cadence of Hyrule" is a surprisingly refreshing take on "The Legend of Zelda" series. The game combines the classic dungeon-crawling of former "Zelda" games, such as "A Link to the Past," with the new style of musical combat showcased in "Crypt of the NecroDancer." Its lighthearted story includes three playable characters and can be finished in 10-15 hours. The addictive rhythm-based combat makes "Cadence of Hyrule" a perfect game to pick up and beat while out of school.
"Death Stranding"
Hideo Kojima's first project since his departure at Konami had fans bewildered after the release of multiple trailers that revealed little about the game's direction. The gaming community seemed divided about "Death Stranding" after its mixed reviews became public. Regarding these reviews, Kojima stated in an interview with Italian gaming website TGCom24, "Americans are some of the biggest first-person shooter fans, and Death Stranding isn't that." The game is by no means a first-person shooter, but it's a truly unique take on what video games can be. 
The player is thrown into a world that has been devastated by the apocalypse and these events are referred to as the "Death Stranding." The main protagonist is a courier tasked with reconnecting the major cities that still stand in the United States, and most of the gameplay consists of the player figuring out the most efficient way to get from point A to point B. If one's looking for a strange experience that involves carrying around a baby and balancing several boxes on their back, then "Death Stranding" is the game to play. 
"Pok
e
mon Sword and Shield"
"Pokemon Sword and Shield" had high expectations, as it was the first official Pokemon game released on the Nintendo Switch, and it delivers a masterpiece to its fans. Whether one's a hardcore Pokemon fan or has never played a game in the series, it stands as one of the best games of the year.
"Pokemon Sword and Shield" sticks to the previous story structure of prior entries to the series but with a few tweaks here and there. Random encounters with wild Pokemon no longer exist, as they appear naturally throughout the tall grass and other areas of the map. The player no longer has to deal with mandatory tutorials or wait to be taught how to catch Pokemon. The Galar region's a joy to explore, and catching Pokemon has never been so entertaining. The new Galarian form featured in "Sword and Shield" adds evolutions onto older generations and can often change the Pokémon type. "Pokémon Sword and Shield" is unquestionably one of the best games to catch up on over break. 
"Ape Out"
"Ape Out" is a highly addictive indie game developed by Gabe Cuzzillo. The game focuses on an orange ape that escapes from a cell and brutally murders his captors as he finds his way through the maze-like level designs. The playful graphics and top-down camera perspective create a humorous atmosphere as the player casually throws enemies through windows and off buildings. "Ape Out" is similar to "Hotline Miami" and can easily be finished in around five hours. It stands as the perfect outlet for stress relief when the family inevitably starts to fight around the dinner table again. 
Contact Daniel Carter at carte3dt@dukes.jmu.edu. For more on the culture, arts and lifestyle of the JMU and Harrisonburg communities, follow the culture desk on Twitter @Breeze_Culture.