2020 has a legitimate chance to be one of the most influential and revolutionary years for video games to date. Both Sony and Microsoft are on the cusp of releasing the next generation of consoles that will set a new course for the gaming industry. Developers made sure to provide an unprecedented amount of games for the final months leading into this new chapter, and while there are plenty that deserve recognition, the following list showcases the most highly-anticipated games of the new year. 
"Cyberpunk 2077"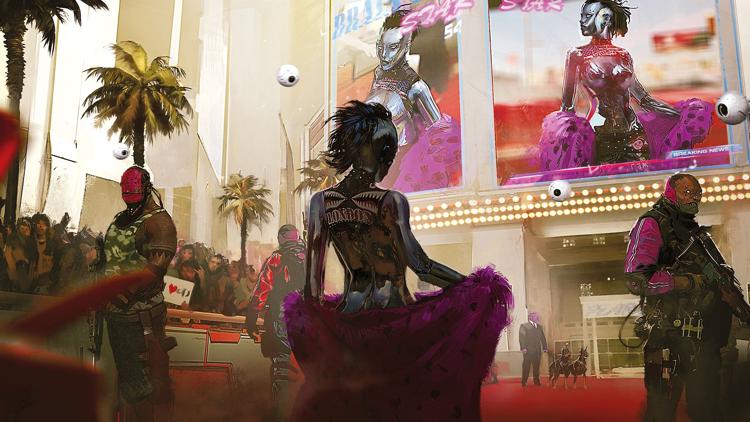 "Cyberpunk" looks to be one of the most ambitious games to release in 2020. Developed by CD Projekt RED — the studio behind the massively successful "Witcher" series — the role-playing game supposedly offers players incredibly detailed customization and in-game decision-making that the gaming community has yet to see on such a massive scale. The previous gameplay trailers Projekt RED showed off at E3 gave players an insight on what to expect from the game. 
Each mission differs depending on two variables: the preferred playstyle of the character in charge and the prior decisions made in the story. Projekt RED revealed two different character archetypes in the most recent gameplay trailer. First was the "Strong Solo" build, which focused on overpowering enemies with up-close combat. The second being the "NetRunner," which relied on hacking and stealth to complete their missions.
Each trailer is unbelievably detailed, showing off the game's open-world map that teems with life and atmosphere. Every non-player character is said to have its own life and individual plans for each day. Accomplishing this feat may seem too good to be true, but if any company can do it, it's CD Projekt RED. "Cyberpunk 2077" is set to release on April 16. 
"The Last of Us Part II"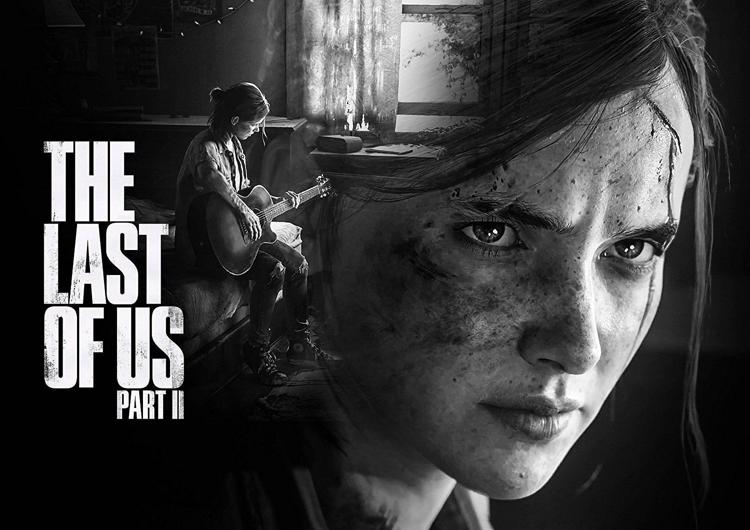 The original "Last of Us" shook the gaming world to its core with its release in 2013. Its desolate, post-apocalyptic setting provided an uncanny backdrop for the emotional story of Joel and Ellie; one that won Naughty Dog several Game of the Year awards. Luckily, fans won't have to wait much longer for a sequel, as "The Last of Us Part II" is set to come out in May 2020.
The gameplay that's been released seems to take place years after the original and puts the player in control of a vengeful Ellie. This time around, the focus appears to be on Ellie's love life and the bloody complications that come with it. Currently, no gameplay includes Joel as a playable character, but it wouldn't be a surprise if playing as Joel eventually became an option.
If "The Last of Us Part II" is anything like its predecessor, one should expect a fully immersive narrative that blurs the line between what's right and what's wrong. The game doesn't shy away from gore and the hardships of living in a world overrun by a viral fungus. The dynamic father and daughter relationship between Joel and Ellie is guaranteed to bring players an emotional and heartfelt journey that may just take the 2020 Game of the Year award. 
"DOOM Eternal"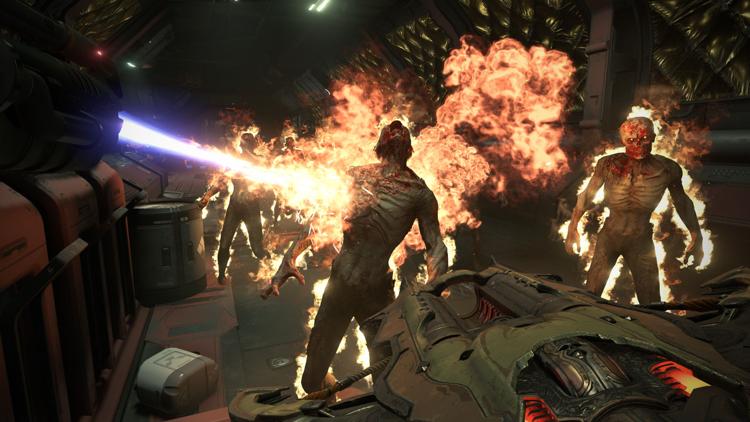 "DOOM" is perhaps one of the most recognizable gaming franchises in the industry and has made a name for itself through its fast-paced and gory combat. Being a space marine who creatively and horrifically disposes of his demonic enemies had never been so satisfying with the release of "DOOM" back in 2016. "DOOM Eternal" promises to keep and improve upon the highly energetic and fluid combat system of the original. 
Missiles will fly and demon heads will explode sometime during 2020, as "DOOM Eternal" doesn't have a solid release date yet. Though, if fighting demonic hordes while gracefully jumping from building to building sounds fun, I wouldn't wait too long to pre-order this one. 
"Ghost of Tsushima"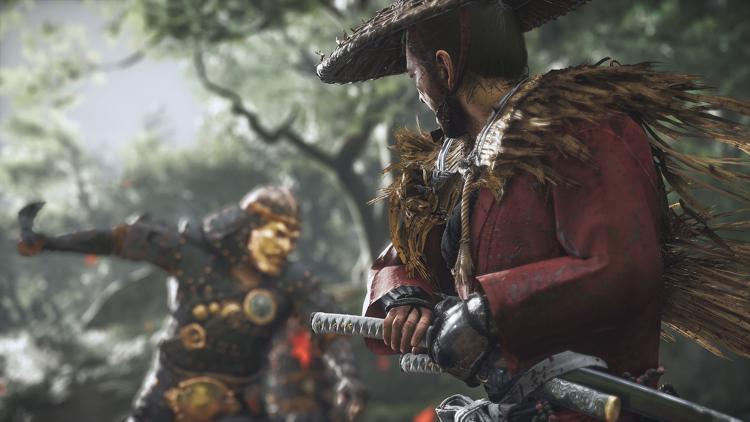 Little has been shown since SuckerPunch announced its new intellectual property "Ghost of Tsushima" back in 2017. The studio had yet to release a game since it wrapped up its popular "Infamous" franchise in 2014, and fans have been quietly waiting for a new release. This past weekend, SuckerPunch finally released another trailer for its highly anticipated game at the official Game Awards of 2019. Fans received a brief look at the third-person, open-world, action-based game that takes place in Japan during the Mongol invasion of 1274.
The trailer shows the Ghost that haunts Tsushima as he strikes down his enemies in the hopes of avenging his fallen comrades. The combat seems to revolve around stealth and is sure to get comparisons to this year's "Sekiro: Shadows Die Twice." Besides this, little is known about the story, but if this game lives up to Suckerpunch's high expectations, then fans will surely be satisfied with the end result.
"Final Fantasy VII Remake"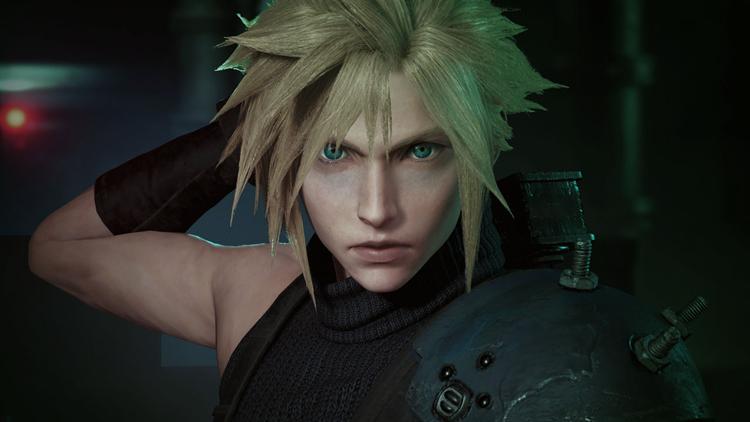 For diehard Final Fantasy fans, "Final Fantasy VII Remake" may be a dream come true. It's been a long time since the notorious character Cloud has made an appearance on a console. The original game was released back in 1997, and it's hard to believe that that much time has passed. Though, legendary game studio Square Enix has certainly put those years to good use.
"Final Fantasy VII" takes influence from the most recent entry into the series, "Final Fantasy XV," and combines it with Cloud's original story. The released gameplay highlights Cloud and his party members' combat abilities. Every strategic attack and movement appears to be smooth and deadly, while the dark and mechanical world around the player looks absolutely stunning. Players might already know the events that take place in "Final Fantasy VII," but that doesn't mean this game doesn't have anything to offer. I wouldn't be surprised if Square Enix changed a few things here and there in the storyline, but fans won't know until its release on March 3.
Contact Daniel Carter at carte3dt@dukes.jmu.edu. For more on the culture, arts and lifestyle of the JMU and Harrisonburg communities, follow the culture desk on Twitter @Breeze_Culture.