Continuing on with life's responsibilities during a pandemic may not be easy. However, for immunocompromised individuals, it can be a daily struggle to maintain their health.
While immunocompetent students have to comply with mask mandates, social distancing, online courses and limited access to social activities, those with a compromised immune system have to take extra precautions and safety measures. 
A typical student's day may start by taking the bus to campus, but sophomore geographic sciences major Leah Wilczynski said she prefers to walk as much as possible. Wilczynski said her most recent experience with public transportation left her uneasy because of the number of people, one of whom pulled down their mask.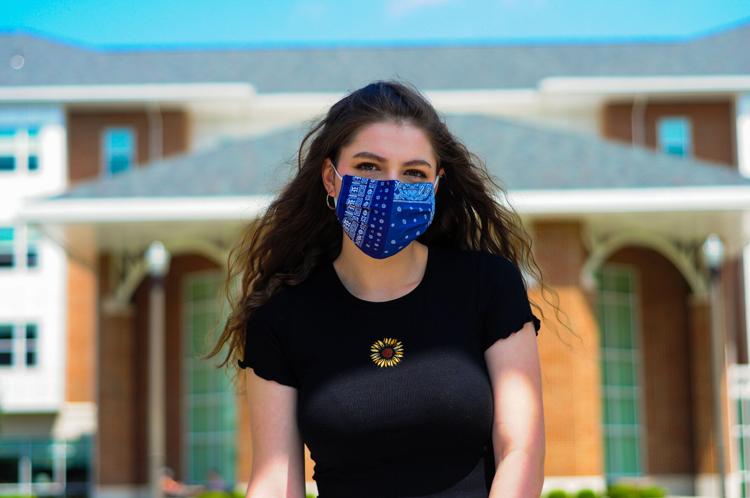 "I'm not at necessarily a higher risk of getting [COVID-19], but if I do get it, it would affect me a lot more than a normal person," Wilczynski, who has chronic Costochondritis, said. Costochondritis is an inflammation of the chest that can be worsened by excretion, stress or other factors.
Although classes have gone online, meal plans are still active, and students can visit the dining halls. However, those who are immunocompromised may feel uncomfortable entering places with higher capacities.
"I didn't go to the dining hall — I was too scared," Meghan Middleton, a junior psychology major, said. "Even though I had a meal plan, I just didn't want to go."
Middleton has Lupus, an autoimmune disease that makes her at higher risk for infections, which she said could lead to more severe COVID-19 symptoms. 
Jake Gerl, a junior music industry major, has Type 1 diabetes and said that both of his doctors encouraged him to be as safe as possible because of his condition. This includes always wearing a mask, constantly using hand sanitizer, taking vitamin D supplements every morning and avoiding crowds. He said he had the same anxieties about dining halls and had a hard time finding somewhere to eat on campus.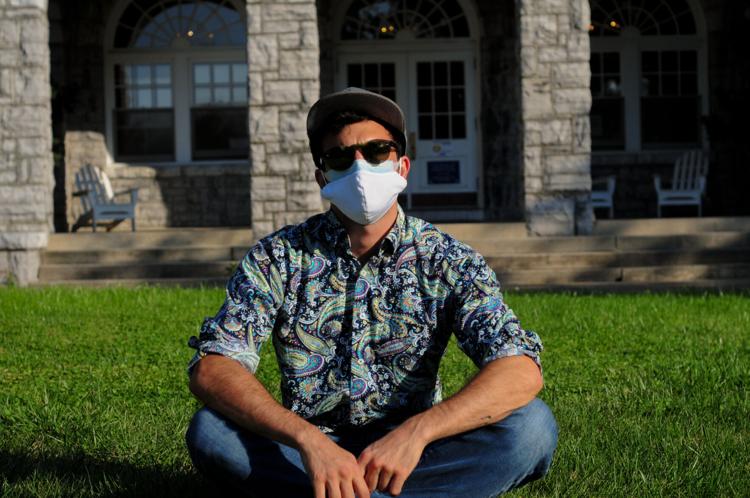 "I never ate inside," Gerl said. "I ate outside because there was never really anywhere else to go eat. I just figured outside is the safest."
Wilczynski said she tried to use her meal plan at the newest dining hall, Dukes Dining, but had a negative experience.
"The first time that I went there, it was horrible," Wilczynski said. "The amount of people that were eating food with their masks off [were] literally right next to the line less than a foot away." 
Neither Gerl, Middleton nor Wilczynski attempted to visit the library. Gerl said he used to love going to UREC, but he created his own home gym this year to lower his risk of getting COVID-19.
Gerl, Middleton and Wilczynski all said that they have to limit the people they see as much as possible and try to avoid social gatherings. Gerl said that when his roommates have guests, he wears his mask and usually stays in his own room to avoid contact. 
To avoid bringing germs home, Wilczynski said she routinely sanitizes her belongings and handwashes her mask. She does the same when she brings home food, sanitizing all of the boxes it comes in. 
On the weekends, students might go grocery shopping and head to the local Walmart without a second thought. However, Middleton said she chooses to go to a different Walmart to avoid crowds. 
Some students might still venture downtown on the weekends to grab drinks with friends. Gerl works as a bartender at Ruby's Arcade, and with the large influx of cases, Gerl now wears two masks while he works to protect himself. He said he dealt with a group of students one night who were constantly trying to break the social distancing policies and making fun of the rules.
"It seems like there is a lot of apathy and there's not much care," Gerl said. "Yes, we have rules, but that is so that you can do what you want and we can still make some money and help you to have a good time. But again, no one really understands that."
Despite her inability to go most places, Wilczynski said there's only so much JMU can do since it's under the jurisdiction of the Virginia Commonwealth. It can enforce its rules to the best of its ability, but beyond that, the responsibility rests on individuals and their respect for their peers.
"They really only have so much they can do up until its people's personal choices, and we are all adults here," Wilczynski said. "It's anxiety-inducing enough to be at college and already have everything on your shoulders, but to constantly have to take into account that there is a possibility that I could get sick and that other people's actions would probably be the cause of that, is hard to even think about constantly."
Despite the frustration that can come with rules or those who don't follow them, Wilczynski said that instead of getting angry, people should contact JMU directly and try to get their issue addressed. She said that she contacted the Dean's office about improper social distancing at Dukes Dining and was assured changes would be made within the week.
Gerl, Middleton and Wilczynski said they don't want to point fingers or blame anyone, but they said they wish that the people around them would be more accommodating. Although other students may not have to take the same precautions, they can still look out for their fellow Dukes. 
"Think about other people even though you can't understand it," Middleton said. "Think about what they are going through and the extra precautions they might have to take because some people aren't doing their part." 
Contact Sarah Connor at connorse@dukes.jmu.edu. For more on the culture, arts and lifestyle of the JMU and Harrisonburg communities, follow the culture desk on Instagram and Twitter @Breeze_Culture.