"I can't breathe" — "No justice no peace"  — "Say their names." These common chants have been heard all around the country, the world and by JMU students who have participated in protesting racial injustice.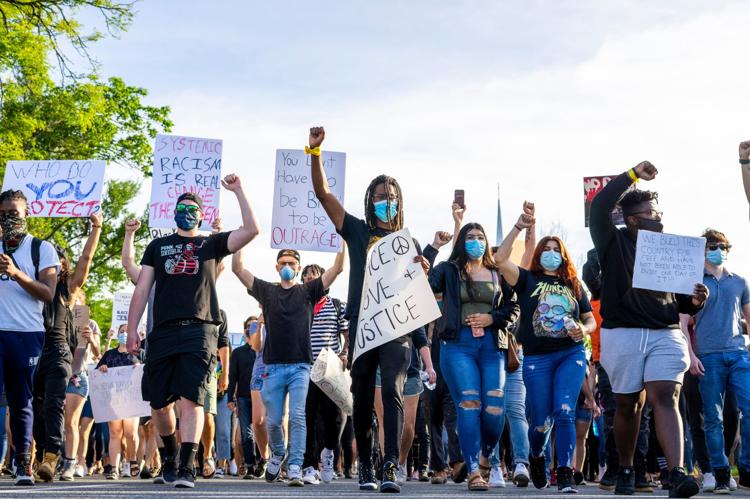 Protests have taken place in major cities like D.C. and in smaller towns like Harrisonburg — JMU students have been participating in them. Alumna Geneva Knight ('20), who participated in a protest at Liberty Park in New York, said she feels that as a white person she should use her privilege to uplift voices of color that have gone unheard. 
"I protest because I know that small things add up and if people of all colors and backgrounds keep showing up in numbers like we had at our silent march, we can make a change," Knight said. 
While the protest in Liberty Park included thousands of people, Allie Robinson, a freshman health sciences and pre-physical therapy major, attended a protest in her small town of Martinsville, Virginia. She said she protests to be part of the change and that if people sit silently and let murders such as George Floyd's happen, nothing will change when it comes to racial justice.
"America is a place that people come to for freedom, but if we don't let everyone be free and continue to oppress and judge these people for the color of their skin, then how is that fair?" Robinson said. "How does that stand by what America is supposed to stand for? Racism should not still exist in this country, and it never should have."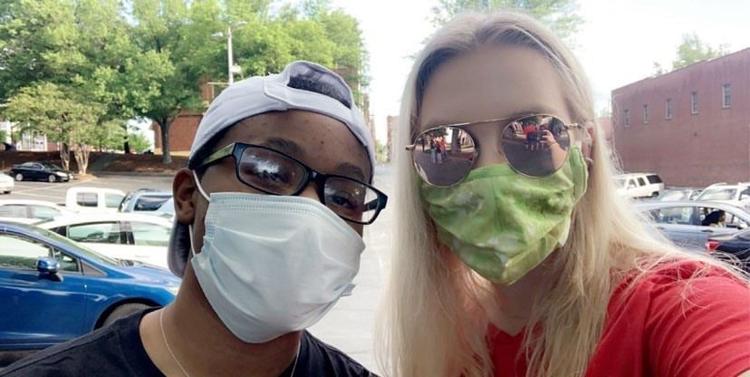 While the protests Knight and Robinson attended were peaceful, some protests that students have participated in have become violent. Sophomore political science majors Emma Seli and her roommate, Dorothy Washington attended a protest in Richmond, Virginia. Seli and Washington said it started out peaceful until a small handful of people started looting stores and the police arrived. 
"The majority of us were peacefully protesting," Seli said. "There were a few small groups that were breaking into and looting places, but the vast majority of us were very peaceful. They arrested around 200 to 300 of us and, while we were detained, most of the people I talked to were African American, women or part of the LGBT community."
Hiding from the police, Washington said she and her roommate hid under stairs in an alley to avoid being arrested. They said one man who was trying to run away was tackled by four cops, was pepper sprayed and maced. Washington said they were told by the police that if they came out from hiding they wouldn't be arrested, but after crawling out, they were handcuffed.  
Seli and Washington said they weren't read their Miranda rights and while being processed, they were strip-searched and kept handcuffed while given water. They said their biggest concern while detained was contacting their parents, which the police never gave them permission to do. At this point, all their parents knew was that they were at the protest but had no idea about their safety. For all they knew their children could be dead. 
"There were people with children there, people who have families," Washington said. "People's families thought they were dead, and they wouldn't let us make a phone call. At the end of it, people started getting up and yelling that what [the police] were doing was wrong and that they were abusing their power."
Seli and Washington said seeing police officers act this way has made them want to protest more and strengthens their reasons for protesting.
"I'm a person of color," Washington said. "I've experienced people changing their opinion of me when they realize what my race is — It's not okay what I've experienced. I've genuinely hated who I am and wished I was another race. It hurts that we have come to this."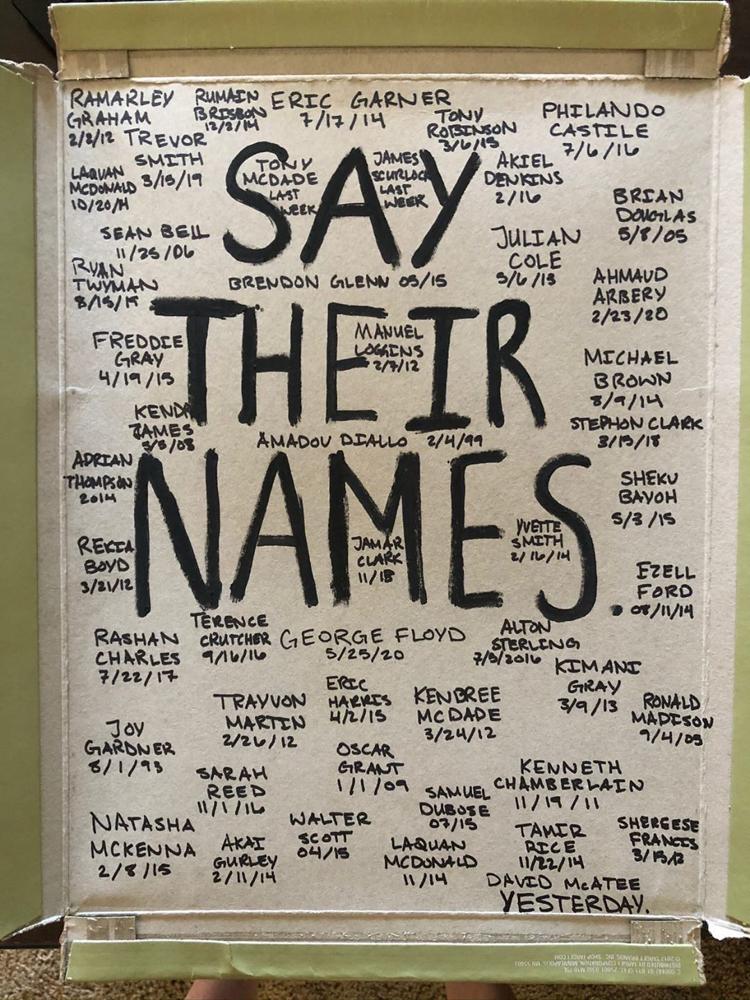 Although some of the protests have become violent, they've shown how strong a community can be when they come together to fight for a common cause. Knight said she believes if people keep protesting, then real change will happen in regards to racial justice. The officers who are accused of murdering George Floyd have all been arrested, and Confederate monuments across the country are being vandalized as well as taken down to be put in museums. JMU students have also started a petition to rename buildings on campus that are named after Confederate military personnel.  
"This movement is the result of countless murders of innocent, unarmed black people," Knight said. "Every form of protest that they have taken has been ridiculed and attacked, which has pushed the situation to where it is now. These small changes will lead to large-scale reform, which is why it is critical for people to keep speaking up."
Contact Morgan Vuknic at vuknicma@dukes.jmu.edu. For more on the culture, as, and lifestyle of the JMU and Harrisonburg communities, follow the culture desk on Instagram and Twitter @Breeze_Culture.