Let's face it: some may want that beach-ready body as the weather warms up. Sometimes, finding tasty and simple alternative options to sugar-packed treats can be difficult, especially on the go. These six feel-good veggie and fruit-filled, energy-boosting snacks will help kick the craving for unhealthier treats this summer.
A snack with "nachos" is in the name can't be healthy, right? Wrong. Thinly sliced apples are a great crunchy treat to replace sodium-filled chips, especially when coated in yummy toppings. With honey, a small amount of chocolate chips and shredded coconut, these nachos may not be for those looking for salty flavors, but will satisfy that sweet tooth.
Ingredients:
3-4 apples

3 tablespoons peanut butter

2 tablespoons honey

2 tablespoons shredded coconut

¼ cup mini chocolate chips
Instructions:
Slice the apples into thin pieces, and get rid of any seeds or stems. Arrange them on a plate so most of each apple is exposed. Combine the peanut butter and honey in a small bowl and mix them together. Then, microwave the mixture for about 20 seconds to give it a melted consistency. Drizzle the desired amount over the apples. Lastly, sprinkle the coconut and chocolate chips on top to create the nacho look. For an additional crunch, try using walnuts or pecans to garnish.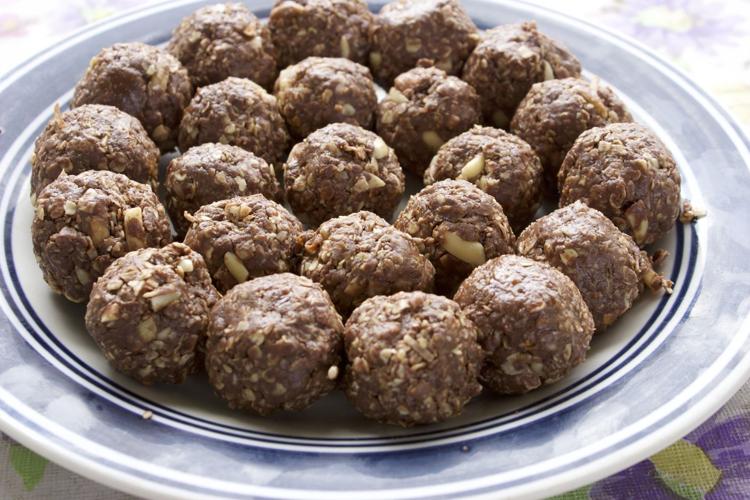 Chocolate lovers can indulge in these without having to completely give up healthy eating. While the flavors of Nutella and hazelnuts combine, coconut flakes and agave nectar create a sweet taste that will satisfy anyone's appetite. The oats and flaxseed give the diner a boost of protein and fiber.
Ingredients: 
2 cups oats

1 ¼ cups Nutella

¼ cup agave nectar

½ cup chopped hazelnuts

¼ cup flaxseed

½ cup shredded coconut
Instructions:
Measure out all of the ingredients and mix them together in a large bowl. The mixture may get tough, so try microwaving it for 15-30 seconds to allow it to soften then continue stirring. Place the mixture in the refrigerator for about one hour so it sticks together. Once it's set, use a scoop to create bite-sized balls and enjoy. Store any leftovers in the refrigerator or freezer so they keep their form.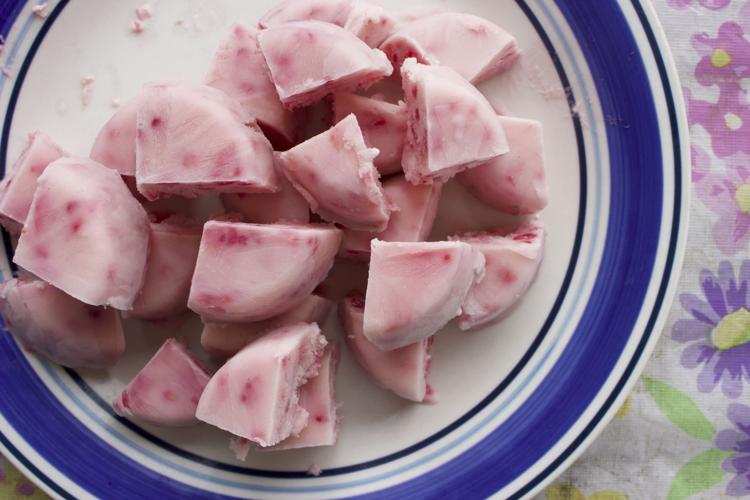 These refreshing treats are about as easy as it gets. They'll cool one down as well as a popsicle or soda but without the added sugar. Yogurt, one's favorite kind of fruit and ice cube trays are all it takes. Any fruit will work as long as it can be mashed or chopped into small pieces. I chose to use fresh raspberries from a local farmers market.
Ingredients:
Vanilla greek yogurt

Raspberries
Instructions:
In a bowl, lightly mash the raspberries so they're not in big chunks. Add 3-4 cups of greek yogurt to the bowl and thoroughly mix the two. Using a spatula, fill each ice cube pocket with the mixture, spreading it evenly across the top of the tray so there's no overflow. Let them freeze for about 6 hours or overnight. Then, pop them out and enjoy, but don't forget to store them back in the freezer so they don't get soggy.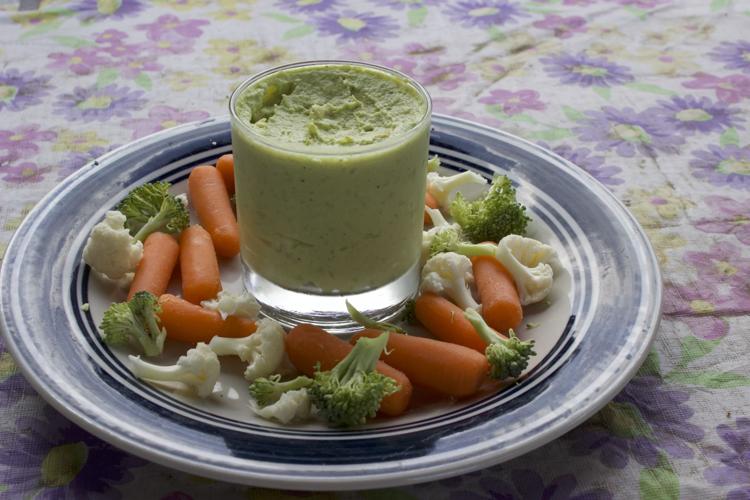 The avocado craze is anything but dead. Though it's not guacamole or on toast, this scrumptious dip can be paired with an array of vegetables like carrots, broccoli or cauliflower, making it the perfect centerpiece to any party tray. 
Ingredients:
2 avocados

½ cup goat cheese

1 teaspoon lemon juice

¼ teaspoon kosher salt

¼ teaspoon black pepper

Variety of vegetables for dipping
Instructions:
Slice the avocados, remove the pits and dig out the fruit from the skin. Beat the avocado, goat cheese, lemon juice, salt and pepper on high speed for 1-2 minutes or until its reached creamy, smooth consistency. For a more tangy flavor, try adding a teaspoon of lime juice. Use any kind of vegetable or cracker for munching, and save the dip for up to three days.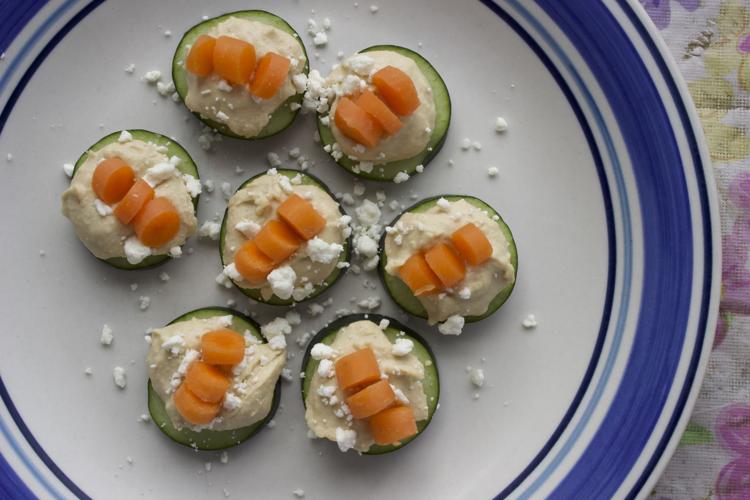 Get out the way veggie tray, these bite-sized creations are here to play. They can be fun to make and will impress anyone. The perfect, crunchy and smooth combination only takes only four ingredients to make. So don't be basic this summer, try these out for a spin. 
Ingredients:
Cucumbers

Original or flavored hummus

Feta or goat cheese crumbles

Baby carrots
Instructions:
Wash the cucumber and thinly slice it to create the base of the snack. Dollop a quarter-sized amount of hummus in the middle of each cucumber slice. Chop the baby carrots into small chunks and place 3-4 in the middle of the hummus. Garnish the bites with crumbled cheese for an added kick.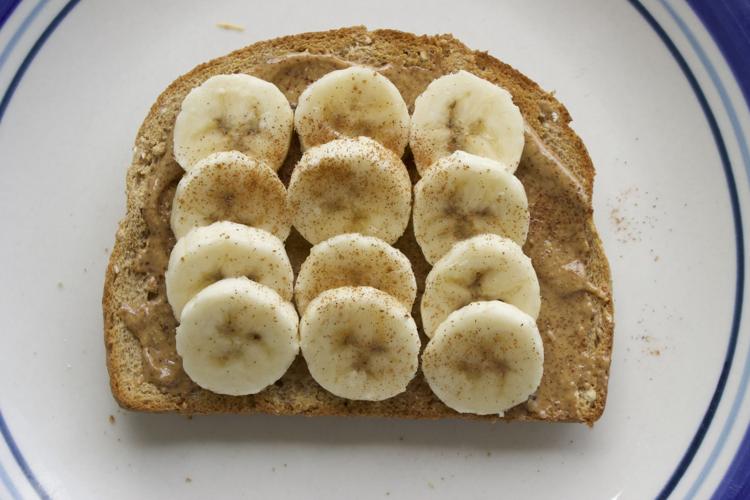 A twist on the classic butter-and-toast combo, this banana and almond butter bread is packed with a healthy amount of protein, carbohydrates and flavor. Whole-wheat bread is a perfect alternative to white bread, which is high in carbs, and almond butter gives a tasty break from plain peanut butter.
 Ingredients:
Whole-wheat bread

1 banana

Almond butter

Cinnamon
Instructions:
Toast a piece of bread until it's crispy and spread a thin layer of almond butter on one side. Peel the banana and slice it into small pieces. Place them in rows across the bread and sprinkle a pinch of cinnamon on top. Another alternative to cinnamon can be any type of crushed nut, seeds or other desired spices.
Contact Traci Rasdorf at thebreezeculture@gmail.com. For more on the culture, arts and lifestyle of the JMU and Harrisonburg communities, follow the culture desk on Twitter @Breeze_Culture.