An important life skill to learn can be how to stay within a budget. People use budgets to plan for expenses like grocery shopping, a fun night out or everyday essentials. When purchasing items such as clothes and furniture, the bill can add up quickly. One way to help reduce these costs is to go to a local thrift shop. Here are seven tips for a quick trip to thrift, whether one's looking for clothing, furniture or even appliances.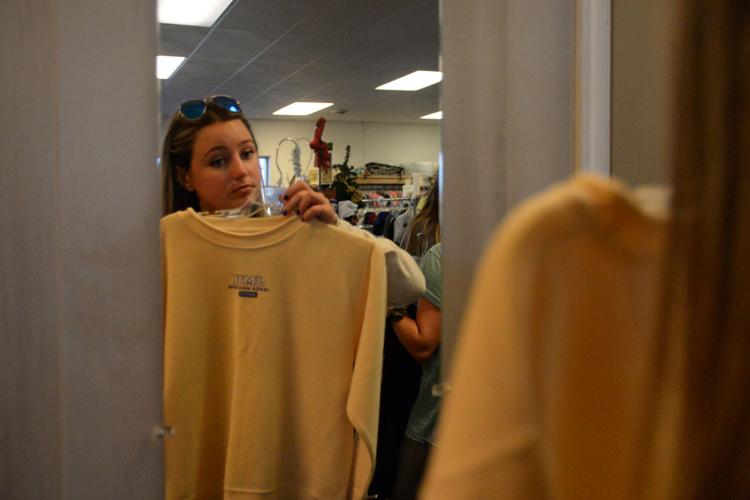 Always double check the size
Whenever people shop at retail clothing stores, the racks and shelves are organized by size. However, thrift stores usually color code their racks and don't pay as much attention to the sizes. It's easy to see a shirt on the far left side of a rack and think it's an extra small, but it may not be. Some items may also be sized by number, so holding it up to see if it fits is also a good idea.
Check if the store does daily or weekly tag deals
People shop at thrift stores knowing they're going to get a good bargain on an item, but it might turn into a better deal than expected. Multiple stores have deals where they give special discounts to items with a specific color tag on them. Some stores – like Goodwill – have a deal for one color or several color tags and it typically changes each day or each week. There's normally a sign near the entrance indicating the color tag sale, so one should keep their eye out for these.
Make sure to clean all products after purchase
When clothes are donated, people often give items out of their closet. It's difficult to tell how long the clothes have been for sale in the store. One should make sure they're fresh and clean prior to wearing them. This rule also applies to furniture. Nobody wants to host a movie night with dusty furniture. Cleaning can be as easy as using a disinfecting wipe before placing it in an apartment to make sure it's ready to go.
It's important to check the quality of each purchase
This tip goes for every product sold in a thrift shop. While an item may look perfect, it's important to inspect it properly. When people donate to a thrift store, some may think of it as a way of throwing out items that aren't in good condition. If one finds a nice, delicate object, it might have a crack. Some wooden products could need refurnishing. Sometimes, an article of clothing could have a stitching issue or a stain that won't go away. This can be avoided by checking items thoroughly before purchasing. 
One should bring socks if they're thinking of trying on shoes
Thrift stores usually have a small shoe section for those interested in finding some footwear. It's rare that the shoes get washed before donation, so they may not be as clean as one hopes. So, if a shopper thinks they might want to look at that pair of UGGs or sneakers, bringing socks will keep feet secure from anything left behind. Also, they should make sure to clean the shoes well once they're brought home.
Thrift stores aren't good places to buy swimwear
While it's good to find deals for certain clothes, swimwear shopping should be for retail and first-hand stores only. Swimsuits aren't the cleanest thing to purchase at a second-hand store since they've already been worn by other people. A coverup or flip flops is fine, but one should avoid buying their next bikini or trunks at thrift stores.
One may never know what they'll find
A person goes thrift shopping with the assumption that they'll discover items from everyday designers, but that's not always the case. Sometimes, however, there are great deals on brands like Ralph Lauren, Saks Fifth Avenue and other top designer brands. It's surprising to see what's available at thrift stores and how low the cost is.
There are over 10 thrift stores in the Harrisonburg area that students can visit. It's common for them to visit these stores looking for certain types of clothes. One never knows what they might find. They have essentials for apartments, decor for a dorm or bedroom and clothing at affordable prices, but one should remember these tips while shopping to have the best experience.
Contact Gracie Brogowski at brogowsx@dukes.jmu.edu. For more on the culture, arts and lifestyle of the JMU and Harrisonburg communities, follow the culture desk on Twitter @Breeze_Culture.