After watching every interesting program on Netflix, lounging around the house during summer vacation can become unbearable. Whether Dukes are native to Virginia or staying in Harrisonburg for the summer, these five summer destinations in the state are sure to cure cabin fever.
1. Virginia Safari Park
Located in Natural Bridge, VA, this park is home to a multitude of free-roaming animals, including llamas, buffalo and zebras. Visitors can drive along the dirt road and feed animals from their cars or walk the grounds for an interactive experience. This day trip is the perfect opportunity to get out of the house and enjoy connecting with wildlife. Plus, feeding a hungry llama a bucket of meal is pure, unadulterated fun.
2. Burnside Farms Sunflower Field
For the perfect summer photoshoot spot, one should check out Burnside Farms in Nokesville, VA. The farm grows over 30 varieties of sunflowers and spans eight acres, ensuring a great photo-op at every turn. Mid-July through Labor Day, the farm's Summer of Sunflowers event offers picking for $1.50 per stem and one of the country's only mazes formed entirely out of sunflowers. With the flowers in bloom for six weeks, there's only a short window to experience this beautiful flora.
3. Luray Caverns
Truly one of the world's natural wonders, Luray Caverns is the largest cave system in Eastern America and houses thousands of stalactite stone formations all below the earth's surface. These chambers, some over 10 stories high, include crystal-clear lakes that create mesmerizing optical illusions and mirror images of the rock formations hanging above. The caverns also include the Great Stalacpipe Organ — the world's largest musical instrument — that creates music by lightly tapping the stalactites across three acres of caverns. It's an experience that can't be found anywhere else in the world — and it's only a short drive from JMU.
4. Swannanoa Palace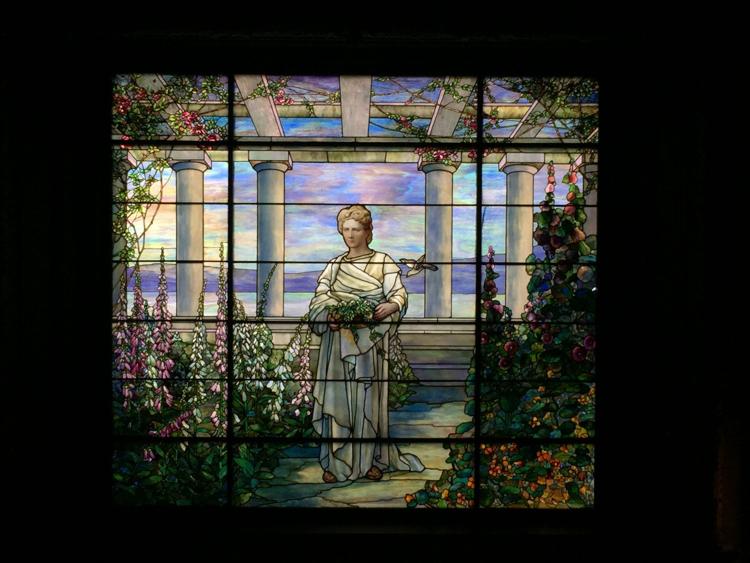 Swannanoa Palace is a hidden gem just 30 minutes outside of Harrisonburg in Afton, VA, sitting atop the Blue Ridge Mountains. Composed entirely of Georgian marble, Swannanoa Palace was built by millionaire philanthropist James H. Dooley in 1912 and supposedly took eight years for over 300 artisans to complete. Inside this 52-room manor, visitors can view the 4,000 piece Tiffany stained-glass window resembling Dooley's wife, a gold plumbing fixture and a terraced garden including a watchtower fit for Rapunzel. In recent years, the palace has been linked to paranormal activity, making it the perfect location for taking aesthetically-pleasing photos and hunting ghosts.
5. Devil's Bathtub & Waterfall
Way off the beaten path in Fort Blackmore, VA, Devil's Fork Loop Trail is for adventurists looking to explore one of nature's hidden treasures. Stretching 3.2 miles total, this hike's end result is Devil's Bathtub — a small waterfall that feeds into a deep swimming hole of blue-green water. Known for its oasis-like qualities, the pool's cool waters are ideal for enjoying nature in its purest form. The trail is difficult, with at least 15 stream crossings and large boulders to climb over, but the enchanting forest views along the way and the serenity of the Bathtub make this hike well worth the physical exertion.
It's incredible what wonders are waiting to be explored when electronics are powered down and people venture outside. Virginia is home to hidden gems all over, so adventure-seekers should get out and discover them. Summer is the time to take trips and experience new things, not to lounge around at home in front of a computer screen. Besides, Netflix will always be there upon return.
Contact Amy Needham at needhaal@dukes.jmu.edu. For more on the culture, arts and lifestyle of the JMU and Harrisonburg communities, follow the culture desk on Twitter @Breeze_Culture.