The start of 2021 brings motivation and hope for a better year, and while there isn't a definite end to this pandemic in sight, many are looking for ways to better themselves or their day-to-day lives at home in the new year. 
Listed below are possible new year's resolutions, which include small goals that'll bring great improvement all while being things possible to accomplish in a pandemic.
Drink more water
Starting with an easy and healthy resolution for 2021 is to drink more water. It's recommended to drink eight cups of water a day, and many struggle to do this. 
Downloading water tracking apps like "Plant Nanny" make this a little more fun, as one tracks their water intake, and the apps become interactive. As each cup of water is tracked, the app "waters" plants, and with more water comes more plants to grow. Drinking more water will improve your physical and mental health, energy levels and help to clear your skin.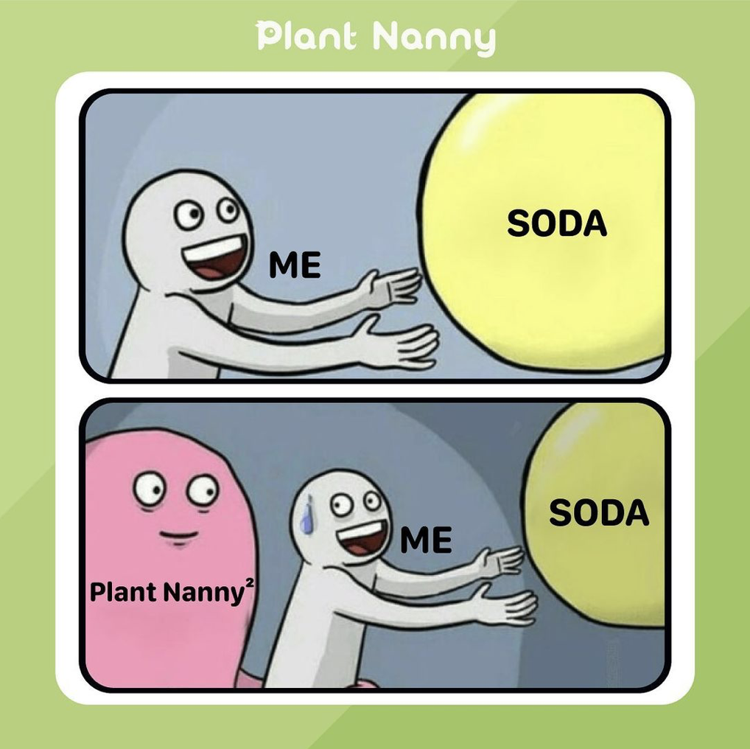 Grow a book collection
With an abundance of information at our fingertips, reading is something that's fallen off with the younger generation. By the end of the year, a fun goal could be to develop such a good collection of books that one could blindly grab one off the shelf and recommend it to a friend. Reading before bed rather than going on your phone also makes for a better sleep.
There are numerous websites to order cheap books from, or one could safely visit local bookshops in the area to support small businesses.
Hike every trail in and around Harrisonburg
Being stuck inside for months now has people antsy to get back outside. When the weather starts to warm up again in the spring, setting a goal to hike all the trails around JMU could be beneficial by allowing oneself to explore the area and get a few extra steps in.  
A quick Google search will show numerous lists of trails around the area, and by throwing a mask and a pair of sneakers on, one can venture out and see beautiful landscapes while exercising. 
Be nicer to oneself
It may seem obvious, but many may fail to be nice to themselves. People are their own greatest critiques and day after day they put so much pressure on themselves to be their best.
Take this year to be easier on oneself and look for positives in everything one does. Before one goes to bed each night, they could list one or more things they did well that day, and if that includes a day spent not even getting out of bed, look at it as a much-needed rest day. 
Cook one new thing each week
Take this time at home in 2021 to expand your culinary expertise. Dedicate one night each week to gather ingredients and prepare a meal one has never made. Pinterest is great for finding new recipes, and many include things one probably has at home.
Cooking a good meal will leave one feeling productive, healthy and full. 
Find a workout routine you enjoy
Getting exercise this year may not include going to the gym. Find unique ways that one can enjoy to fit in their exercise and expand their knowledge about fitness. If one has all this time at home, why not make the most of it?
There are numerous YouTube accounts that run through workouts of every variation and expertise level. Find a dance workout to a favorite song or "pajama workouts" for when one just rolled out of bed. 
Sanitize your phone weekly
This year especially, attempt to make time once a week to sanitize one's phone. Some people change their sheets often and shower every day, so why is cleaning the hand-held device one brings everywhere not something that's routine?
Just grab a disinfectant wipe and run it over one's phone before bed. It'll be beneficial for one's health and keep germs away from one's face and hands.
Start writing a journal
The best way to track one's progress for these new 2021 resolutions is to start journaling. Take time whenever it comes to mind to sit down and reflect on one's state and events going on in one's life.
In 20 years, some people may enjoy looking back on and reading entries written in such a crucial time of our lives.
Take small steps in 2021 and focus on little goals. Inspire oneself and others to take charge this year and improve your wellbeing, without putting others at risk. 
Contact Lauren Kuhno at kuhnolm@dukes.jmu.edu. For more on the culture, arts and lifestyle of the JMU and Harrisonburg communities, follow the culture desk on Instagram and Twitter @Breeze_Culture.