June is a time when LGBTQ people all over the world celebrate their community — it's pride month. Six Dukes were asked what pride means to them, how they've celebrated and discussed their experiences with the LGBTQ community at JMU.
Emma Nelson: junior biology major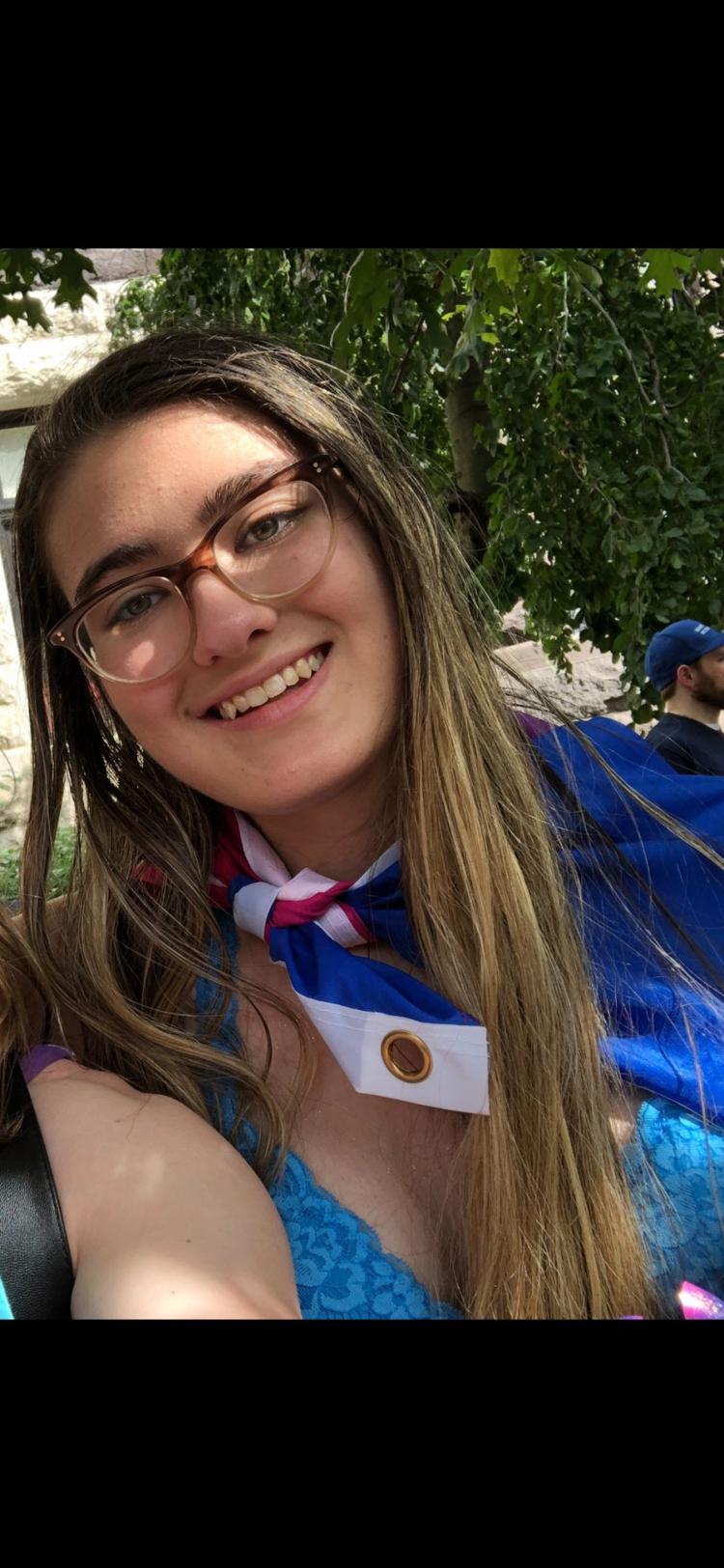 "Pride is about being happy and outspoken about who you are and who you love," Nelson said. "It took me a long time to be comfortable with my bisexuality, both because I didn't know of any bisexual role models and because of biphobia within the LGBTQ+ community. One day, I just got tired of trying to force myself to pick a side and said, 'Screw it, I'm not gonna waste my time thinking about people who have a problem with my sexuality.'"
Nelson celebrated at D.C. Pride with LGBTQ friends who'd never been and proudly adorned her bi flag as a cape as she marched down the nation's capital.
Kait Bridgeforth: alumna '19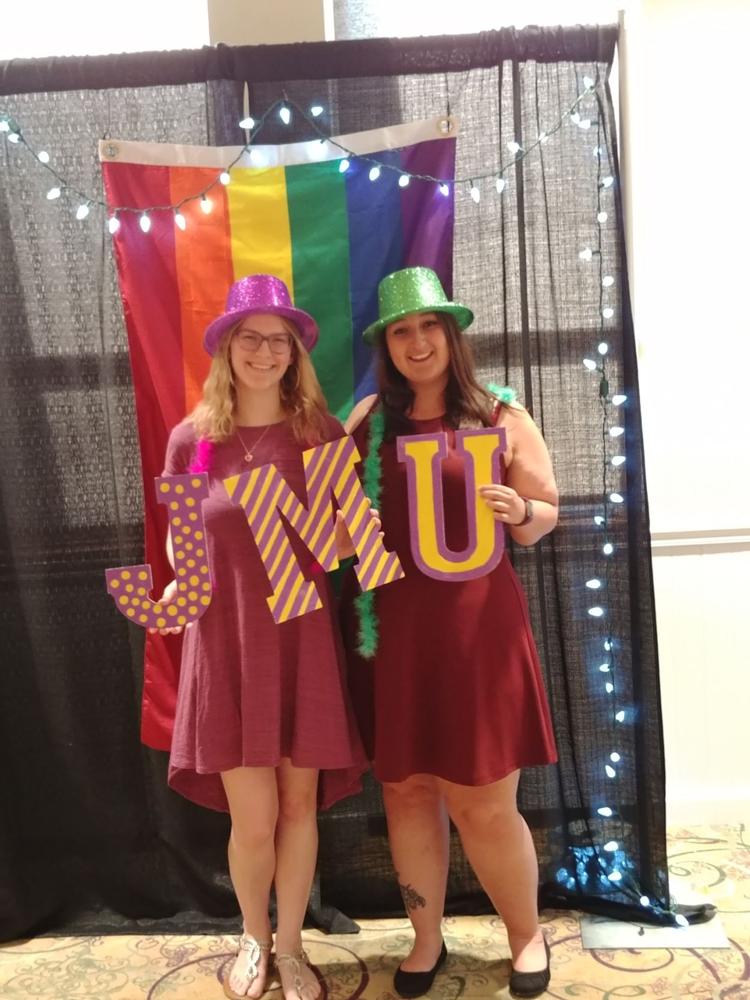 "When I first thought of pride, it sounded like something conceded," Bridgeforth said. "But over time, it's more of like saying, 'I'm out and proud' or 'I'm happy to be who I am.' And a message to anyone who is struggling with their religious identities this pride month and all other months: There's an entire community of us at the intersection of spiritual and queer identities. You are free to be who you are, love who you love and live by faith."
Bridgeforth chose to celebrate pride in small and quiet ways. She's been shopping at stores and companies that are donating to charities that support the LGBTQ community. When Bridgeforth was still a student, she saw the JMU LGBTQ community as "extremely, extremely welcoming."
Kara Myers: junior english major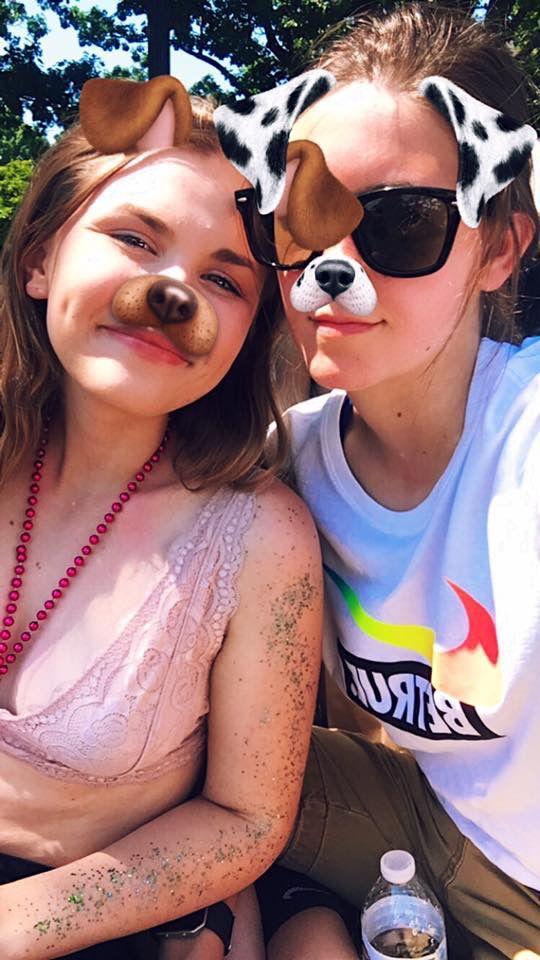 "I think that pride is being authentically yourself and being safe and okay with it," Myers said. "I know most of the time people are like, 'Oh I love myself,' but this is a whole different dimension of that. It's like a step further."
For pride, Myers has been listening to podcasts that are dedicated to pride month, like "The Sound of Pride: Stonewall 50." At JMU, she loves the LGBTQ community because there are a number of people she can identify with. Myers transferred last fall and came from a small town with only a few LGBTQ people.
David John Fernandez: junior kinesiology major
"Pride month for me is more like a friendly reminder that other people go through the same thing," Fernandez said. "It's celebrating how far we've come, even though there's some not-so-great stuff going on in the world in politics. My pride, in general, is being proud of who I am and being able to express who I am."
To celebrate, Fernandez wore a rainbow wristband for a few days and took some time to read up on the strides the LGBTQ community has made. One aspect he appreciates at JMU is the safe space stickers professors have on their doors. He says it's helped him feel welcome. He hopes that education on the LGBTQ community can be implemented into classrooms more in the future.
Grace Nelson: alumna '19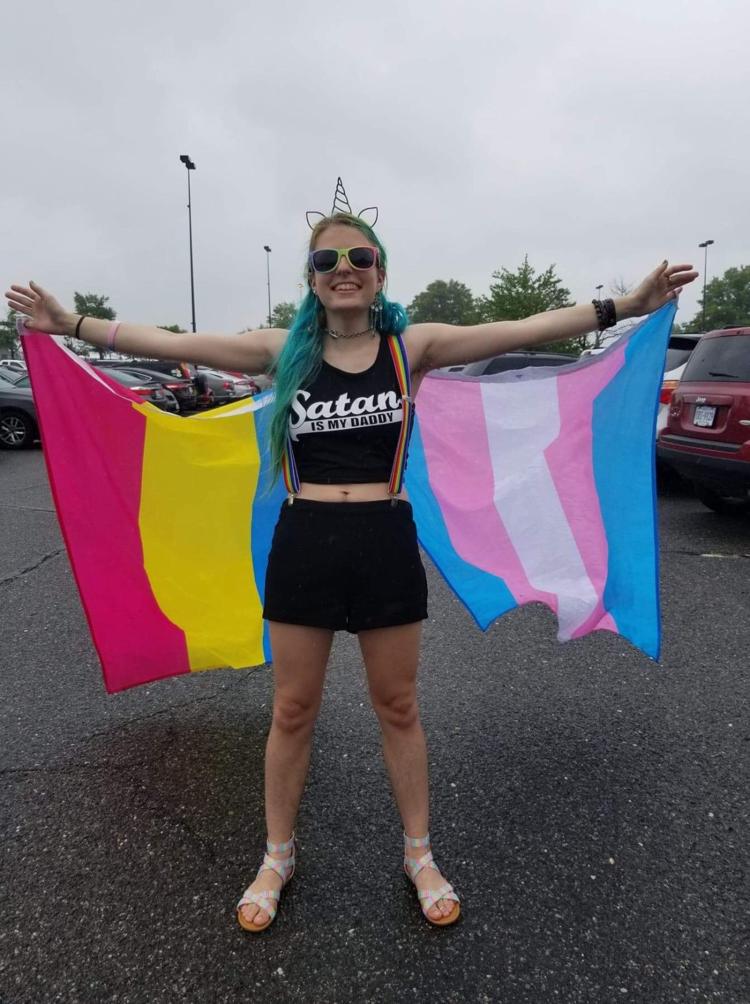 "It's this knowledge that I can't be who I am, or there are people who think that I should die for being born the way that I am," Nelson said. "I can't tell people in my family who I am because they'll act and try to ruin my life. There are people in our government trying to make my life harder and are discriminating against me and my community. Pride is all of us getting together in a big place, wearing crazy outfits and just being so full of love and happiness. This is our time and place to just be."
Walking down the streets with their transgender and pansexual pride flags and a rainbow unicorn horn headband, Nelson celebrated pride with others by attending D.C. Pride. They appreciated seeing other people with the same flags and called it an "intimate bond." Nelson also was a part of JMU's lavender graduation — a tradition started to celebrate graduates in the LGBTQ community with a lavender tassel.
Luke Fordes: senior philosophy major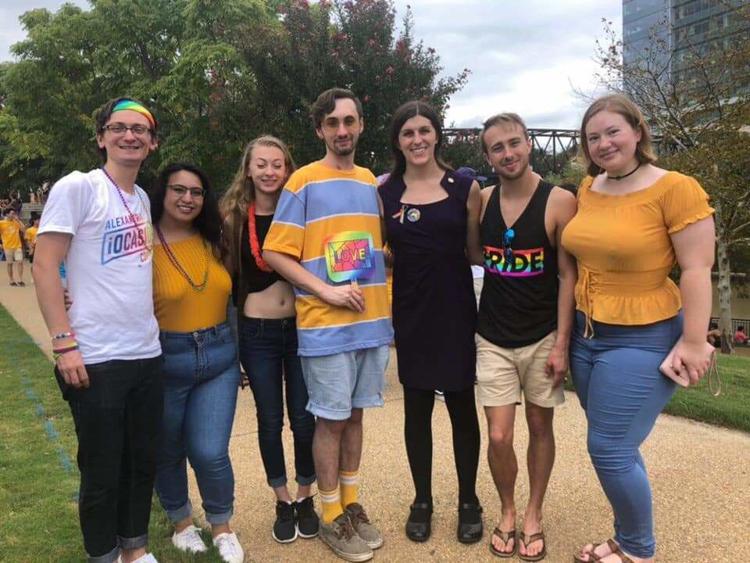 "A lot of queer people will say that we have to put on this facade," Fordes said. "We have to act a certain way when we're with straight people. We have to tone it down. Pride is when we don't have to do that. It's very, very liberating. These sorts of events allow the LGBTQ people to express themselves, express who they are, express gender in such a way that they are comfortable doing what they're doing in a space where they're allowed to."
This month, Fordes has followed pride playlists, worn rainbow T-shirts and advocated for democratic support for LGBTQ people regarding women's rights conversations. For him, pride shouldn't just be a celebration, but also a time to be more inclusive about issues that affect LGBTQ people. He said that pride isn't something to take for granted or take lightly after acknowledging the BB gun incident at D.C. Pride. The man with the gun fired after getting into an argument with another man and, as a result, hundreds of people fled the parade in fear.
"These pride events are special for LGBTQ people," Fordes said. "It's our space to do what we want, be who we want without restrictions. Straight people and cis people have to respect that space."
Contact Kailey Cheng at thebreezeculture@gmail.com. For more on the culture, arts and lifestyle of the JMU and Harrisonburg communities, follow the culture desk on Twitter @Breeze_Culture.