"September" by Earth, Wind & Fire plays in the background of Water Street Vintage and Bohemian as fringed leather pants and bell-bottom jeans hang along the walls. Vintage go-go boots are on display in the window, alongside a floral jumpsuit from the 1960s and iron-on designs for T-shirts depicting flower children and the iconic peace sign. The store owner sits behind the counter in rose-colored John Lennon glasses, ready and willing to talk about when and where each piece came from.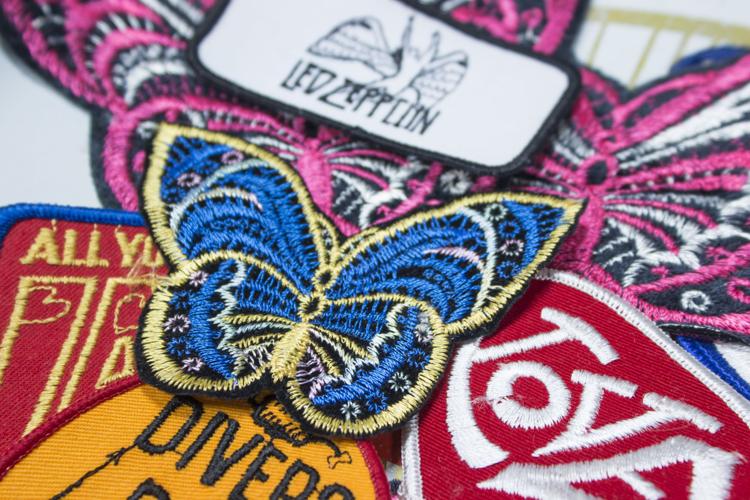 Water Street Vintage and Bohemian, a clothing and accessories store with authentic garb from the '60s and '70s, opened its doors  Aug. 13. Mike Harlow, the store's owner, came up with the idea of the store two and a half years ago when he started to grow tired of his job as a general contractor. Around the same time, he got the urge to start wearing clothing from the '70s again because of the nostalgia he had for the time he grew up in. When he started, people wanted to know where to get clothes like that for themselves.
"I would get weird looks walking around in bell bottoms and clothes from the '60s and '70s, but then I would have people come up and say 'Hey that's really cool, where can I get stuff like that?' and I just didn't know where to tell them," Harlow said.  
Harlow wanted the store to be more about the clothing and less about the "stuff," meaning the types of collectibles found in antique stores. He wanted to hone in on the rarity of the items and focus less on the price. He bases his prices on what he paid for the item and their  uniqueness. Most importantly, Harlow wanted to have vintage items people could make their own.
"It's not an antique shop, it's not a thrift store," Harlow said. "It's just a vintage shop with what I think is cool stuff and what hopefully other people think is cool, too.   
Harlow gets most of his items from local or online auctions and from a vintage clothing warehouse. He encourages people to come by if they have something unique they want to leave there or sell to him to put on the racks.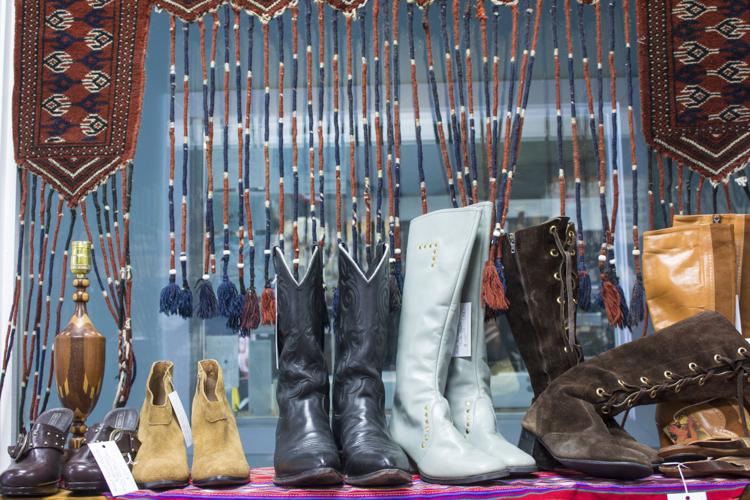 Jesse Hammer, owner of Wonder Skate Shop across the hall, enjoys having Water Street Vintage and Bohemian as his neighbor. He mentions that having a clothing store is a nice addition to the area.
"It's just nice to have something that adds more variety to the businesses that are already downtown," Hammer said.
As of now, Harlow is the sole employee of the store. He cleans the items, prices them, sorts them and puts everything on display.
Something that makes the store special is that each piece on the racks is unique. No two articles of clothing are alike, giving customers a chance to try on different pieces from different eras and make something out of it that fits their own style.     
"You get to take stuff from the '60s and '70s and pair it with today's modern clothes and create a really cool look," Harlow said. "You're not going to find 10 pieces of the same thing so nobody is going to be able to dress like you or wear the same thing you wear."
Briana Bennett, a junior business management major, appreciates the growing trend of vintage clothing. She enjoys how clothing can bring people of all ages together. 
"I can see how the '60s and '70s vibe of a vintage store will bring in many college students, as we're always trying to find unique pieces of clothing to wear and not necessarily trying to dress like everyone else," Bennett said.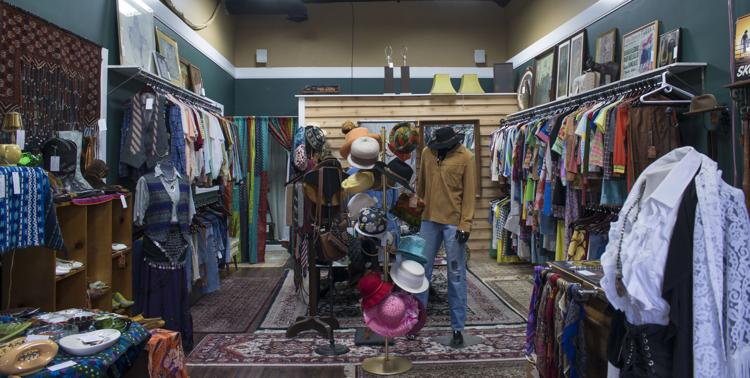 One of Harlow's favorite parts about the store is the nostalgia. He likes that the clothing sparks a conversation.     
"For the older people, it takes them back in time," Harlow said. "It creates conversation. And some of the younger crowd thinks it's really cool. It's fun to talk to people about the stuff."    
Harlow likes the downtown location because he knew it would be the right place for a store like this to generate business. He gets heavy foot traffic and does most of his advertising via Facebook and Instagram.
Harlow grew up in Harrisonburg in the '60s and '70s, so the time period is special to him. He enjoyed the groovy music and feeling of being free to do as he pleased and hopes that his store can bring some of those feelings and memories back. 
"Things were just a little more laid back and a little more easy," Harlow said. "Everybody knew everybody. It was just a different time and a different era; it was a lot of fun."
Even if customers don't purchase anything, Harlow encourages people to come and check out the store. Many people enjoy trying things on and getting a feel for what life was like back in that day.
"If you just want to come and have a dress up day and try on some different things and twirl around and take pictures, that's all groovy," Harlow said.  
Harlow created the store to bring back memories both for himself and for others. The '60s and '70s will always have a special place in his heart, and with Water Street Vintage and Bohemian, he gets to relive those memories whenever he walks in.
"I just want to do something that I enjoy doing and this is it," Harlow said. "For me, it's the same feeling that I had when I was back in the '60s and '70s — just that freedom." 
Contact Hannah Long at longhm@dukes.jmu.edu. For more on the culture, arts and lifestyle of the JMU and Harrisonburg communities, follow the culture desk on Twitter @Breeze_Culture.