As the holidays draw close, it's tempting to consider making those last-minute purchases from Amazon or other online retailers. But students still in Harrisonburg have an opportunity to pick up some truly special gifts and help out independent businesses by shopping locally for friends and family around the city.
Considering the blow 2020 has dealt to small businesses across the country, the holidays provide a great reason for Dukes to give back to their community by supporting the businesses that make Harrisonburg so unique.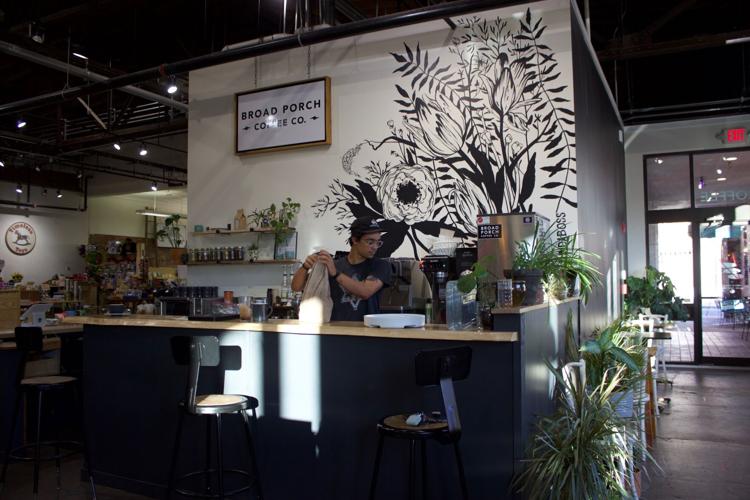 A favorite coffee and study spot located in the Agora Downtown Market, Broad Porch sells a variety of roasted blends for the family caffeine addict. Check out the available flavors on-site in Agora, order online or schedule a coffee subscription. Or, for the extreme Broad Porch aficionado, consider a T-shirt. 
This is the perfect gift to order online. The Friendly City Dance Room offers lessons in a variety of dances, including swing, hip-hop and salsa. Lessons take place both in person and virtually, so it's the ideal gift for anyone who misses dancing and wants to get back into it, whether in the downtown studio or online in their dorm. Don't forget to take a look at the Holiday Dance Bundles.
Tagged "Harrisonburg's Most Unusual Store," Glen's Fair Price offers an overwhelming variety of last-minute options for the Christmas shopper in a hurry, including toys, games and costumes. Consider picking up stocking stuffers at this unique stop, and don't forget to take a look at prank options like "Stink Perfume" and "Itching Powder."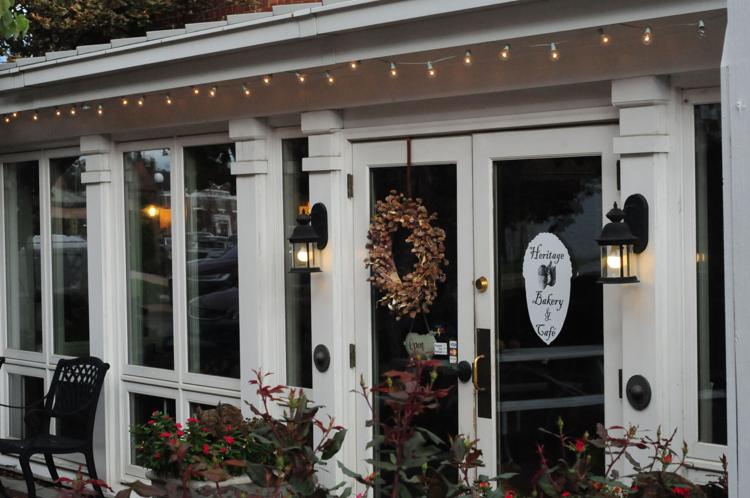 Dukes who know their way around Harrisonburg are probably familiar with this fan-favorite downtown bakery, with its ever-changing menu of pastries and matchless Instagram aesthetic. The bakery sells T-shirts and tote bags, as well as cake and macaron decorating lessons and teatime baskets, so drop by to get a sample of Heritage that will last a little longer than its chai princess cakes, lavender cupcakes or lemon macarons. 
Browse this store designed for the purpose of gifting in person for the best selection of original products like jewelry, incense and minerals. It also stocks more mainline options like board games. 
For a one-stop shop, try The Lady Jane to look for stocking stuffers like cute stickers, cards or calendars. Holiday specials include Christmas greeting cards, tree ornaments (the raccoon, owl, penguin and seal ornaments are all sure to be winners) and gift wrap to package up all the purchases from other stores.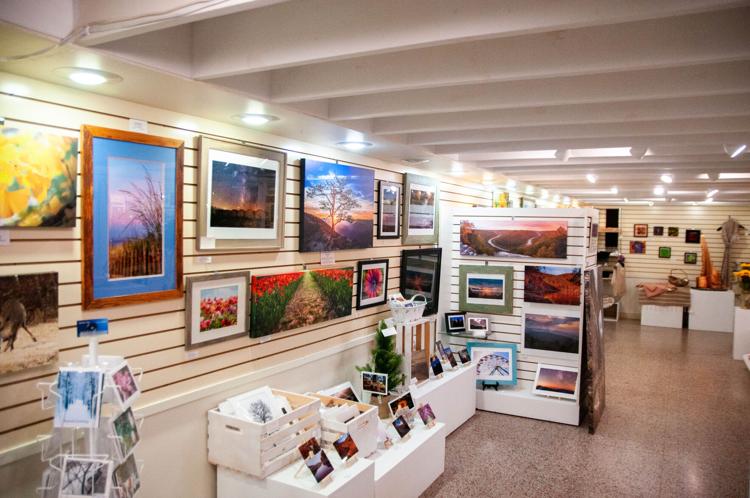 Schedule some time to check out this location; the options are endless at this co-op run by a team of local artists. Bring home gifts like handmade jewelry, glass, pottery, baskets and a variety of artwork. Look online if necessary, but don't miss the chance to wander around and explore the products on display from Shenandoah Valley's creative minds. 
Rocktown Yarn, a new addition to the Agora Downtown Market, stocks everything fans of crocheting or knitting could ever desire. From basic supplies like crochet hooks or knitting needles to beanie and cardigan patterns (Taylor Swift style anyone?), embroidery kits and stickers, this cozy spot downtown is sure to boost anyone's holiday celebrations. A note: it's worth browsing the yarn of all colors and weights for the wool or worsted enthusiast. 
There's always that person who's impossible to shop for. Solve the annual dilemma with a bag (or two, or three) of popcorn that comes in flavors like Afterburner, Caramel Nut Cluster, Duke Dog Crunch, Jelly Bean and White Chocolate Peppermint. Online ordering is a possibility with this company, but check out the local shop to make sure the popcorn will be under the Christmas tree in time. 
The possibilities for creative gift-giving are endless in Harrisonburg's lively community of small businesses. Bonus: it's a great way for Dukes to personally make the holidays merry and bright for family, friends and small business owners alike.
Contact Maria Copeland at copelamt@dukes.jmu.edu. For more on the culture, arts, and lifestyle of the JMU and Harrisonburg communities, follow the culture desk on Instagram and Twitter @Breeze_Culture.