The smell of savory meats, freshly made tortillas and the conversations of satisfied customers fill the air surrounding a new addition to Harrisonburg's food truck community: Burrito BOX. Located in the parking lot of the University Outpost Bookstore, this bright orange box catches the eyes of potential customers all the way from I-81.
The owners, Luis Apolinar and Joan Ocampo, first met while working together at Billy Jack's restaurant in downtown Harrisonburg for almost nine years. Both were raised in Mexico, started in the restaurant business at a young age and shared a passion for authentic Mexican food. Recognizing that they came from similar backgrounds, their friendship and quest for a truck began.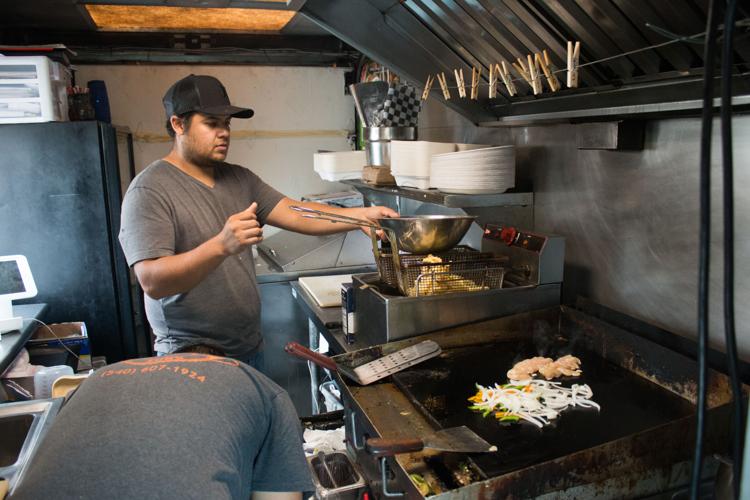 "When I was buying the truck in an auction, it was named the taco box or something like that," Ocampo said. "So we just changed it to Burrito BOX and painted it the color orange. That's how we came up with the idea to make burritos fresh, our burgers fresh and the most possible things we can make handmade."
Burrito BOX opened its window on May 9. Wanting to make more than just classic tacos, the partners decided to start with simple burritos and expanded their menu as they grew in popularity. They like to support other food trucks in the area and intend to keep their menu different so they don't take business from others.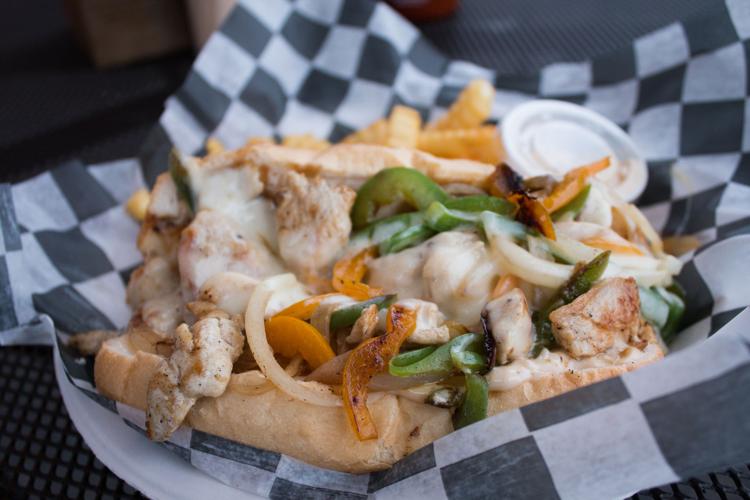 For example, on Monday nights, they sell cheese empanadas for $1. Each week, they'll create a special burger, burrito or sub that's a different mix of ingredients than their normal menu items.
"We love food, so we just kind of decided to do it on our own," Apolinar said. "We want to always make stuff with love and always create a new menu for everybody. We don't want to just be a simple food truck and do the same things over and over again. We try to do different stuff every week."
They decided to park their truck in the University Outpost parking lot because there aren't any other food trucks on Port Republic Road. With the traffic from the highway, students going to and from campus and locals who work in that part of Harrisonburg, they feel it's the perfect location for business.
"The owners are very pleasant and seem very knowledgeable about the food they make," Joshua Fisher, a junior music major, said. "I get the chicken burrito and I think the flavor of the ingredients comes out a little more than like a Chipotle burrito. It seems like they take care to actually mix around the ingredients before they wrap it up instead of being like, 'Oh, here's a giant pocket of sour cream.'"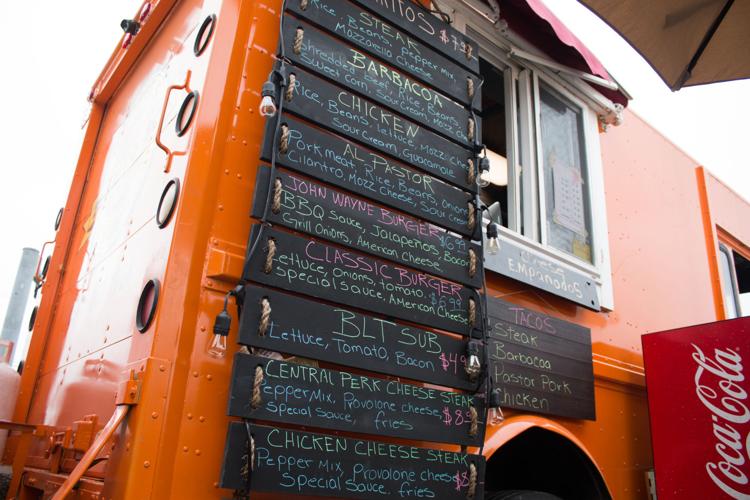 In addition to burritos, tacos and burgers, Apolinar and Ocampo feature salads, sub sandwiches, empanadas, burrito bowls and a variety of sauces. They plan to continue doing weekly specials, like making different burgers with toppings that would normally go in a burrito. Also, they want to come up with ideas and promotions that'll ultimately be cheaper for students.
"We're probably going to start doing some cool things like putting the names of customers on the foods," Apolinar said. "Some customers come and create their own food and we love that. So sometimes we want to name the dish after their last name or a name that they wanted to do. We're going to continue to create more stuff, but also try to keep it simpler so people don't get too confused."
Apolinar and Ocampo started with a food truck to get the hang of being first-time business owners. In the future, they plan on owning a building for a restaurant and are currently looking for investors to start up their new dream. 
"That's what we love to do, try to make food a little bit more delicious for everybody so they say, 'Oh, what's the food going to be next week?'" Apolinar said. "We have so many customers come back and we love them. It's been a great adventure."
Contact Traci Rasdorf at rasdortl@dukes.jmu.edu. For more on the culture, arts and lifestyle of the JMU and Harrisonburg communities, follow the culture desk on Twitter @Breeze_Culture.