Imagine being 10 years old. The teacher announces to the rest of the fifth grade class that tomorrow, everyone can dress up as who they want to be when they grow up. Some kids may dress up as firefighters, a couple as astronauts and others as doctors. 
"You dressed up as what you want to be, and I dressed up as an artist," Erin Murray, local artist and JMU professor, said.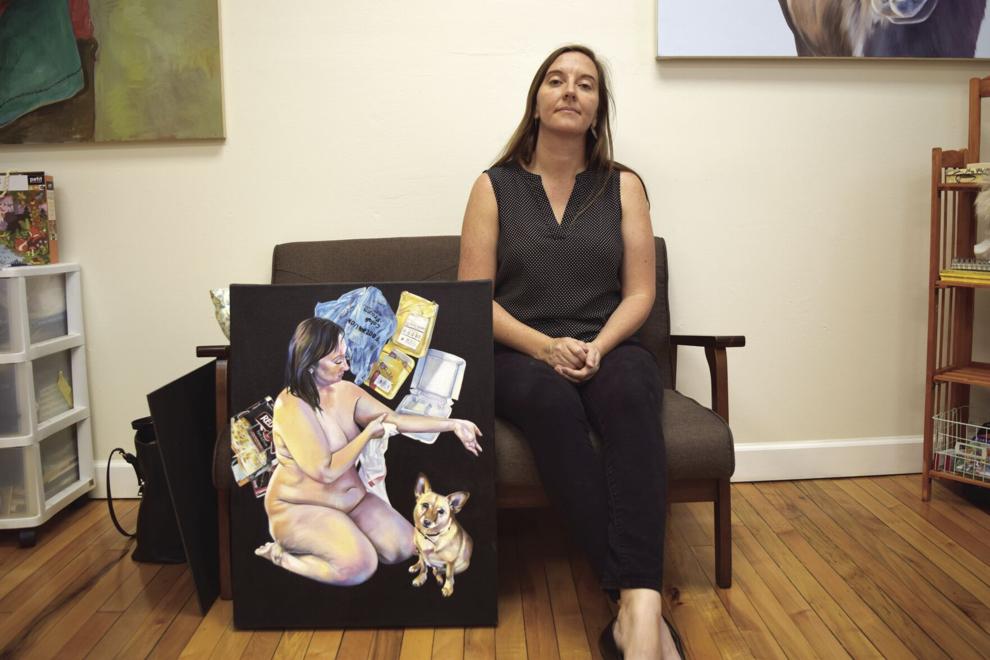 At this moment she found her path — one that she's remained on her whole life.
Murray completed her undergraduate studies at William & Mary in 2006. In that time, she pursued a Bachelor of Arts degree in painting and drawing but said she realized she was interested more in drawing and painting for fun. 
The year after Murray graduated — instead of going straight to a graduate program — she took on a variety of jobs. She said she spent time at a frame shop and a slew of small art organizations around Rockingham and Augusta County, where she grew up. She said she eventually knew she wanted to be back in a school setting. 
In 2009, she attended the University of New Hampshire for a Master of Fine Arts (MFA) degree on a full merit-based scholarship. She was able to study and teach abroad in Italy where she said she found plein air (open air) painting to be a truly immersive experience.
"People tend to not notice that you are not from Italy," Erin said. "They just come up and talk to you and you start to learn the language — it was wonderful."
After Italy, Murray began painting in a studio at Larkin Arts in Harrisonburg. Paul Somers, gallery director and co-owner at Larkin Arts in Harrisonburg, said Murray's artistic talent is rare.
"With Erin's work, there's a high level of technical ability that's there," Somers said. "You just do not find that very frequently. It implies that a person spends copious hours honing their craft, and that is exactly what Erin has done."
Murray's in her third year as an art professor at JMU and is maintaining painting and drawing as a full-time profession, working out of her home studio and Larkin Arts.
At JMU, she shares her office with art professor Katelyn Wood. Wood said Murray's been helpful in developing her career over the years.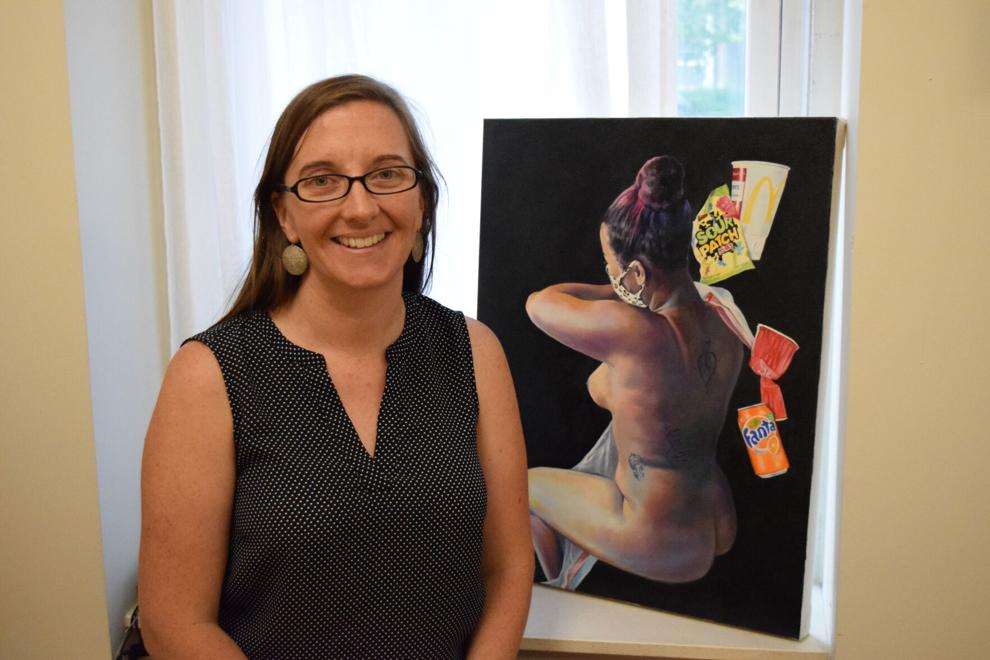 "Any time I have a thought or process issue, we can bounce ideas off each other," Wood said. "She is always there to have as a springboard."
Murray said her passion for teaching and her art career is immense. She said from the time she wakes up until the time she goes to bed, she's creating. 
"There is this question of, if people are born with 'grit,' where you care about something and just keep doing it," Murray said. "If I am not painting, I am not happy." 
Murray said if she could ever go back and change her path, she wouldn't do anything differently. Art has become a mainstay in her life.
"Why would anybody want to do anything else?" she said.
Brandy Somers, who's entering her 14th year teaching in Rockingham County Public Schools, has also spent time expanding the art scene in Harrisonburg as a co-owner of Larkin Arts. Brandy, who's worked with Murray for 10 years, applauds Murray for her leadership and welcoming nature.
"She is a teacher at heart. She loves explaining things, and that makes art very approachable for people," Brandy said. "She is one of the artists that buys into the idea that anybody can be a part of the scene or even contribute to a show."
In the climate of COVID-19, Paul Somers said the state of affairs in the Harrisonburg art scene is at risk.
"It's an ongoing fear during this time that we are losing a lot of what took a long time to build," Paul said. 
However, Brandy said the art culture of downtown Harrisonburg doesn't seem to be going anywhere. She said that Larkin Arts, while unable to open in an in-person capacity, is producing shows virtually. 
"[The culture] is something that gives people more than just a life of waking up, eating, going to work and going home," Paul said. "There are events that you can engage with that catapult your quality of life, that without those things is nonexistent." 
Murray's most recent series, "Trashy Nudes," which is displayed virtually through Larkin Arts, is part of a continuing theme of pollution, trash and the female form in her work. 
She said the series aims to expose the trend of scrubbing the world clean online. She said she took inspiration from Edgar Degas' series on bathers. However, even in that series, she said she felt that the images were cleansed of undesirable features.
She said she intended her series to maintain aesthetic similarity, but as opposed to beautiful images surrounding the bathers, she'd paint trash that she had or picked up from Purcell Park streams.
"I want people to think this is disgusting or disturbing," Murray said. "This is what we do in real life, and there should be a level of feeling grossed out."
Brandy said the way Murray opens doors for residents to contribute to the local body of work — people that wouldn't call themselves "artists" — enhances and expands Harrisonburg's art culture. 
Fostering and developing a community that's willing to be vulnerable with each other is a special accomplishment that Harrisonburg locals can hang their hat on, Paul said.
Murray, Wood, Paul and Brandy all at some point were fifth graders and then college students and are now expanding the culture and art scene of Harrisonburg with the work they do. 
"The longer you stick with something and practice, it's more likely you can outrun the competition, as not everyone will be able to give full attention to it," Murray said. "[Have] a combination of blissful ignorance and stubbornness."
Contact Will Roberts at rober2ws@dukes.jmu.edu. For more on the culture, arts and lifestyle of the JMU and Harrisonburg communities, follow the culture desk on Twitter @Breeze_Culture.