A square pin with the colors of the rainbow adorned his denim jacket, which he wore almost every day. Despite the fact that he wants to be known as more than a "bedroom producer," that's what he has to do while producing his music in college. He mixes all his recordings, layers his tracks and tests out each second of his newest songs all from his bedroom, but his music reaches a much bigger audience. 
Zach Benson, a junior communication studies major, has been playing music in bands since middle school, but is currently working on his solo career. While he's played in alternative bands and done musical theater, he describes his sound as "pop music with a very homosexual twist," regarding how he expresses his sexual orientation through music.
"I'm really just trying to be an international pop superstar," Benson joked. 
He has been performing for the majority of his life, but didn't decide he wanted to pursue music professionally until recently. Benson has a minor in music, but felt it was too late in his time at JMU to change his major to follow his new career plans. 
"Music has always sort of been like a hobby for me," Benson said. "Throughout high school, I was playing in different bands and then freshman and sophomore year, I was really just experimenting with production. This year I really started to take things a lot more seriously."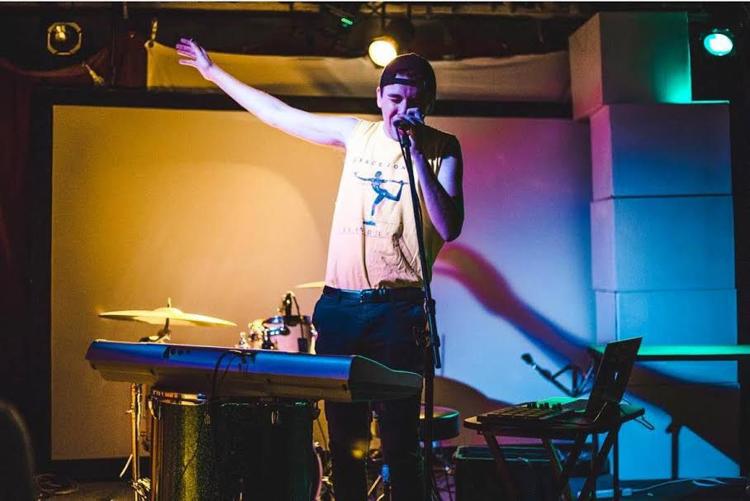 Benson, who first came out four years ago, hopes his presence in the music industry is helpful for those in the LGBTQ community. He performed in other genres prior to coming out, but felt more comfortable when switching to pop music due to more presence from openly queer individuals. He cites Troye Sivan — who came out publicly on YouTube in 2013 — as his biggest musical inspiration for his own music.
"When I first started doing music and writing my own songs, I was always hesitant to put he-him pronouns in my songs or make it apparent that the song was about me being gay," Benson said.
As he grew comfortable with his music and identity, he started being more open with personal experiences in his songs. Benson even has several songs on his upcoming EP that were written about his boyfriend at the time.
"I'm just trying to be as authentic as possible so that other people can feel like they can be authentic as well," Benson said.  
While Benson performs on his own, he's shared the stage with other musicians. Ryan Cambetes, a junior computer science major known on the stage as Ryan Cam, has known Benson since they were in elementary school together. They were both in a school musical in fifth grade, reconnected at JMU, partnered for a song and performed together at a house show. Cambetes feels that Benson's commitment to his music is clear.
"I feel like it is kind of hard for people to follow their passions and dreams nowadays and it's really inspiring when you see someone that is," Cambetes said. "It inspires you to as well, to try and do your thing. I actually get a lot of inspiration from him, almost as like friendly competition." 
Those in Benson's life feel as though he's the same person on and off the stage. His music, while it's served as an outlet for expressing his experiences, is ingrained in his day-to-day life — he even sings to himself while he talks.
Maggie Brennan, a junior musical theater and communication studies double major, is Benson's roommate. While she hears Benson working on his music through their shared wall, she's a big fan of the finished product and his live performances. She describes his music as being perfect for "driving around with your friends with the top down," and believes his career in music won't be over after college.
"It's so exciting to see where he is now," Brennan said. "I can't wait to see where he goes with all of this stuff because I can't imagine a world where Zach Benson isn't super successful." 
Those around Benson feel his personality and dedication to music is as authentic when you talk to him as when you see him on stage. According to Cambetes, he puts his all into his music.
"You can just tell," Cambetes said. "You get this raw emotion and you get this raw feeling that you know he's up there doing what he loves to do."
Contact Emma Korynta at korynten@dukes.jmu.edu. For more on the culture, arts and lifestyle of the JMU and Harrisonburg communities, follow the culture desk on Twitter @Breeze_Culture.