When JMU media arts and design professor Imelda O'Reilly was only 7 years old, her first poem, "Have a Go Girl," was published in a Jinty comic book. Little did she know her "scribbling" would lead her to become a filmmaker and educator.
From May 8-18, O'Reilly will be in France at one of the most competitive film festivals in the world, the Cannes Film Festival. 
L'Atelier Cinéfondation, a program that mentors writers and directors, will be hosted during the Cannes Film Festival. Within L'Atelier, the film market is open for 15 different directors from 15 different countries around the world. It's intended to help the filmmaker produce their feature film. O'Reilly will be representing her homeland of Kildare, Ireland. 
"Imelda O'Reilly is one of the most visionary Irish artists working in film today," Emer Martin, a director and colleague of O'Reilly, said through email. "It is exciting that the prestigious Cannes festival has chosen to highlight her uniquely poetic vision."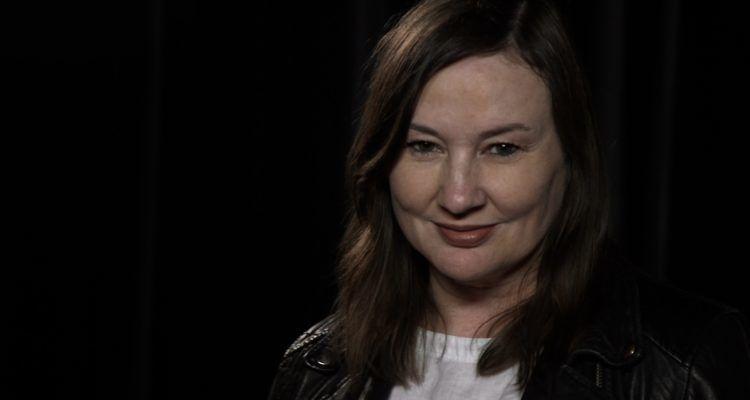 The screenplay that earned her a spot in L'Atelier Cinéfondation is called "We're the Kids in America." It's based on the short film she wrote, directed and produced called "Eggs and Soldiers." The film follows the story of a single Irish immigrant father living in New York with his two sons on Christmas Eve. It also was screened on Ireland's public service broadcast system, Raidió Teilifís Éireann.
With the help of an Indiegogo campaign, the film raised over $11,000 in post-production funding. It's been played at 45 festivals to date in nine different countries and has screened on television in Ireland. 
O'Reilly has since developed the short film into a feature script that follows three generations of fathers — two of which are based in Ireland in the 1950s and 1980s and the other in New York in 2016. At L'Atelier Cinéfondation, she'll have the chance to develop her screenplay into a film with the help of investors who attend the festival. 
"It takes a village to make a movie," O'Reilly said. "I feel like I'm grateful and indebted to all of those people who funded my work and believed in my work. The momentum from the short helped me work towards developing it into a feature."
This 10-day festival will recognize O'Reilly and other screenplay writers and directors. There'll also be different red carpet ceremonies, awards for filmmakers and exclusive screenings such as Terry Gilliam's film, "The Man Who Killed Don Quixote."
O'Reilly credits most of her inspiration to her experience in other countries. In addition to Ireland and Virginia, she's lived in Paris, London, Morocco, New York, Spain and Singapore.
While studying at Columbia University, she got involved in theater, acting and playwriting in Manhattan. She completed her master of fine arts in film. She then received a Fulbright Fellowship to Morocco to create her thesis film in Arabic. Post-graduation, she discovered a passion for teaching. O'Reilly gained a job through the New York University graduate film program in Singapore where she taught for three years before coming to JMU. 
"Every time you transport yourself into a different culture, it realigns how you think," O'Reilly said. "You are put in a position where you have to shift how you think about things and then that also translated into my working process in terms of how I create art."
She and cinematographer Joe Foley have worked on multiple projects together since collaborating 16 years ago. The duo has completed films in places such as New York, Morocco, Ireland, Shanghai, Singapore and Bali. 
"What's great about working with Imelda is that she's very intuitive and finds inspiration in a lot of great artistic places," Foley said. "We compliment each other a lot in the way that we work."
Despite the excitement of the festival, O'Reilly remains hard at work. She's currently involved with two other film projects. The first is called "Article 475" and is a narrative fiction film structured around an old Moroccan law. The second is an animated Irish fairy tale based on a poem she wrote. 
"I would say to young, aspiring writers and filmmakers out there, not to be disheartened," O'Reilly said. "That it takes a long time to get good at something you love. That you just have to keep fighting the good fight and keep writing and believe in your work."
Contact Leeyah Jackson at jacksold@dukes.jmu.edu. For more on culture, arts and lifestyle of the JMU and Harrisonburg communities, follow the culture desk on Twitter @Breeze_Culture.