Sheary Johnson is much more than JMU's first Black graduate.
2020 marks 50 years since Johnson graduated from JMU, and she's left a blazing trail behind her. She's a beloved educator, librarian, author, sibling, daughter and mother.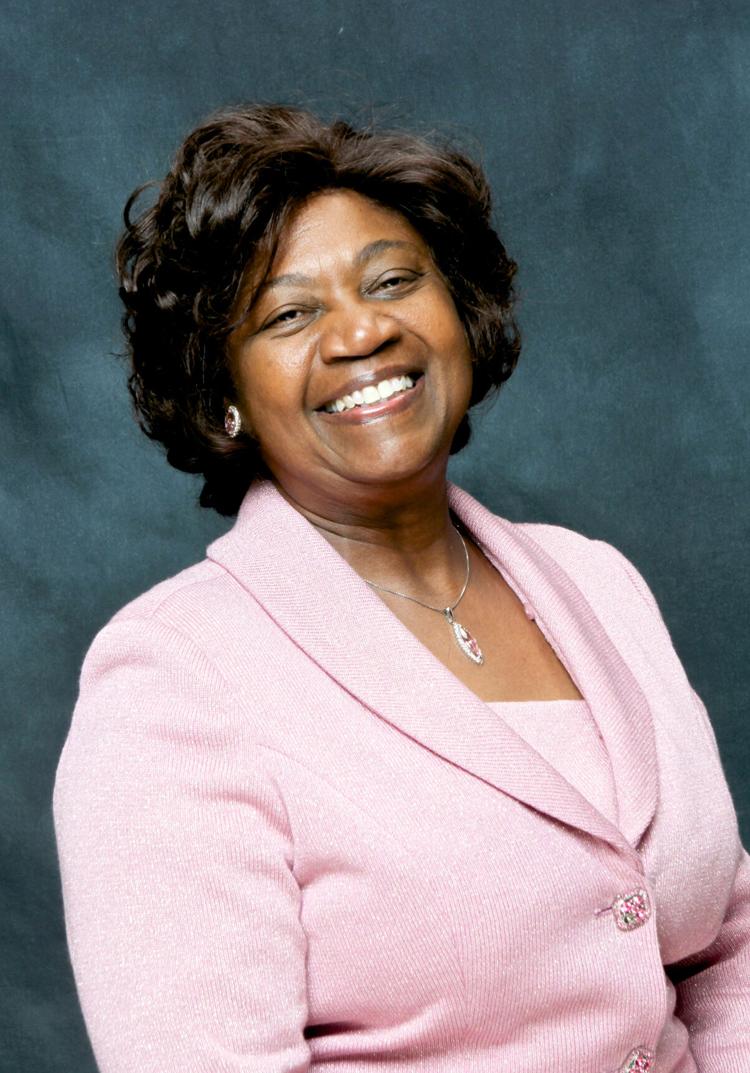 "She enjoyed going to college because she was always a go-getter, she always enjoyed what she did," Johnson's sister, Cynthia Darcus-Wilson, said. "Her experience at JMU was always positive."
Johnson said she chose JMU because she wanted to major in library science, and JMU was one of the only schools in Virginia that offered it at the time. She said her experience was mostly positive and she rarely felt out of place. 
"I could tell a few times that a few people were not overjoyed that I was there [at JMU], but then there were others who befriended me and tried to include me," Johnson said. 
While at JMU, Johnson was a member of the concert choir and library science fraternity. She said she always felt she was given the same opportunities as her peers while in these organizations. 
Although Johnson is JMU's first Black graduate, there were other Black students at JMU with her. She said during her first year at JMU, there was another Black student in her class, but she later dropped out. As each year passed, more Black students started coming to JMU. The university began integrating Black students in 1966 when Johnson began her freshman year.
"By the time I graduated, I think there were about 12 Black students across campus," Johnson said. "[JMU] paid attention to the fact that I was there. They tried to make me comfortable and if I needed help, they wanted to make me comfortable."
Johnson said her worthwhile experience continued while she received her masters at JMU, throughout her first job as a librarian at Waterman Elementary School and during the rest of her career. 
"I think a lot has to do with attitude and thinking," Johnson said. "It's not that negative things didn't happen, or that people didn't look at me or moved when I sat down –– it's more how I chose to handle it. I think there were those who were white that wanted to help make my experience positive."
Both Johnson and her sister said they had positive experiences at their own respective colleges. Darcus-Wilson went to a business school in Staunton and said she never had an issue with her peers being racist toward her and, like Johnson, this continued into her first job as a manager of a store. 
JMU's first Black male graduate, James Rankin ('71), said when it came to integration, JMU let him, Johnson and other Black students fly under the radar. He said they acknowledged they were there but they were not given any special treatment and were not treated differently because of their skin color. They didn't experience exclusion from social events either.
"It was a different era in the country — it was the Vietnam era," Rankin said. "This was the peace, love and hope generation, so there was more acceptance of multiculturalism. Everyone was more accepting at that time. It wasn't a big deal for JMU to do anything; they just let happen what was happening."
While Johnson said her experience at JMU was mostly positive, she said she believes there's still a great deal of work that needs to be done in regard to diversity and racism within the college system. 
"I've known Black students who have gone to Madison and they haven't had glowing reports, so I'm sure there's still work that can be done," Johnson said. "I think things have changed in education, but there are more white teachers than Black teachers, and a lot of the white teachers don't really try to instill education in the Black children. In regard to this, there's still a way to go in the field of education."
Johnson also said there's plenty of work to be done regarding racism outside of education as well. She said it's much harder to obtain a job if one is Black unless they're exceptional in their field. 
Since graduating from JMU, Johnson has received her doctorate in education from the University of Virginia, worked as a librarian, educator and a minister at her church. As an author, she's written "Steps to Empowerment," which is a self-help book to aid people in overcoming life's challenges, such as low self esteem, worry and depression. In her book, she also explains how to solve these problems and how to set goals. 
"A person should be given a job because they are able to fulfill the requirements of the position," Johnson said. "The people who are at the top need to work to make sure they are not prejudiced because if you are prejudiced, that will influence the way you handle situations. People need to be genuine in their feelings of equality."
Contact Morgan Vuknic at vuknicma@dukes.jmu.edu. For more on the culture, as, and lifestyle of the JMU and Harrisonburg communities, follow the culture desk on Instagram and Twitter @Breeze_Culture.